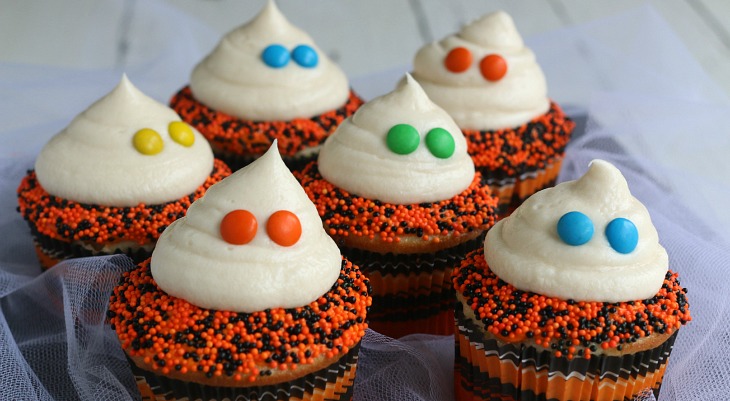 These cute little Easy Ghost Cupcakes are super easy – even the kids can help decorate them! They are perfect for Halloween parties, classroom treats and more! Whip up a batch with simple supplies!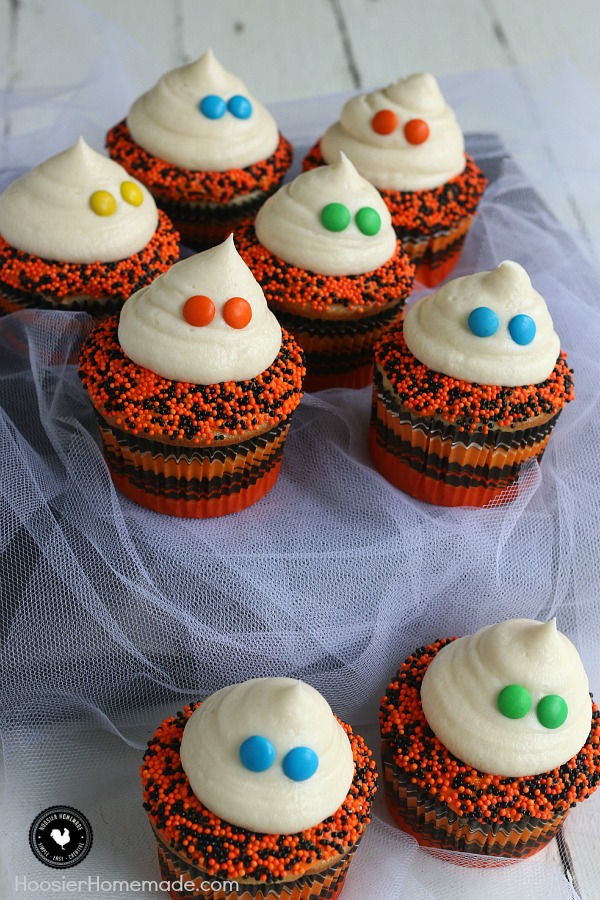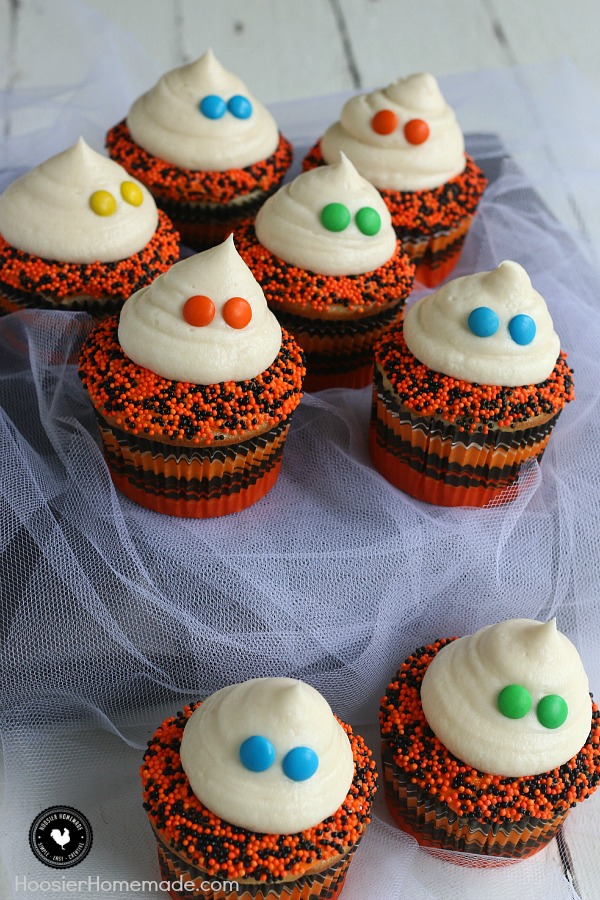 October is upon us and the time is here…it's time for Halloween! And you know what that means around here, lots and LOTS of fun cupcakes, desserts, crafts, decorating and more! We have an action packed month for you, so grab your mixing bowl, spoon, frosting, sprinkles, and candy because we are going to have fun! We kicked off the Halloween fun yesterday with the Halloween Tree.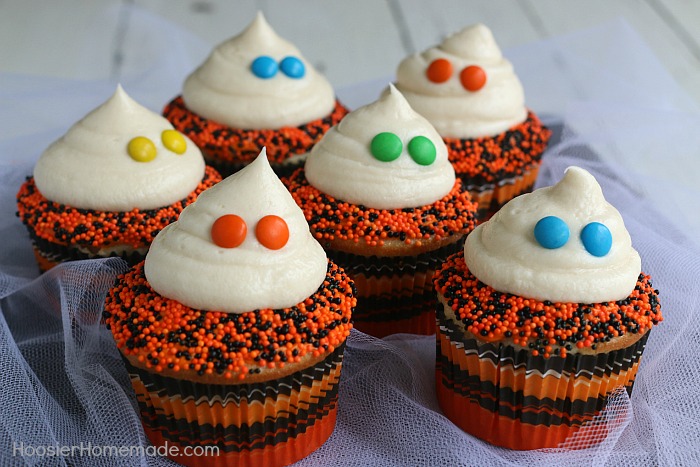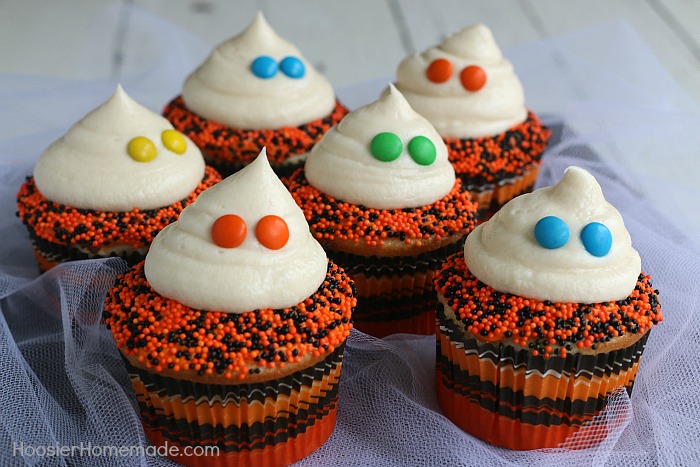 Not only do I have these fun Ghost Cupcakes for you, but I have teamed up with some other bloggers who also LOVE Halloween and we are sharing their recipes with you too. But first, let's chat about the Halloween Cupcakes.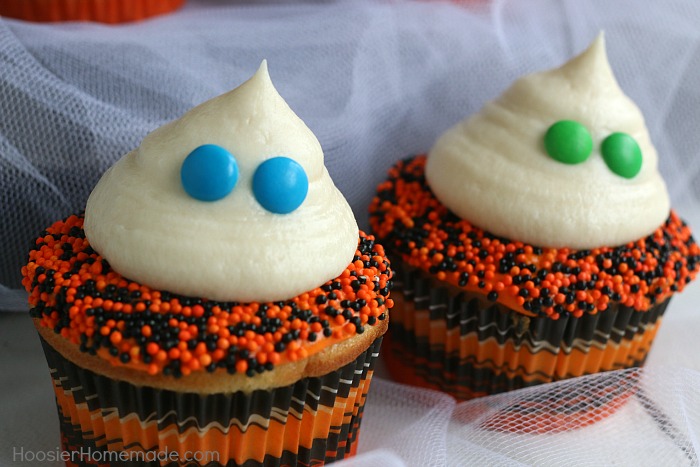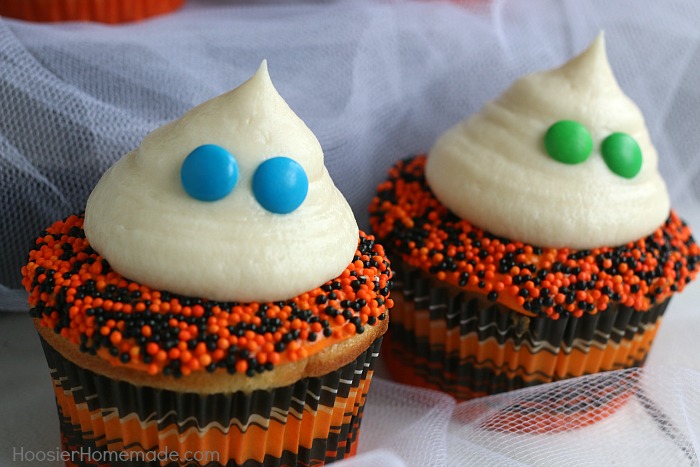 These cupcakes are seriously so easy, all you will need are a couple decorating tools and you are on your way. First, you will need the cupcakes, of course. I baked a batch from a box mix, you can read what ingredients I add to a box mix to make it taste homemade, or you can whip up any flavor you like.
While the cupcakes cooled, I whipped up a batch of Buttercream Frosting, but I added a little more powdered sugar to make the frosting a bit thicker so the ghosts would stand up better. Then I colored a small portion of it orange.
The cupcakes were frosted with a thin layer of orange frosting, then dipped in Halloween nonpareils.
For the ghost, I fitted a plastic decorator bag with a giant round tip and filled it with the rest of the Buttercream Frosting. To pipe on the ghost, I began piping onto the cupcake letting the frosting mound a bit then slowly pulled up, wiggling the tip just a bit to create the effect of a ghost.
Then I added mini M&M's for the eyes. You could also use large round sprinkles or mini jaw breaker candy. Any round candy or sprinkle will work.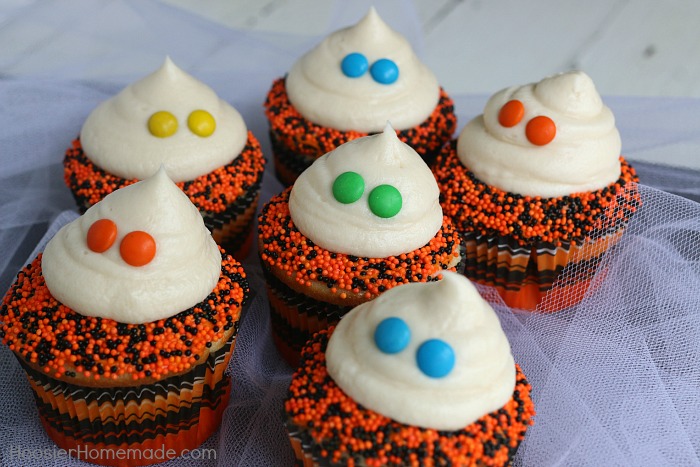 These Halloween Cupcakes are perfect for Halloween Dinner too.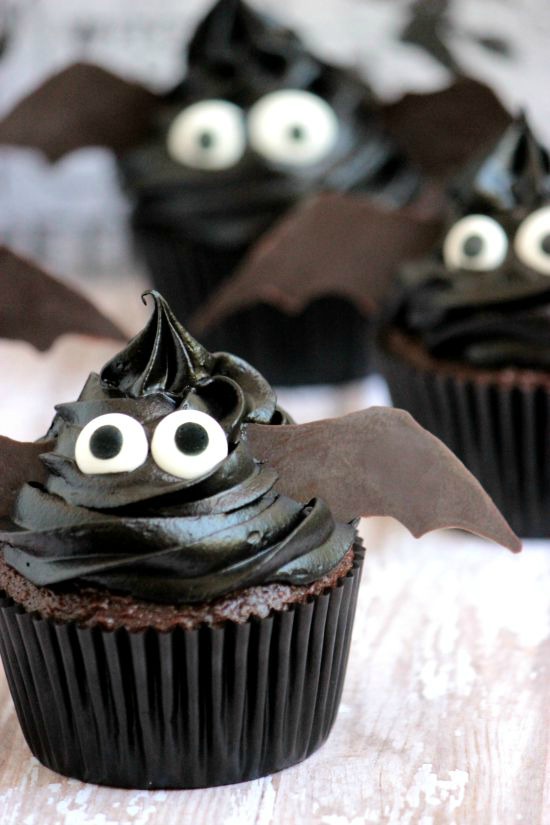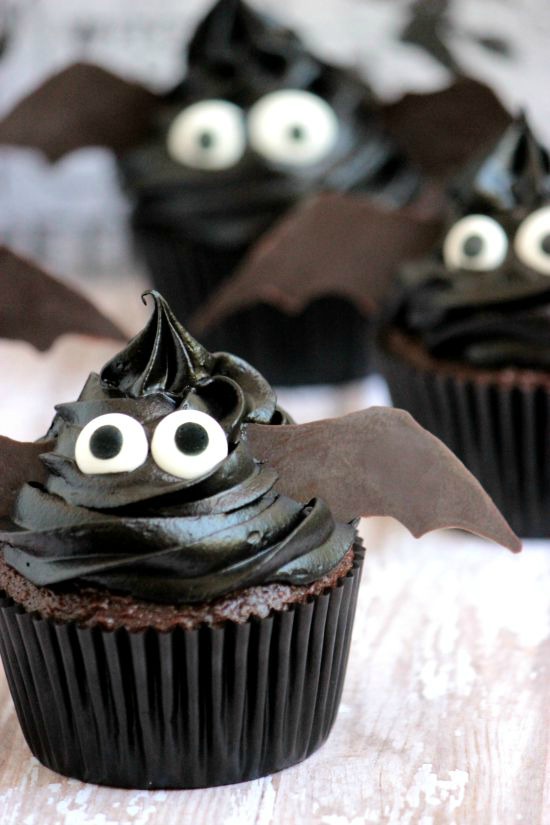 Joining me in the Halloween project –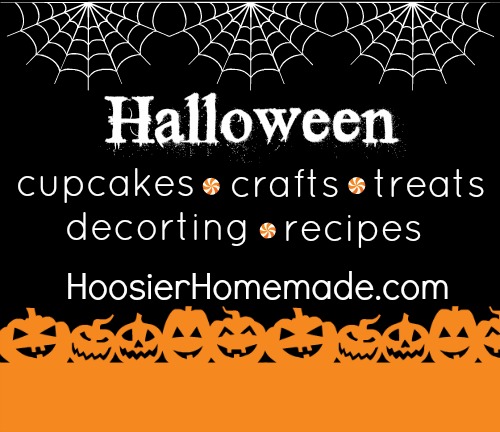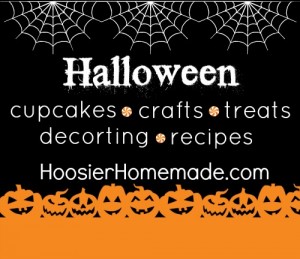 Halloween Crafts, Decorating and Treats