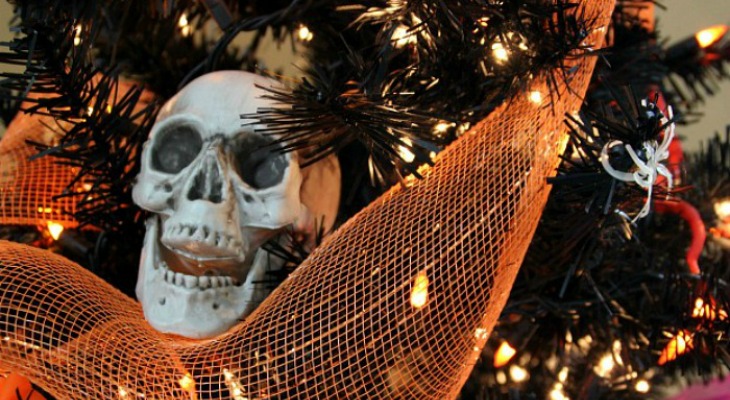 Halloween is approaching, it's time to get ready for all those ghosts and goblins that come knocking on the door. This Halloween Tree is easy to decorate and fun for the whole family.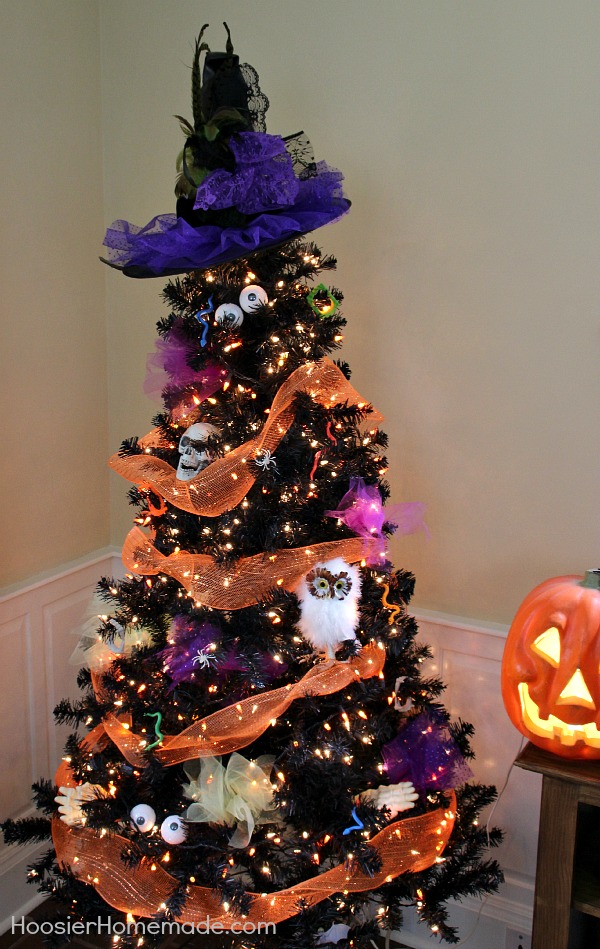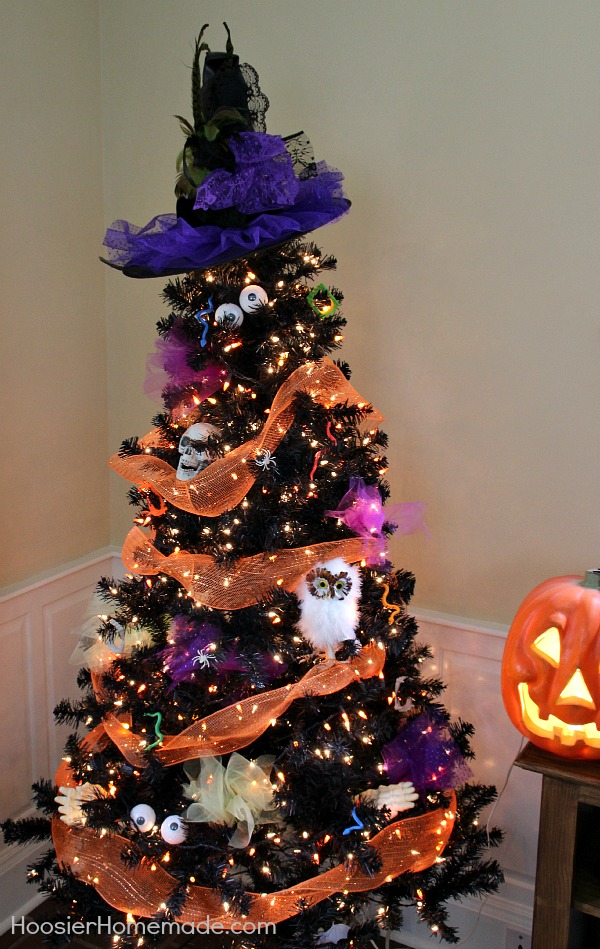 Oh how I love Halloween! I'm not sure if it's all the fun Halloween food there is to make, creating the Halloween costumes, trick-or-treating or all the cool Halloween crafts there are to make. Halloween has always been a fun holiday in our house. When the boys were little I used to always make their costumes, then we would all head out to a Halloween Party or Trick-or-Treat night. One year we dressed up as the Wizard of Oz characters, I will have to dig that photo out and share it with you on my Facebook page.
Besides the costumes and food, we always have fun decorating the house inside and out. The Halloween Tree was simple and easy to decorate.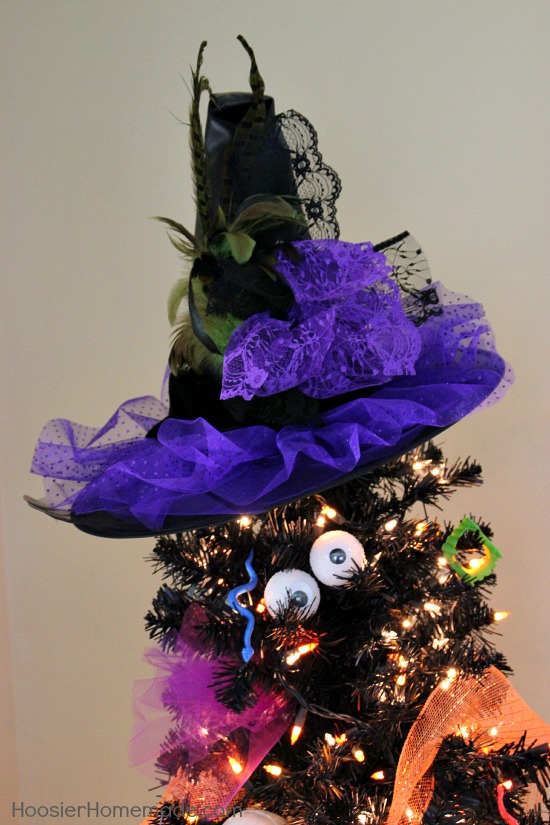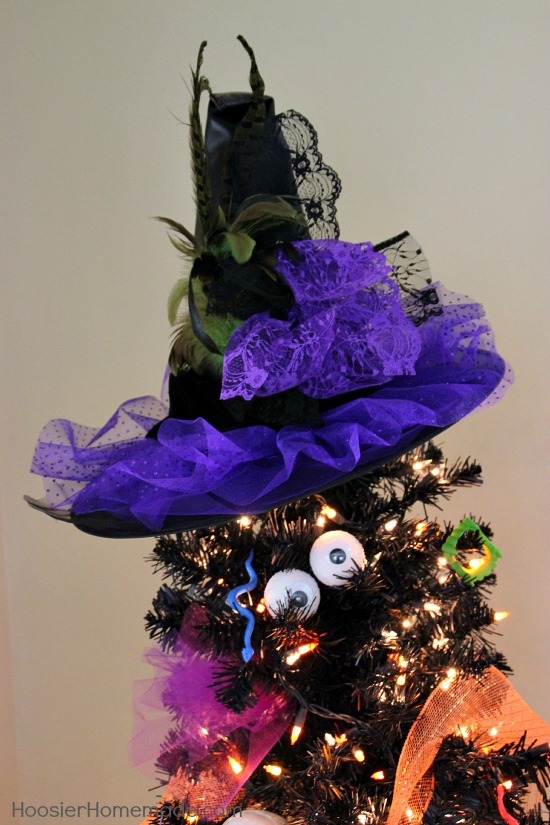 The Halloween Tree started with a black tree from Walmart, it came with lights on it, then I added a set of candy corn lights, they have yellow on the bottom and the tip is orange. I also added a string of orange light. The decorated Witches Hat plays the part of the tree topper.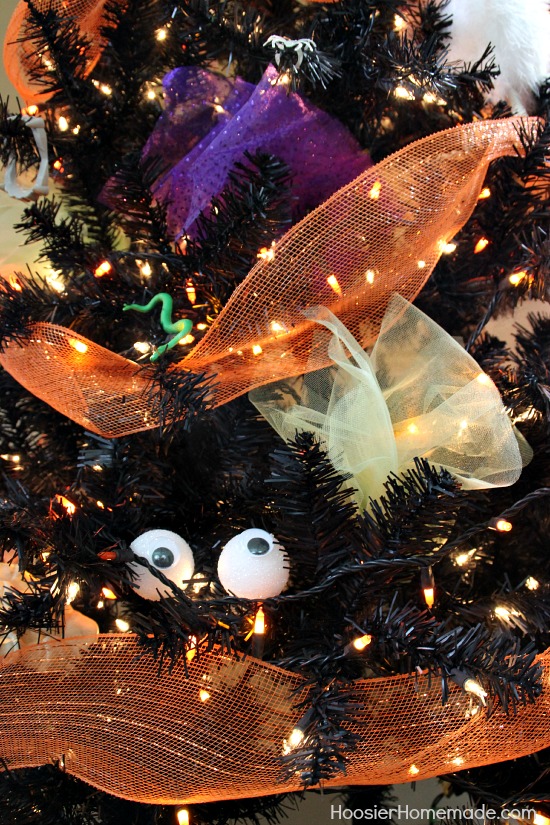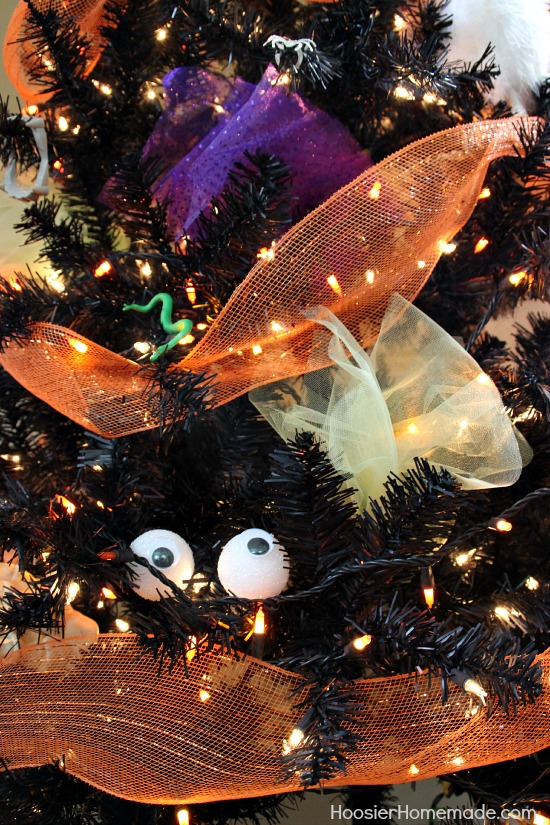 To add a burst of color, I added orange deco mesh and tulle in green and purple, that I found in the floral department at Walmart. I put together a quick video for you explaining how I added the mesh and tulle.
After the mesh and tulle were on the tree, then came the decorations. I simple just tucked them into the branches.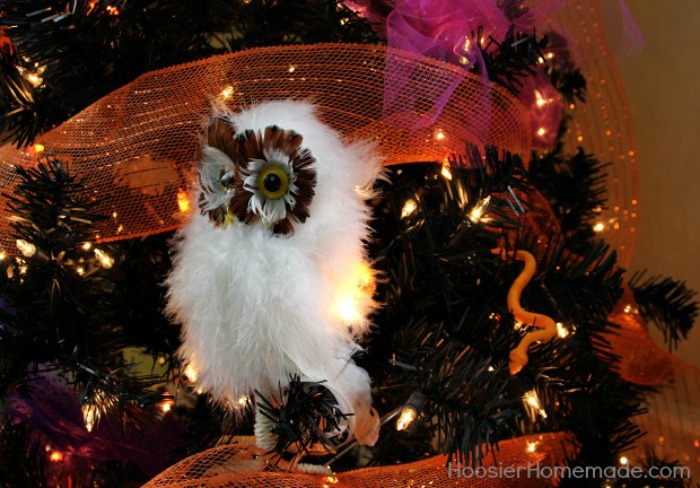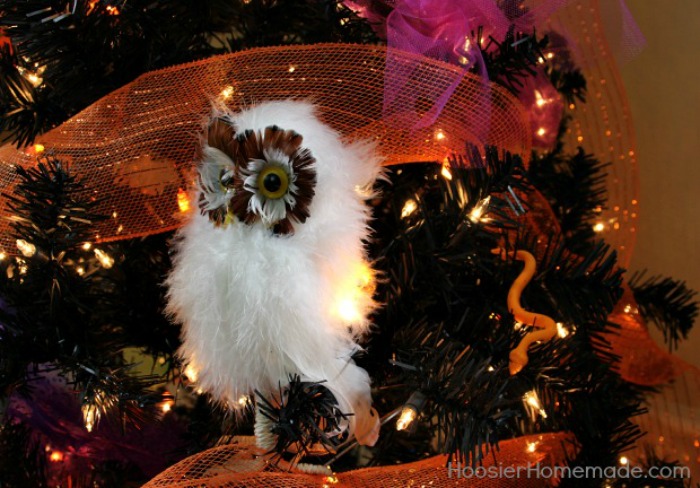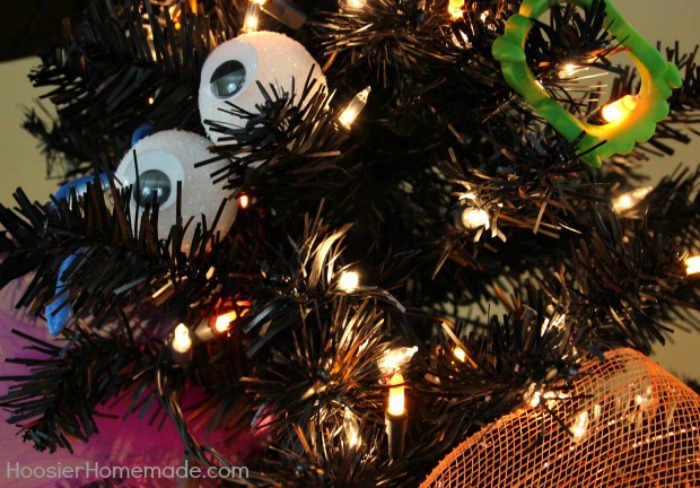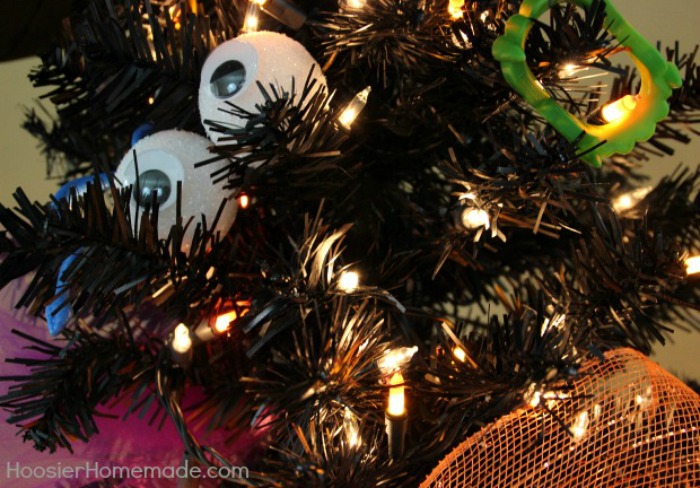 The eyes are just styrofoam balls with googly eyes glued on. You can find the rubber worms, fangs and other small items in the Halloween section at Walmart.


Halloween Tree
Tulle – 6 inch green, purple or any color you like
Eyes – styrofoam balls with googly eyes glued on
Small items – fangs, worms, spider rings etc.
Skull or other decorations