Cookie Cutter Gift Set: Holiday Inspiration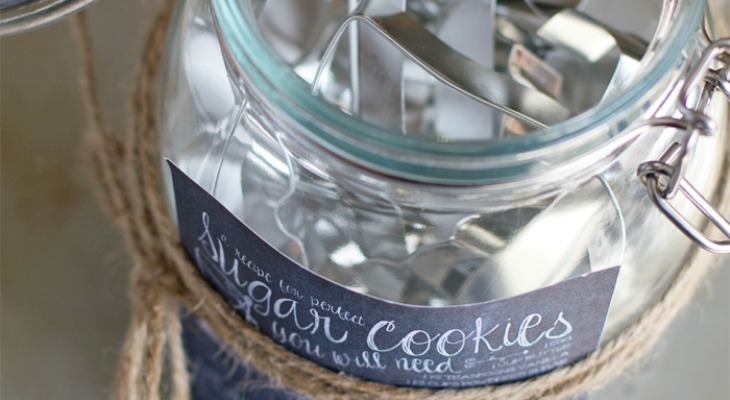 Personalized gifts are a great way to show someone that you have put a great deal of thought into their gift. It's fun to find exactly the gift that your friend, family member or co-worker will love. A Cookie Cutter Gift Set would be great for a young baker, someone who is just starting out on their own, or as a shower gift to a couple about to tie the knot.
100 Days of Homemade Holiday Inspiration continues with Day 23! Each day we are inspiring you with  recipes, decorating ideas, crafts, homemade gift ideas and much more!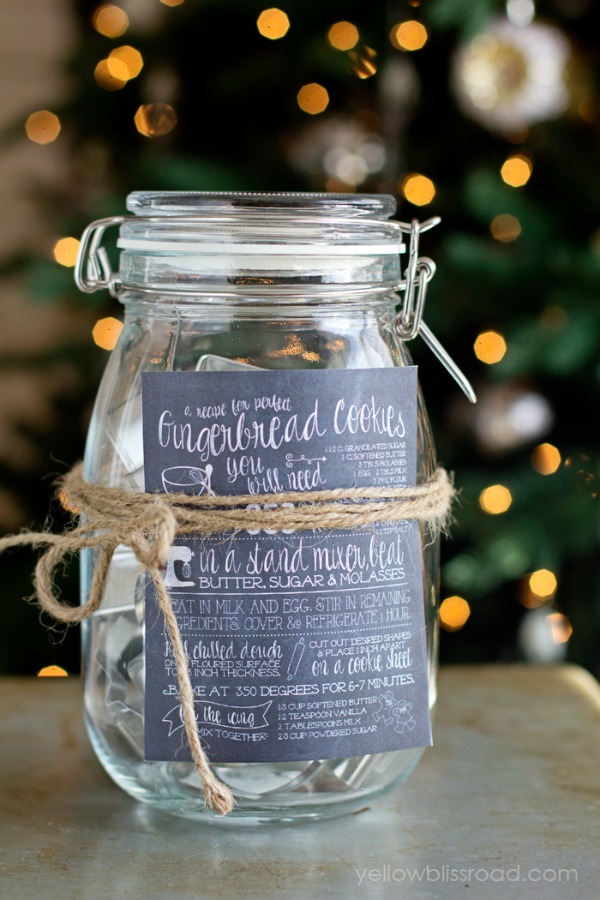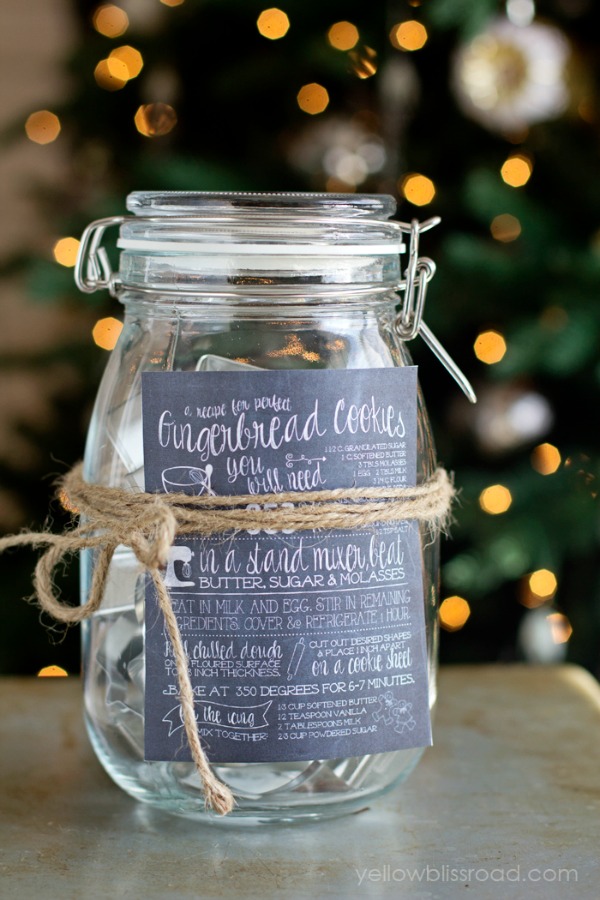 The printable is a great freebie but you could always create one of your own with a recipe that you love. This could also be put into a mixing bowl with a jar of cookie dough mix (minus the perishable ingredients, of course) and some oven mitts. Such a fun gift!
Find this Cookie Cutter Gift Set from Yellow Bliss Road by clicking the link below…
Sign up to receive a daily email full of Holiday Inspiration