From holidays to weddings to showers to birthday parties, photo booths are all the rage right now! Why not create one for your next celebration? They are super fun and this easy Homemade Photo Booth is perfect for any occasion!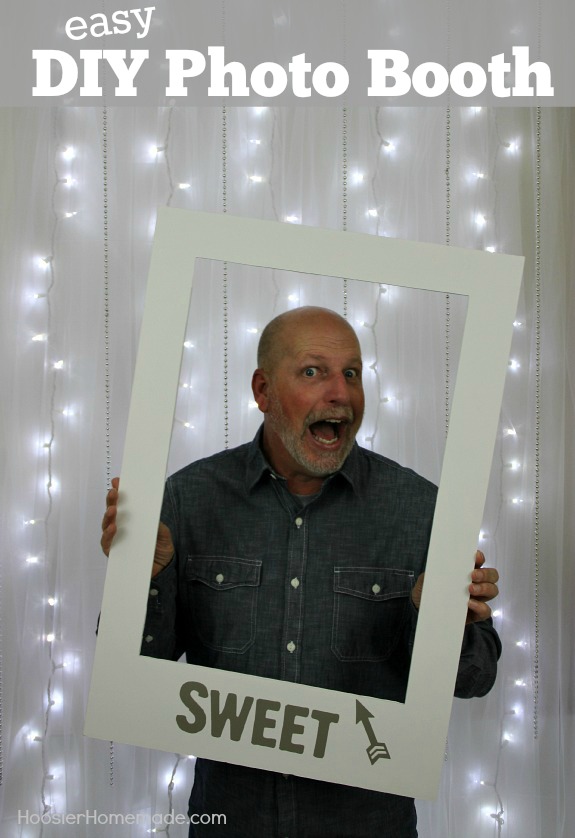 To say we had fun is an understatement, we laughed until we cried! We will be hosting my son's college friends for a Christmas party in a few weeks, and I can hardly wait to see what fun we have with the Photo Booth. The celebrations and prop ideas are endless. Bored during the Winter and need something for the kids to do? Create a Photo Booth, hunt through the closest for old clothes and let them play. Creativity is a great thing!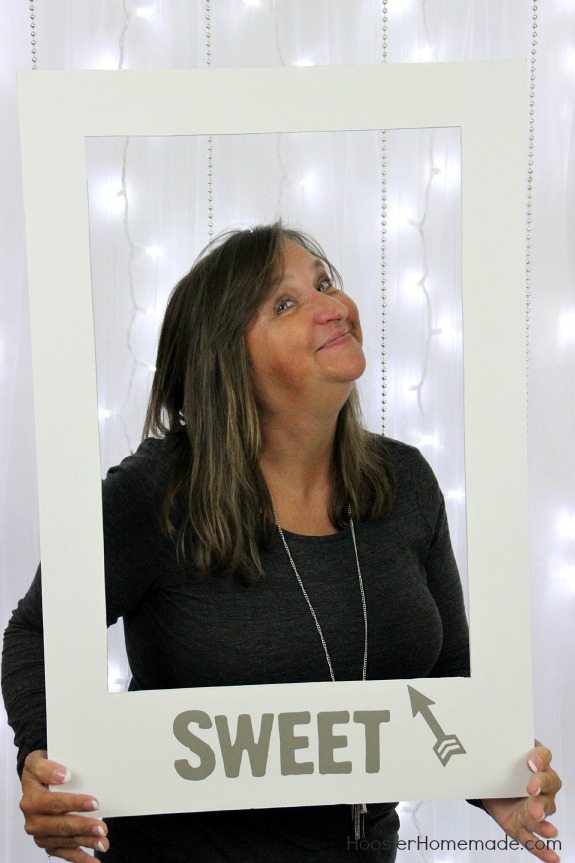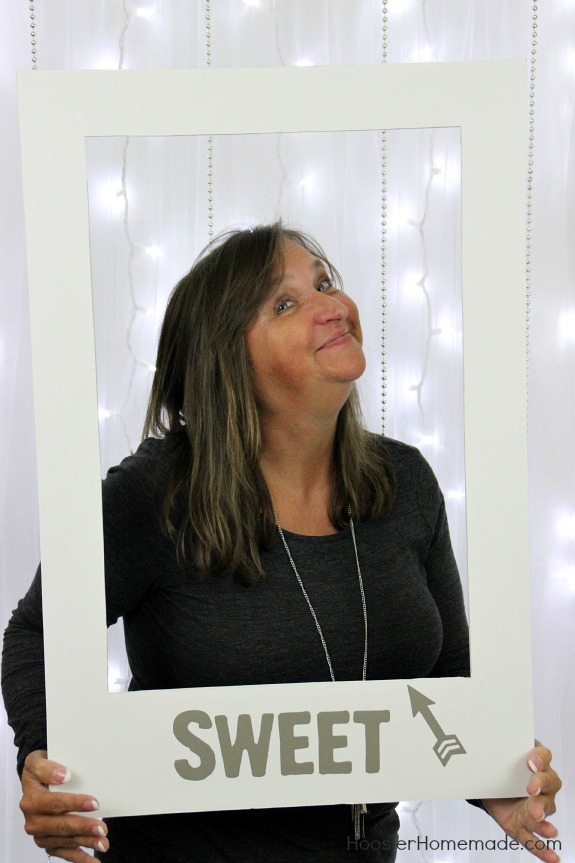 Yesterday we shared the DIY Photo Booth Props, they are simple, easy and take very little time to make. We used foam core poster board and a few other supplies, head on over and learn how to make them!
The Photo Booth was also easy to make, let me show you how…
Homemade Photo Booth Directions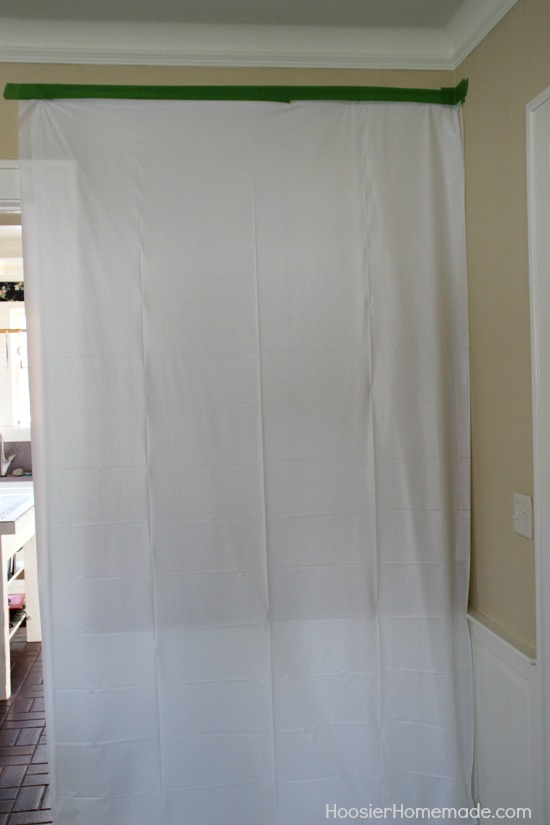 First you will need to choose the location, any wall or doorway should work, depending on the flow of traffic in your home or location of your party. We used a corner in our family room.
To make the Photo Booth, the first thing to do is cover the wall. We used white plastic tablecloths, and used Frog Tape painters tape to attach them to the wall.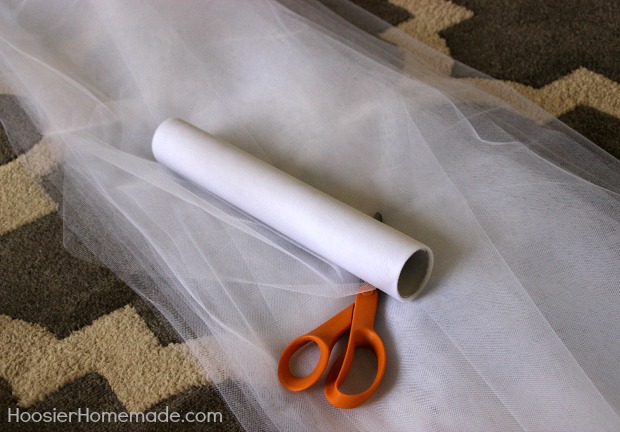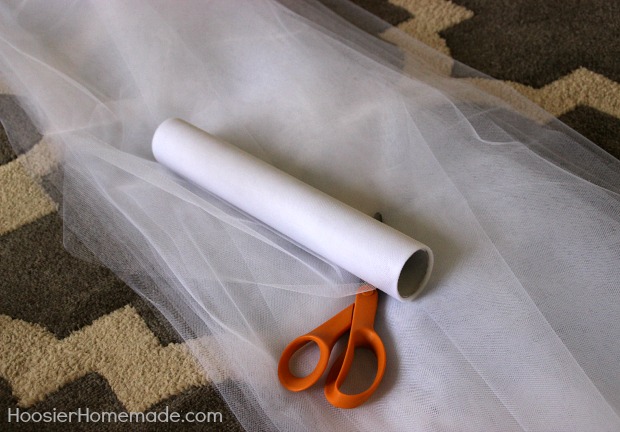 Because we knew the tablecloths would have wrinkles and we also wanted to give the back drop a little texture, so we used 12 inch white tulle (there are tons of other color options there!). We measured the first piece, then laid the other pieces on the floor, stacking them and then cutting.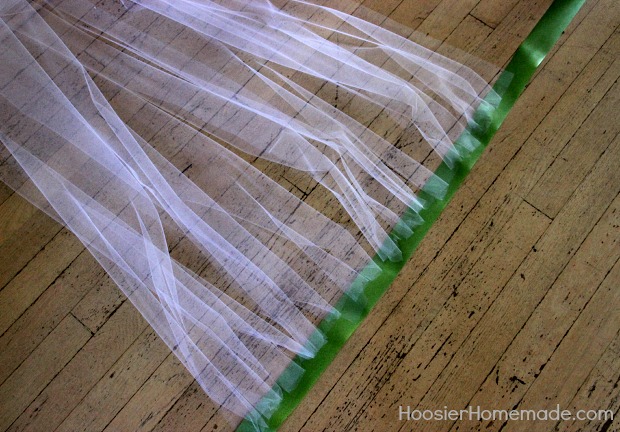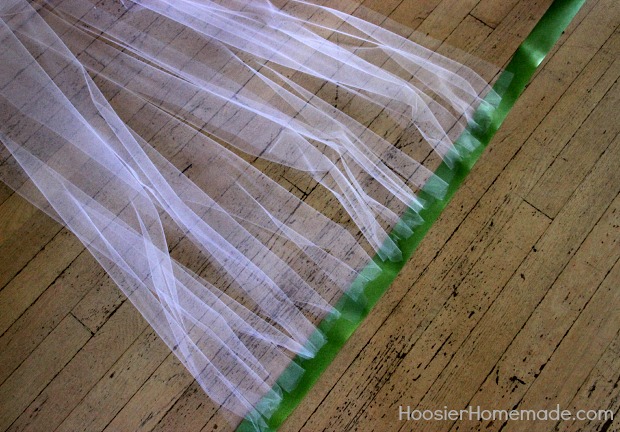 To attach the tulle to the wall, we laid a long piece of painters tape on the floor, upside down. Then each piece of tulle was gathered and stuck to the tape. This made hanging the tulle a snap.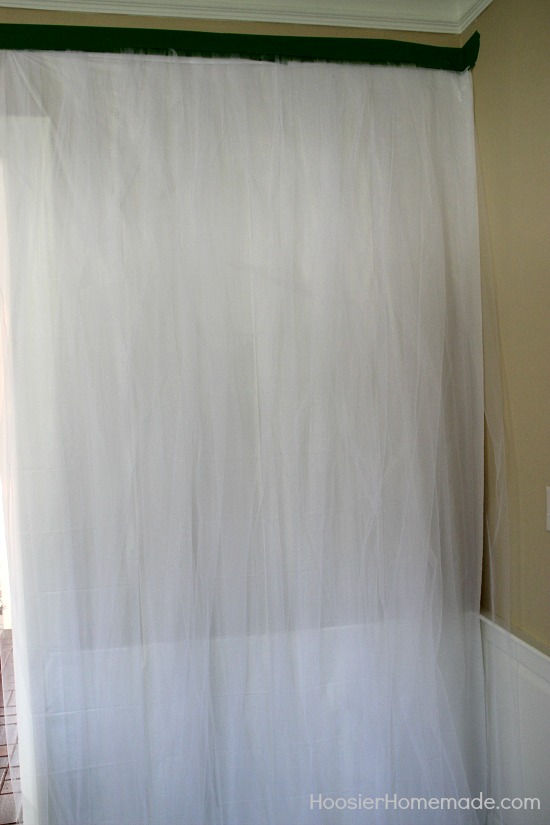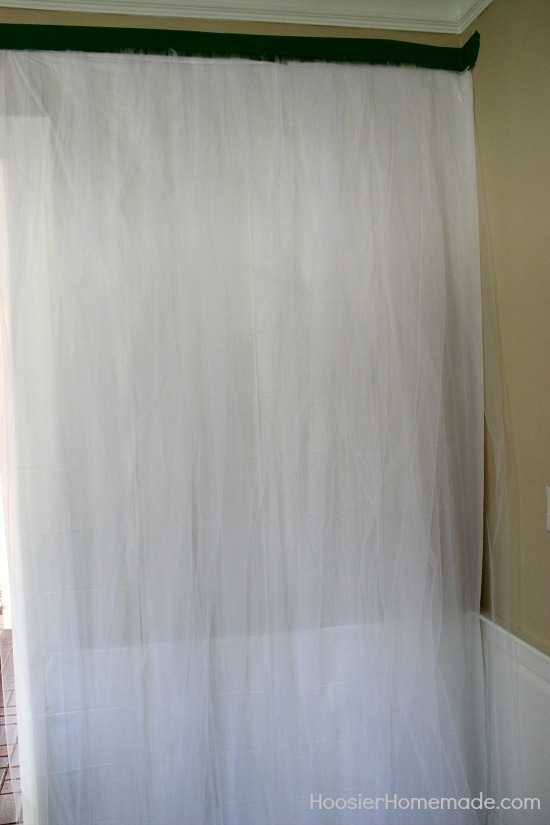 Then we simply attached the painters tape to the wall and straightened the tulle.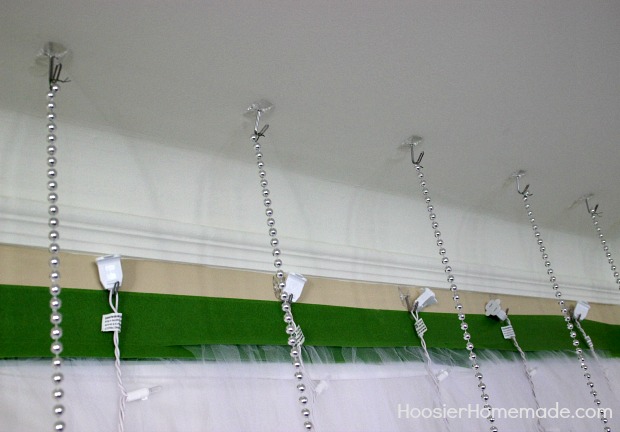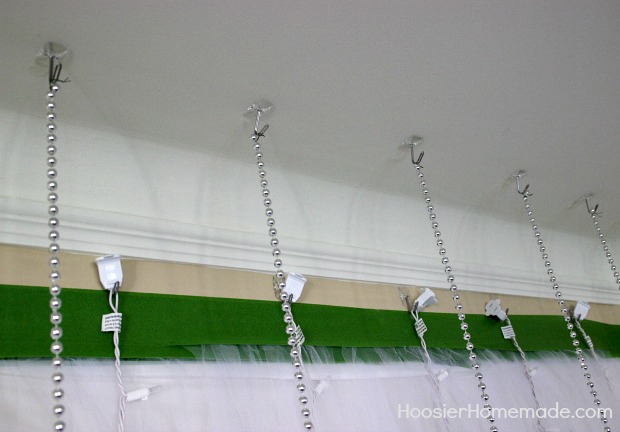 To hang the lights and beads, we attached Command Hooks to the ceiling and wall.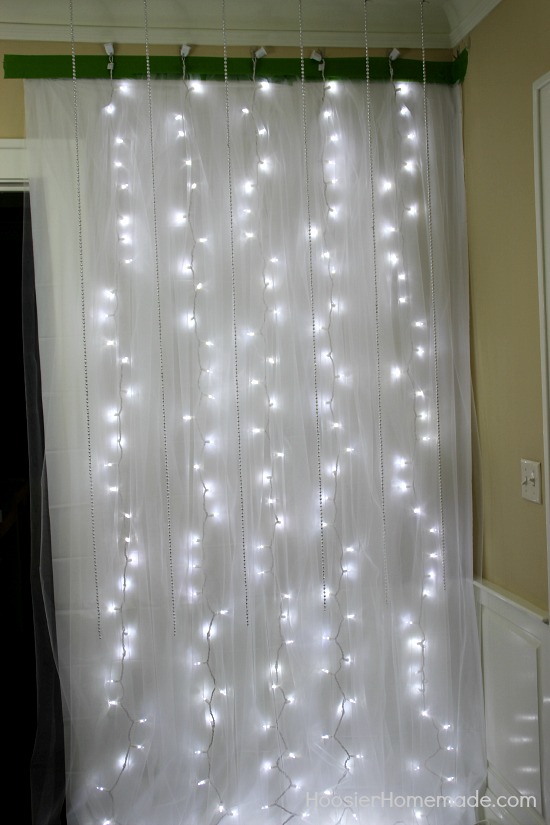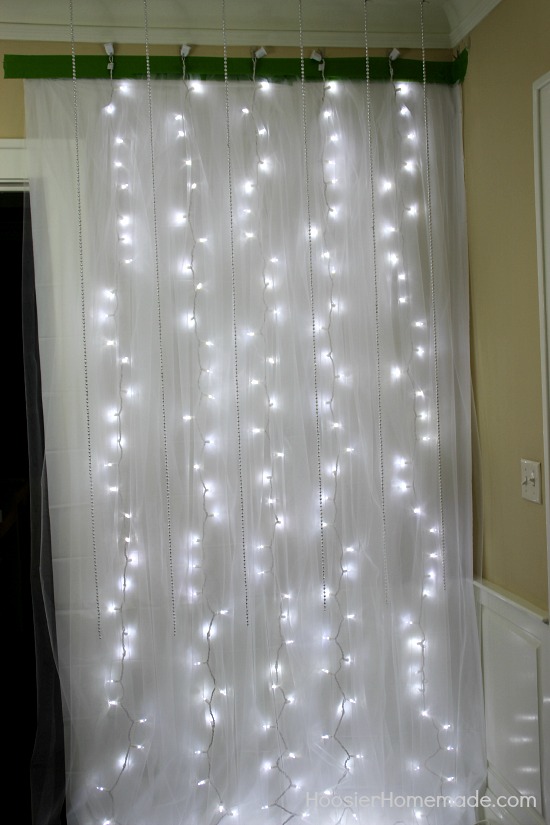 And then the lights and beads were hung. We used strands of 50 cool white LED mini Christmas Lights and hung them so the plug was at the bottom, making it easier to plug them in. And the silver beads were from the Christmas decorations at Walmart, they are 18 feet long, so we cut them into thirds and have 6 strands.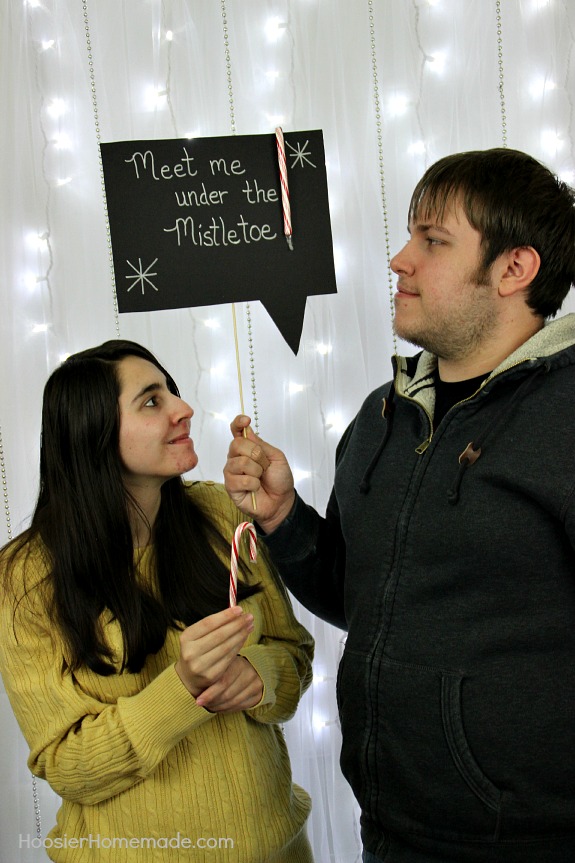 Then the fun came, we gathered the kids and had a blast taking lots of pictures.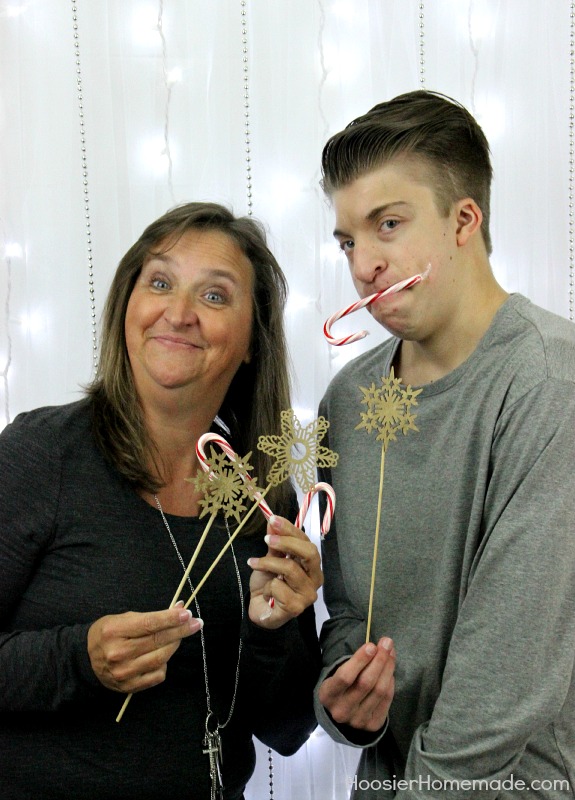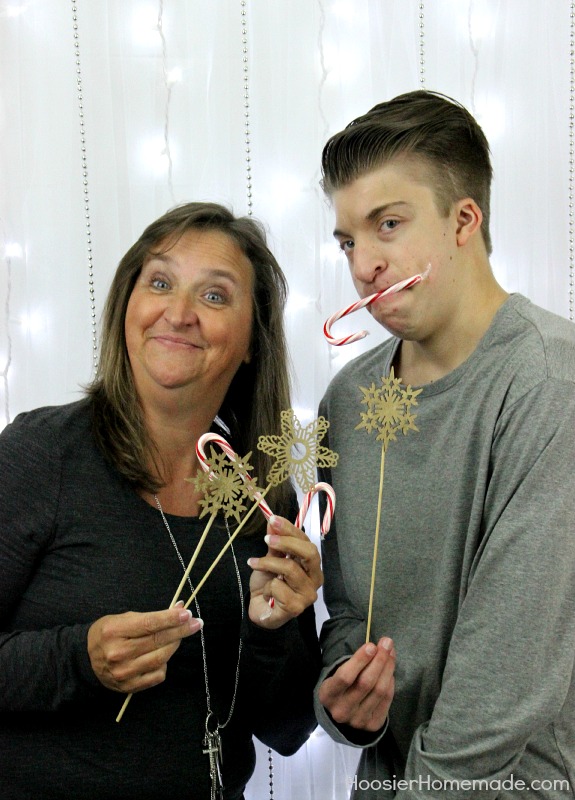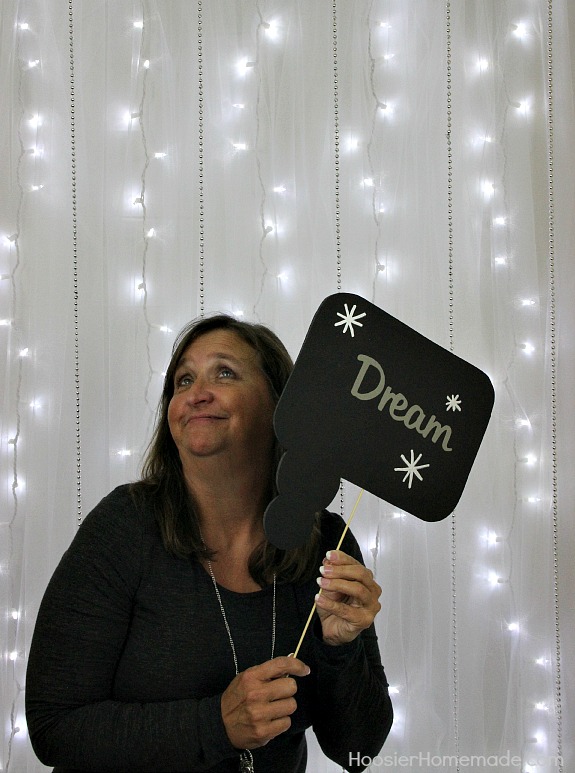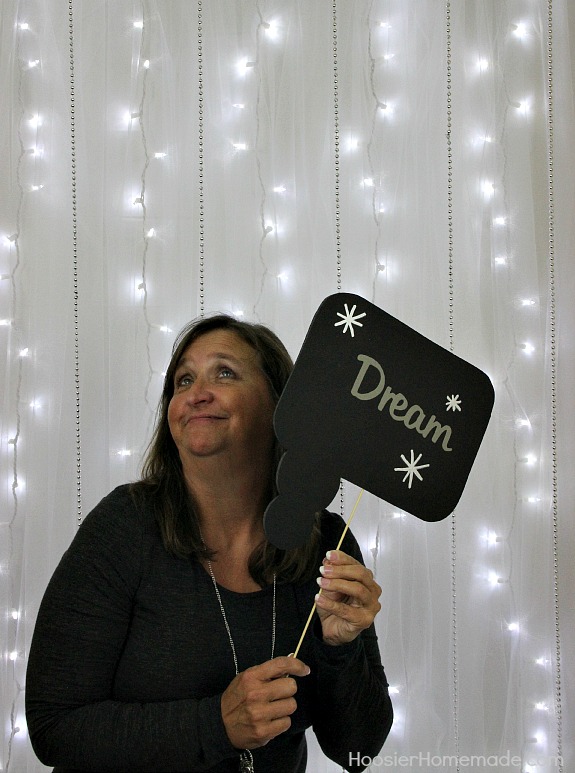 I'm dreaming of a wonderful Christmas!
Love Holidays? Join below for my 5 BEST recipes for any holiday!
Subscribe to get our latest content by email.