The age of selfies and photo booths is upon us my friends. It's time to kick up your heels, put a smile on your face and just have fun! These DIY Photo Booth Props are super easy and lots of fun to create, with just a few simple supplies you can create a one-of-a-kind photo booth for the holidays, your next party or celebration!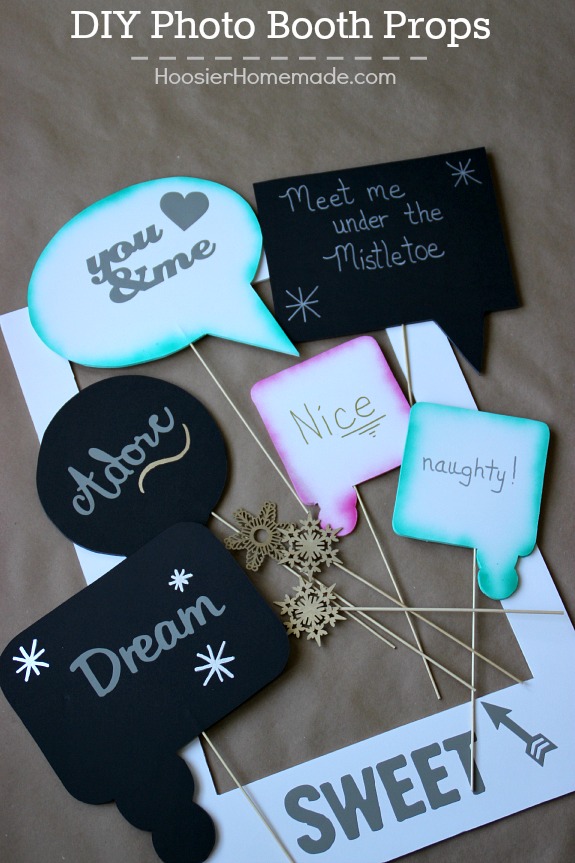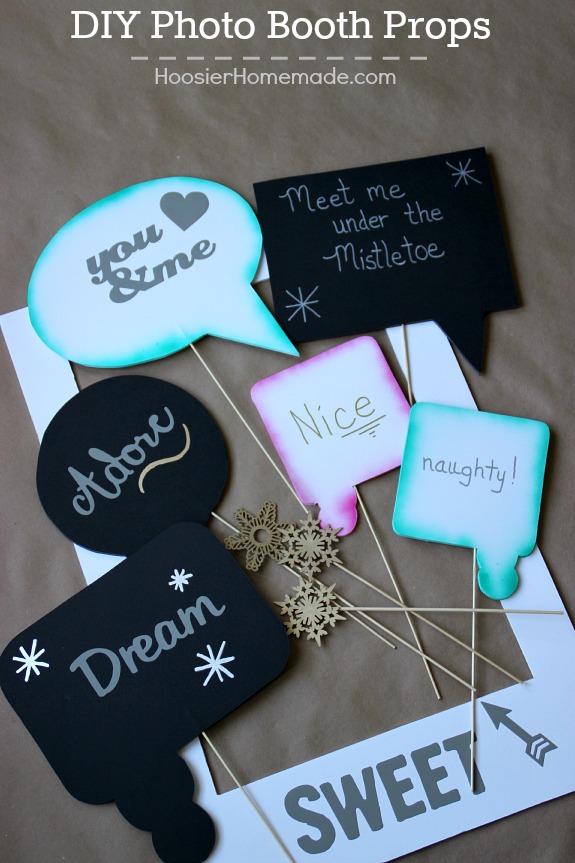 I have to admit, creating this Photo Booth was one of the silliest yet coolest things we have done in awhile. We laughed until we cried. The kids were a little hesitant at first, we have never done anything like this. But we all had a blast.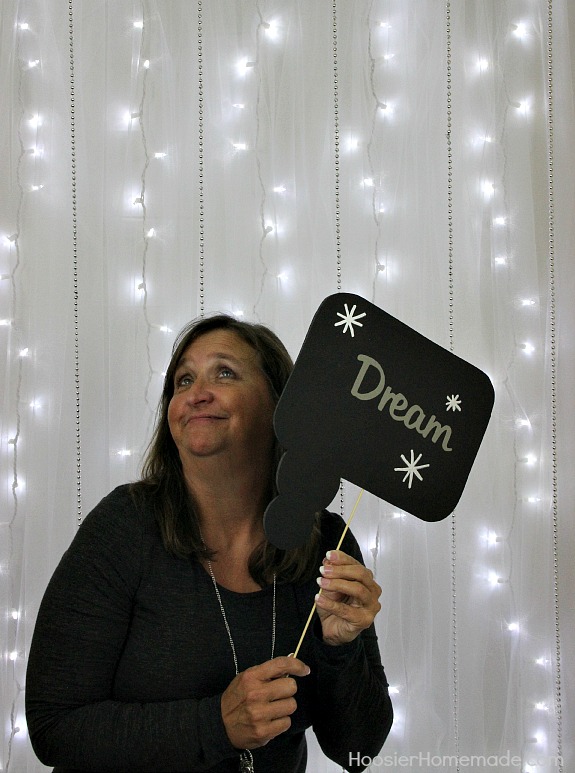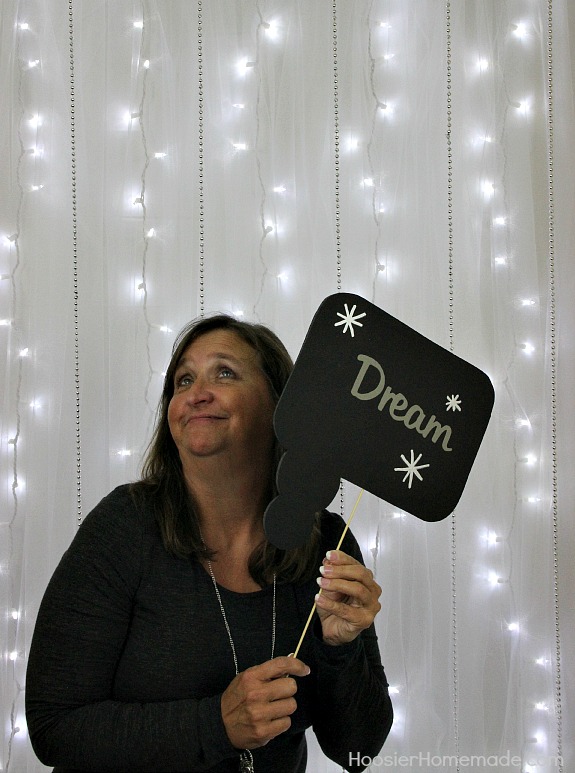 Let the dreaming begin…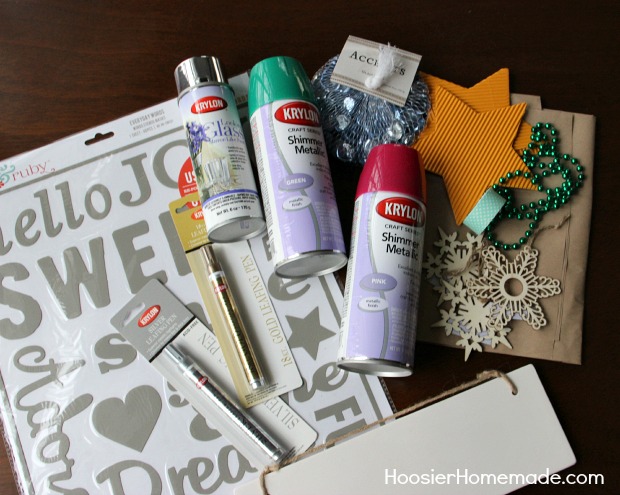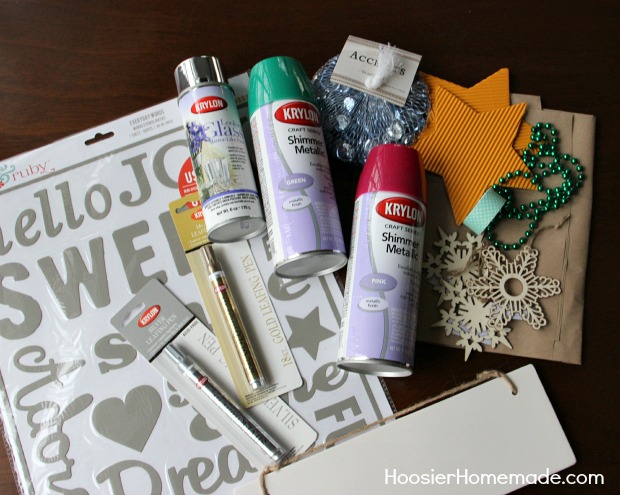 It all started with the Krylon Mystery Box that arrived on our door step. What? Photo Booth Props from this? Yes, it took a very large thinking cap and a lot of creativity, but we came up with some really fun ideas to share with you.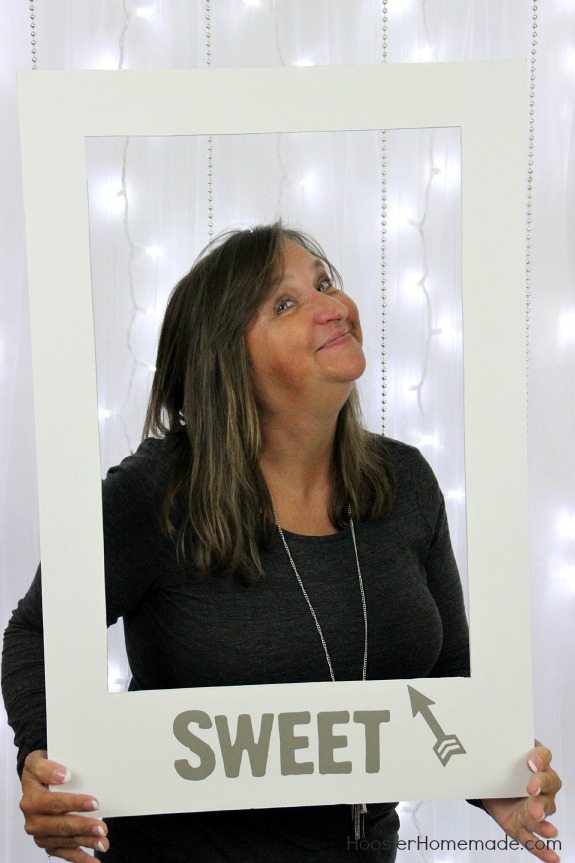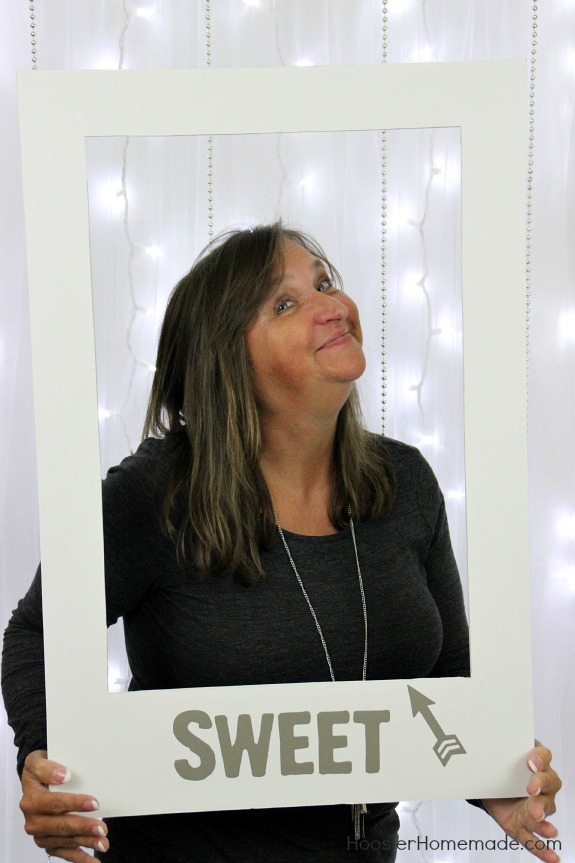 First is our photo frame made with foam core poster board. We simply added the peel-away words to the bottom.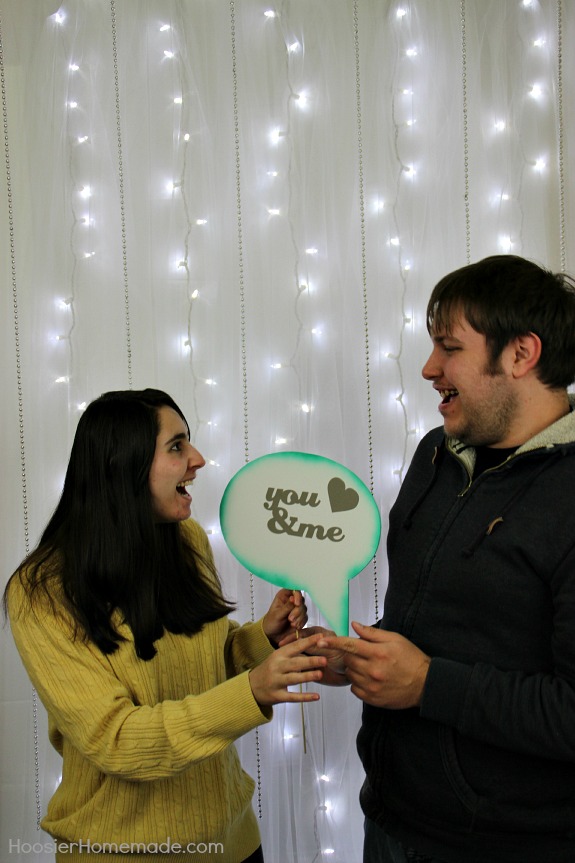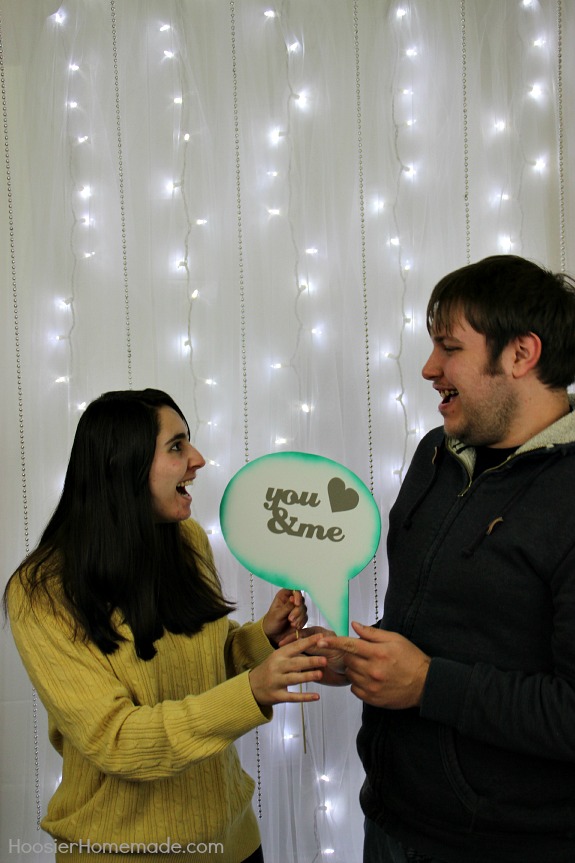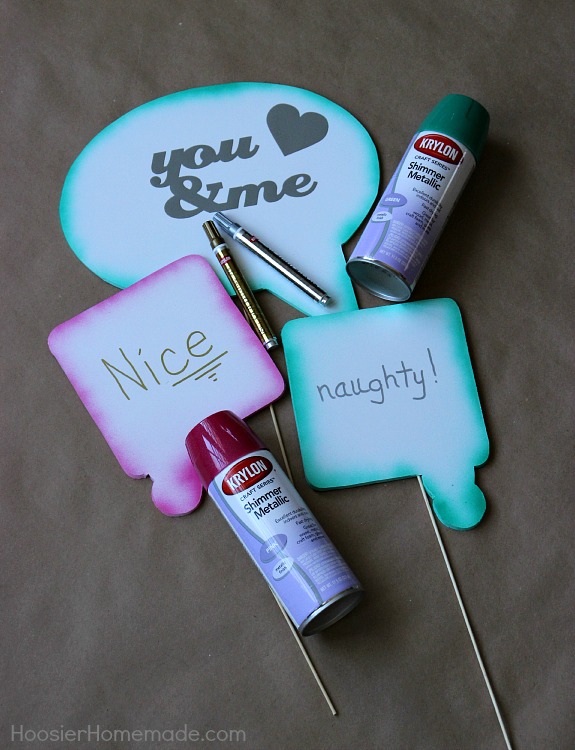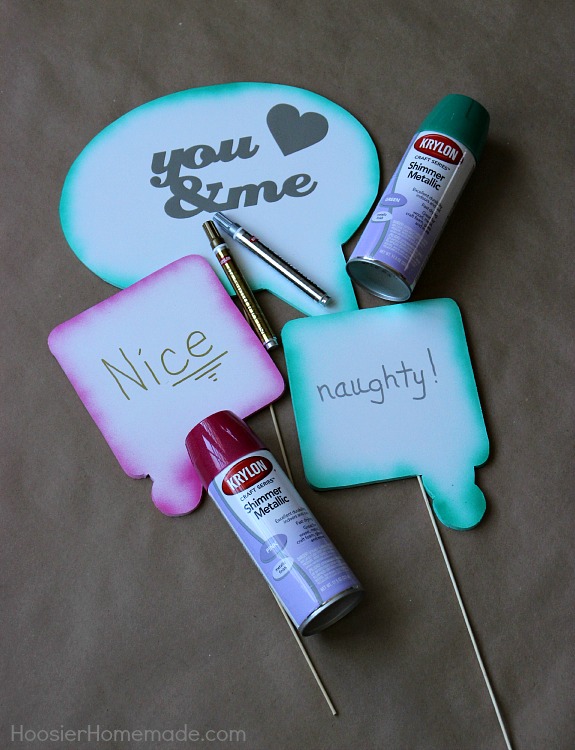 Then with the inside that we cut out of the foam core board, we created conversation bubbles. I used different size plates for a template, traced around them and cut it out with a craft knife. Then using the Krylon Shimmer Metallic Paint, tipped the edge of the bubble for added color. Then more of the peel-away words that came in the Mystery Box, they were super easy, just peel and stick in place.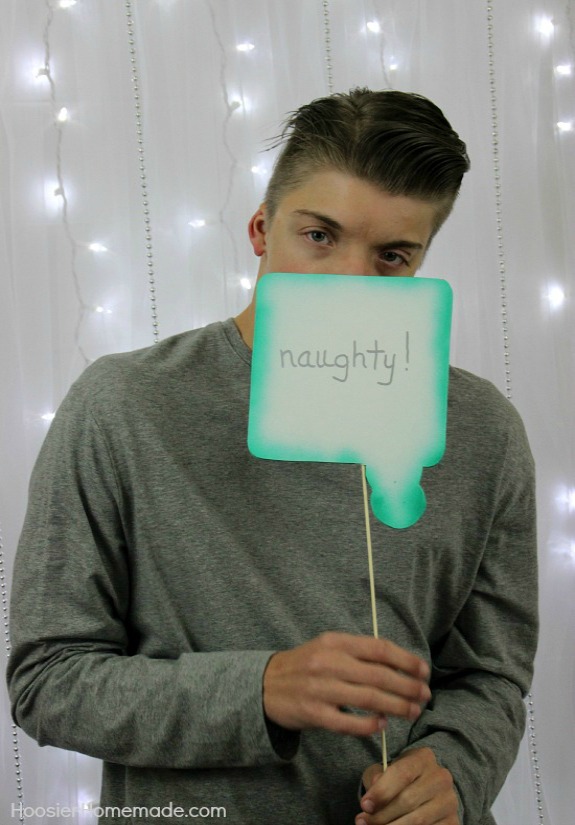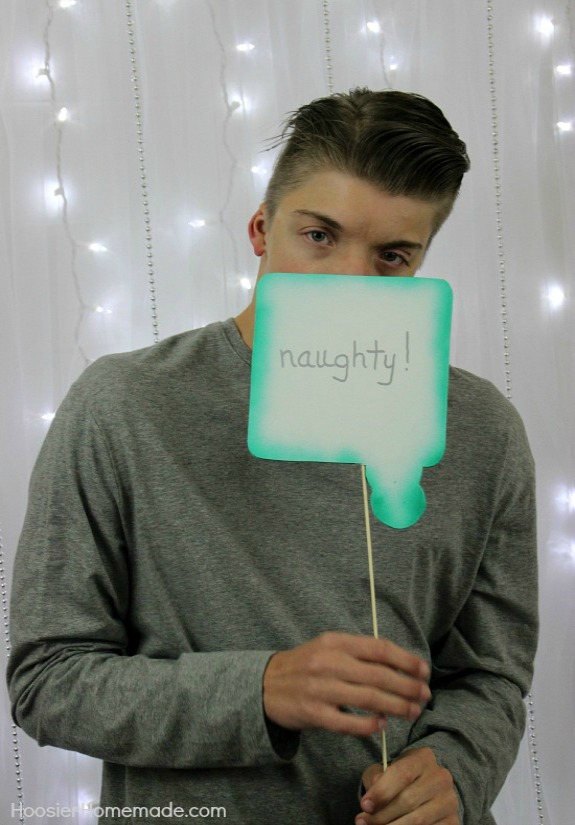 Have you been naughty or nice? Again we cut out a conversation bubble, and tipped the edge with Krylon Shimmer Metallic Paint in green. This time I used the Krylon Silver Leafing Pen Pen to write the words on the bubble.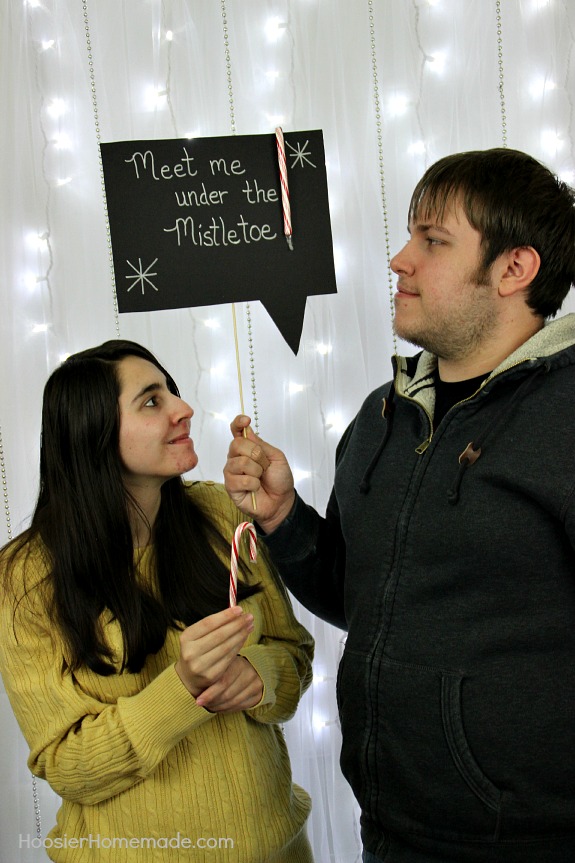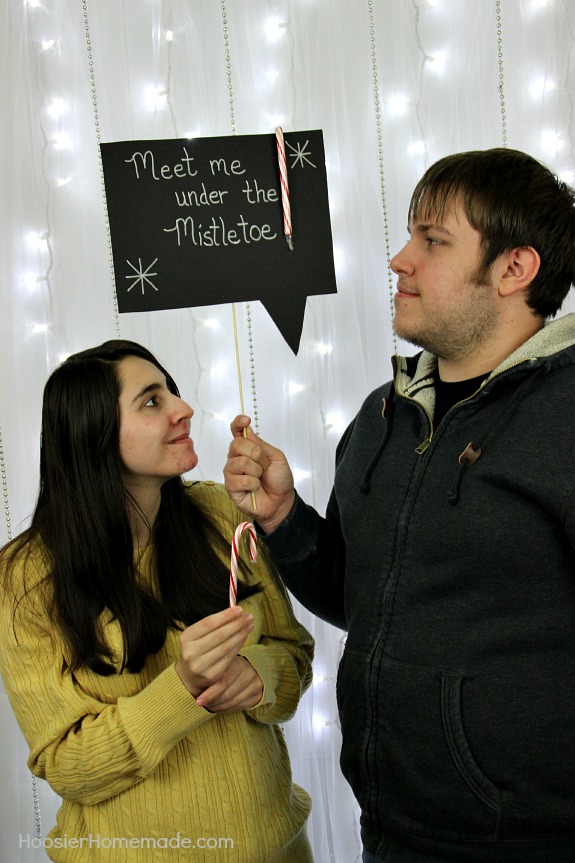 For some of the signs, we used black foam core board and simple wrote on them with the Krylon Silver Leafing Pen. Depending on the holiday, party or celebration, you can certainly change the words on the bubbles, the ideas are endless.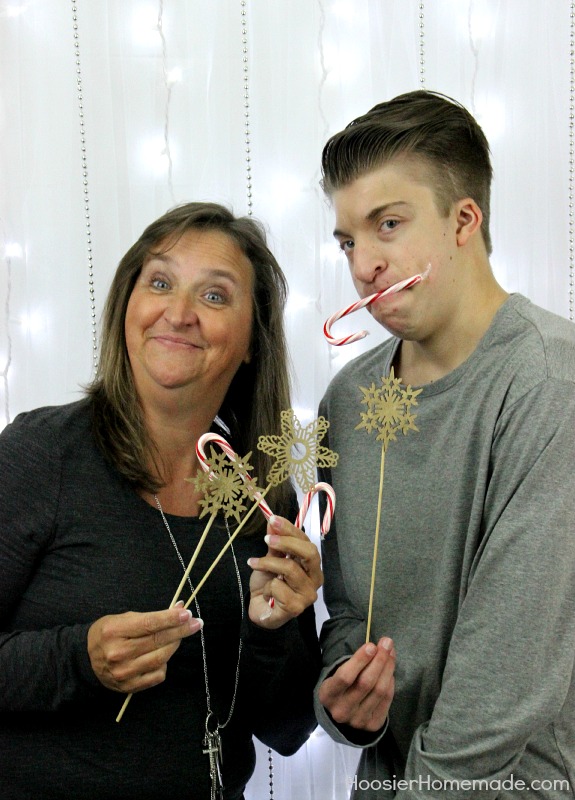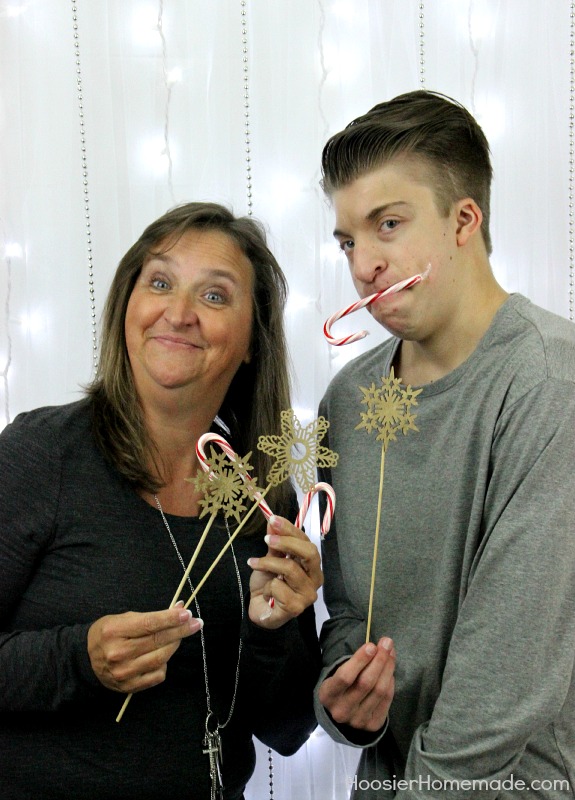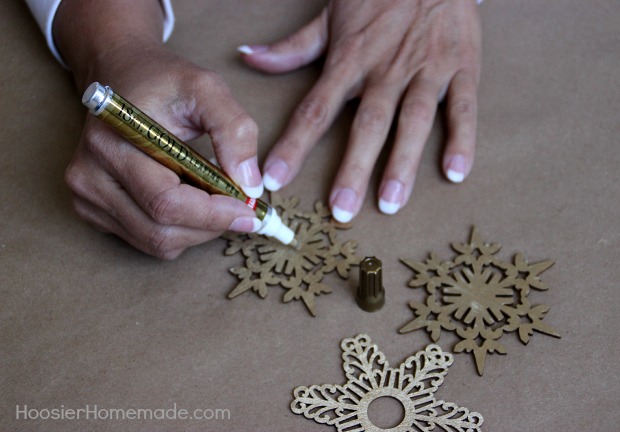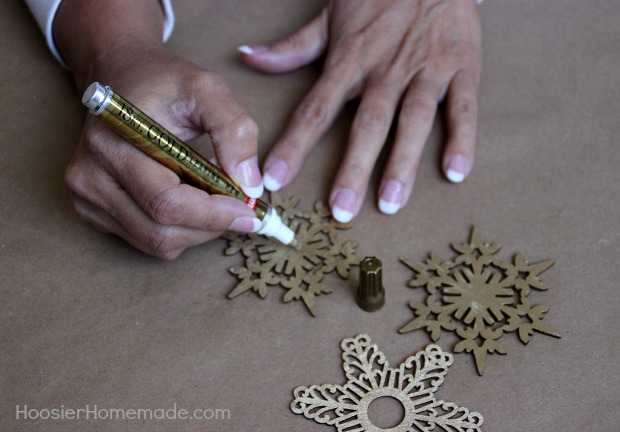 The wooden snowflakes that came in the Mystery Box, were painted with the Krylon Gold Leafing Pen. We attached a wooden skewer to the back with glue. And for the holidays, candy canes.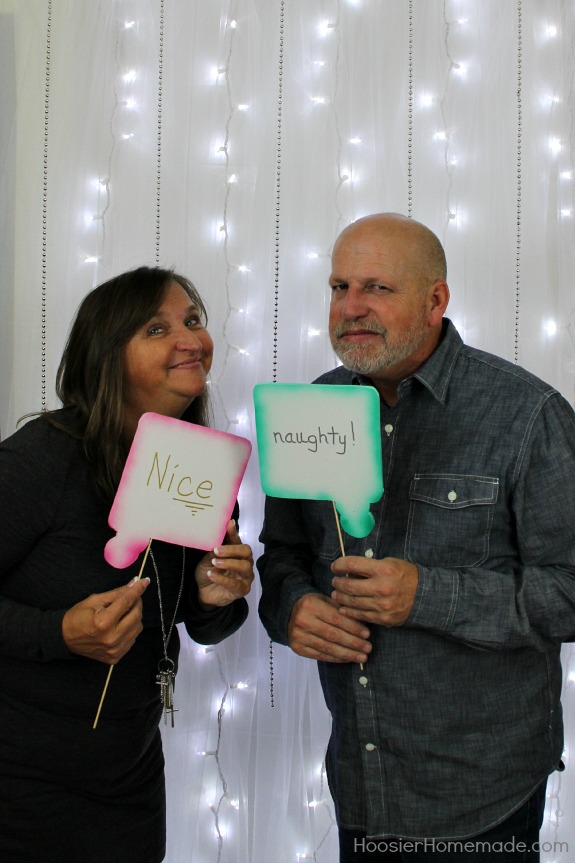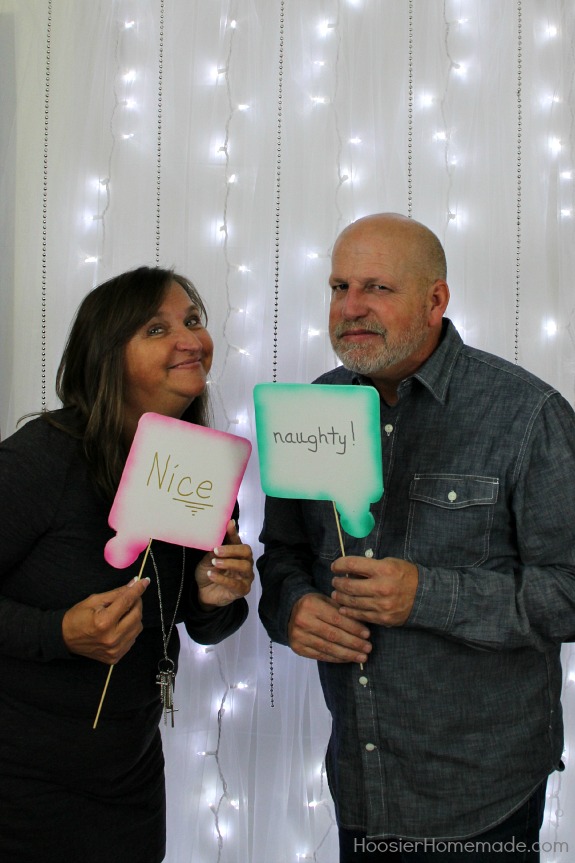 Hmm…naughty or nice? Of course, I like the nice sign more. To add some more color we tipped the edge with Krylon Shimmer Metallic Paint in pink.


Watch for our instructions on how to create the Photo Booth, tomorrow
Foam Core Board – white and black
Krylon Shimmer Metallic Paint – any color you like
Letters available on craft stores
Wooden Snowflakes available at craft stores
Skewers available in housewares department at Walmart
For more fun ideas from the Krylon Mystery Box Bloggers, visit the Pinterest Board!