Easy Christmas Crafts for Kids: Homemade Holiday Inspiration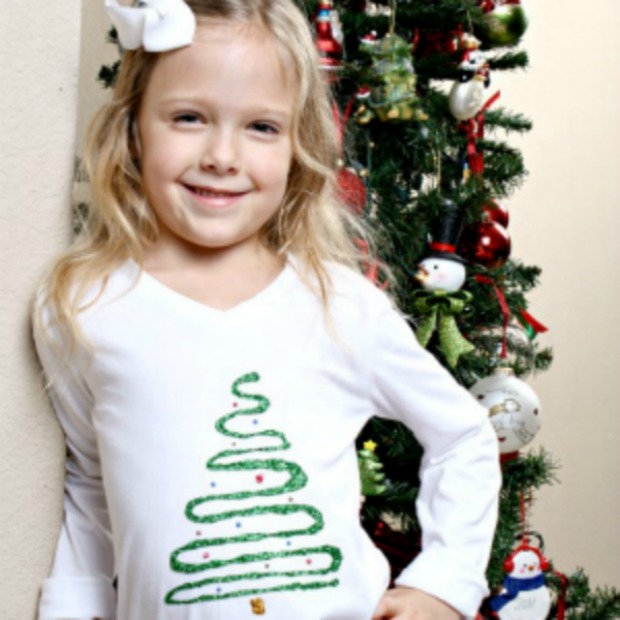 Glitter and glue – who doesn't love crafting with them? Even as an adult I love it, and I know children love it even more. This adorable Christmas Tree Shirt is a fun and easy craft to do with the kids, then they have something to wear to those holiday gatherings.
100 Days of Homemade Holiday Inspiration continues with Day 9! Each day we are inspiring you with  recipes, decorating ideas, crafts, homemade gift ideas and much more!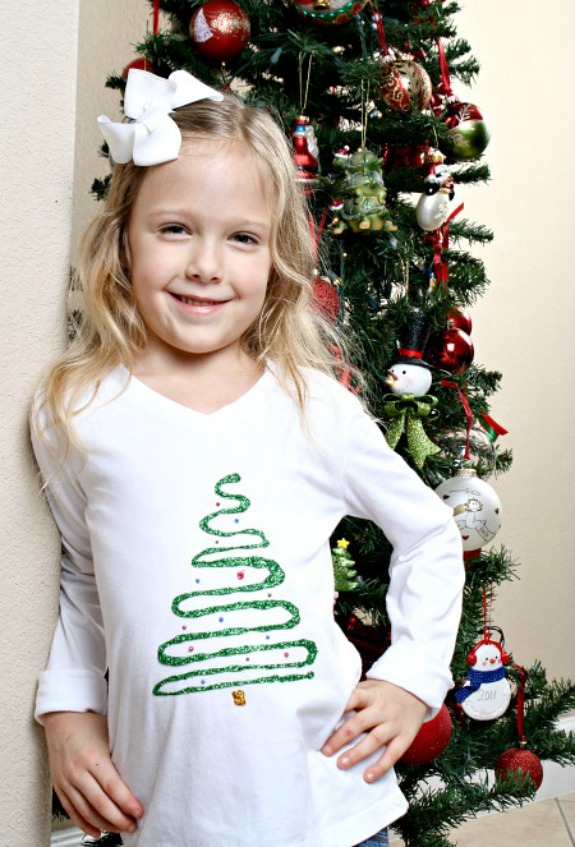 Crafting with my boys when they were young was something we all looked forward to. There wasn't a holiday that went by that I didn't create something with them. And yes, we even made Christmas shirts that I made them wear to school and parties. And yes, they were boys. That's okay, it's a Mom's job right?
These Christmas shirts would be a fun idea to do at a party too! Invite a few friends and their children over and have a crafting afternoon with easy crafts ideas for kids!  With just 3 supplies – tape, glue and glitter, you and the kiddos can create this Children's Christmas T-shirt.
Thanks to Shaunna from Fantastic Fun and Learning for sharing this adorable Christmas T-shirt with us for our 100 Days of Homemade Holiday Inspiration!
Find the directions by clicking the link below…