Christmas Fudge Recipe: Homemade Holiday Inspiration
Gifts from the Kitchen for Christmas, or really any holiday are always welcoming! I would venture to guess that if you asked your friends, Fudge is a Christmas Treat that they have every year. This Christmas Fudge Recipe is perfect for gift giving, formed right in a Cookie Cutter, your friends and family will have two gifts in one.
100 Days of Homemade Holiday Inspiration continues with Day 8! Each day we are inspiring you with  recipes, decorating ideas, crafts, homemade gift ideas and much more!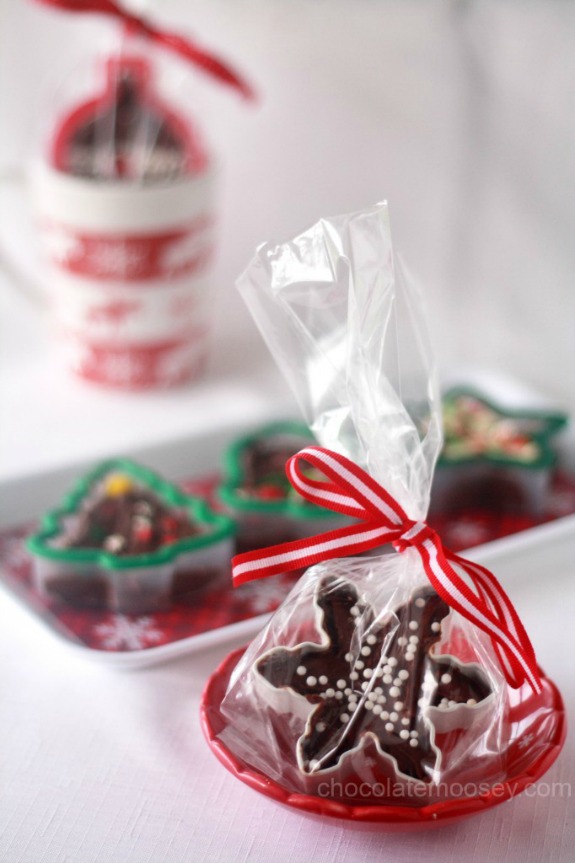 Over the years, I have given many different food related gifts for the holidays. Many times, I have made a batch of fudge to give but I love this unusual Christmas gift by adding the cookie cutter. The ideas are endless, cookie cutters are very easy to find at most any store and they are inexpensive too!
The Christmas Fudge Recipe has just 5 ingredients, making it easy to put together too!
Thanks to Carla from Chocolate Moosey for sharing this delicious Cookie Cutter Fudge Recipe with us for our 100 Days of Homemade Holiday Inspiration!
Find the recipe by clicking the link below…