This past month I had the privilege to visit the headquarters of Duncan Hines to meet the winners of  the Frosting Creations Challenge and spend the day with them. We learned more about what inspired them to come up with their awesome recipes that were chosen from dozens of other delicious entries.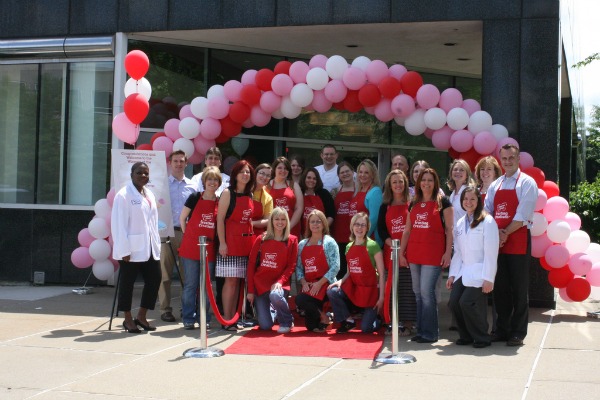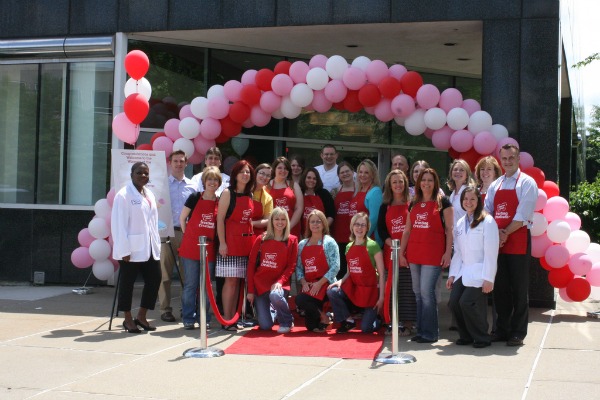 After introductions and getting to know the winners over an evening dinner we were greeted by the wonderful people of Duncan Hines and asked, what flavors would we like to see developed for future flavors of Frosting Creations? They even let us draw on their walls, cool, right? There were many interesting suggestions but I think my favorite was the Snickerdoodle or maybe the Cake Batter.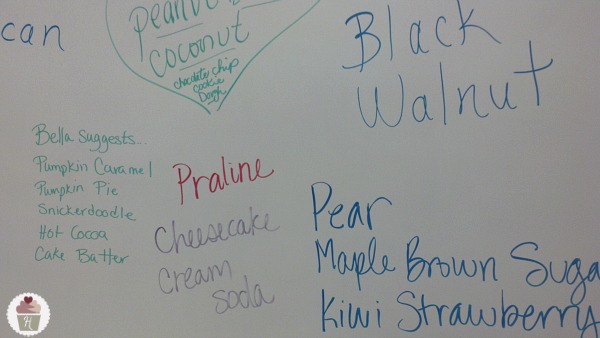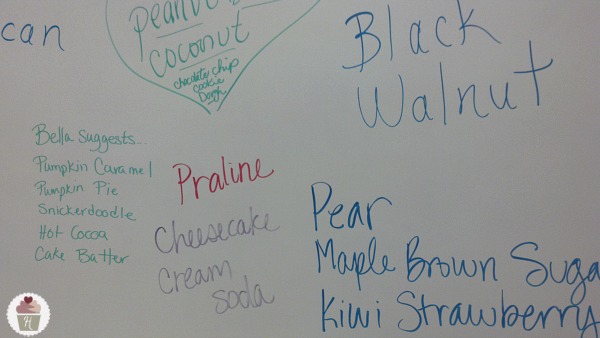 After a little tour of their fabulous facility we headed back to sample all the winners of the Frosting Creations Challenge and get a preview of some new flavors that will be introduced for the fall, sorry I was sworn to secrecy so you'll have to wait till later to learn what they are. But they are delicious and will be a hit for the holidays.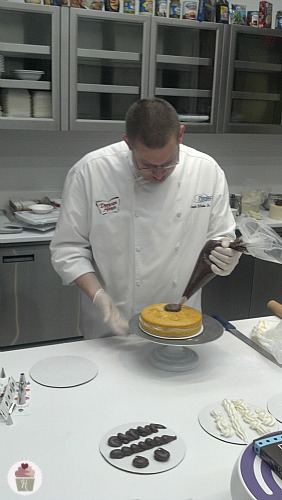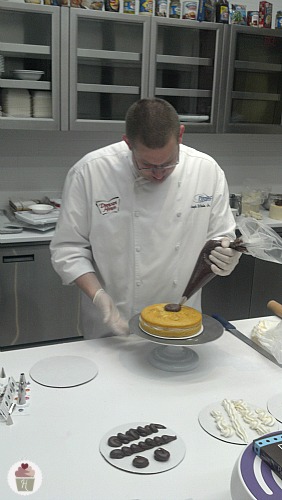 We learned lots of cool new techniques from the Duncan Hines Test Kitchen Chef, and what inspires him to develop all the creations for Duncan Hines.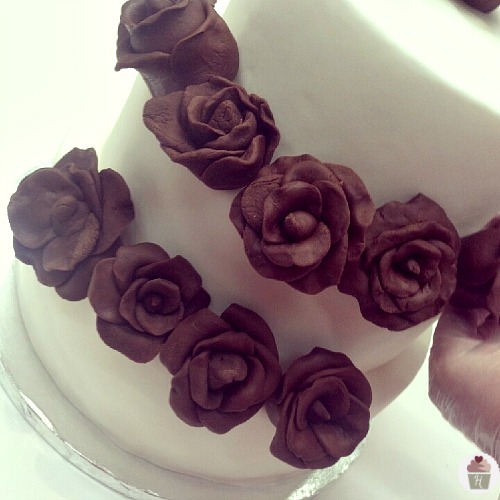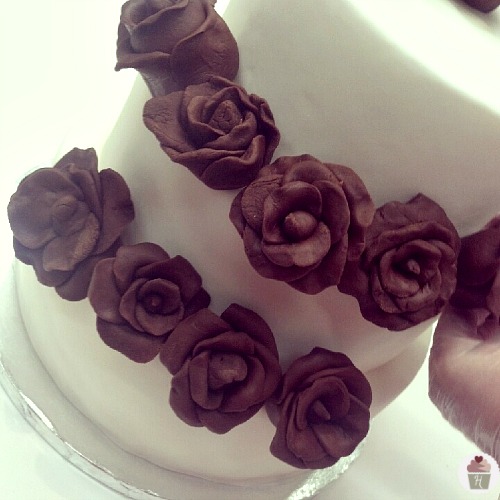 These Chocolate Roses were my favorite, I never thought I'd be able to accomplish something like that. They make a very easy decoration for any cake.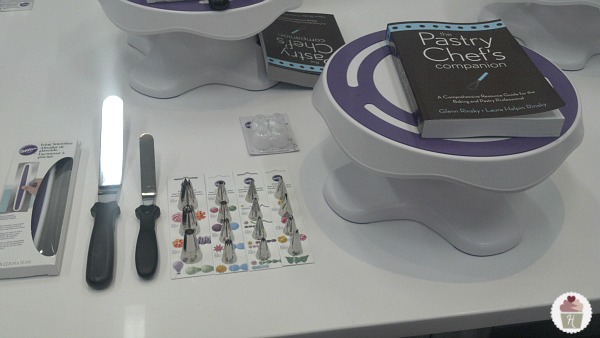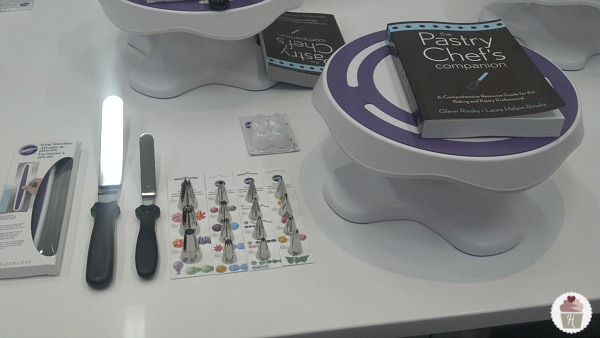 I've been practicing my baking and decorating skills with the goodies we all received from Duncan Hines. I've still got a bit to go before I share any baking here on Hoosier Homemade… can't compete with Liz and her skills.
But let's get back to why I went to Duncan Hines Test Kitchens, back in March Liz told you about the Duncan Hines Frosting Creations Challenge. Well, the recipes were entered, tested and the winners were chosen…
I think I packed on a few pounds just looking at those treats! Liz has baked up a few delicious recipes with Duncan Hines Cake and the Duncan Hines Frosting Creations as well…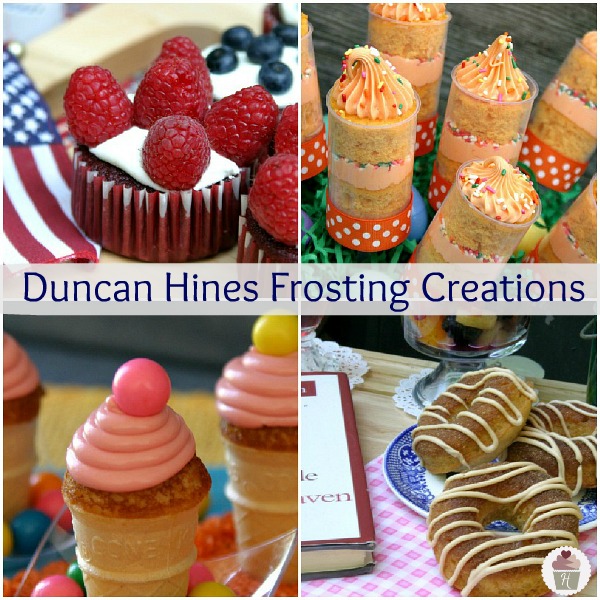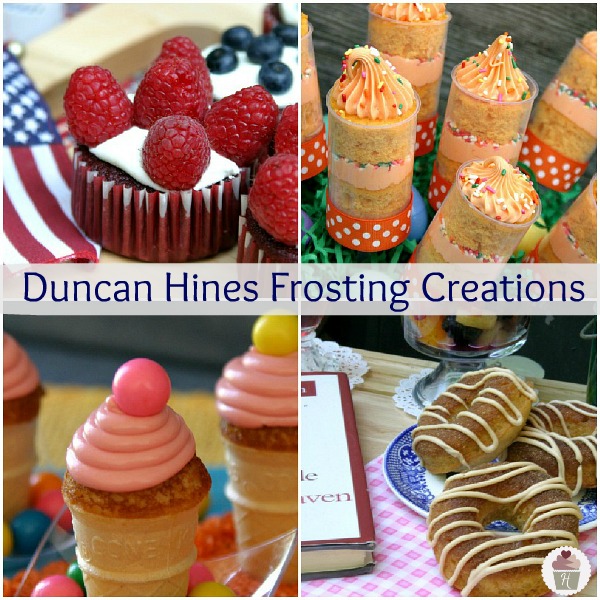 For more great recipes…visit Duncan Hines Recipe Page
Disclosure: Doug was provided a trip to Duncan Hines Test Kitchens and we were sent some products to use. As always, the opinions are all our own.