DIY Snowflake Garland: Homemade Holiday Inspiration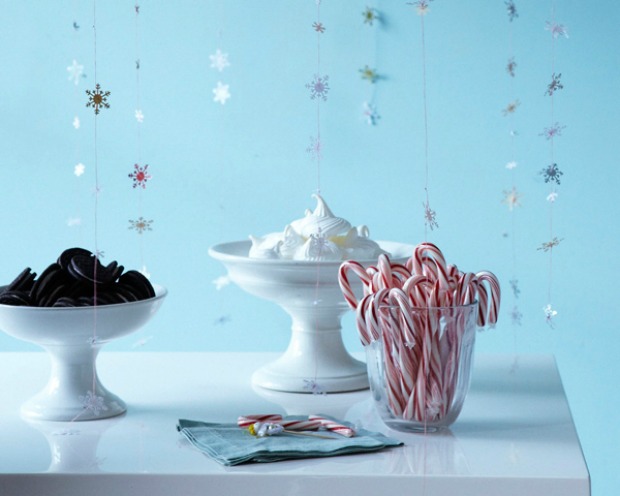 Growing up, I always wanted to have a party with tons of helium balloons on the ceiling and ribbons hanging down. It was something I probably saw in a movie and always wanted to recreate. Thanks to today's DIY snowflake garland, I can create a gorgeous decoration for my next winter themed party. And I'm pretty sure I will!
100 Days of Homemade Holiday Inspiration continues with Day 66! Each day we are inspiring you with  recipes, decorating ideas, crafts, homemade gift ideas and much more!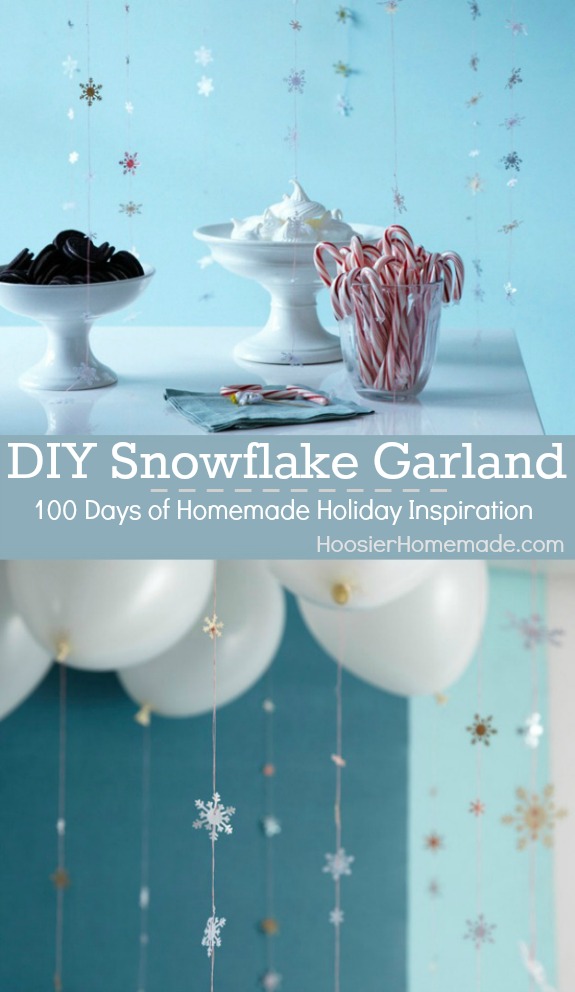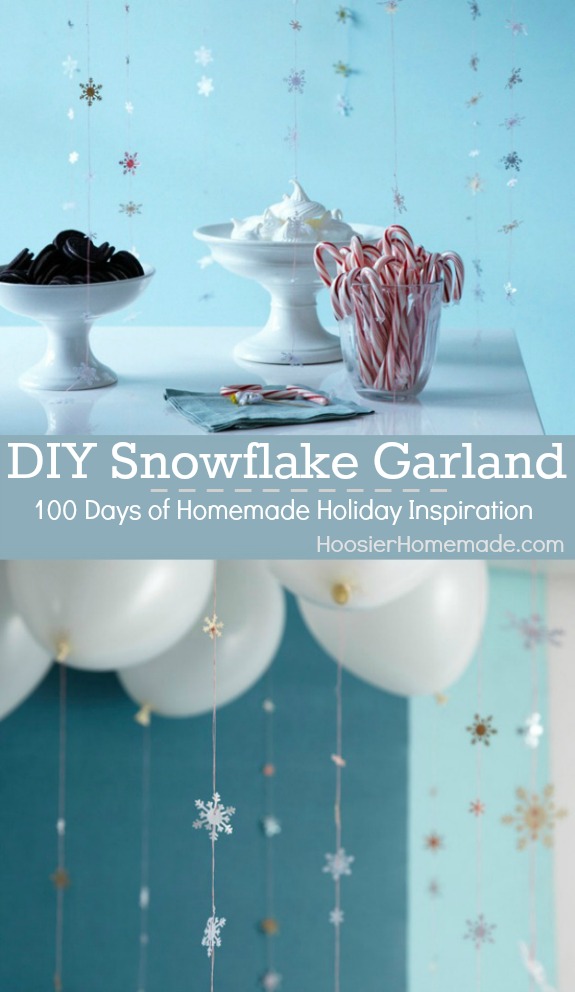 Can you imagine attending a party with this garland hanging from the ceiling or holding balloons to the table? It sounds like a beautifully decorated and gorgeous party to me! Or giving a gorgeous wrapped gift with the Snowflake Garland attached.
Thanks to Oh Happy Day for sharing this fun DIY Snowflake Garland with us for our 100 Days of Homemade Holiday Inspiration!
Find the full instructions by clicking the link below…