Christmas is getting closer and closer and I'm getting excited about all of the festivities and fun happening. One DIY project I'm getting super excited about are these DIY Felt Christmas Stockings. These stockings are so simple but so much fun. I'm making these for our home because they're inexpensive but also bring about so much joy.
100 Days of Homemade Holiday Inspiration continues with Day 79! Each day we are inspiring you with  recipes, decorating ideas, crafts, homemade gift ideas and much more!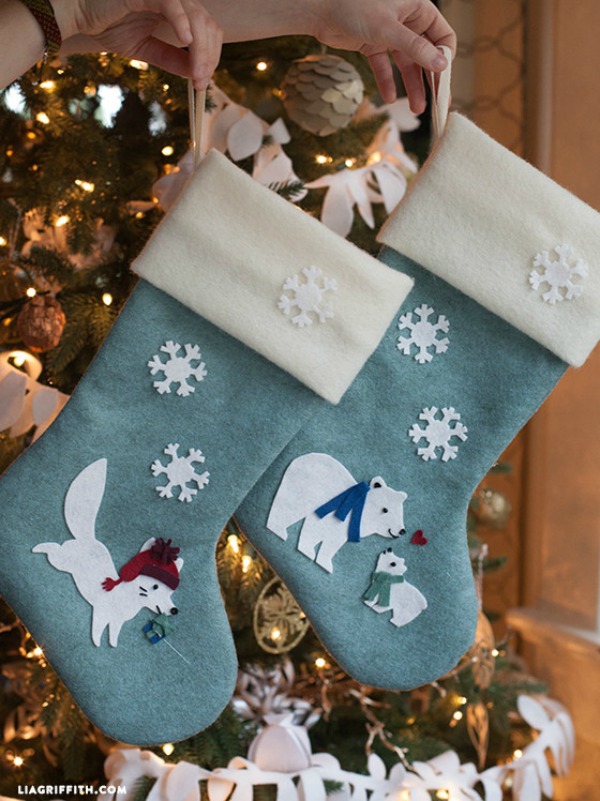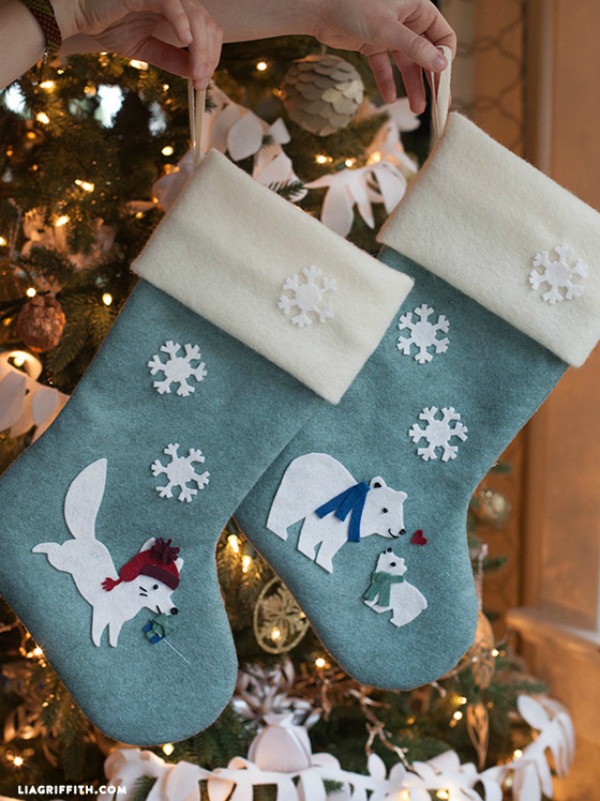 The tutorial is also so simple to follow. She lays it out so plain and clear and I'm certain anyone could make these! If you're looking for a little bit of holiday inspiration to make a stocking, then this is a great place to start. I love how she literally starts from scratch too and walks you through each step. I'm a visual person, so I loved seeing all of the material laid out for me to see. Don't be intimidated by something that looks hard, it could wind up being the easiest thing you've ever made!
Find this DIY Felt Christmas Stockings from Lia Griffith by clicking the link below…
Sign up to receive a daily email full of Holiday Inspiration