Sprinkles ~ Re-purposing Spice Rack Bottles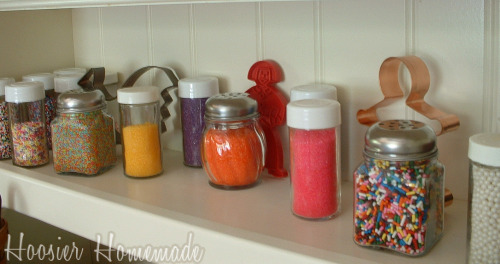 A few years back, while visiting one of my favorite gals, Bakerella, I saw a Spice Rack that she had purchased and stored her Sprinkles in. Well, of course, at the time, it was way above my budget, so I have just been using old plastic jars to store my Sprinkles in.
Since my cupcake decorating has grown so much this past year, and with the generous gifts from Wilton, my Sprinkles collection, was taking over the Baking cupboard.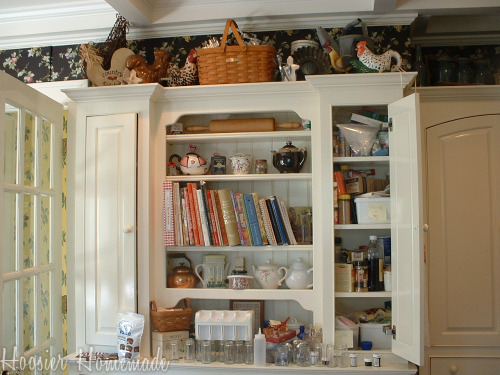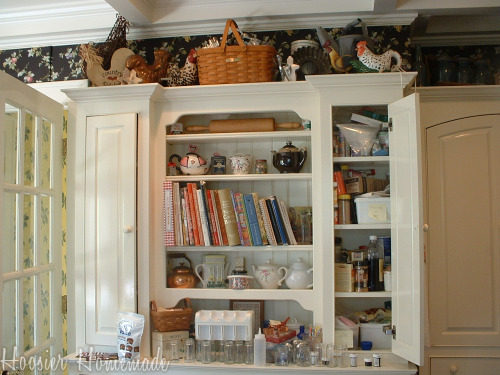 Most days, my cupboard and counter looked like this…ugh! It drove me crazy.
Fast forward a couple years to a couple weeks ago, when Doug and I were visiting my Father-in-law and choosing some of the household items that weren't needed anymore, as the house and farm have sold.
When…what do I spy with my little eye? A Spice Rack with Glass Bottles!! YES! Score! My Sprinkles will have a new home!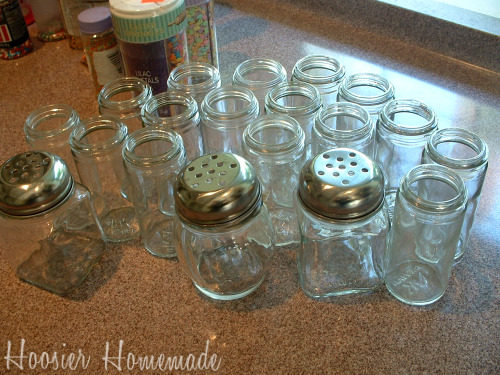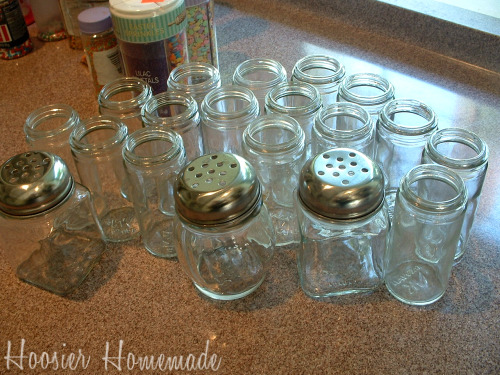 We packed the Jeep, until we couldn't fit another single thing in, and headed home. I dumped the old Spices, washed the bottles, and filled to my heart content!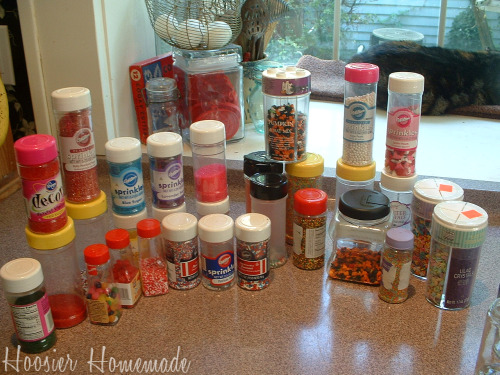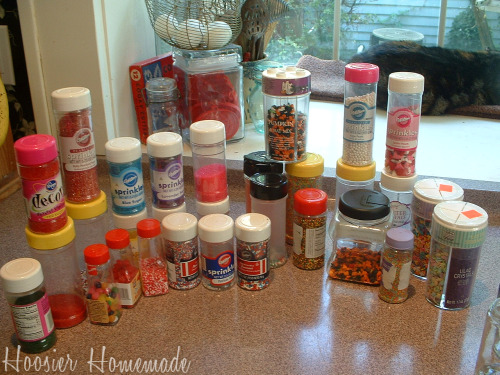 Now all of my Sprinkles are happy in their little homes!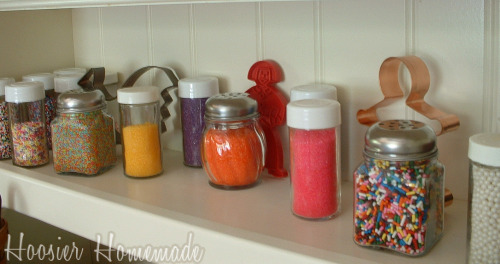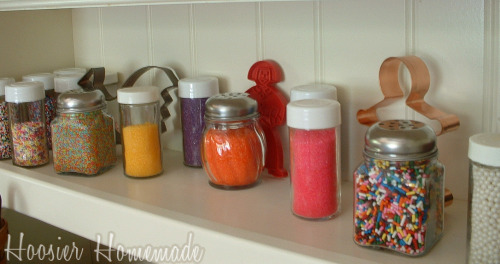 My counter is back to normal and I can actually find which Sprinkles I'm looking for.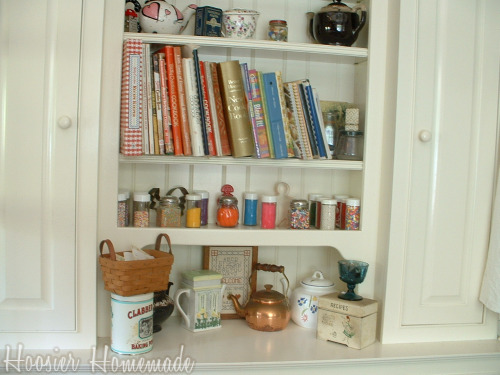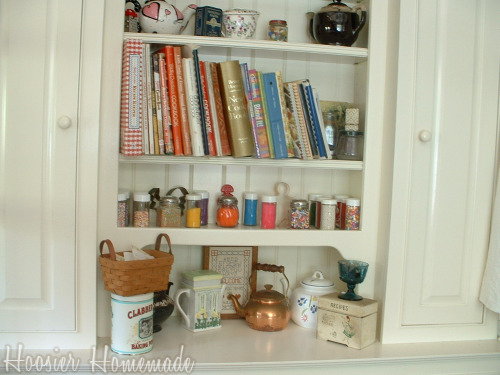 And my Baking cupboard…I can actually find what I'm looking for in there too!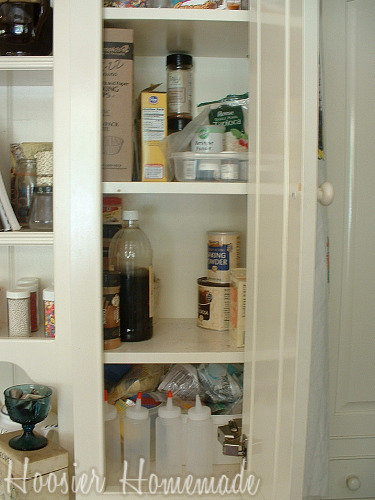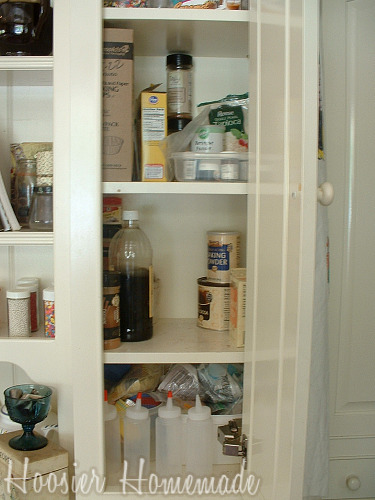 Have you Re-purposed anything lately? Share with me in my Blog Frog Community or on Facebook!
I'm linking to…Saturday Night Special