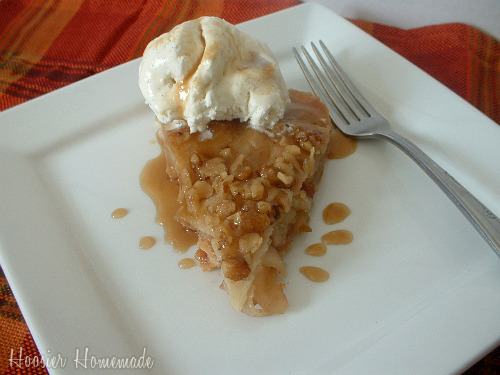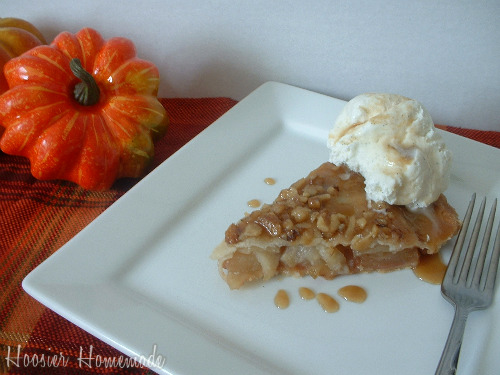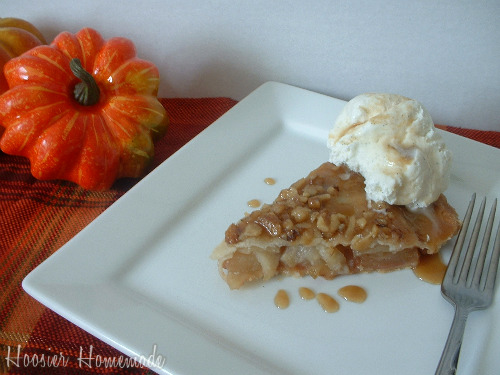 Fall is officially here, and even though I'm not a fan of the colder temperature, I love all the cooking, baking and decorating that I can do during this season.
Pumpkin…Apple…Cinnamon…Spice…Caramel and so many more!!
Although I've baked lots of Apple Pies, we all agreed that this Upside Down Apple Pie was our favorite so far. Nick and his girlfriend, Brittney made most of the pie themselves, with just a little help from me.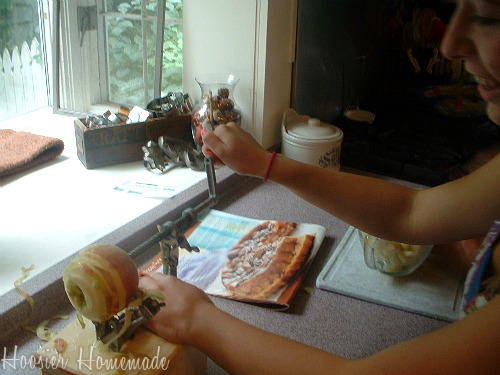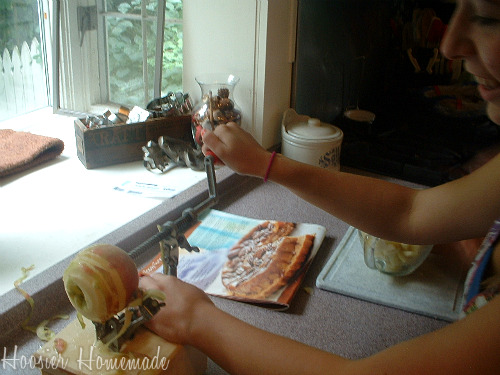 Using the Apple Peeler makes the job a little more fun…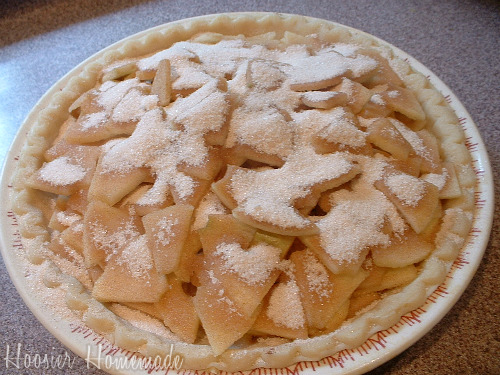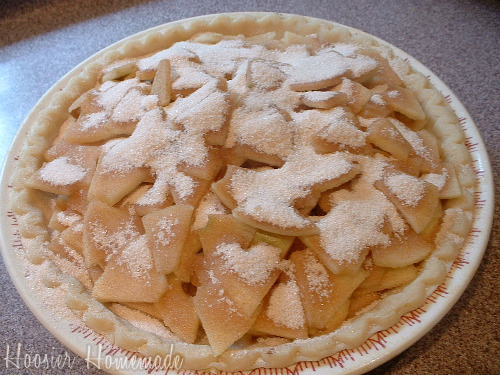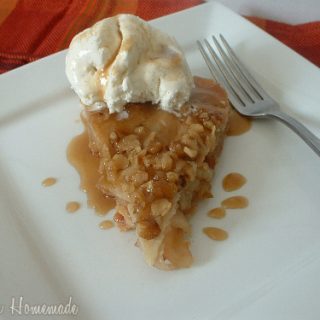 Upside Down Apple Pie
Ingredients
1/4 cup brown sugar, packed
1 tablespoon butter, melted
1 tablespoon corn syrup (we used light)
1/2 cup chopped nuts (we used walnuts, the Pillsbury recipe calls for pecans)
1 box refrigerated pie crust or make your own crust
2/3 cup sugar, granulated
2 tablespoons flour, all-purpose
1/2 teaspoon ground cinnamon
4 cups thinly sliced apples
Instructions
Preheat oven to 425 degrees.
In a pie plate, mix brown sugar, butter and corn syrup, spread evenly in bottom of pie plate. Arrange nuts over mixture.
Roll one pie crust out slightly, and place over mixture in pan.
In a small bowl, mix sugar (white), flour and cinnmon.
Arrange half of apple slices on top of crust in pie plate, sprinkle with half of the sugar mixture. Repeat with remaining apple slices and sugar mixture.
Top with second crust, seal edges and flute. Cut slits in top of crust.
Place pie on foil lined cookie sheet, bake 8 minutes at 425 degrees.
Reduce heat to 350 degrees, bake 35 to 45 minutes longer or until apples are tender and crust is golden brown. Immediately run knife around the edge of the pie to loosen, place serving plate on top of pie (upside down) and turn pie over onto serving plate.
Serve warm or cool with ice cream or whip cream. (we drizzled ours with caramel sauce too)
Nutrition Information:
Amount Per Serving:
Calories:

0
Total Fat:

0g
Fun fact ~ The Pillsbury Recipe for Topsy-Turvy Apple Pie, from the calendar, was a winning recipe in a Bake-Off Contest in 1951!
In case you missed them…FREE Printables are here!!! Sign up today!!