DIY: Finger Chain Bracelet and Necklace in Minutes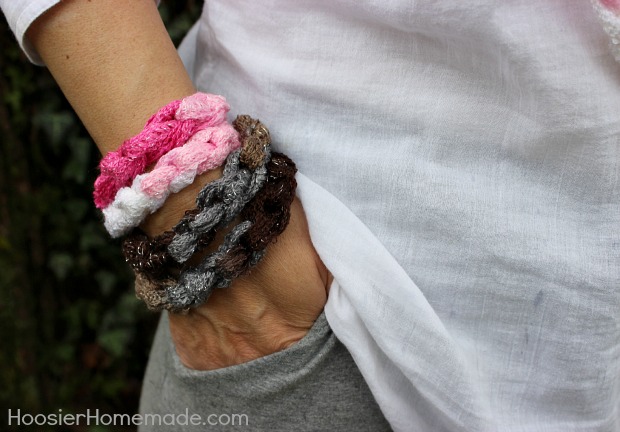 Have you ever looked at the gorgeous knitted scarves and thought you would love to make one but simply don't have the time? Me too! Or maybe you weren't sure what knitting needles to buy or how to get started? Me too!
Well you are in luck, because today I have a fun project for you to make in minutes and the kids can make too! And better yet…you don't need knitting needles…yep…just yarn and your fingers to create this beautiful Finger Chain Yarn Bracelet and Necklace!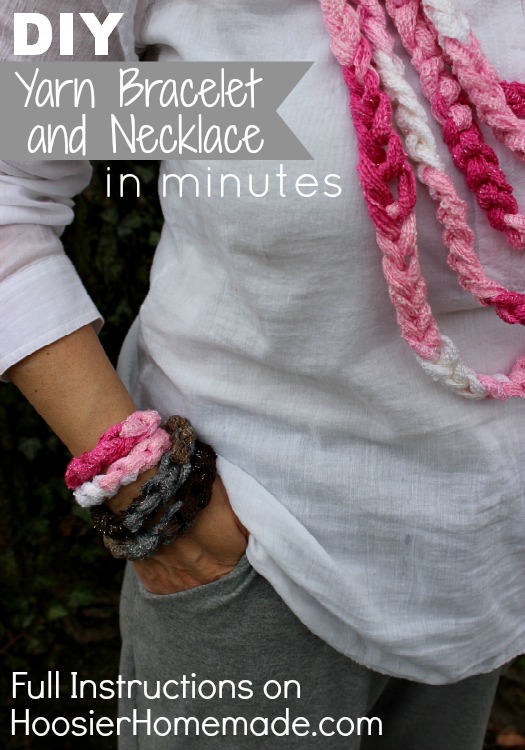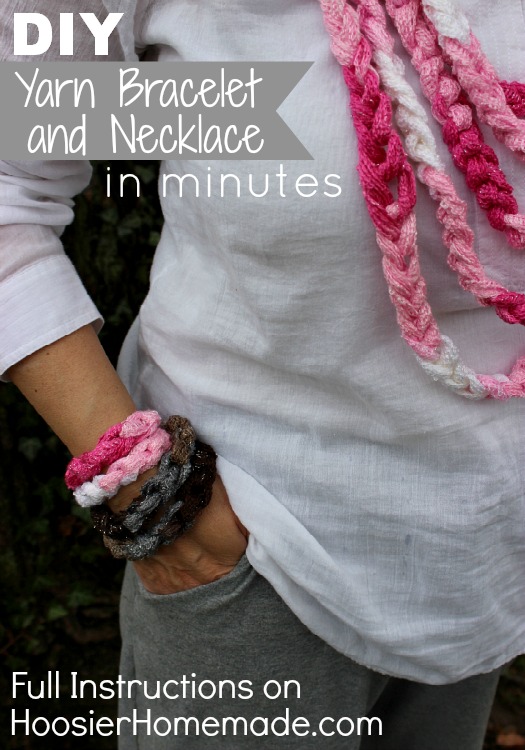 Lots of possibilities with these Bracelets and Necklaces…don't you think? You could make them with Spring colors, or how about colors to support your favorite team? And since they go together so quickly, you could even use this craft for a Girl Scout Troop or school activity.
Let's get started, I have lots of photos for you…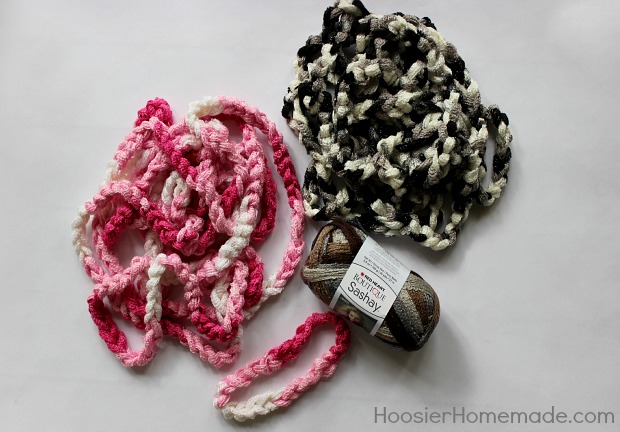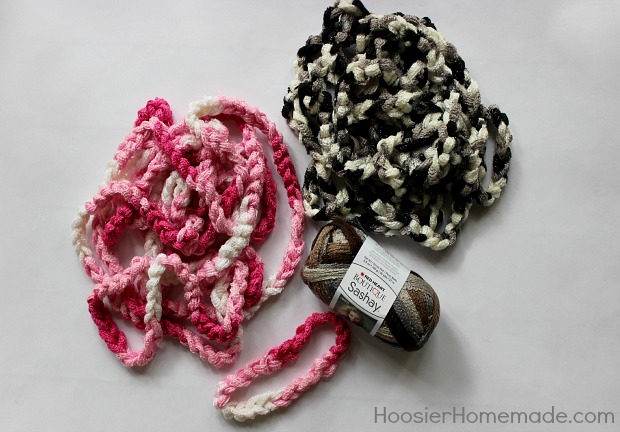 Yarn Bracelet and Necklace Supplies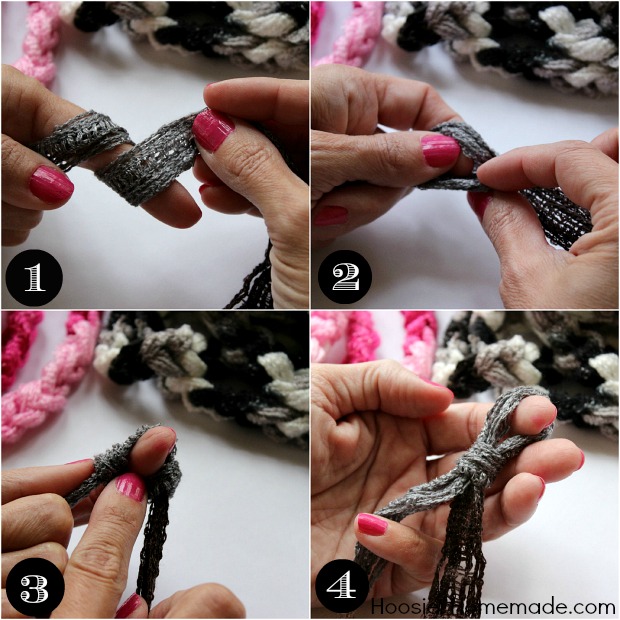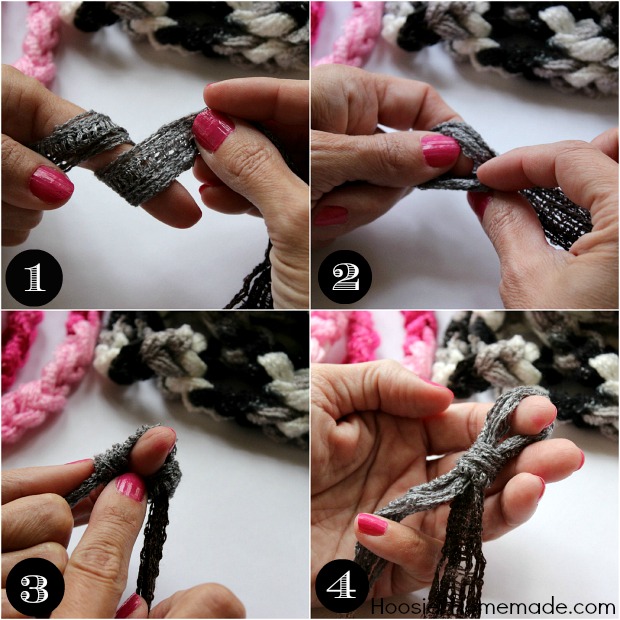 The first step is to create a slip knot.
Wrap the yarn around your finger twice
Pull the back piece over the front piece
Then pull the front piece over the back
The slip knot should look like this and the yarn should be easy to pull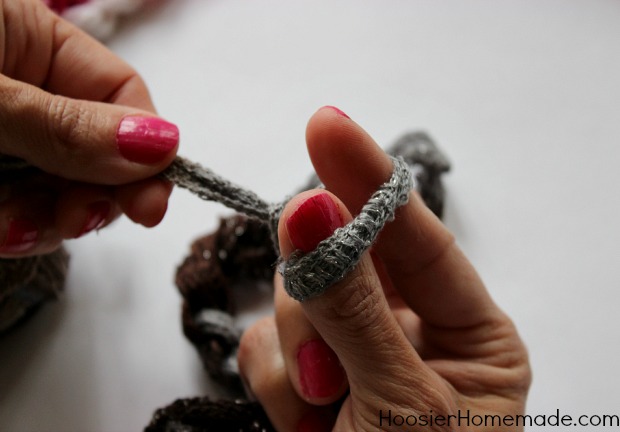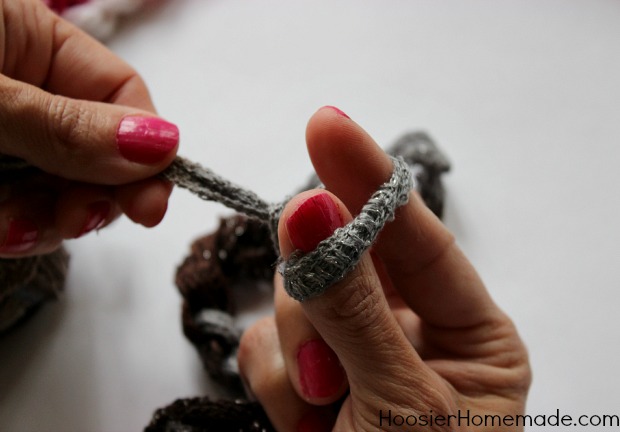 After the slip knot is created, now it's time to start knitting with your fingers
Step 1
Place your index finger and thumb through the hole
Hold onto the yarn with the other hand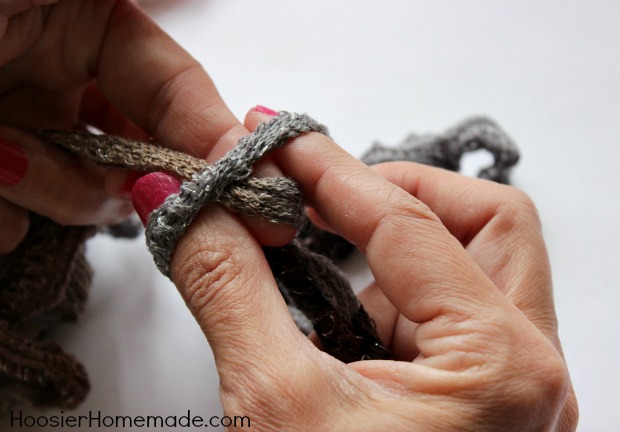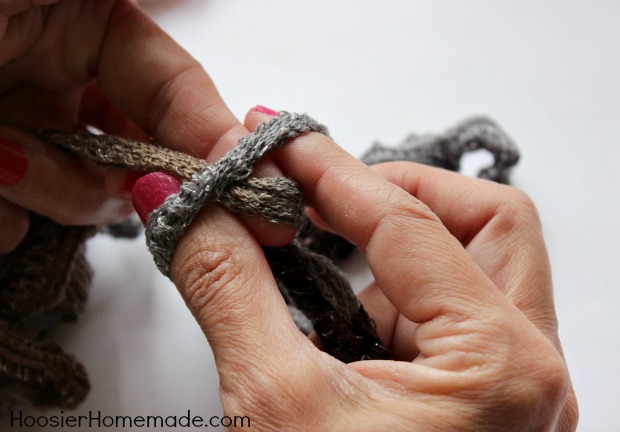 Step 2
Push the yarn through the hole using your finger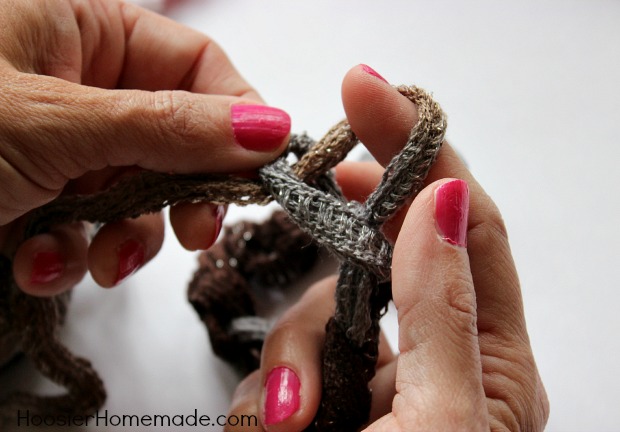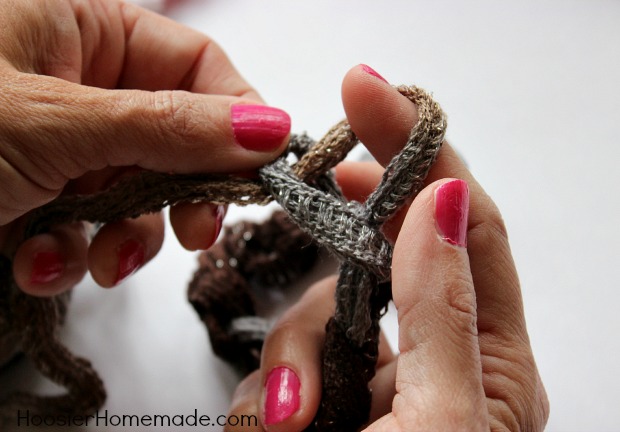 Step 3
Pull the yarn all the way through creating a loop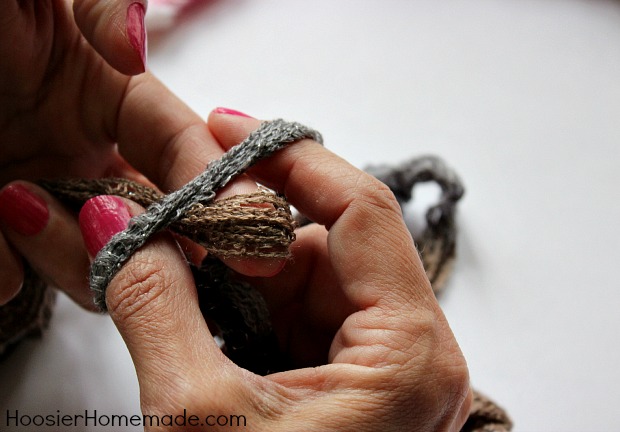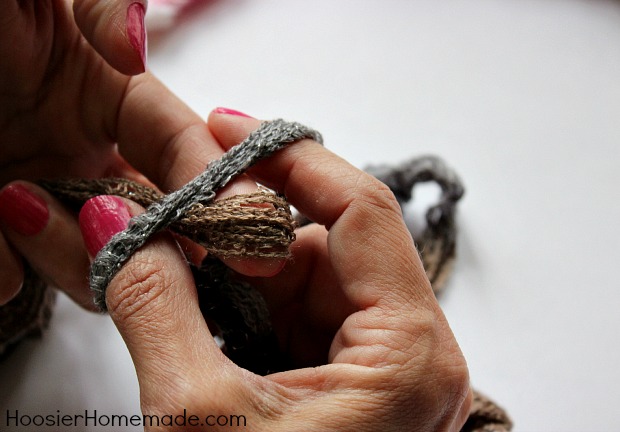 Now continue the same process until you have a long enough piece for a bracelet or use the whole skein for a necklace.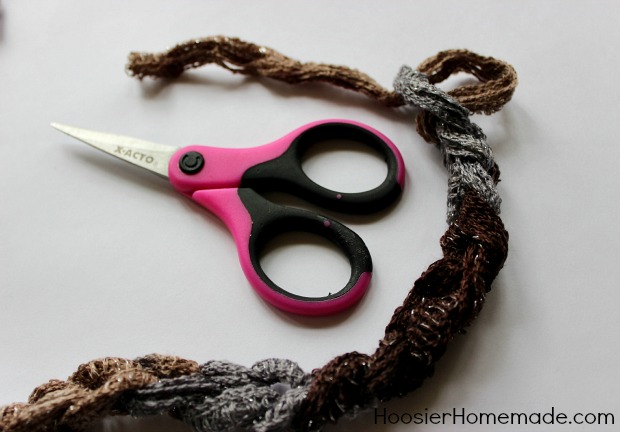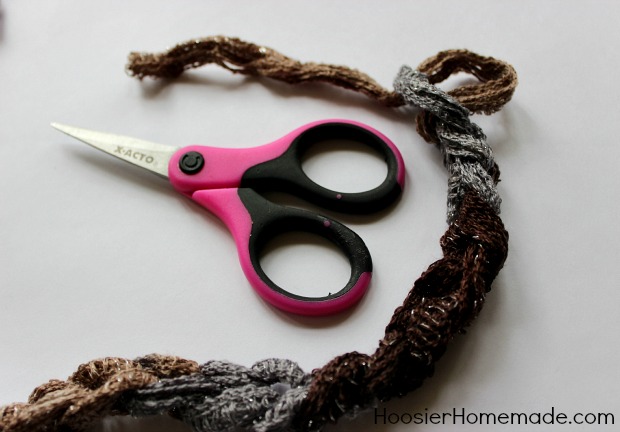 Cut the yarn leaving a short piece to tie together the ends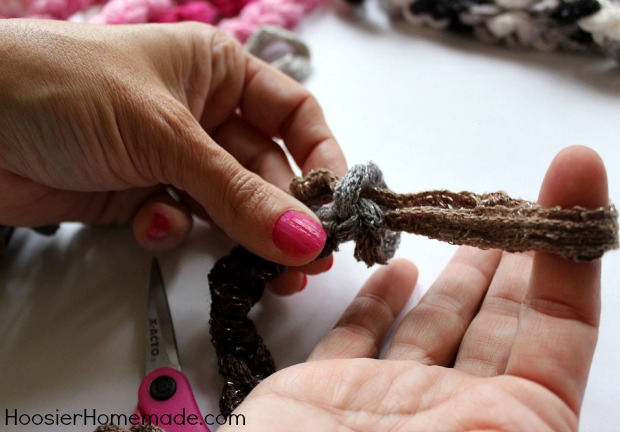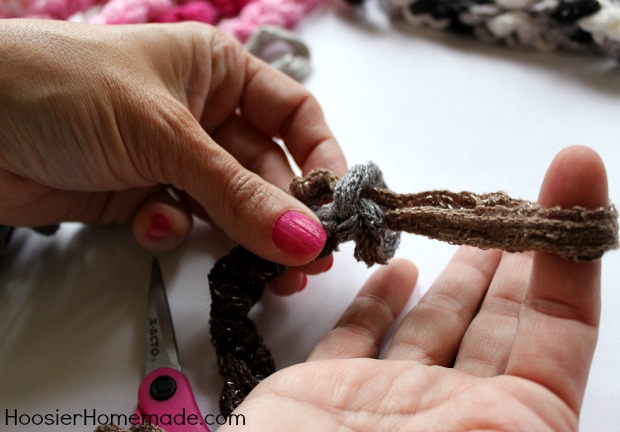 Pull the cut piece through to secure the end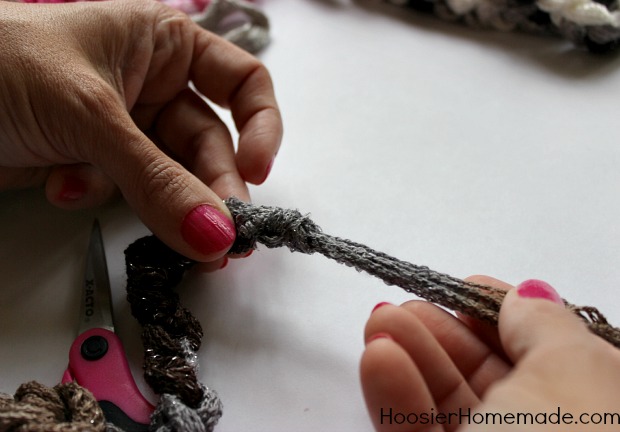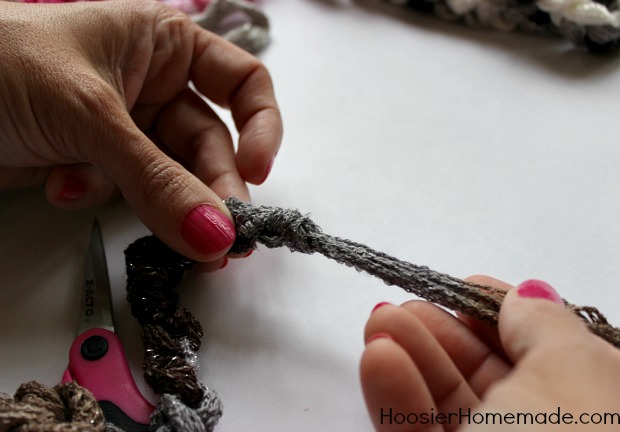 Pull both ends tight to secure them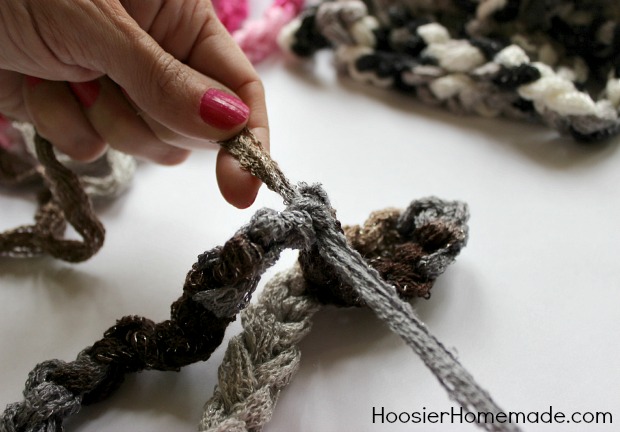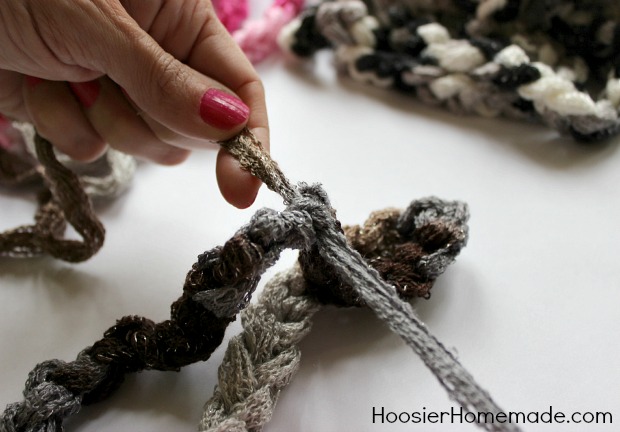 Tie the ends together tightly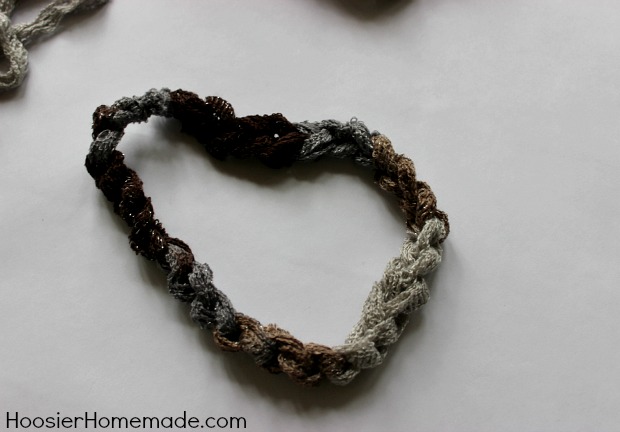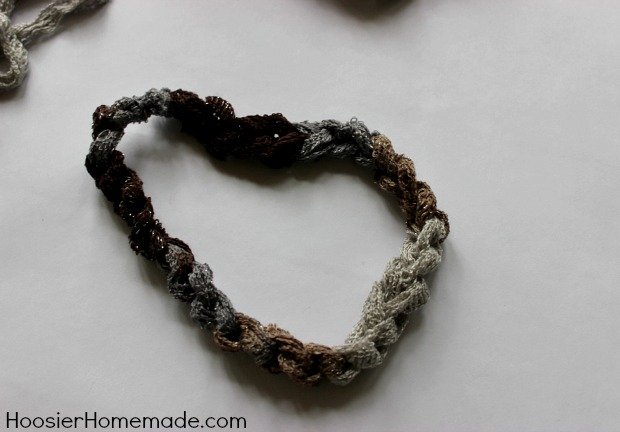 And now you have your bracelet all done.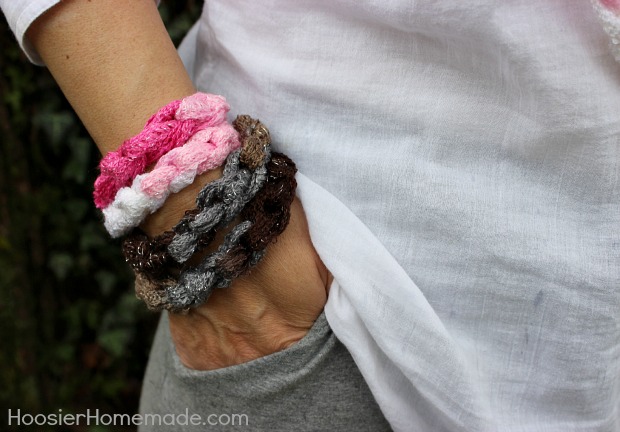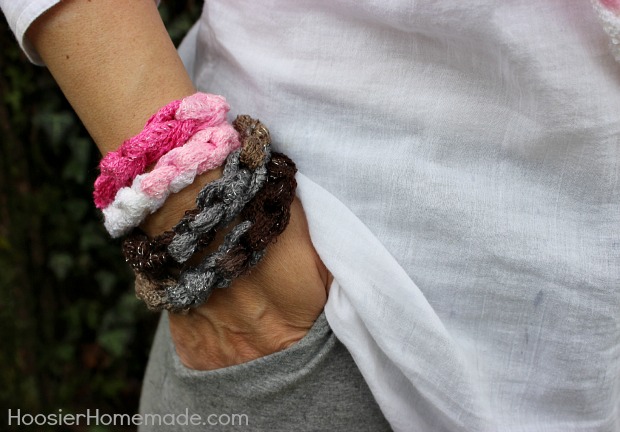 Pretty cool huh? I made the bracelets in about 2-3 minutes and the necklace took me about 15 minutes.
Now…if you are anything like me, you are a visual person, so here is the video from Red Heart on How to Finger Chain
Visit Red Heart for more great ideas, patterns and how to videos.