Welcome to the 100 Days of Homemade Holiday Inspiration 2018! Thank you for all of your kind words and excitement about the series! This is our 6th year and I am just as excited as you are!
100 Days of Homemade Holiday Inspiration starts today with these Cream Cheese Mints for Christmas! Each day we will be inspiring you with recipes, decorating ideas, crafts, homemade gift ideas and much more!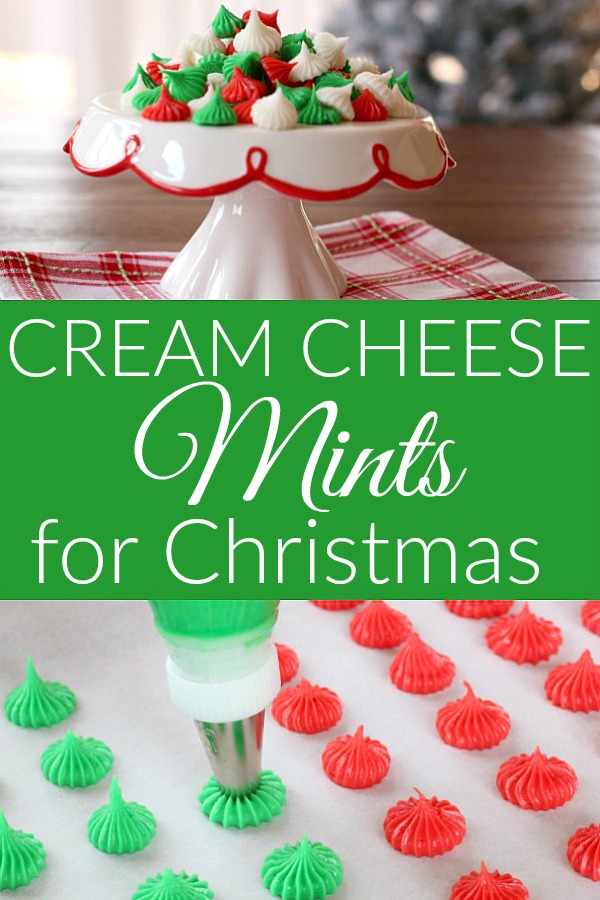 Making Cream Cheese Mints has been on my list for several years, with all the other Christmas baking to be done, I just never got around to it.
But I will definitely be adding them to my dessert table this holiday season! They are super easy, taste delicious and turned out really cute in these little bite size stars.
Once the basic Cream Cheese Mint Recipe is made, there are endless ways to shape them. You can even use mint molds. This time though, I chose to make them into stars using a piping bag and decorator tip #199.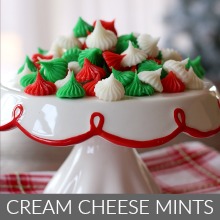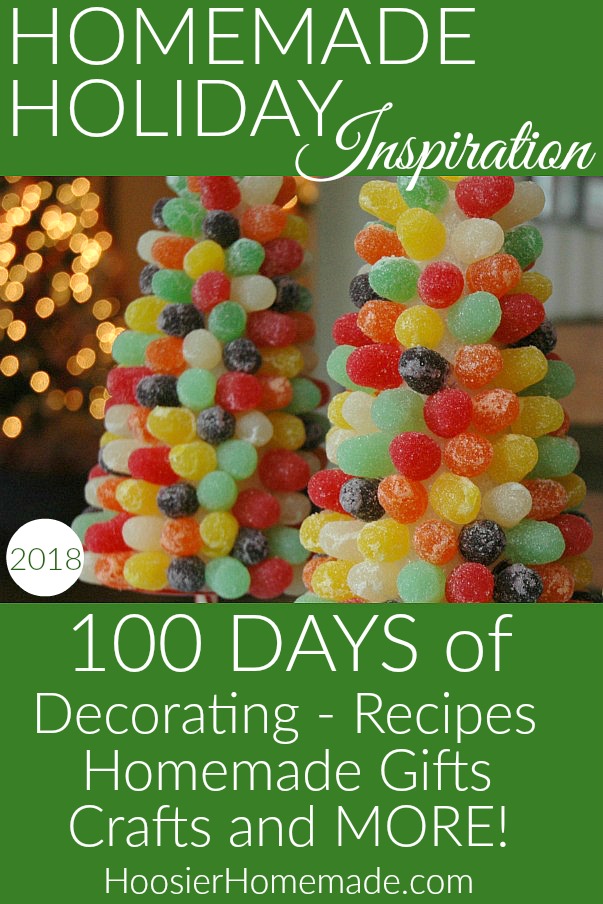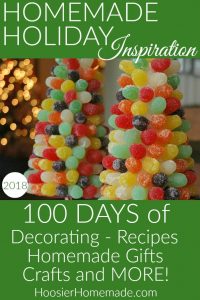 Please join us every day as we spread the Holiday spirit!
Sign up to receive a daily email full of Holiday Inspiration, beginning September 10, 2018
Click on the photos below to see more inspiration from the previous years