It's time to get into the kitchen and get baking. This Cookie Decorating Party is sure to inspire you, complete with a mini decorating kit party favor and free printables too!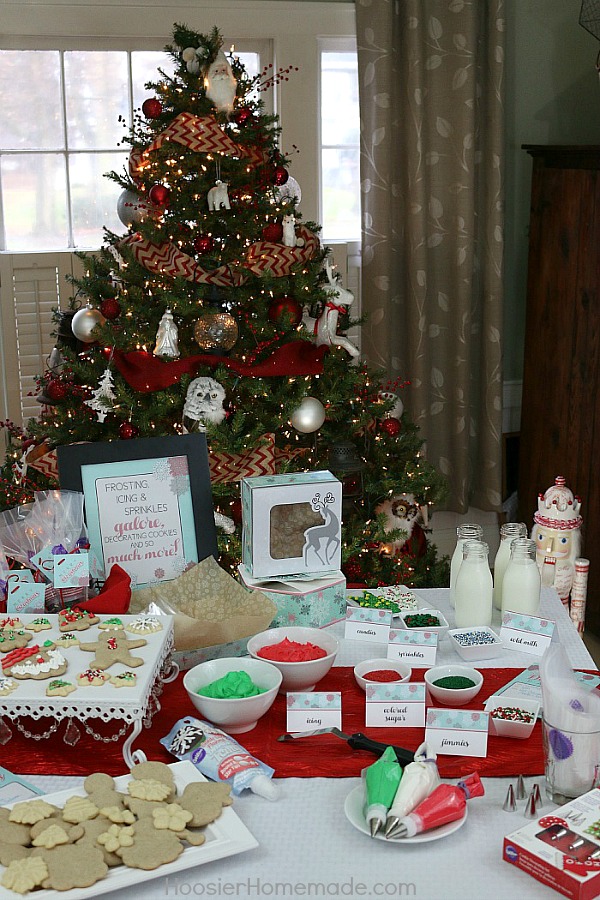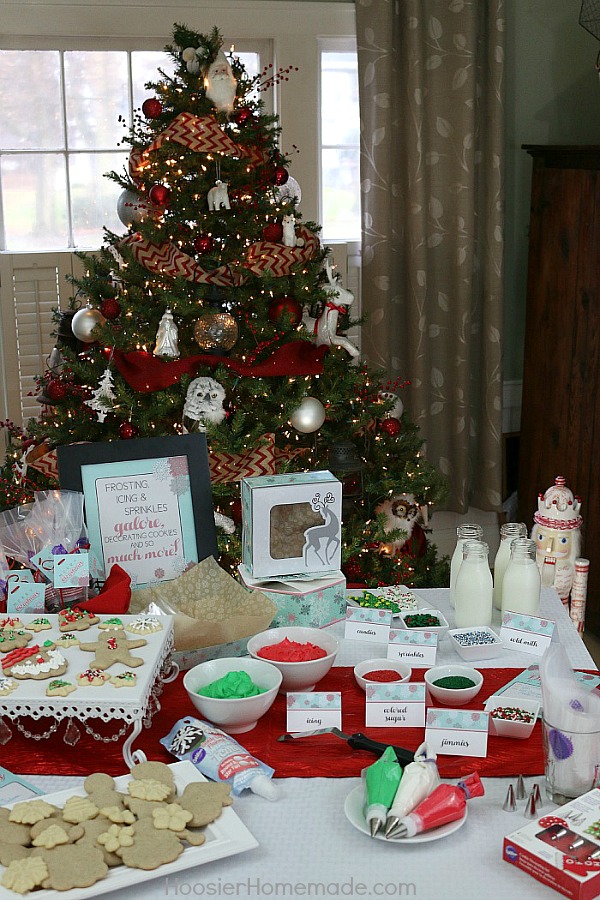 We all have so many fond memories of cookie baking during the holidays. As a young girl, I remember my Mom baking for days, then we all spent time together decorating the cookies. And then when my own boys were young (and even now) we all love baking together.
Each family has their favorite Christmas cookies. Our family loves the soft cut out sugar cookies with a hint of cinnamon and nutmeg in them. And this year, we have another cookie to add to our list, the Spritz Cookies, more on those in a bit.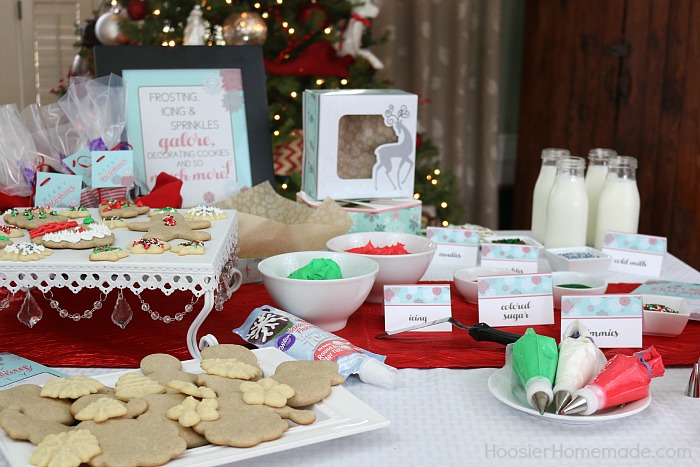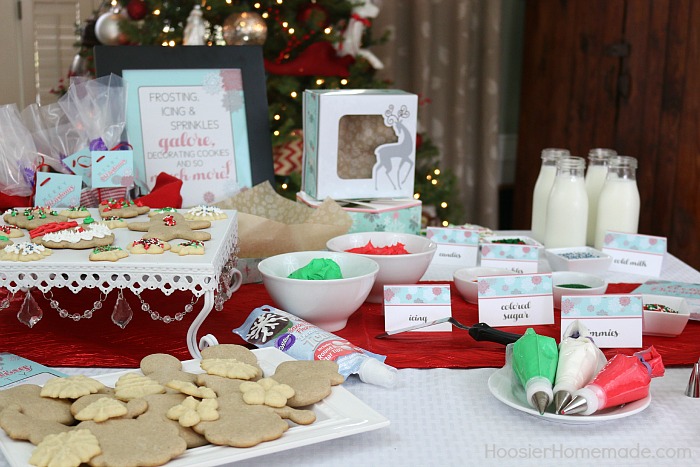 This Cookie Decorating Party is sure to bring a smile to your guests face. There is a lot to share, so let's get started…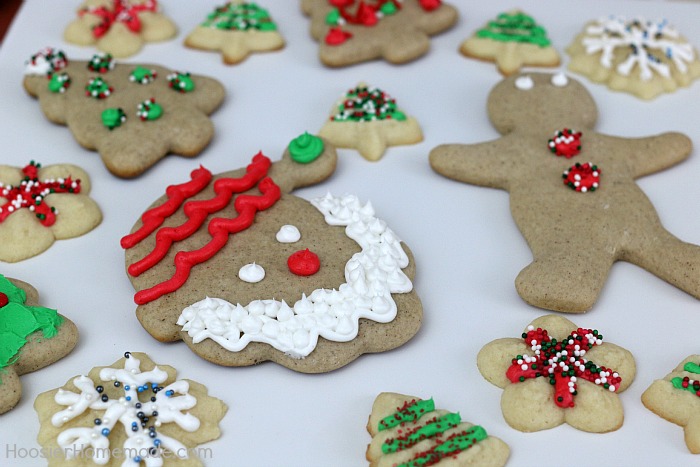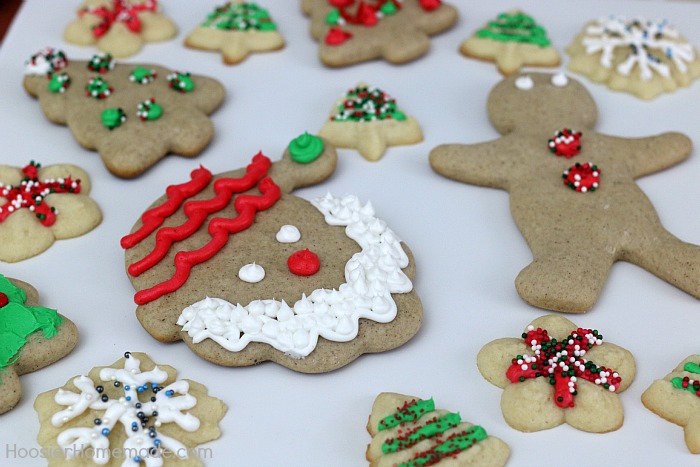 Of course, it wouldn't be a cookie decorating party without cookies. The soft sugar cookies are as fun to decorate as they are to eat, and the Classic Spritz Cookies are really easy.
Having a good consistency to your icing is important, we used the Wilton decorator icing. We even tried our hand with their new Treatology Flavor System, we combined Sweet Meyer Lemon and Warm Cinnamon Graham, and oh man was it good. I wish there was a for you to smell the frosting. I guess you will just need to try for yourself.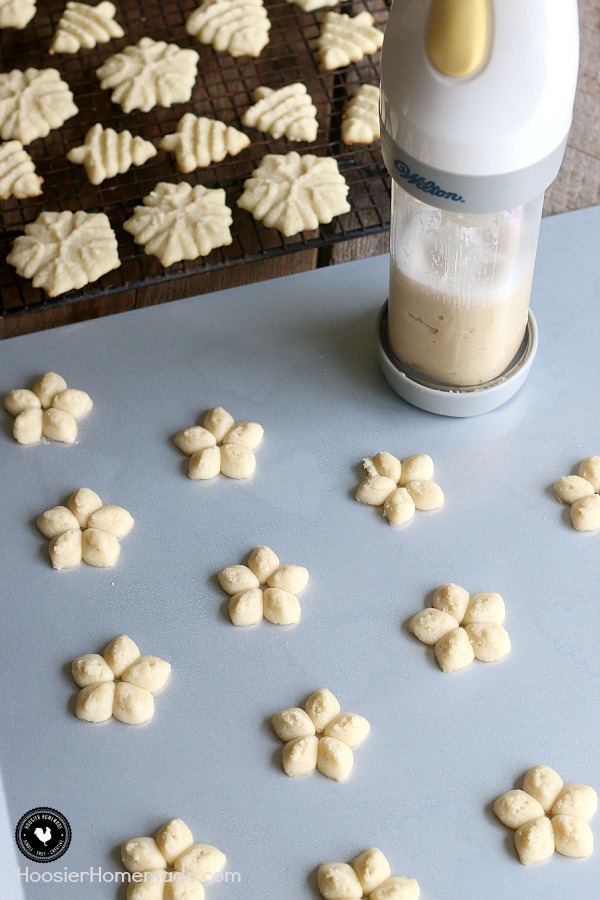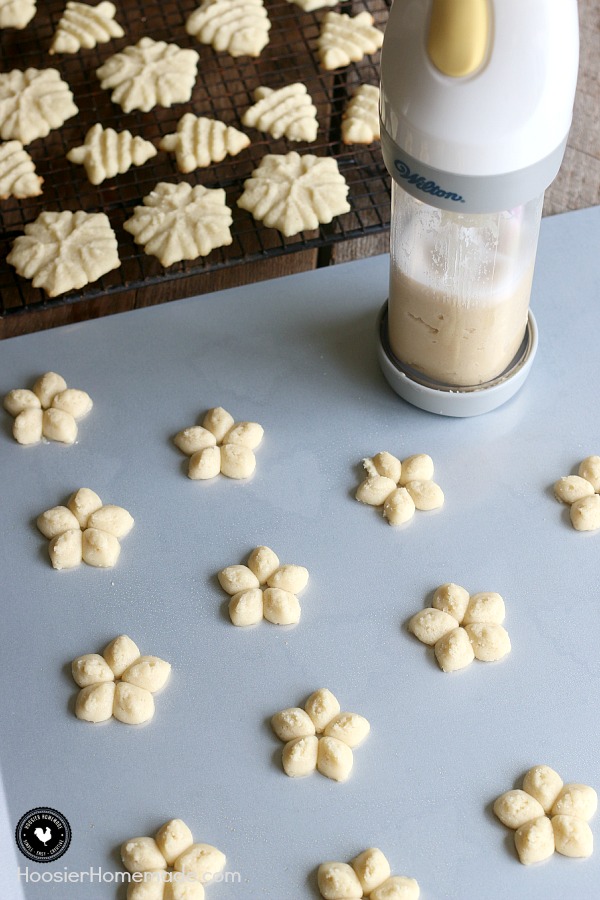 The Wilton Cookie Master Plus makes quick work of the Spritz Cookies. The dough is made with simple ingredients – flour, baking powder, butter, sugar, egg, milk and vanilla. You can find the recipe on the Wilton site. The cookie press is cordless, battery operated, which is really nice, and it comes with 12 metal disks and 4 accent tips.
My all time favorite cookie sheets are the air insulated, they just seem to create better results.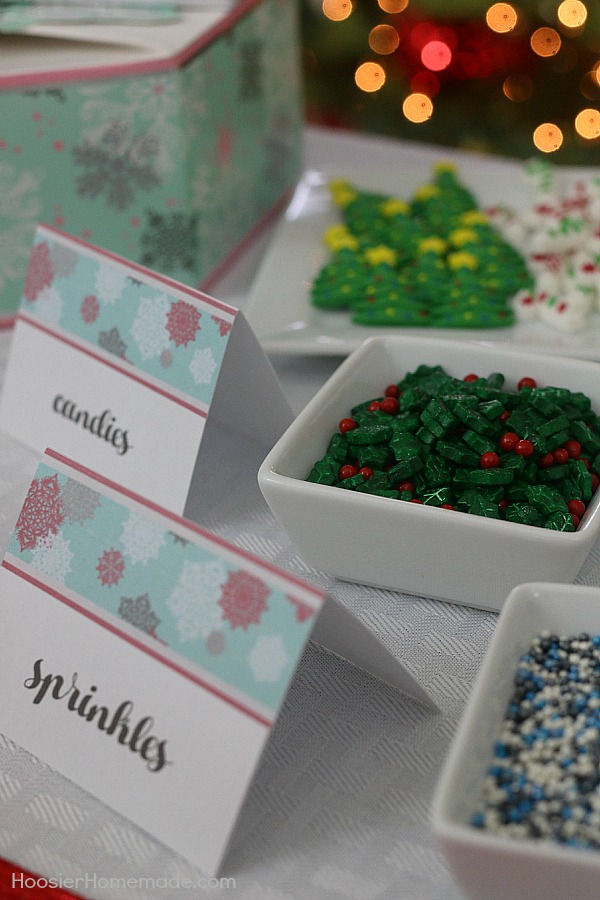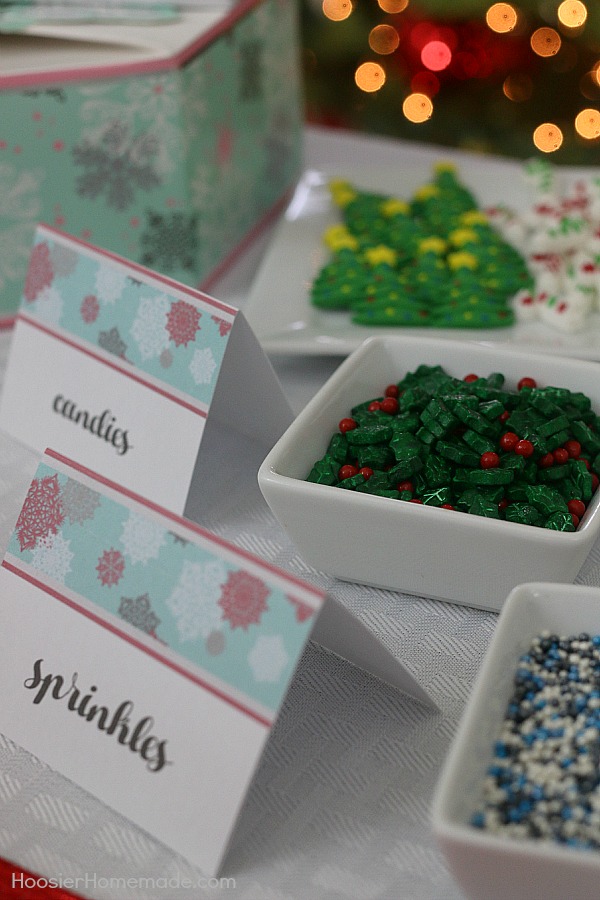 Now it's time to get the cookie decorating party ready. The party printables are just adorable. Did you notice? They match the Wilton cookie boxes, how fun is that?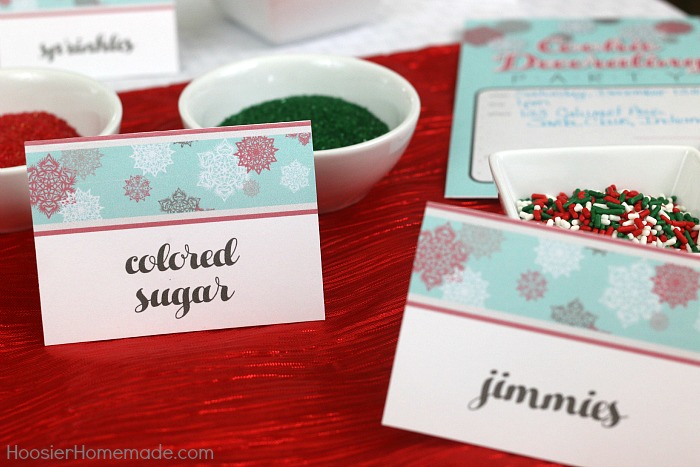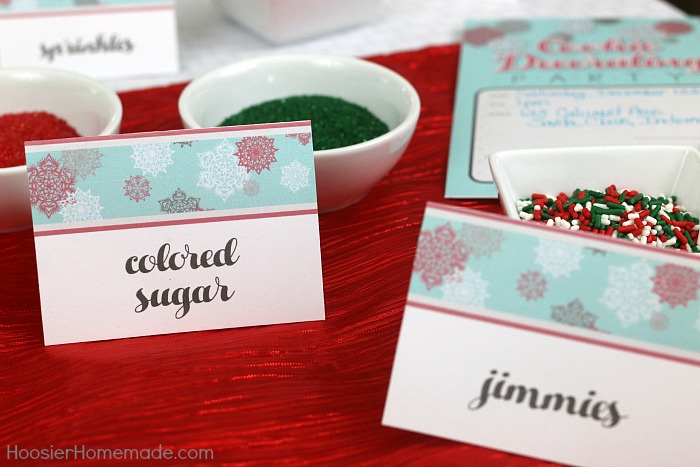 Colored sugar and jimmies are a must. We used red and green sugar, of course you can use whatever you like. And the Christmas sprinkles can be found in a wide variety of designs and colors.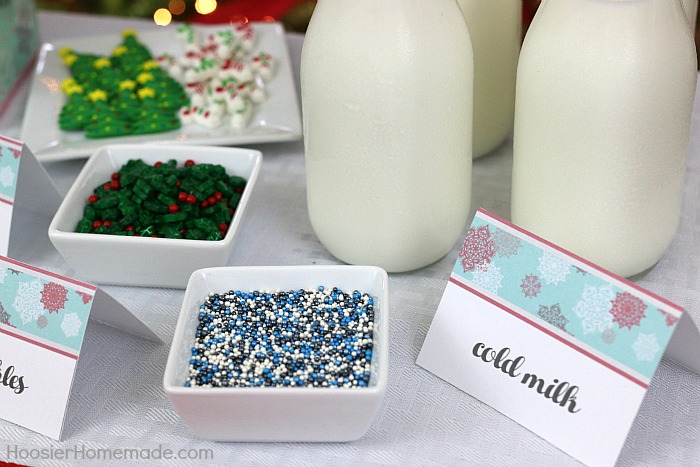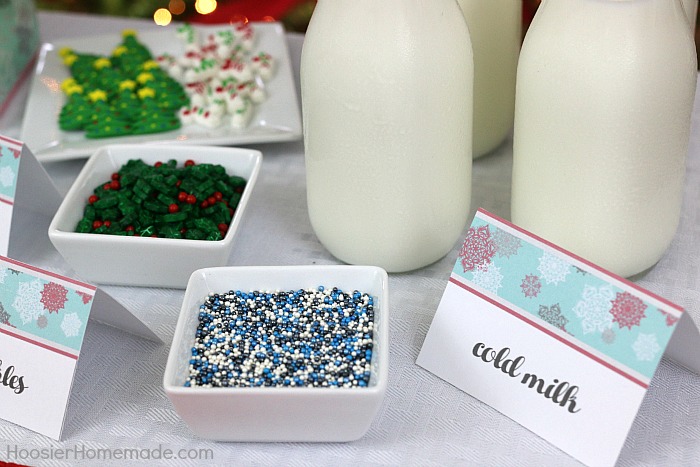 One of my new favorites are the blue and silver nonpareils sprinkles. They are perfect to use all Winter long. And don't forget the milk.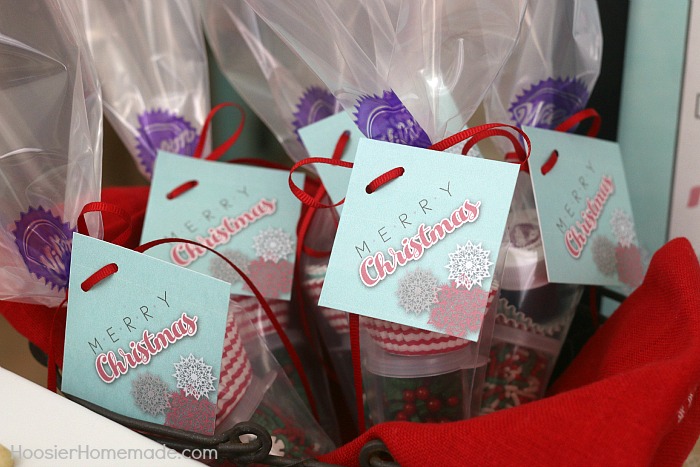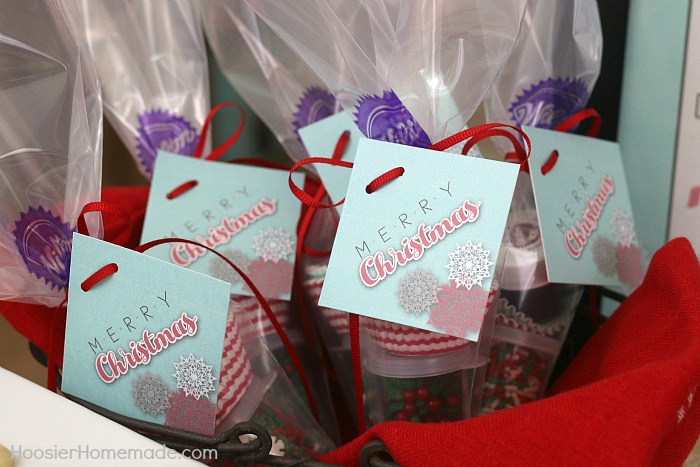 It wouldn't be a party without party favors to take home.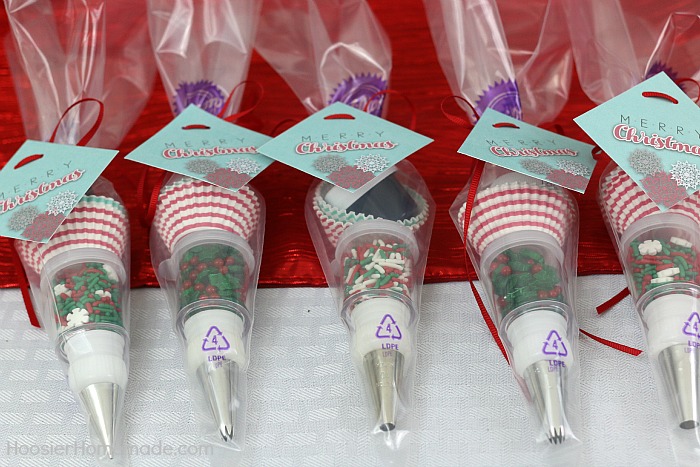 I think these would also make a fun gift for the bakers in your life.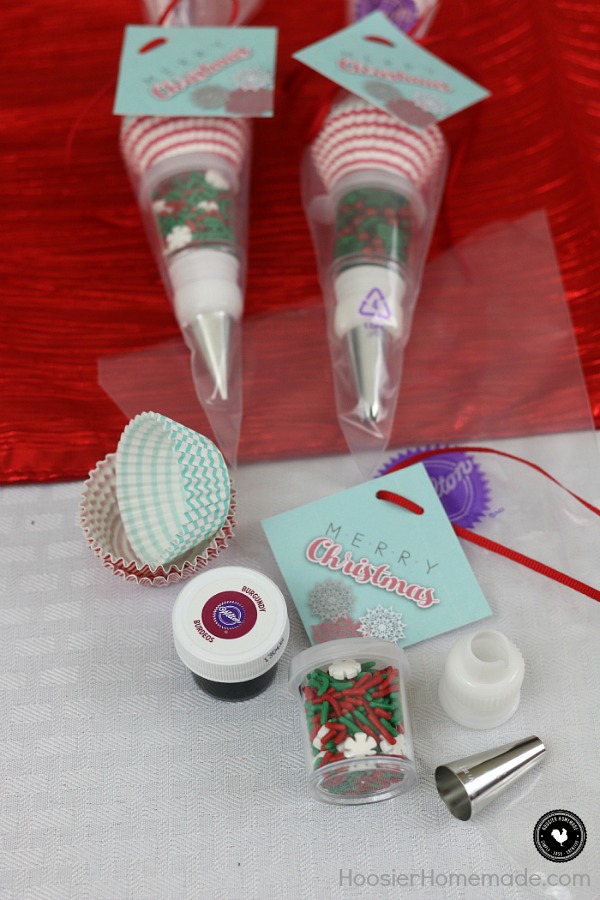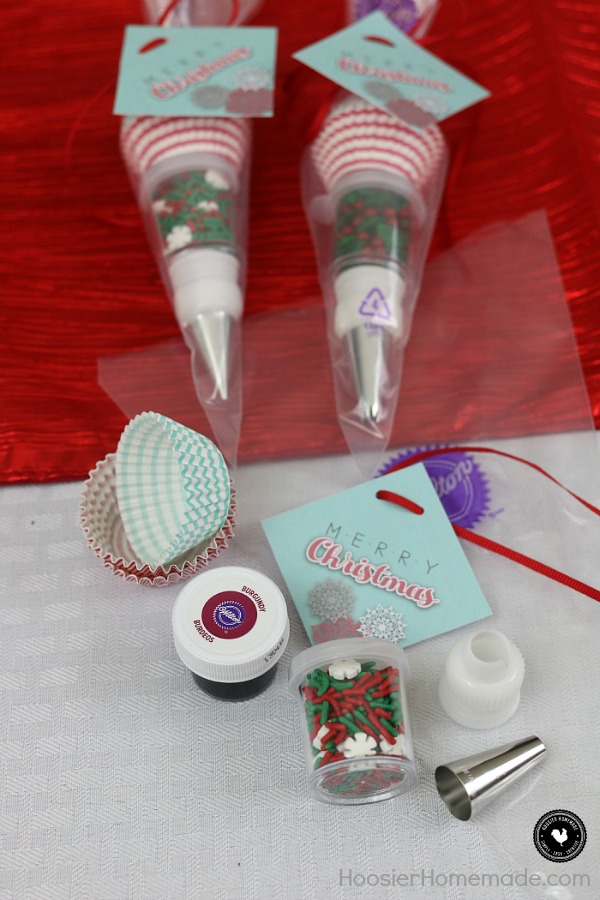 Here is what we used for our Mini Decorating Kit:
Everything fits nicely inside the decorator bag, then tied with a ribbon and the printable tag added.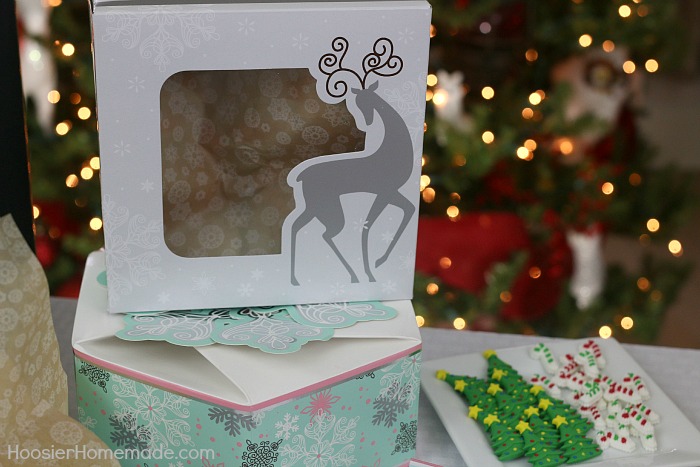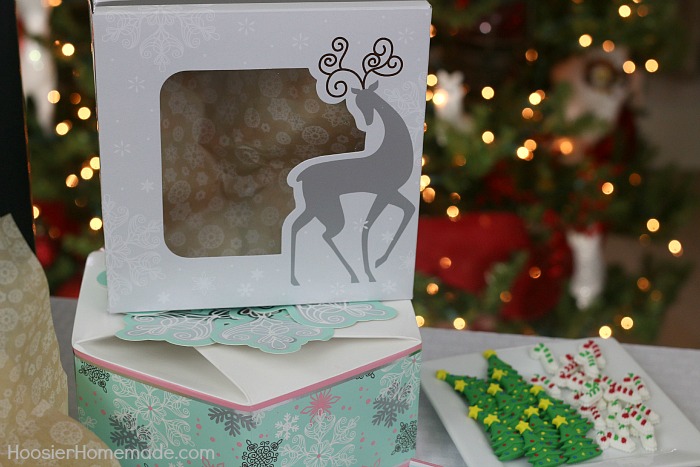 Be sure to have some cookie boxes ready for your guests to take their cookies homes.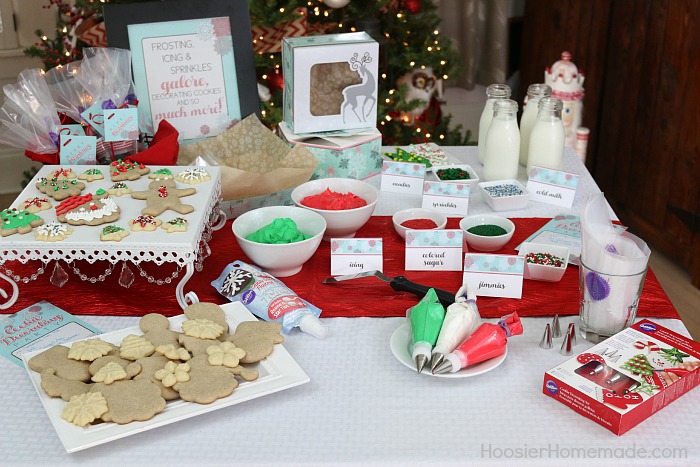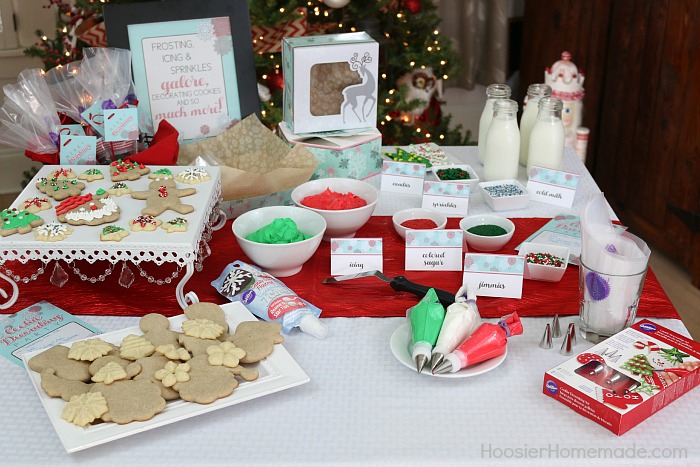 Now it's time to gather your friends and family, and have an afternoon of cookie decorating fun!
The printables come with an invitation, tags for the party favors and table decorations including the adorable sign – "Frosting, Icing & Sprinkles galore, decorating cookies and much more!" and the tented cards that have the ingredients (and there is a blank set).