Container Garden for Fall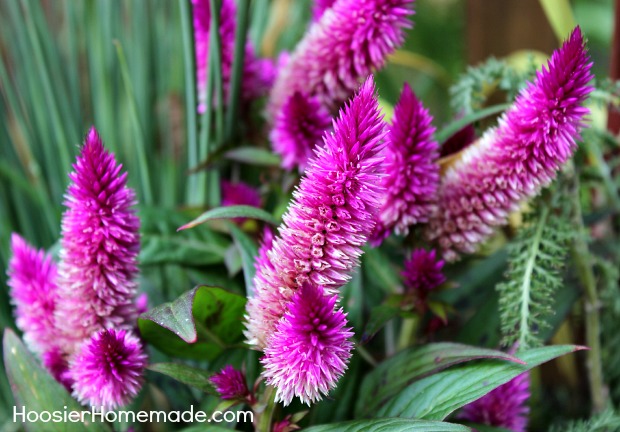 Often times when the weather grows cooler we forget about our gardens and flowering plants. But did you know there are plenty of plants that are hardy during the cooler weather?
As you well know we love decorating the front of our home, especially for Fall. Whether we add a wagon full of pumpkins, spruce up the window boxes or create a container full of Fall plants, we love it all!
The Summer Planter has been transformed into this Container Garden for Fall.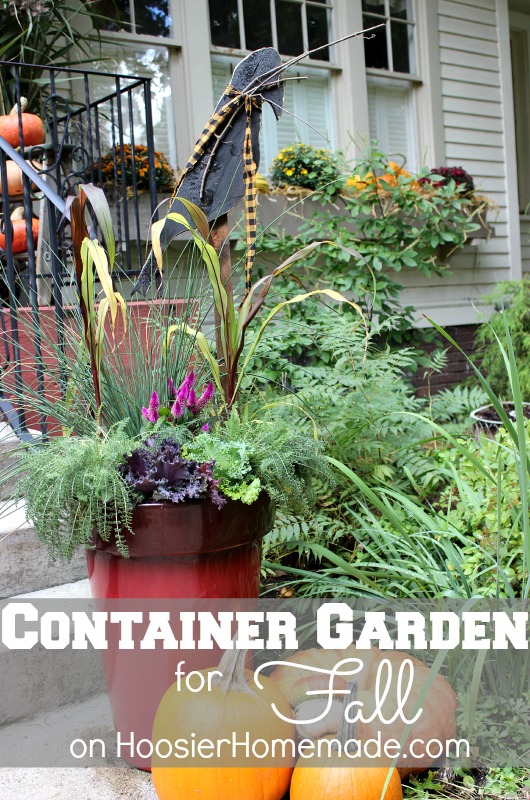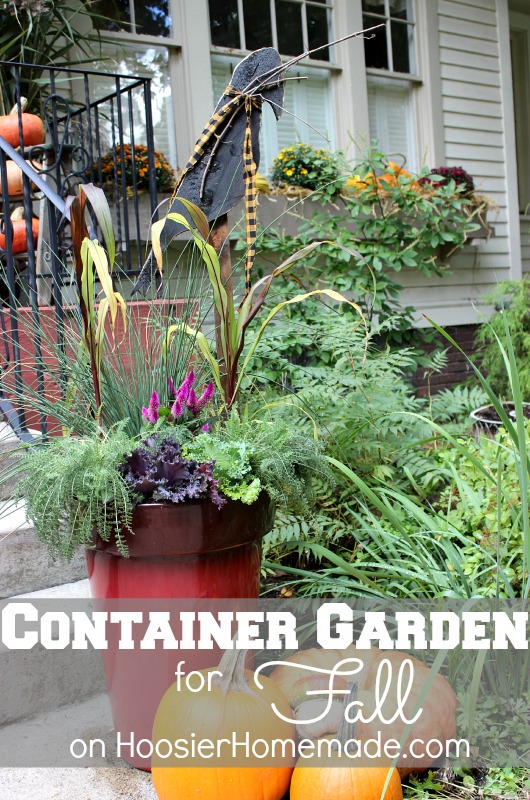 To add a little more color to our Fall Outdoor Decorating, we used the container that we had planted with Summer flowers and added new hardy plants for Fall.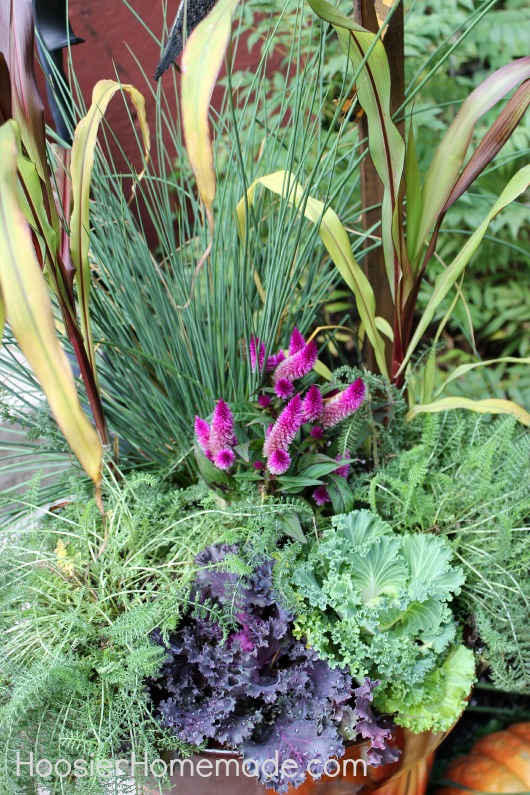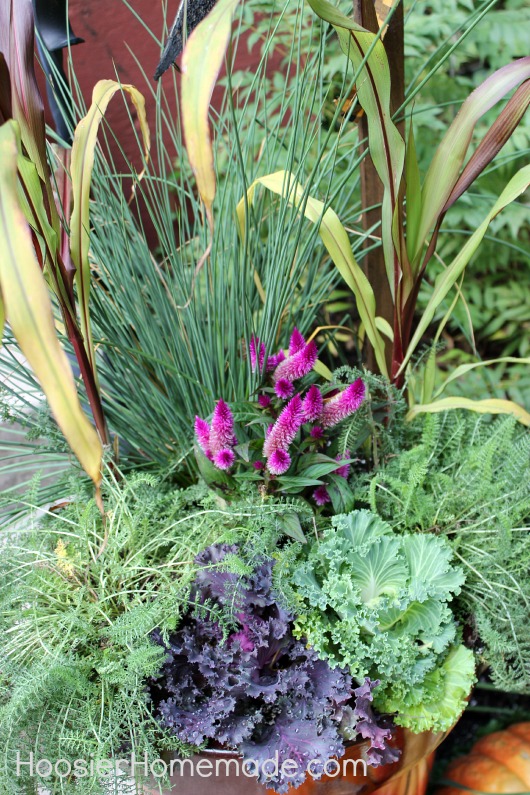 We left the tall Juncus spike in the container from the Summer planting to add texture and color. Then added in the other hardy plants around it.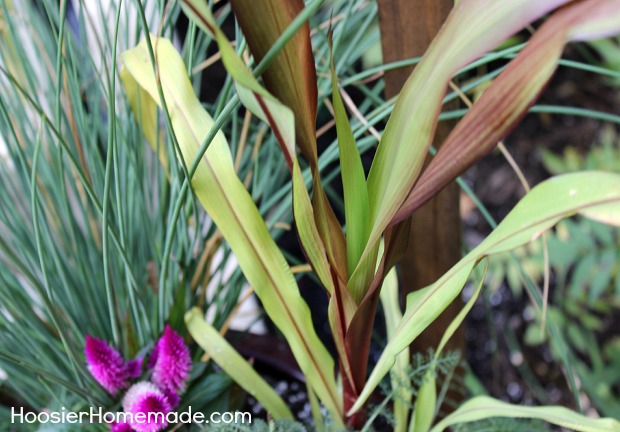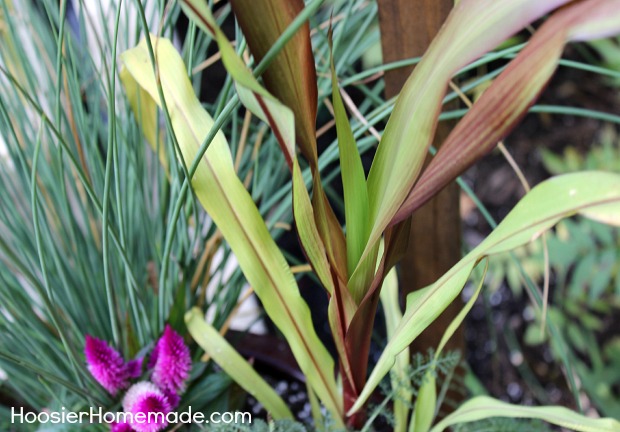 To add more height and texture, we added Purple Majesty Millet. It looks a little like a corn plant.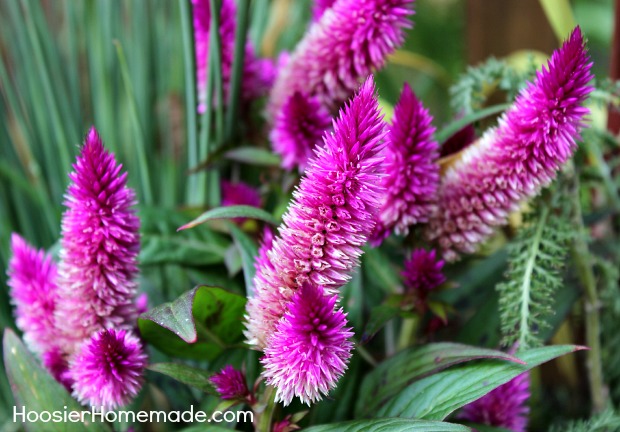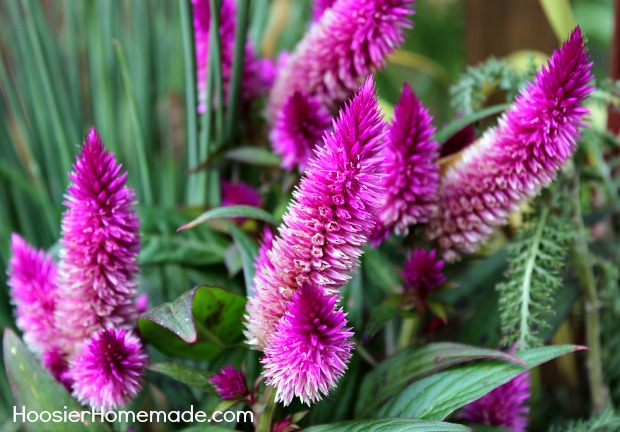 Then in the middle, the Celosia was added for a pop of color. I love the texture it adds too!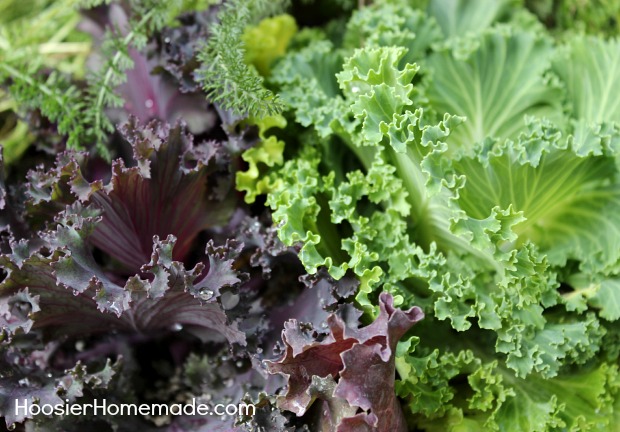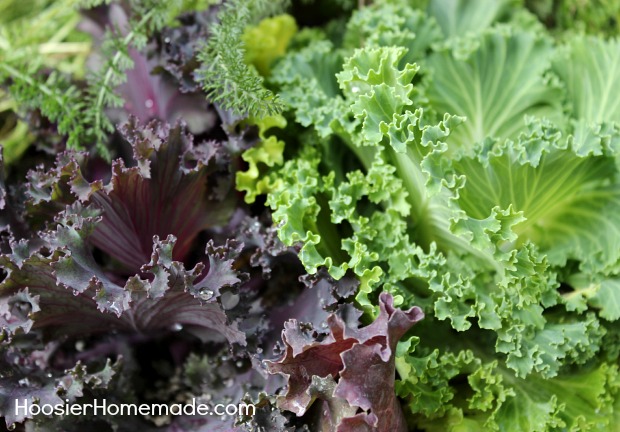 And in front Flowering Kale, one in red and the other green. I love their ruffled leaves!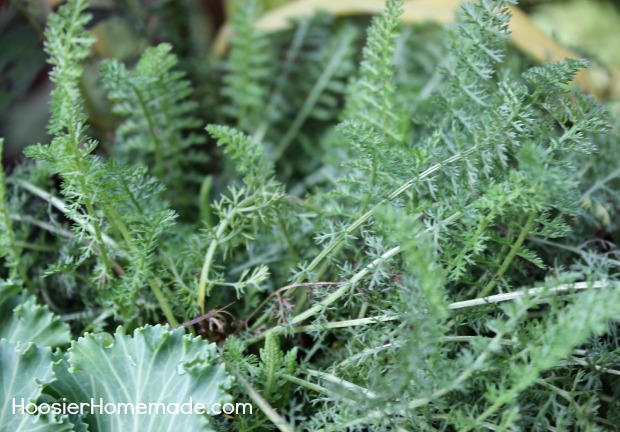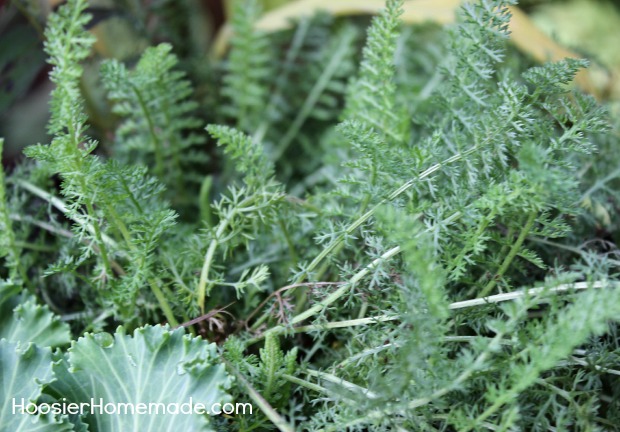 On either side we added Yarrow. We bought this mostly for the texture, but it is a perennial that we can plant in the flower bed later and enjoy blooms next year.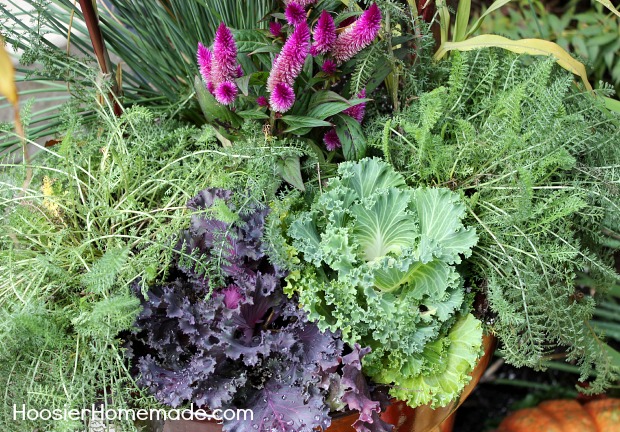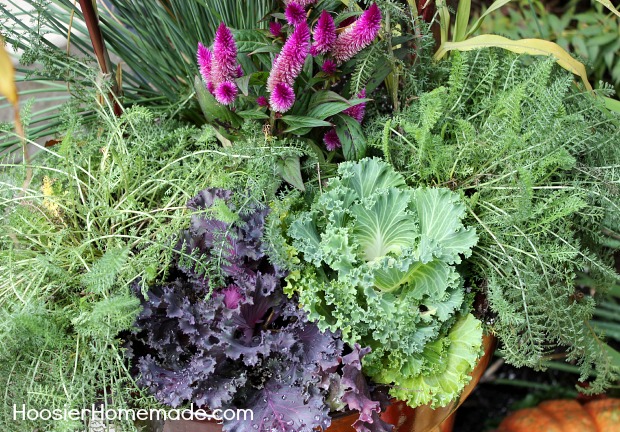 In just minutes, we transformed the Summer planter into a Container Garden for Fall!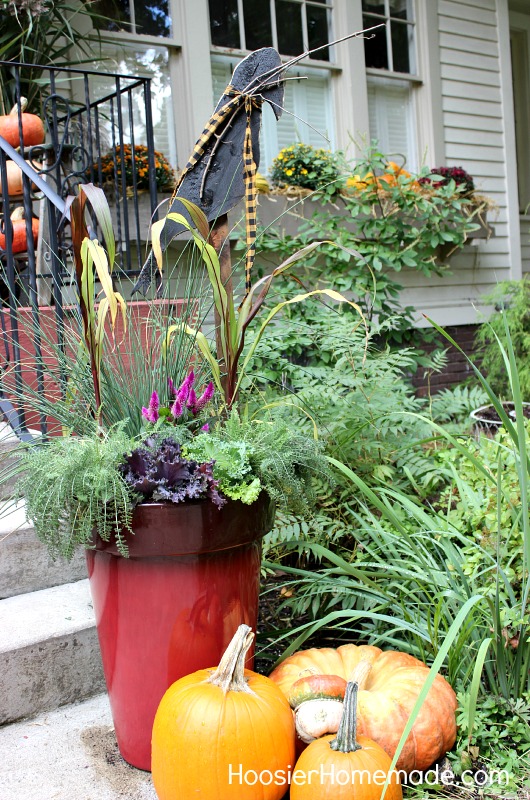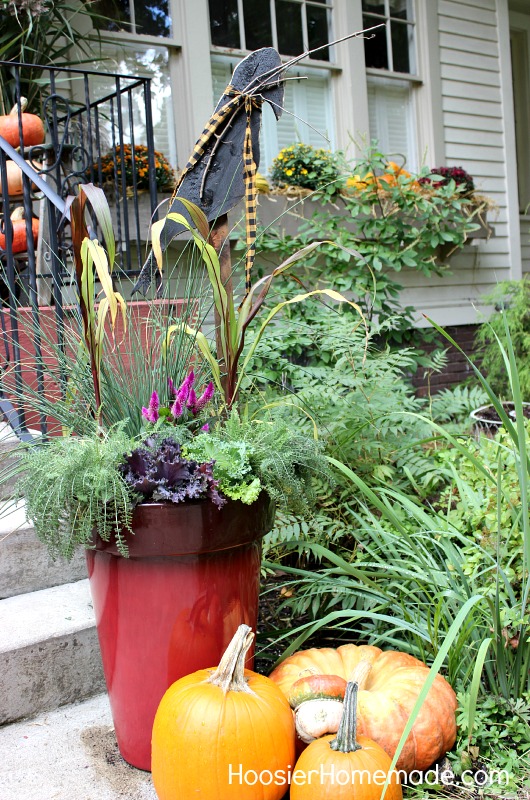 In case you are wondering, the crow is wooden. We bought it at a local store.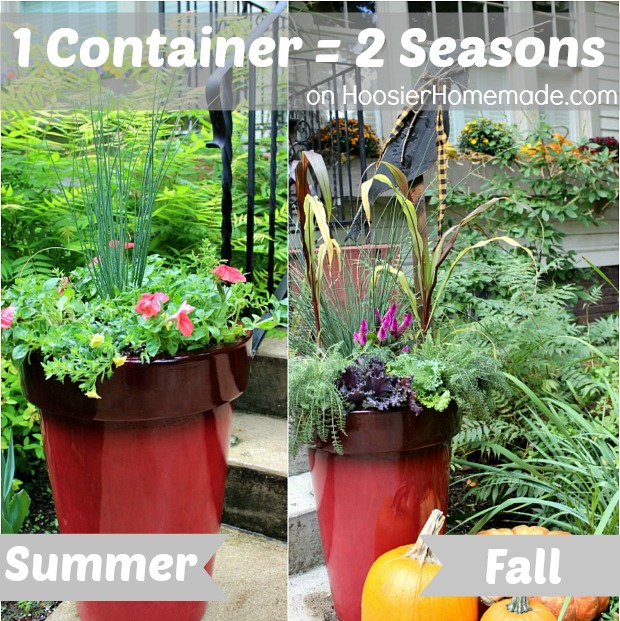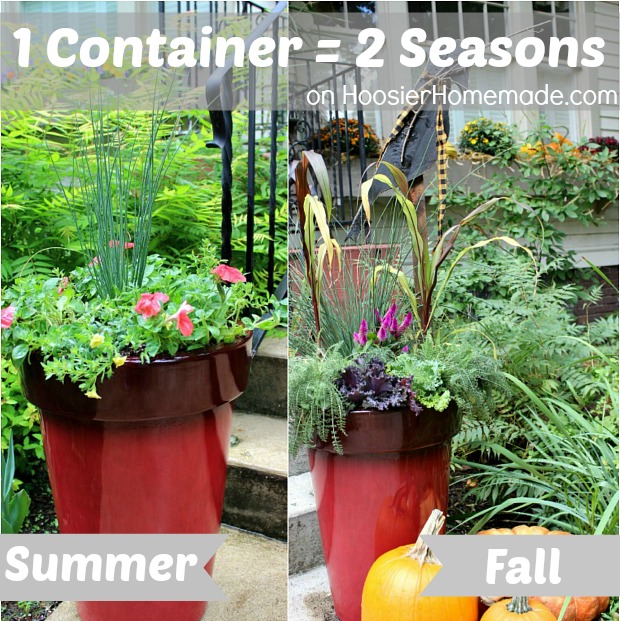 Check out the rest of our Outdoor Decorating for Fall…