Christmas Reindeer Cupcakes: Homemade Holiday Inspiration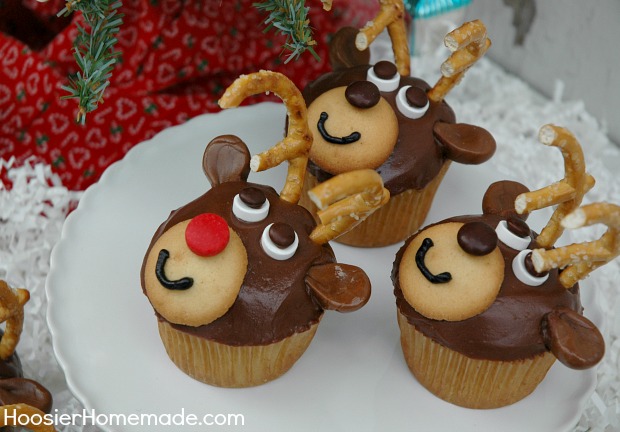 Dasher…Dancer…Prancer…Vixen…Comet…Cupid…Donner…Blitzen and of course Rudolph are ready to help Santa deliver presents! These Christmas Reindeer Cupcakes are super cute and easy enough for the kids to help with too!
100 Days of Homemade Holiday Inspiration continues with Day 10! Each day we are inspiring you with  recipes, decorating ideas, crafts, homemade gift ideas and much more!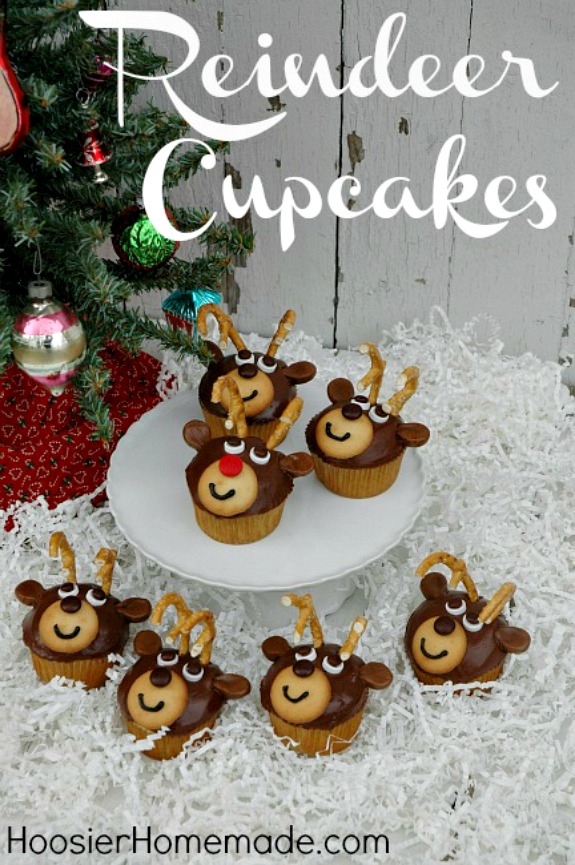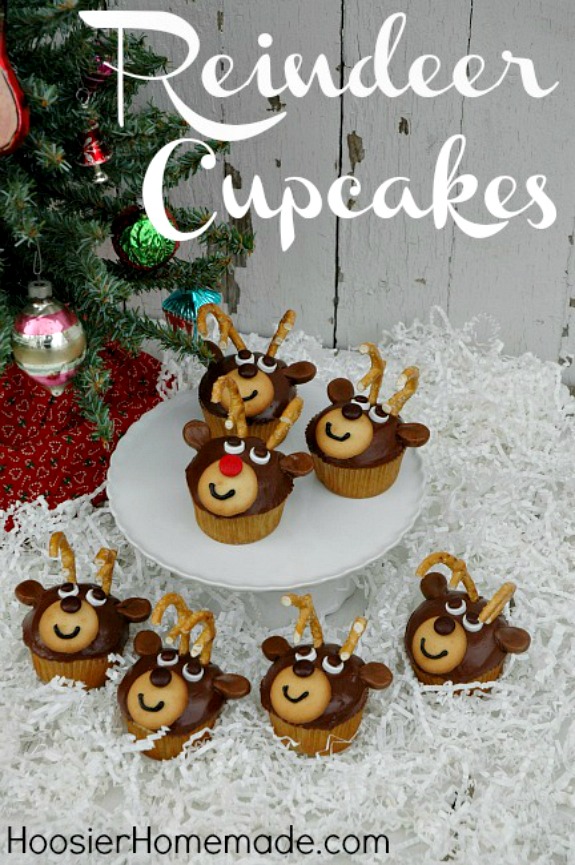 I love using common ingredients when I'm decorating cupcakes, and these Reindeer Cupcakes are no exception. Candies like M&M's, Tootsie Rolls, Smarties, Spree, Cookies and Pretzels, the cupcakes come to life. You could also host a cupcake decorating party and have all the ingredients ready and let the kids decorate their favorite Reindeer. You can find more Christmas Cupcakes here! 
Find the complete instructions by clicking the link below…