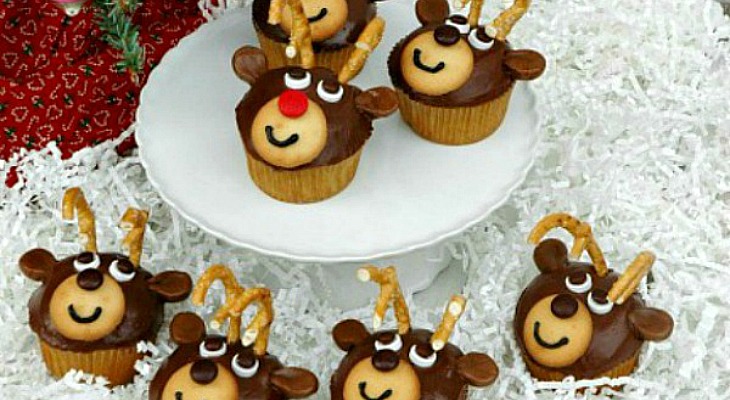 These Reindeer Cupcakes are as fun to make as they are to eat! The kids will love to help you decorate them!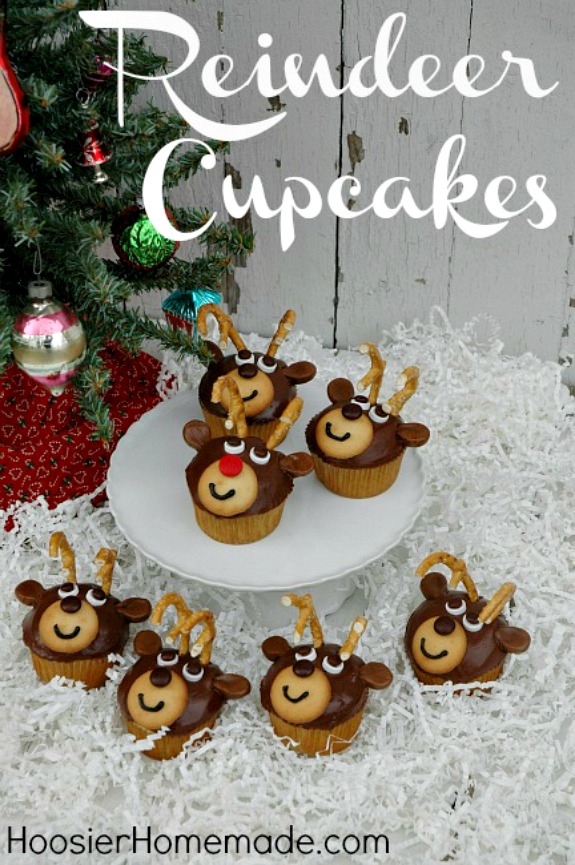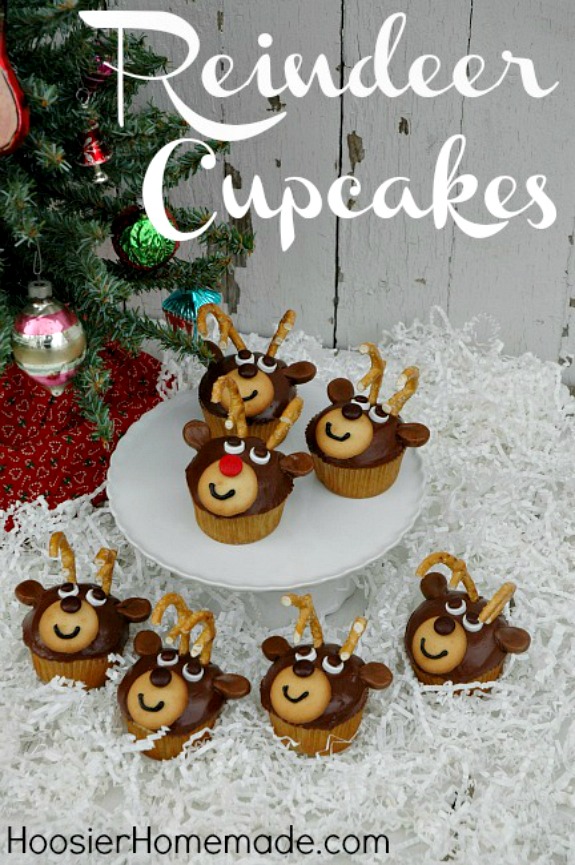 Dasher…Dancer…Prancer…Vixen…Comet…Cupid…Donner…Blitzen and of course Rudolph are ready to help Santa deliver presents!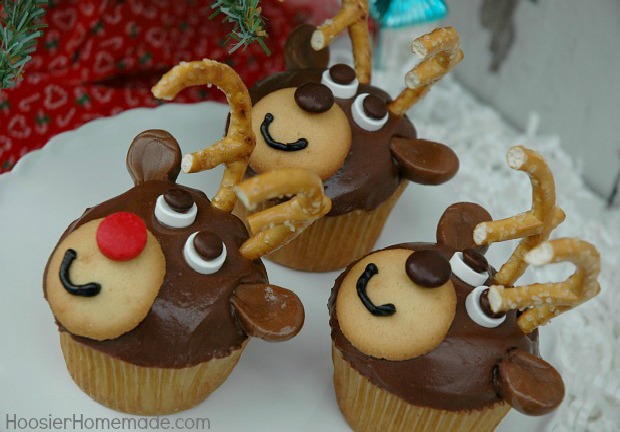 We have a lot to cover so let's gather our supplies…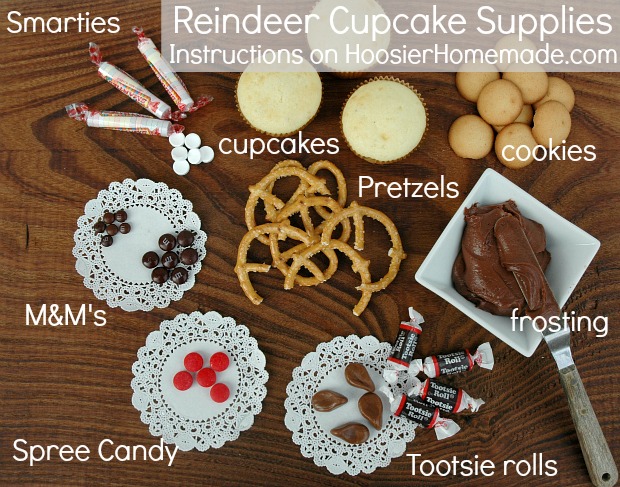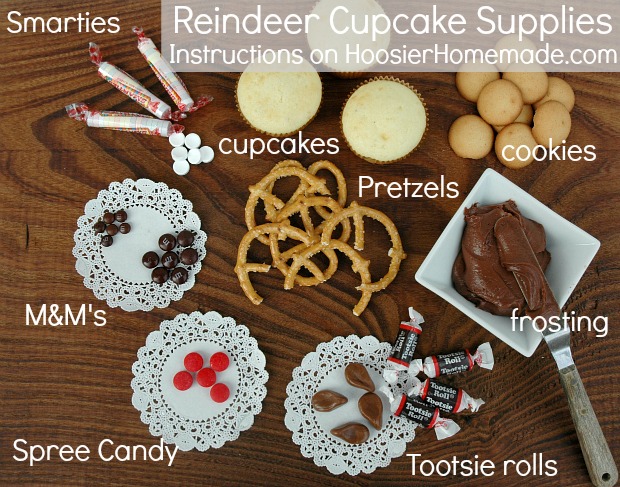 Reindeer Cupcake Supplies
Tools
Offset Spatula
Skewer or round lollipop stick
Decorator bag fitted with a #3 tip to pipe on mouth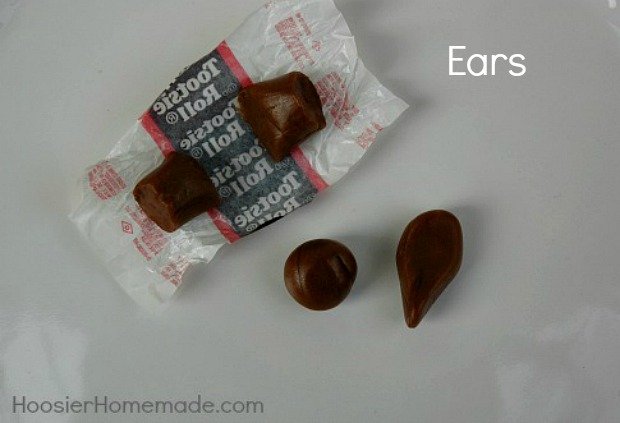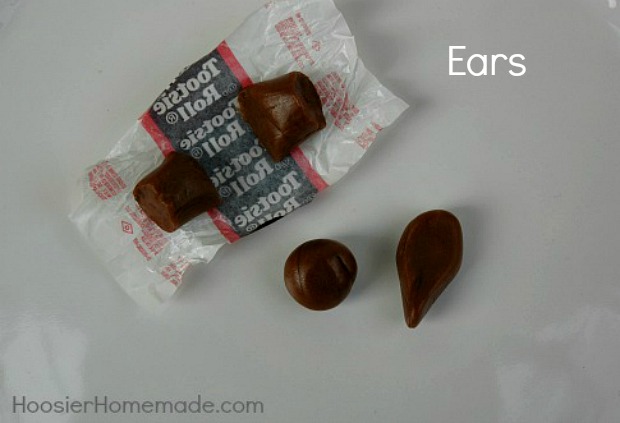 Before you assemble the Reindeer, it's easiest to prepare all the pieces.
Ears – Unwrap Tootsie Rolls and soften in microwave for about 5 seconds, cut in half and gently mold them into ears, pinching one end to make them cupped
Attach a mini M&M onto a white or yellow Smartie with a small amount of frosting
Attach a red Spree candy or M&M onto the top portion of Vanilla Wafer for Rudolph, use a brown M&M for other reindeer using a small amount of frosting
Carefully break pretzels (this was a little tricky, be patient) to form antlers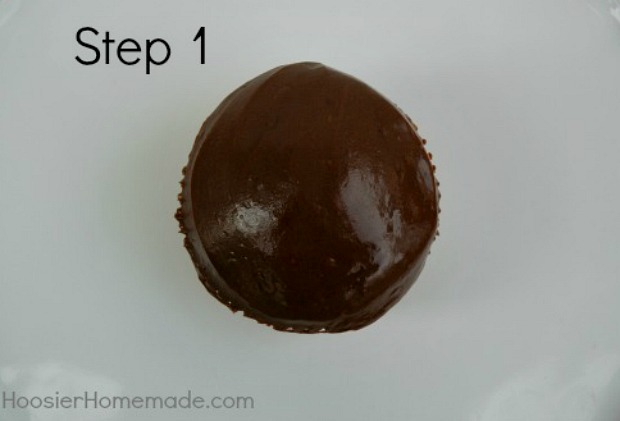 Step 1:
Frost the cupcake with chocolate or brown frosting. Mound the frosting a bit to give it a rounded look. Run an offset spatula under hot water and smooth frosting.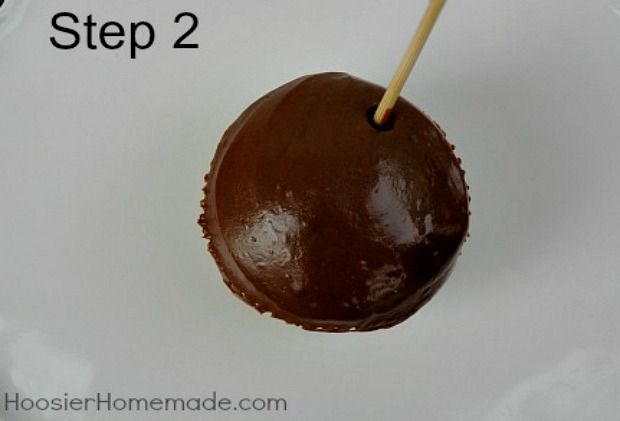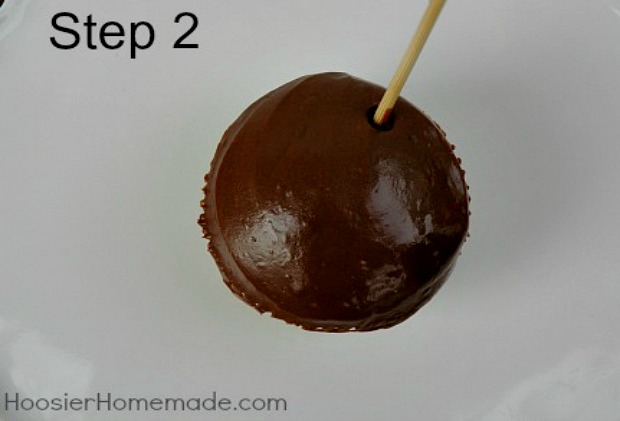 Step 2:
Gently push the skewer into the cupcake to make a hole for each of the antlers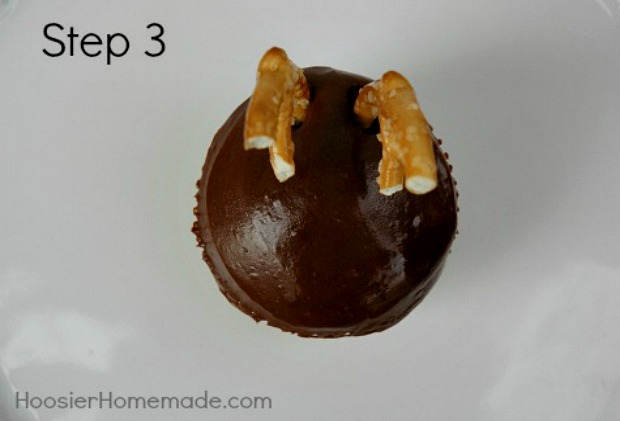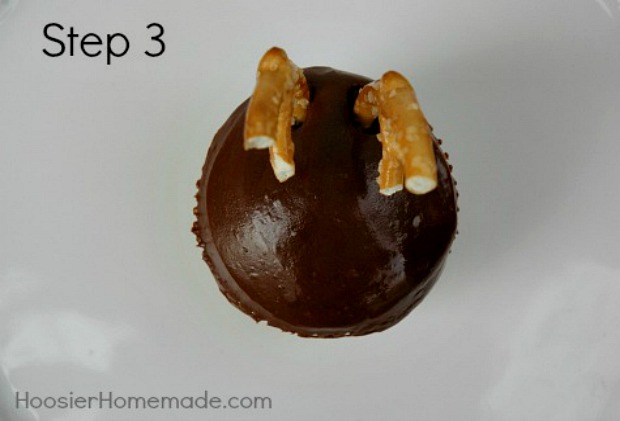 Step 3:
Gently push the antlers into the holes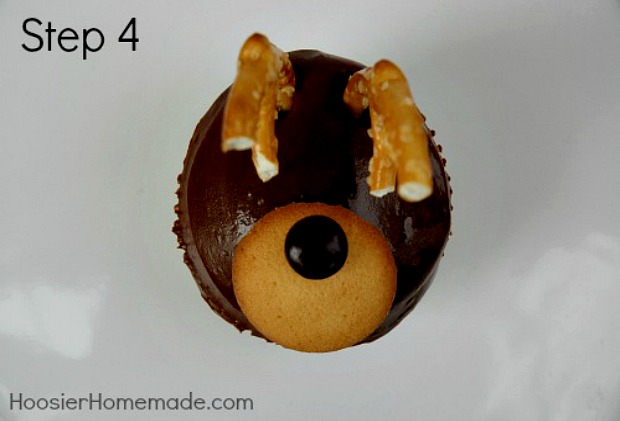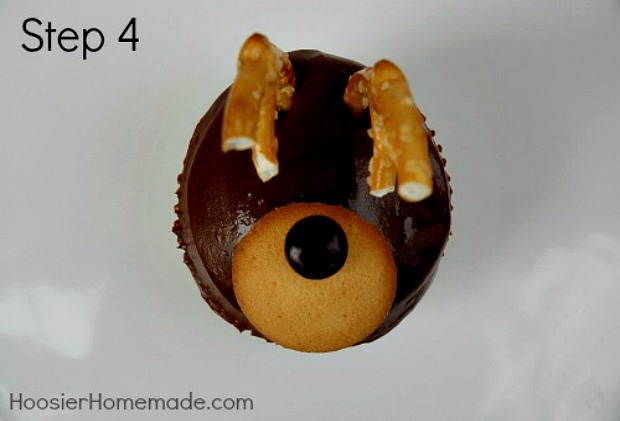 Step 4:
Add the Vanilla Wafer for the nose toward the bottom of the cupcake, then add the M&M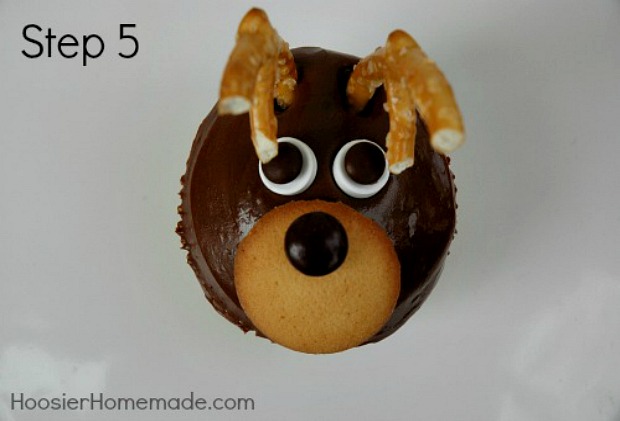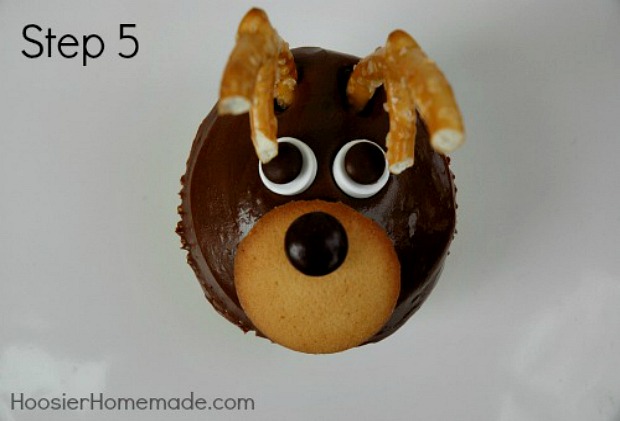 Step 5:
Add the eyes (prepared earlier)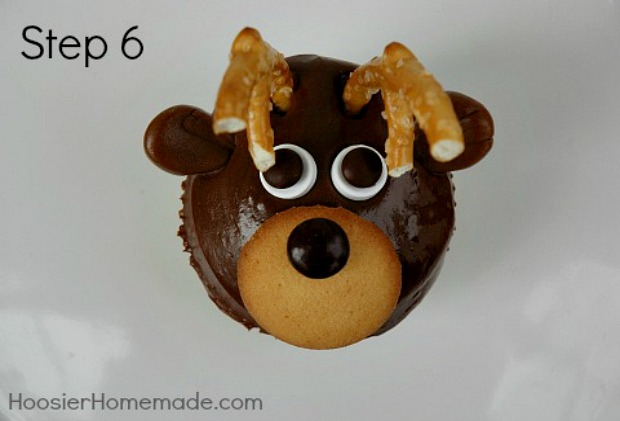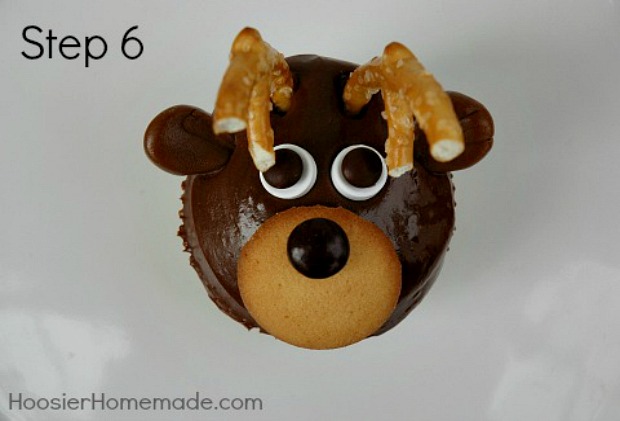 Step 6:
Gently make a hole with the skewer for the ears and push them into the cupcake slightly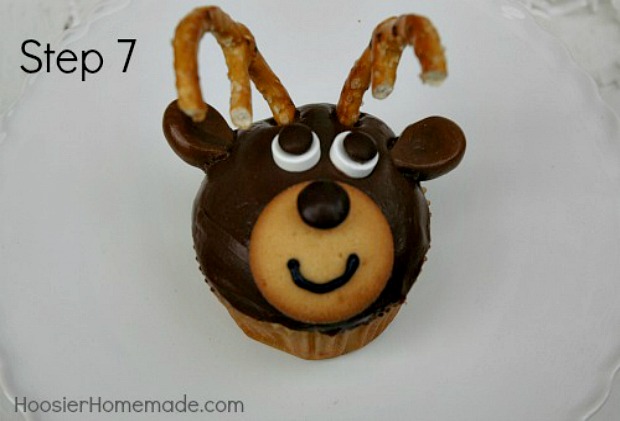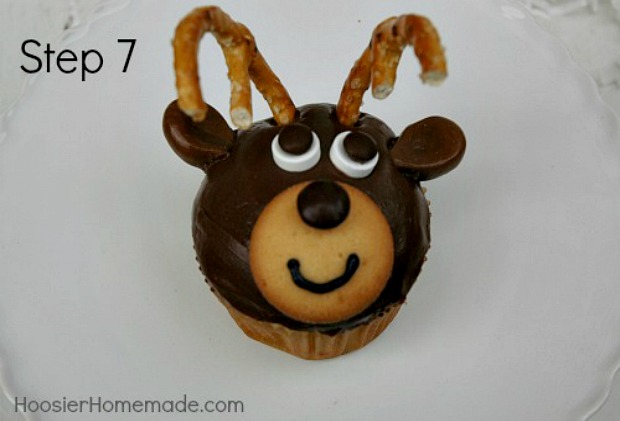 Step 7:
Pipe on the mouth using a #3 round tip and black frosting