Keurig 2.0 Review: Just In Time For The Holidays
Is there a coffee lover in your family? We have one confirmed and one budding coffee fiend in our house so when it comes to gift ideas for the holidays I know that a new coffee cup or brewer is a perfect gift. For the avid coffee lover the NEW Keurig® 2.0 K500 Brewing System is the perfect gift.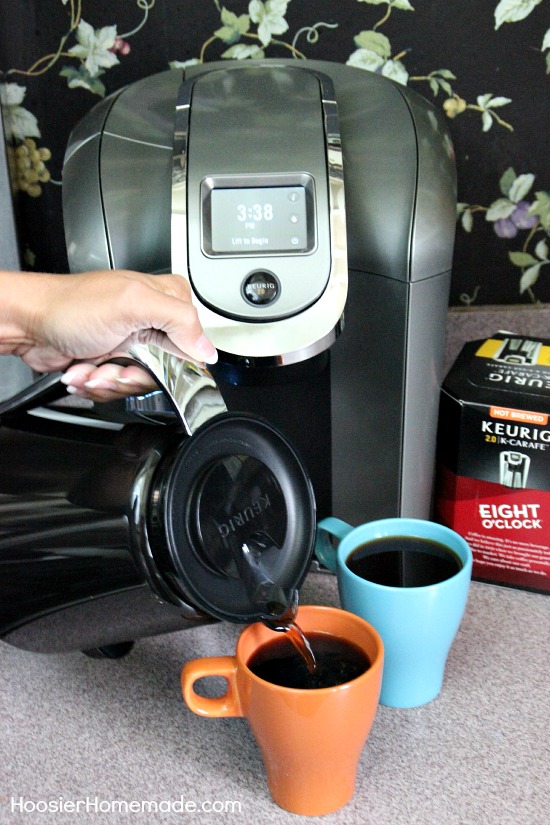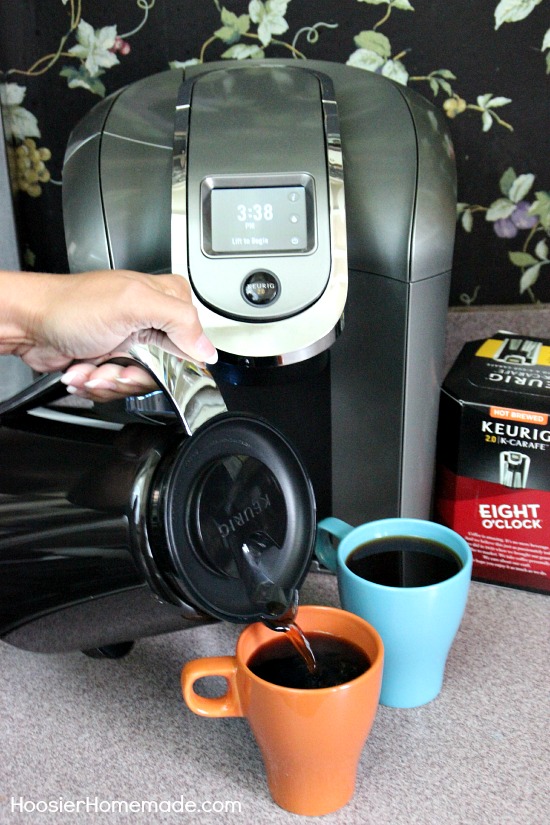 I was given a Keurig® 2.0 K500 from Walmart to try out, well really Doug tried it out since he is the coffee fanatic around here. He's very familiar with the Keurig® brand, I think this will be the 4th Keurig® brewer we have had on our kitchen counter. And since they last so well, we have passed the older models down to our son who is using it to fuel his late night study sessions at college.
When the package with the K500 was delivered it didn't take long for Doug to unpack the system and check it out. The New Keurig® 2.0 K500 is very similar to past models. It operates is the same manner that current Keurig® users are familiar with, but the first thing you will notice once you turn on the power is a touchscreen on the front that controls all the brewing functions.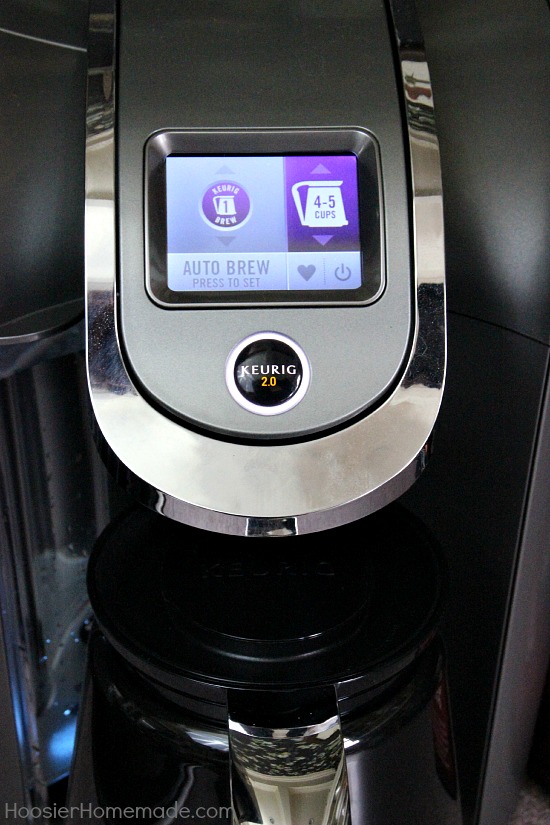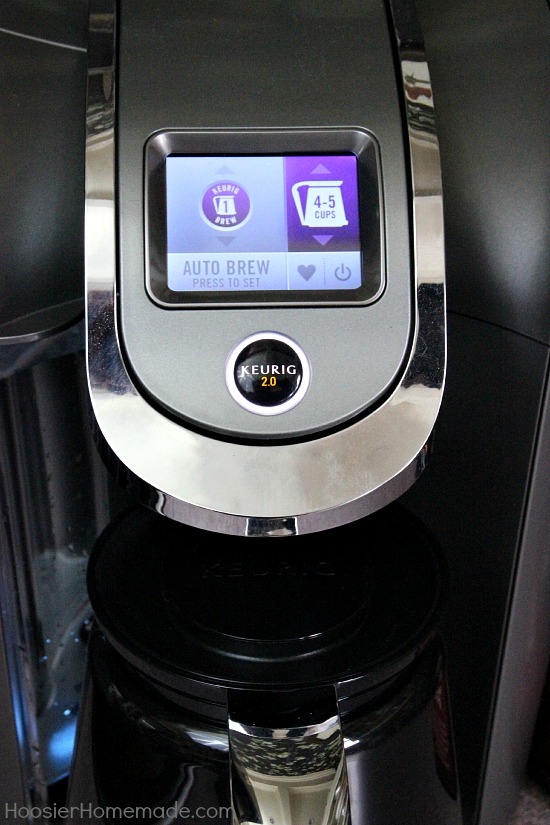 The touchscreen is very easy to understand and use, however I suggest you take 5 minutes and read through the User Guide. It took Doug over a week to find that there was an auto brew mode for the carafe.
Oh yeah, this thing can brew into it's own carafe making up to 5 cups of java at one time. So now you have a choice, brew one perfect cup of coffee at a time or a whole carafe of perfect coffee!
If you have done some online research you will notice there is some controversy around the new K-Cup® or maybe I should change that to the old K-Cup®s. I personally experienced this issue, see the new system requires new K-Cup®s that are printed with a special ink and older cups made prior to February 2014 will not work in the 2.0 system.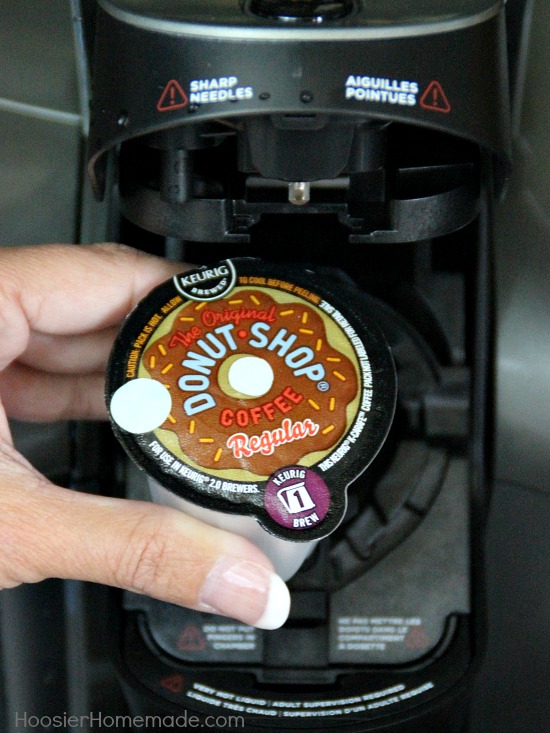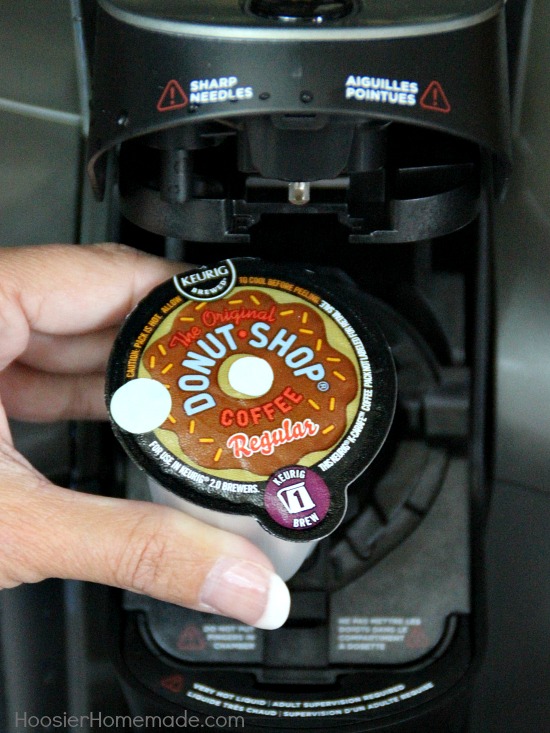 The 2.0 system uses the information printed on the top of each K-Cup® lid to deliver a perfect cup or carafe each time you brew your coffee or tea.
Here's the pros and cons with the Keurig® 2.0 K500 in our opinions.
Pros
Easy Set-up, I don't know how it can get any easier.
We love the touchscreen control panel, it makes it so easy to customize your brewing.
You can save your favorite settings for a perfect brew everytime, cup or carafe.
You are no longer restricted to brewing one cup at a time. Great for when you have guests or have a heavy coffee drinker in the house.
Carafe Auto Brew Setting. This is one thing that I have always wished for from past Keurig systems.
Cons
The carafe that is included with the Keurig® 2.0 K500 System is not insulated. You can purchase an insulated carafe separate from the main system. The insulated carafe will keep your drink hot for an hour or so, based on our experience.
Wish the water reservoir was larger. This may sound odd since it is the largest reservoir yet on a Keurig® brewer but since we make carafe's almost exclusively we have to add water every time. I guess I'm just a little nit-picky on this one.
Some final thoughts, many people have been used to not using K-Cup®s in past Keurig® brewers and so I wanted to make sure that you realize that if you have older K-Cup®s or bulk coffee you have two choices.
Hold on to the older system until you have used up all your old coffee and K-Cup®s.
Contact the Keurig® Customer Care Team with your concerns, they will help ease your concern.
The Keurig® 2.0 K500 System is available at Walmart or Walmart.com for $169.00 until October 31st, after that the price goes up to $189.00. It's a perfect item to put on Lay-a-way for Christmas.