Chocolate Pinecone Treats: Homemade Holiday Inspiration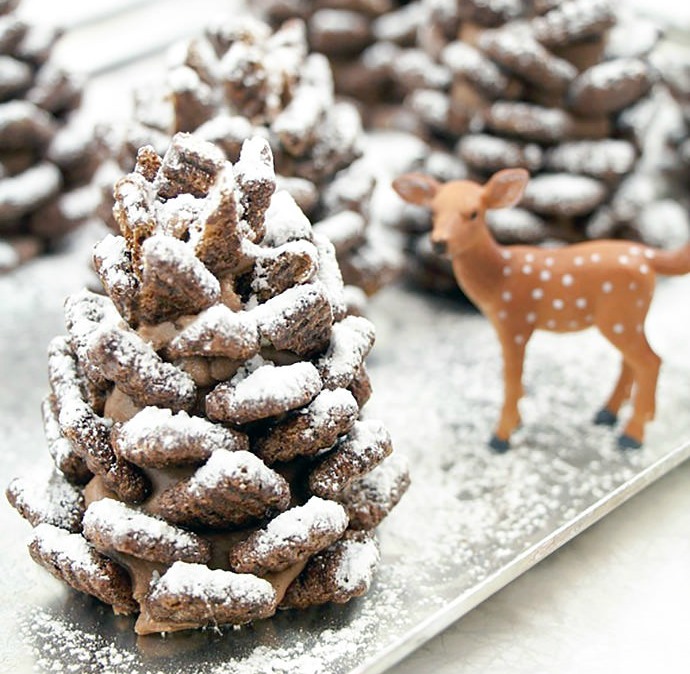 Have you ever made something that looked "too good to eat"? That's how these Chocolate Pinecone Treats look. They are so realistic, it will be hard to imagine eating them. Your kids will love creating these edible decorations; pair them with a gingerbread house to make a delicious scene. However, with chocolate, peanut butter and Nutella in the recipe, it may be difficult to not eat them right away.
100 Days of Homemade Holiday Inspiration continues with Day 80! Each day we are inspiring you with  recipes, decorating ideas, crafts, homemade gift ideas and much more!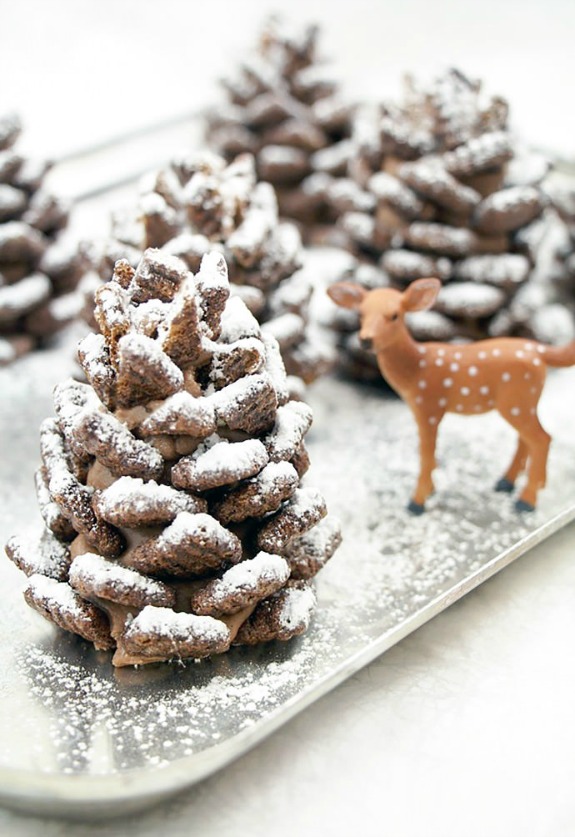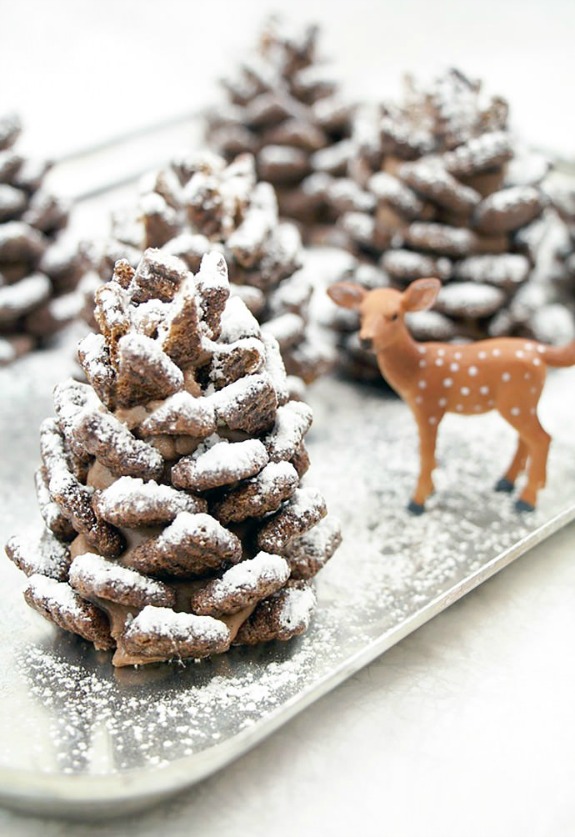 These would be great if you are doing the Elf on the Shelf. Your elf could bring one with him one night and leave the ingredients for the kids to create their own. What other ways could you personalize these or use them at home? Besides eating them all, of course!
Thanks to Sandra from Handmade Charlotte for sharing this simple and easy Christmas treat with us for our 100 Days of Homemade Holiday Inspiration!
Find the recipe by clicking the link below…