Cherry Almond Poke Cake: Spring Inspiration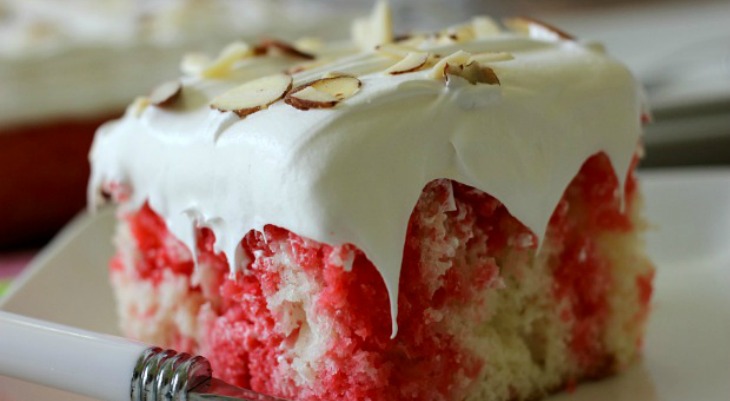 There are two scents and flavors that I have loved since I was a child. It goes way back to a Spring festival I attended and first encountered them. Those are cherry and almonds. I love the combination whether I'm smelling them or, even better, tasting them! This Cherry Almond Poke Cake brings me right back to that festival and reminds me of spring.
40 Days of Spring Inspiration continues with Day 12! Each day we are inspiring you with recipes, decorating ideas, crafts, tips for your home and much more!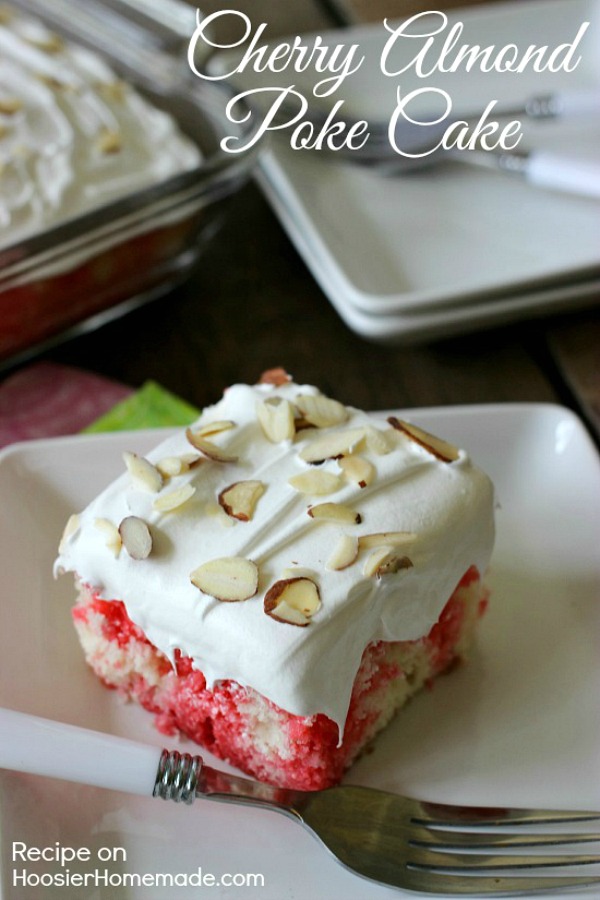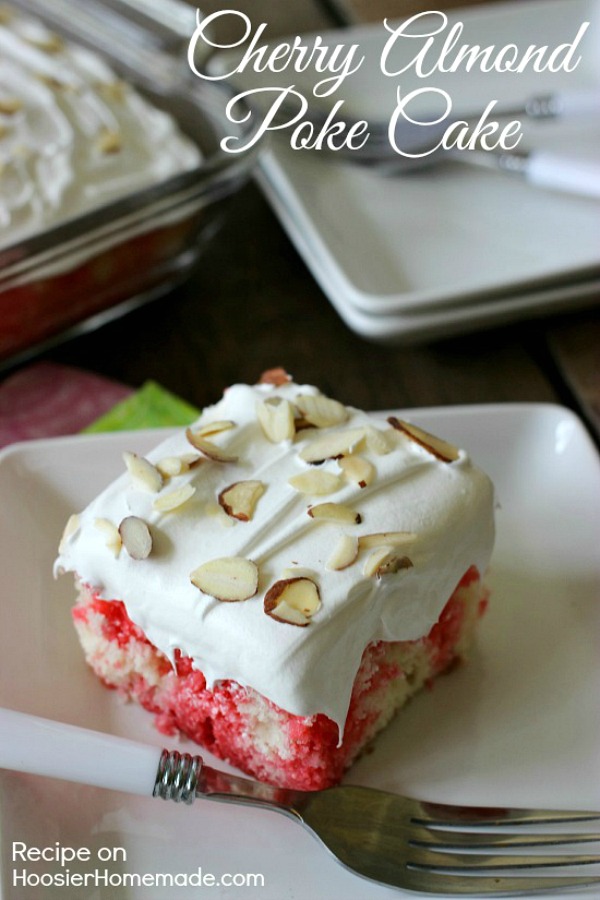 This cake would be perfect for an Easter dessert, a baby or bridal shower, a family potluck or just because you want to treat your family (and yourself). It's so simple to put together and the flavors are delicious!
Find Cherry Almond Poke Cake by clicking the link below…