I love a big breakfast on Christmas morning. Growing up my parents always made sure that we had a big breakfast after opening gifts and before we spent the day with family. The one thing that bothered me most as I did this for my own children was the amount of time I spent in the kitchen cooking. A make-ahead meal like this Caramel Macchiato French Toast is perfect for a relaxing morning this holiday season.
100 Days of Homemade Holiday Inspiration continues with Day 20! Each day we are inspiring you with  recipes, decorating ideas, crafts, homemade gift ideas and much more!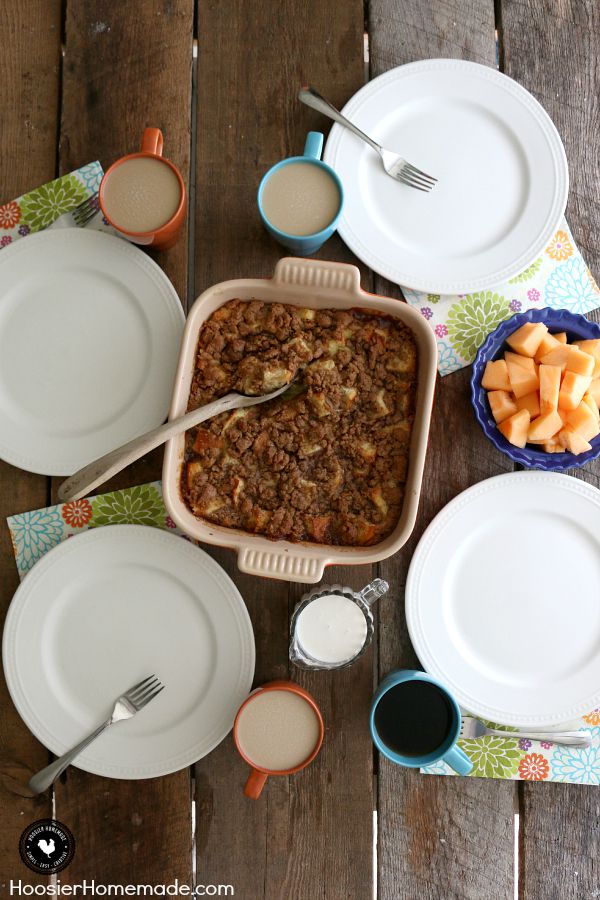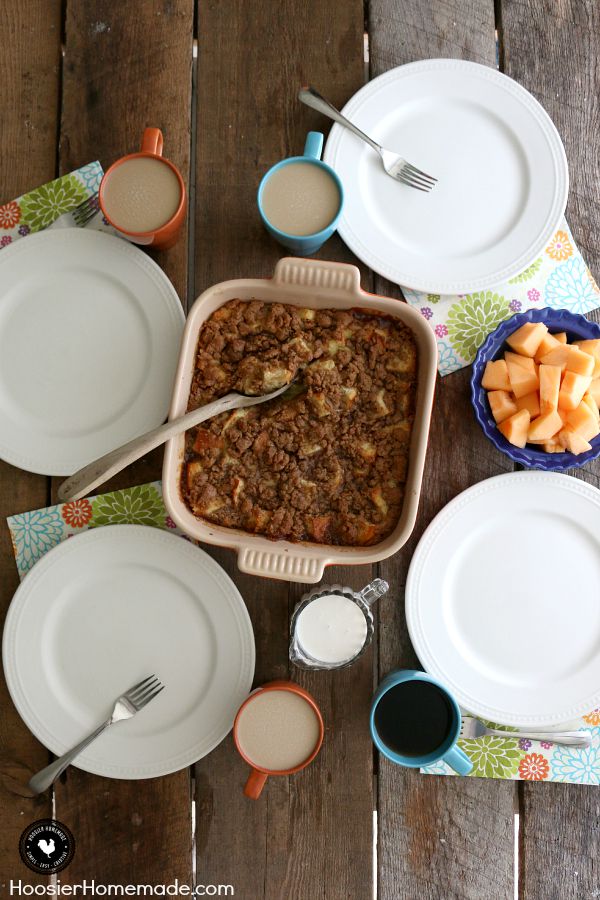 The great thing about cooking with coffee creamer is the great many options there are. You could have a variety of different flavors like hazelnut, french vanilla, or butter pecan. If you are feeding a crowd, it might be fun to have three or four different casseroles for everyone to try.
Find this Caramel Macchiato French Toast by clicking the link below…
Sign up to receive a daily email full of Holiday Inspiration