Brunch is so much more than eggs, bacon and toast! In his new cookbook, Brunch @ Bobby's, Bobby Flay shares Carrot Cake Pancakes, along with 140 brunch recipes that are sure to please.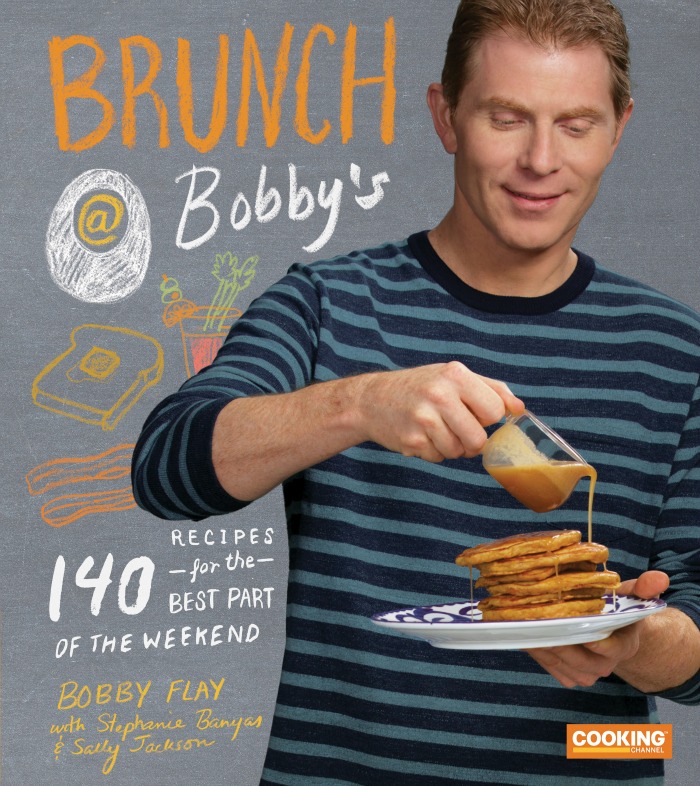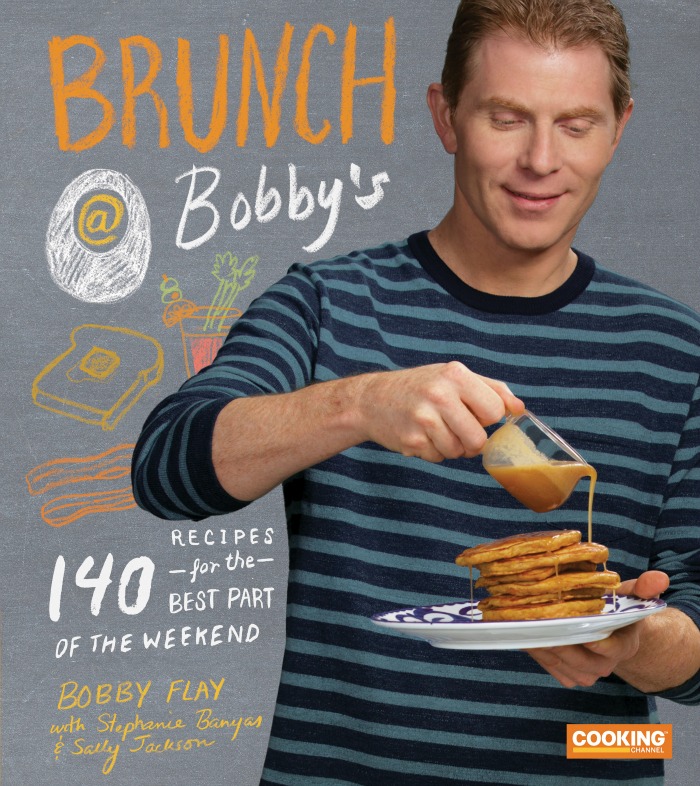 At long last, Bobby shares his simplest, most sought-after recipes—while still delivering his signature intense flavors.
 
Bobby Flay may be best known for his skills at the grill, but brunch is his favorite meal of the week. In Brunch @ Bobby's he includes 140 recipes starting with the lip-smacking cocktails, both spiked and virgin, that we have come to expect from him, along with hot and iced coffees and teas. He then works his way through eggs; pancakes, waffles, and French toast (including flavored syrups and spreads); pastries (a first) and breads; salads and sandwiches; and side dishes. Pull up a seat and enjoy a Sangria Sunrise, Carrot Cake Pancakes with Maple-Cream Cheese Drizzle, Sautéed Bitter Green Omelets, and Wild Mushroom-Yukon Gold Hash. This is how Bobby does brunch.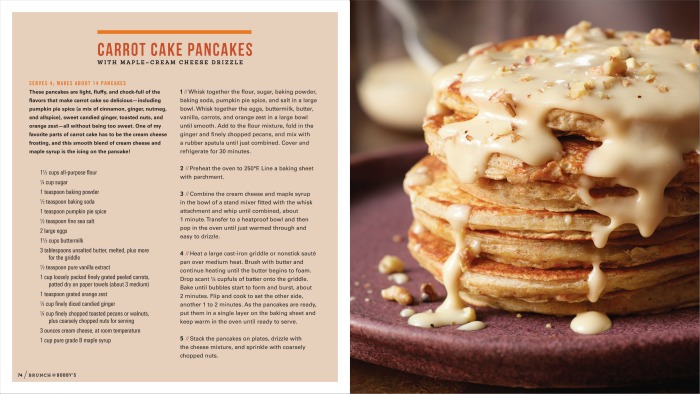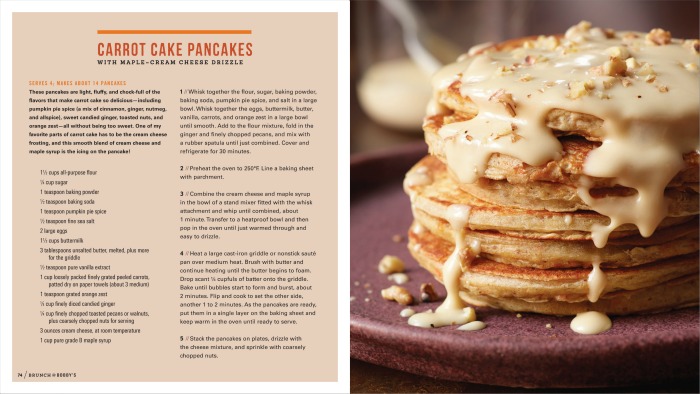 I recently had the privilege of interviewing Bobby Flay about his new book.
Liz: Here in the Midwest, we have lots of very comforting food. Our cooking style is very comforting. I'm wondering, in your opinion, what cooking style has the richest history.

Bobby Flay: The richest history?

Liz: Yes.

Bobby Flay: You mean in terms of American food or from a global standpoint?

Liz: Worldwide. Food always inspires us, the history of the food, where it comes from, and the different techiques.

Bobby Flay: –Yeah. I was taught basic French technique, which is really the foundation of almost all cooking. Maybe not Asian cuisine, so to speak, but basic French technique, if you're able to learn that, than you can sort of derive into every corner of the world in terms of what their cuisine is. It's the basics of cooking. So I would say French for sure. But the world is an ever-changing place. If you take the United States for instance, the Midwest or the Southwest, or the Northeast or the Pacific Northwest, or places like the South or even the Southeast, places like Louisiana; every corner of the United States alone has its own culture. Then when you leave the country, of course, every country has its own food culture. I say eat the food of the people and you learn who they are. I think that food and the connection to who people are, are very closely related. To answer your question, I would say France.

Liz: Awesome, great, thanks.

Liz: I am wondering how many recipes did you need to develop until you settled on the final 140?

Bobby Flay: Hundreds. I couldn't tell you what the right number would be. But hundreds of them. I serve brunch in some of my restaurants. We have the show, of course, so I'm always developing recipes. You just sort of narrow it down. I would say probably 300 or 400. So maybe there'll be a brunch book 2!

Liz: Yeah. Definitely. Thanks.
About the Authors
BOBBY FLAY, New York Times bestselling author, is the chef-owner of five fine-dining restaurants, including Gato, Bar Americain, Mesa Grill, and Bobby Flay Steak, and an expanding roster of Bobby's Burger Palaces. He is the host of numerous popular cooking shows on Food Network—from the Emmy-winning Bobby Flay's Barbecue Addiction to Iron Chef America, Throwdown! with Bobby Flay, and Food Network Star—as well as Brunch @ Bobby's on Cooking Channel. His website is www.bobbyflay.com.
STEPHANIE BANYAS has been Bobby Flay's business assistant since 1996. She is the coauthor of Bobby Flay's Barbecue Addiction; Bobby Flay's Throwdown!; Bobby Flay's Burgers, Shakes & Fries; Bobby Flay's Grill It!; Bobby Flay's Mesa Grill Cookbook; and Bobby Flay's Grilling for Life. Stephanie and her cat, Fred, divide their time between New York City and Woodstock, New York.
SALLY JACKSON lives in New York City with her husband, their children, and one especially well-fed poodle. This is her seventh cookbook with Bobby Flay and Stephanie Banyas.
Disclosure: I received a copy of Brunch @ Bobby's.