Caramel Apple Cinnamon Latte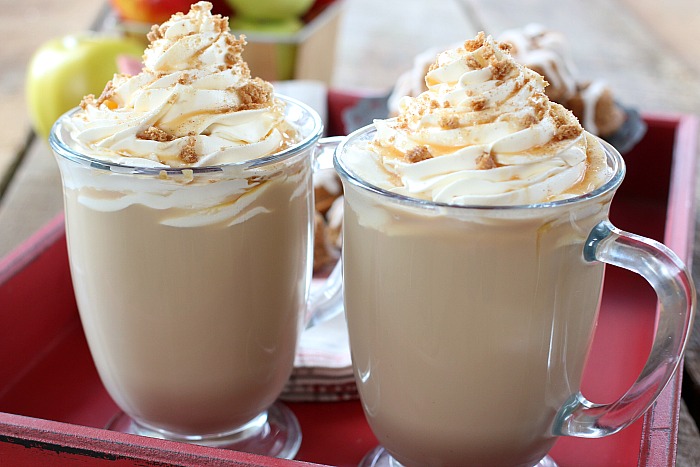 Move over Pumpkin Spice Latte, there is a new kid in town! This Caramel Apple Cinnamon Latte is easy to make at home and has incredible flavors!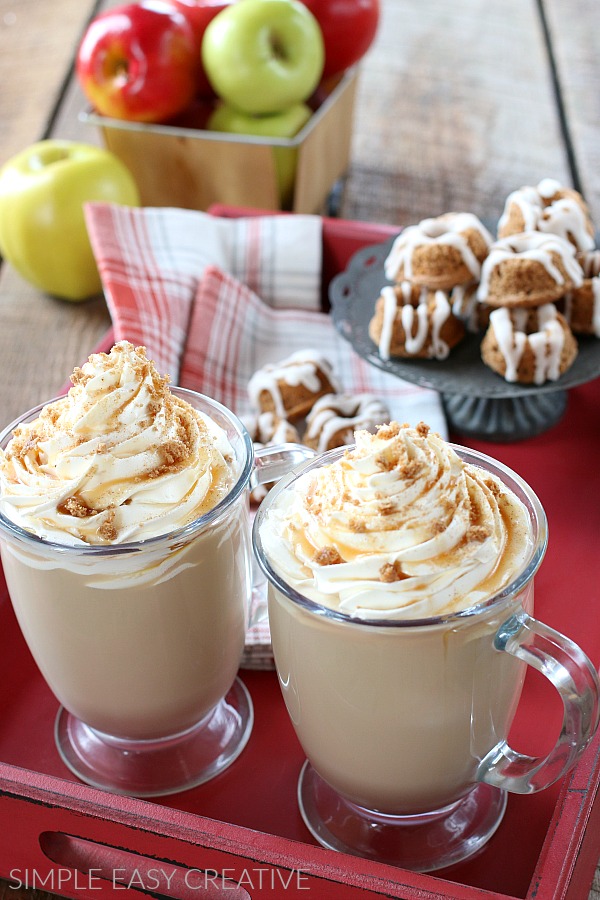 A couple years ago I was introduced to Torani syrups at our local coffee shop when my son ordered an Italian Soda, but I never had the opportunity to taste them until I created the Strawberry Fizzy Mocktail for the Mother's Day Brunch with Charcuterie Boards.
I thought the fruity flavors were my favorite, and then the Torani Apple Syrup and Torani Caramel Syrup came into my life! Torani is made with simple ingredients, they are easy to use and versatile. The glaze on the donuts is also made with Torani Apple Syrup, taking the flavors to a whole new level.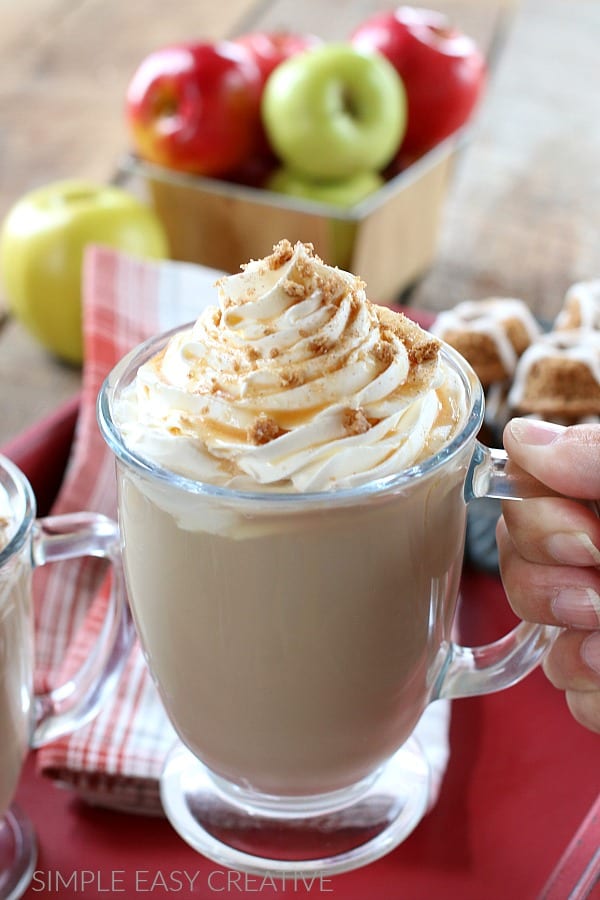 Picture this – a cool Fall morning, the Apple Cinnamon Donuts are fresh from the oven, you whip up this Caramel Apple Cinnamon Latte and grab your favorite book!
What could be better than that my friend?
While I'm really sad to see Summer leave us, I am definitely excited for Fall and all the flavors it offers. Fall baking is my favorite time! With all the hustle and bustle at Christmas time, it's hard to find the time to bake, and honestly, the Fall flavors – caramel, apple, cinnamon, pumpkin – are my favorites!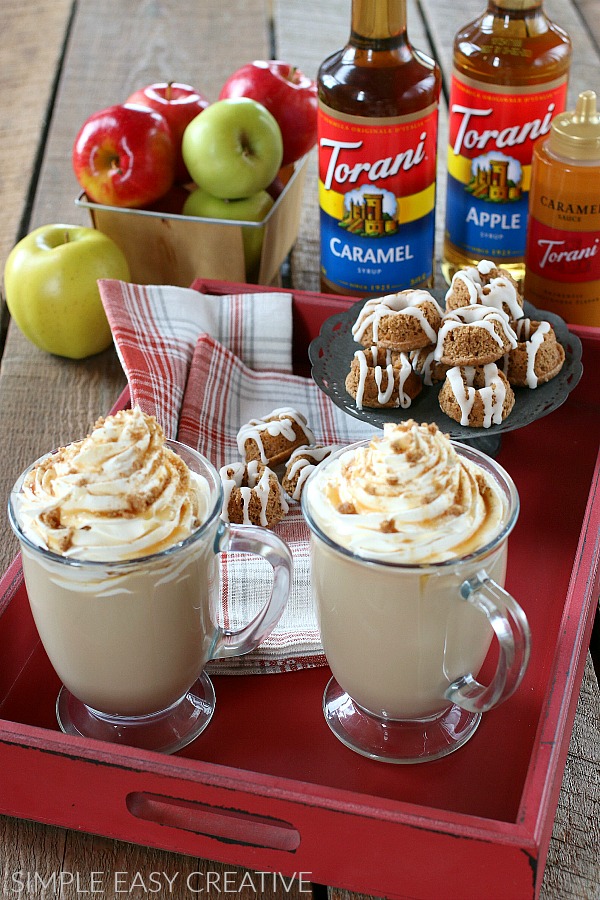 The other day on my Instagram Stories, I asked if followers liked Pumpkin or Caramel better. I was surprised by the results – more than 70% liked caramel better.
Are you on Team Pumpkin or Team Caramel?
I have to be honest, there are several pumpkin desserts that I like, but I'm not a fan of pumpkin pie or drinks.
So I just had to come up with a new Fall drink to enjoy – Caramel Apple Cinnamon Latte – OH MY!
Now, if you aren't a pumpkin or caramel lover, never fear, because Torani has over 100 flavors! There is sure to be a flavor you love!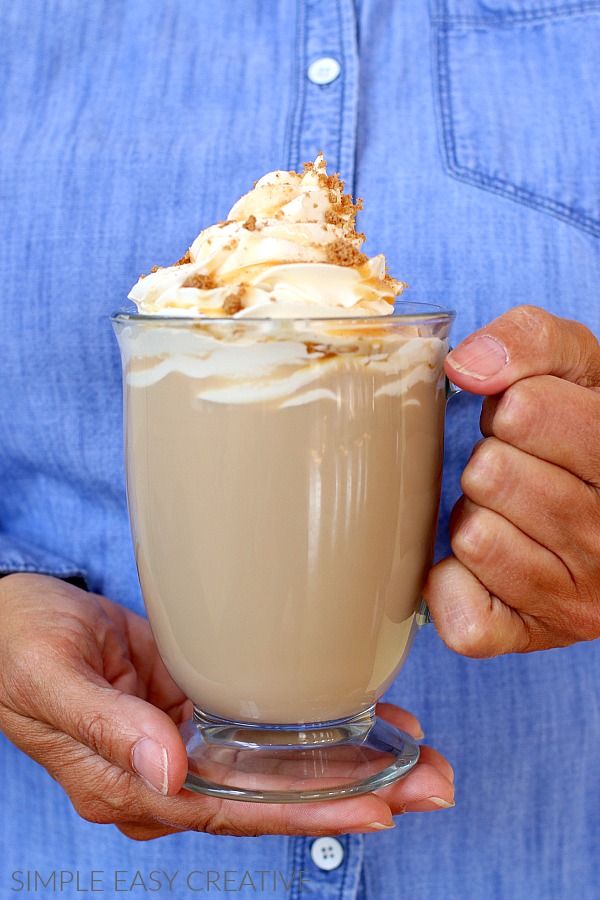 What is a Latte?
If you have never had a latte before, you are in for a treat!
A latte is a coffee drink generally made with espresso and steamed milk. Different flavors can be added to the latte like chai, vanilla, pumpkin, caramel apple and the list goes on and on.
However, since we were making the Latte at home, in true Simple Easy Creative fashion – we simplified the recipe by using dark roast coffee instead of espresso, and heating the milk with the Torani syrups in the microwave. You could also heat them on the stove top, being sure not to let it boil.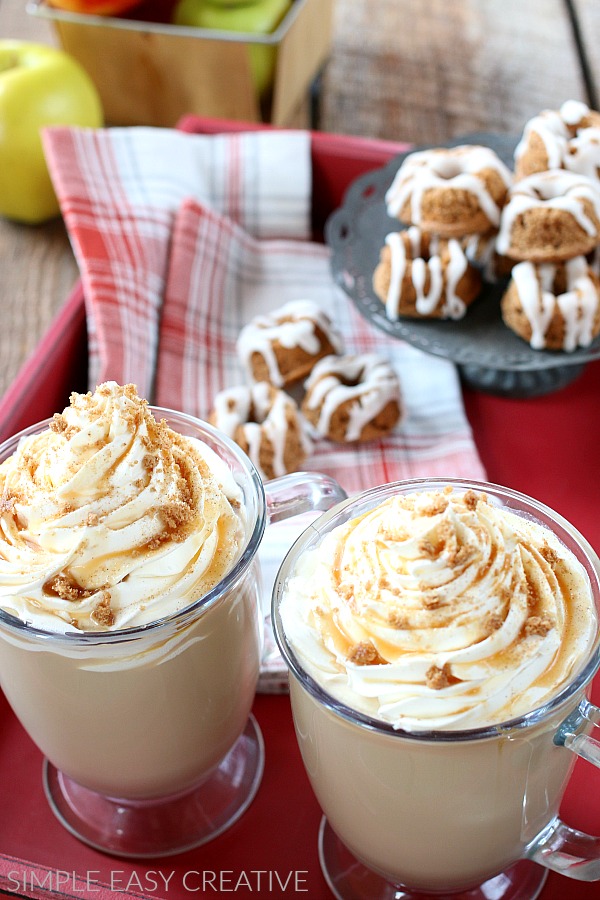 To top the Caramel Apple Cinnamon Latte and send it over the top delicious – add whip cream, a drizzle of Torani Caramel Sauce, a sprinkle of Apple Cinnamon Donuts and cinnamon sugar mixture.
If you love creating new drinks, whether they are hot or cold, perfect for Fall or Winter, be sure to follow Torani on Instagram and Facebook for more recipe inspiration, they share some of the best ideas!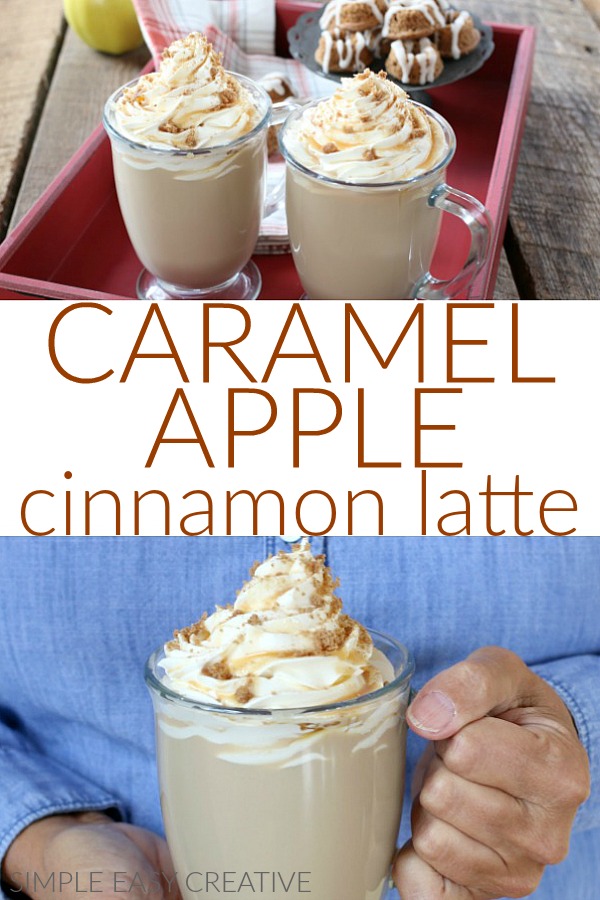 The Pumpkin Spice Latte (PSL) was so 5 years ago! Don't be basic! Start your own Fall trend with one of Torani's 100+ flavor options! #PumpkinSoBasic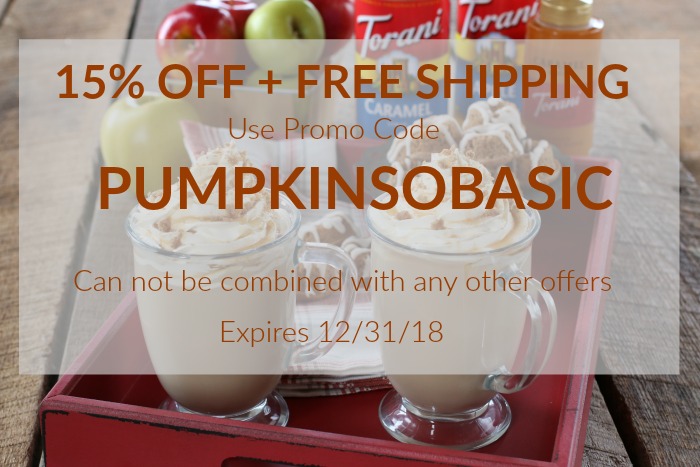 Caramel Apple Cinnamon Latte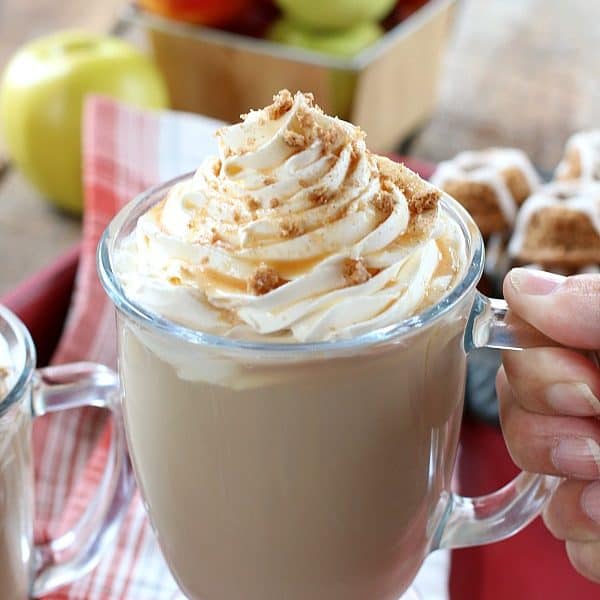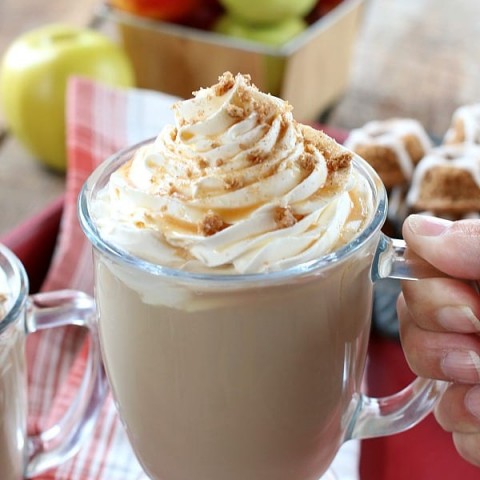 Caramel Apple Cinnamon Latte
Warm up with this Caramel Apple Cinnamon Latte
Ingredients
1 cup milk
6 ounces strong brewed coffee (like dark roast)
1 1/2 tablespoons Torani Caramel Syrup
1 tablespoon Torani Apple Syrup
Topping:
Whip Cream
Torani Caramel Sauce
Cinnamon Sugar - 2 tablespoons granulated sugar + 1 teaspoon cinnamon
Baked Apple Cinnamon Donuts (optional)
Instructions
Brew coffee , set aside
Combine milk and Torani syrups
Heat or steam milk mixture
Pour hot coffee over milk mixture
Top with whip cream
Drizzle Torani Caramel Sauce
Sprinkle Cinnamon Sugar
Sprinkle doughnut crumbles (optional)
Drink immediately