Have you ever had something that you worked super hard for become a reality? Well it happened to me. Over the last 5 years of this blogging journey, I have worked many, many hours to share with you all what I love – to help you bake delicious treats for your family – to show you how to decorate your home without breaking the bank – to teach you how to make something you can be proud of – and ultimately, help you be heroes to your family. That, my friends, is why I do what I do, because let's face it, I believe that we can all live a more simpler life, have fun with our families, and be encouraged along the way.
Over the past 30 years, Better Homes and Gardens has been a company that I have loved and been inspired by daily. As we have grown the blog they have always been a company that have shared the same values as we do. The reality came true earlier this month when I had the opportunity to join the BHG Live Better Blogger Network and visit their headquarters. Over the next year, I will be sharing fun ideas for your home that are affordable, and that I know you will love. Let me give you a sneak peek into my trip…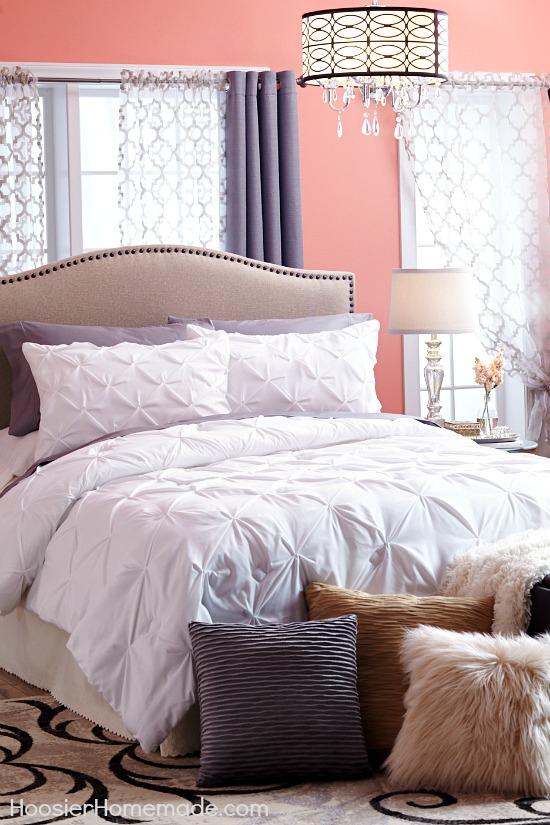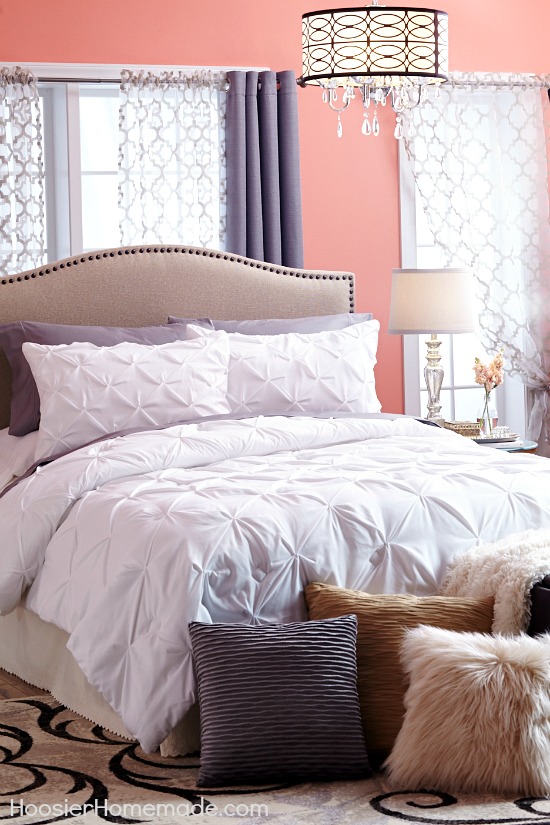 The trip was full of amazing insights into the world that goes on behind the scenes at Better Homes and Gardens headquarters in Iowa. I have shared some of the cool BHG products at Walmart, like our popular Wood Pallet Deck that we decorated with BHG Outdoor Furniture, and our new Family Room with some fun products to make your room cozy.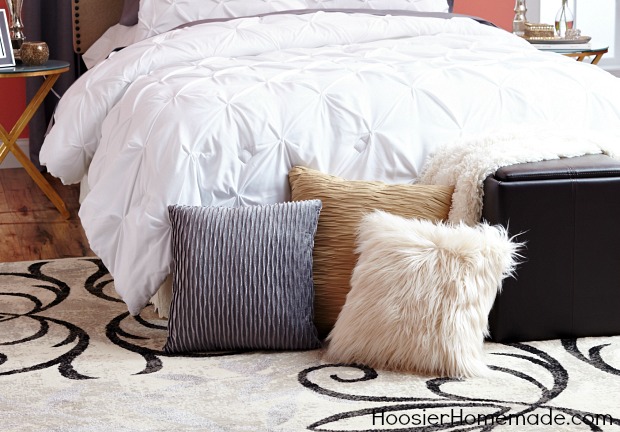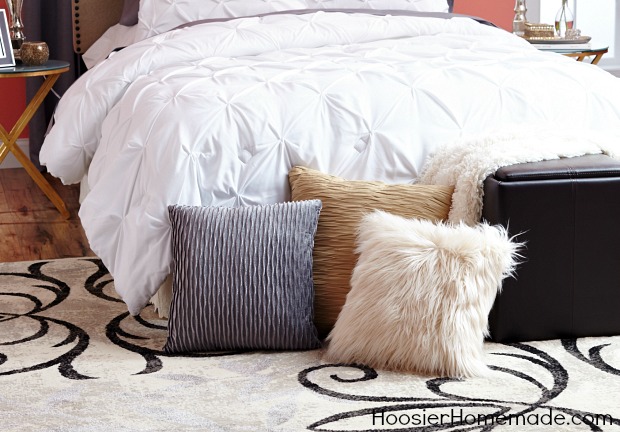 We learned a lot about styling and decorating your room, like adding texture with fun pillows. I love the furry pillow, not only for a bedroom, but they are fun addition to a chair in your Living Room as well.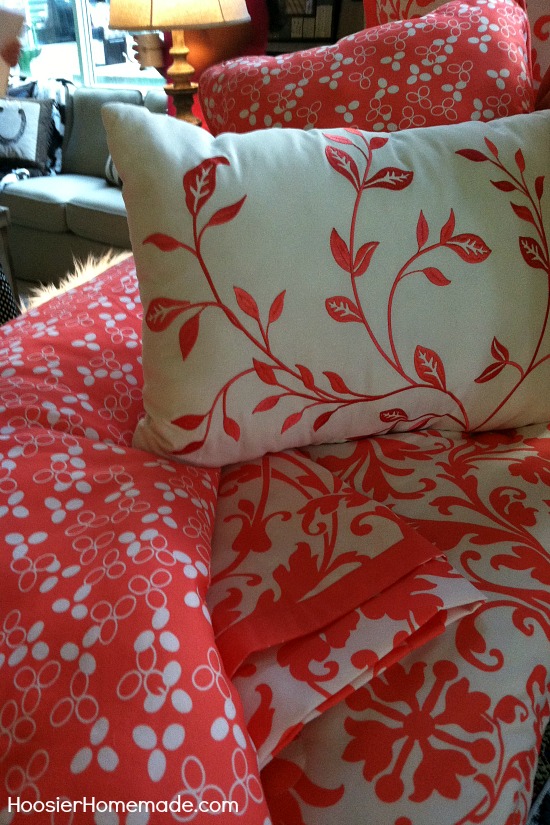 All of the products we saw are fabulous, honestly, I could have filled my entire home with these items. They are high quality, amazing designs and the best part – they are affordable. Could you see yourself snuggled up in bed with a good book, surrounding my these sheets and comforter.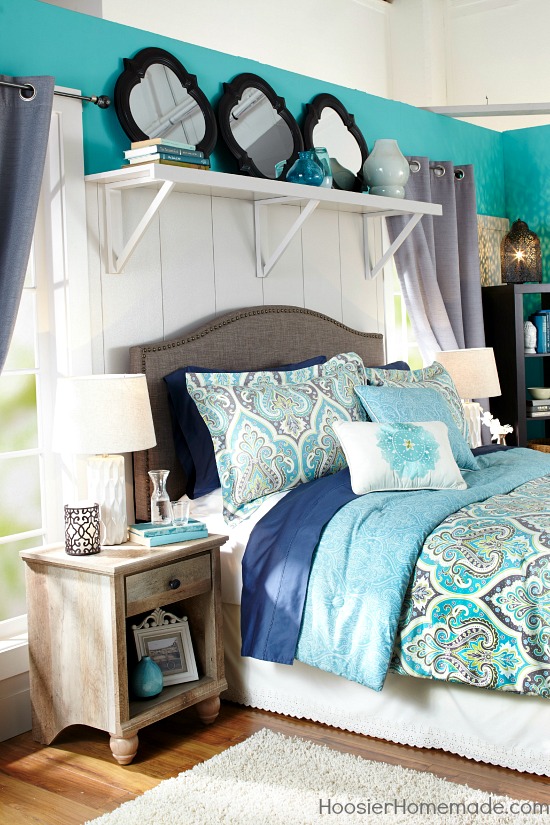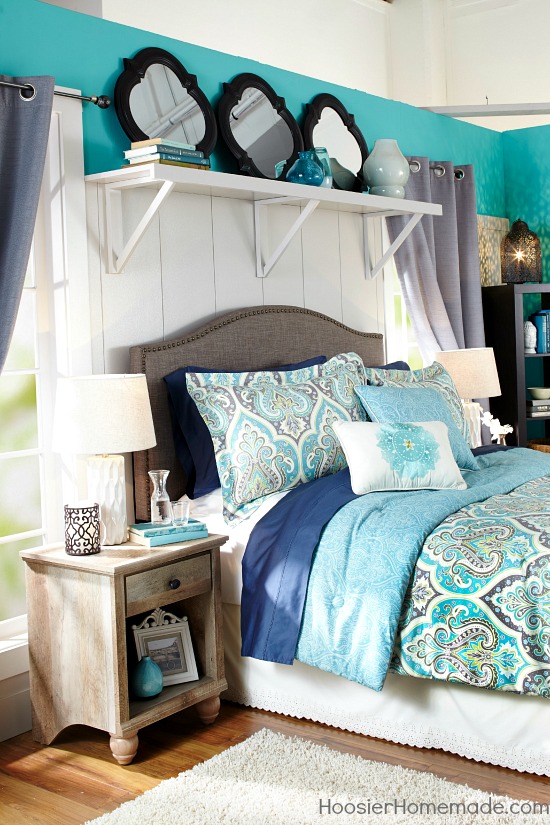 Perhaps you are like me and like the more rustic look. I love the colors in this room.  I used to think that you needed to match your sheets, but a layered look with different colors really makes a statement. And that headboard is fantastic! It would go with just about any style that you have. The headboard is available on Walmart.com and comes in multiple sizes and colors.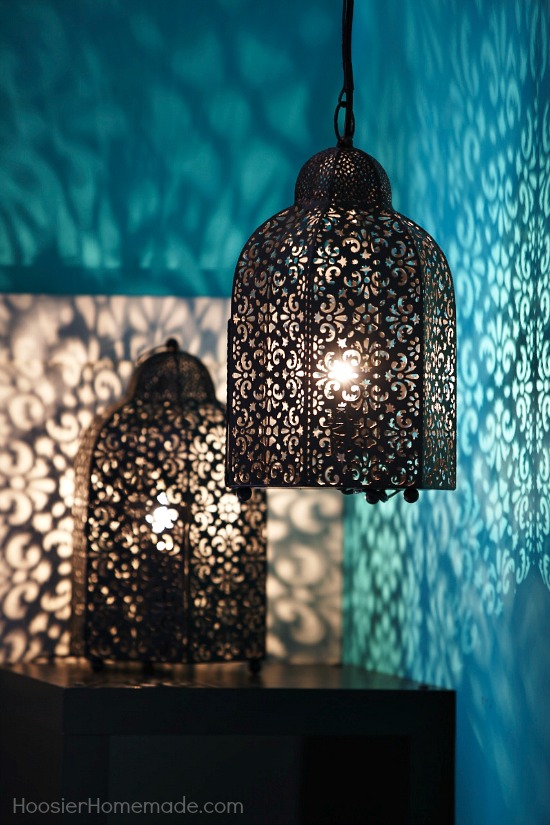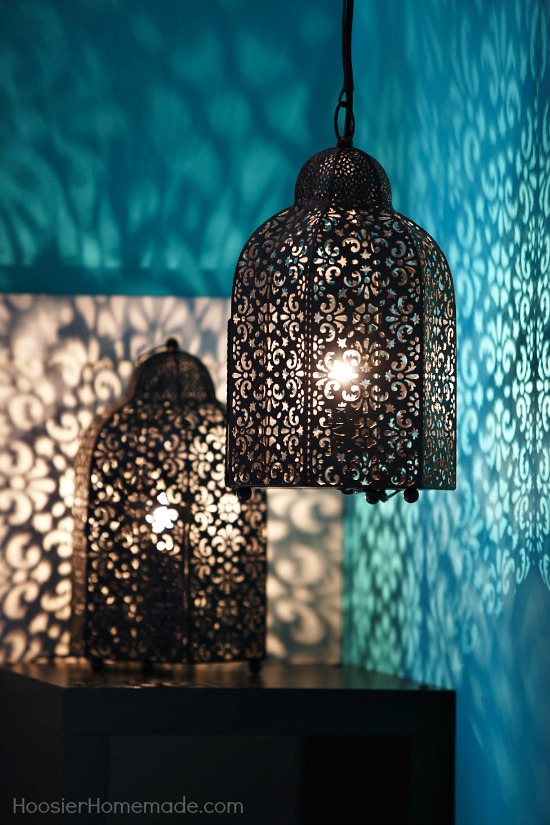 These lanterns would make any boring corner of your home more interesting. The glow they create on the wall is fabulous.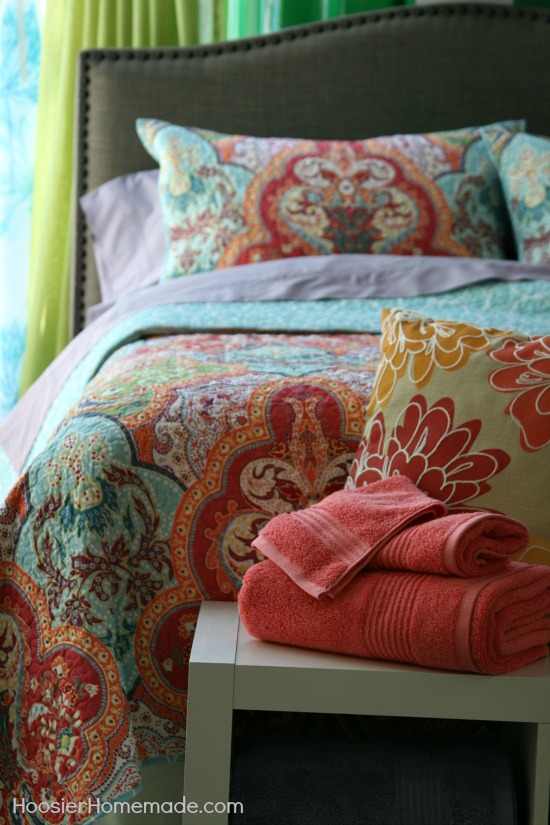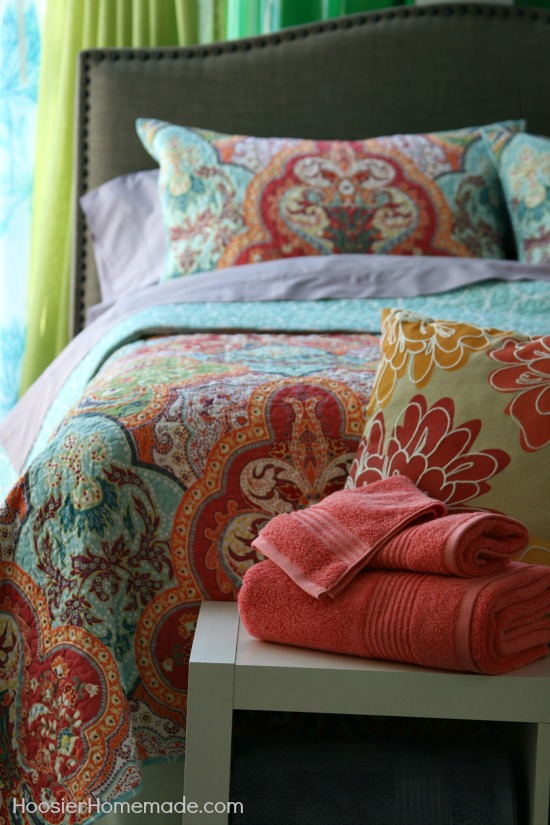 And from the BHG Quilt Collection, this Jeweled Damask is a favorite of mine. It's reversible, machine washable and comes in multiple sizes. Pair it with that cool headboard and pillows, it looks amazing!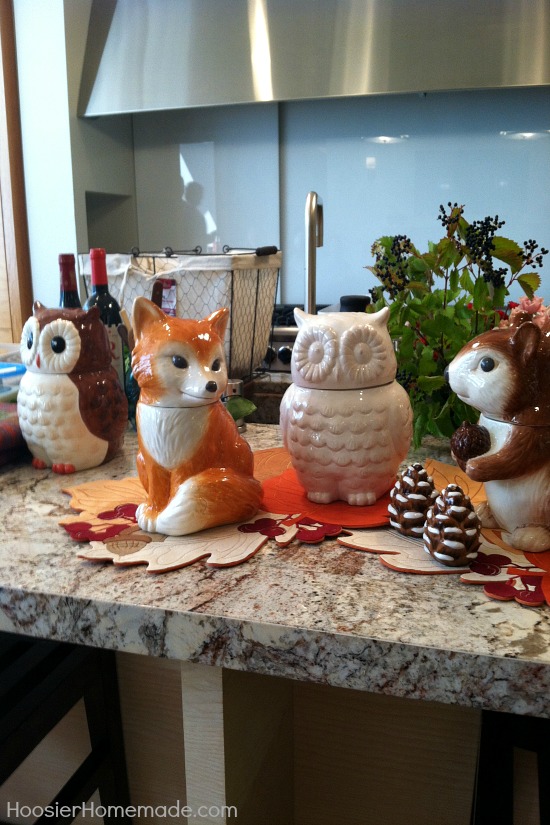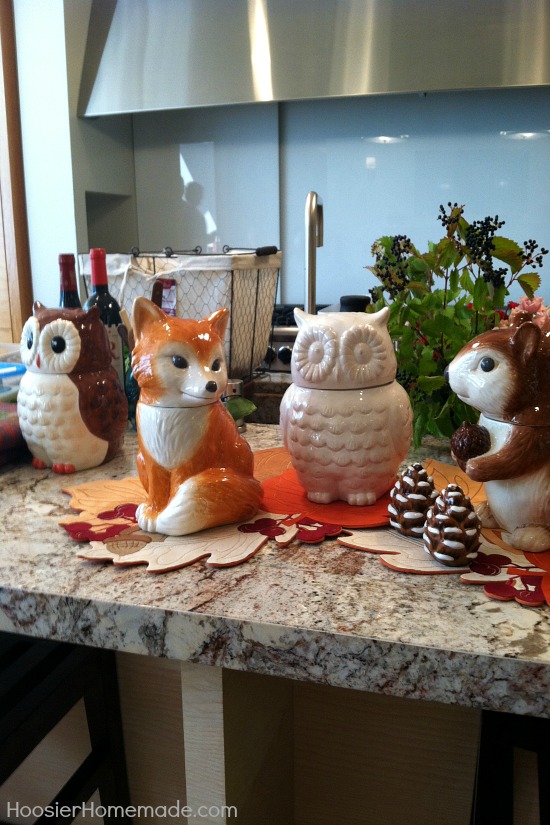 Not only did we get to see gorgeous bedrooms, but also fun items for the kitchen. These woodland cookie jars are just adorable! Which is your favorite? I can't choose, I think I need all four of them.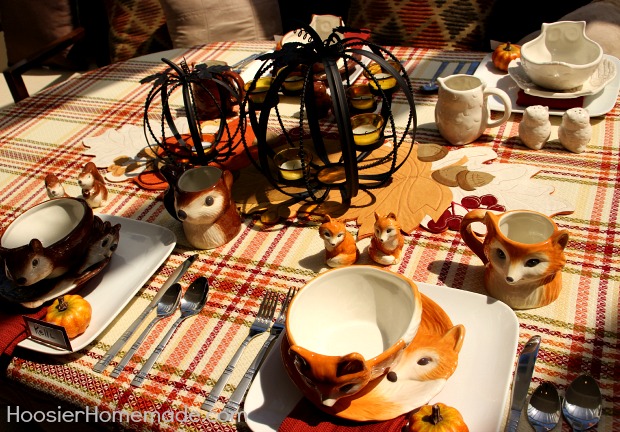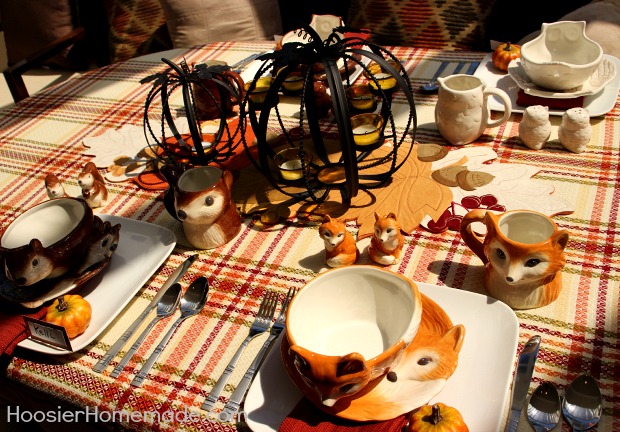 Along with the cookie jars, these adorable woodland plates and accessories will be available this Fall at Walmart. They remind me of the Fall Party we did last year.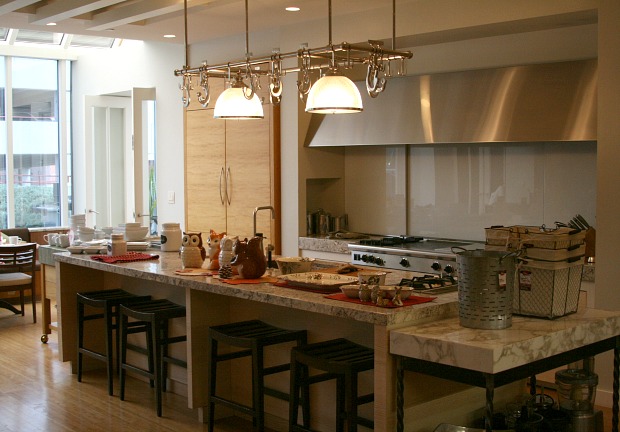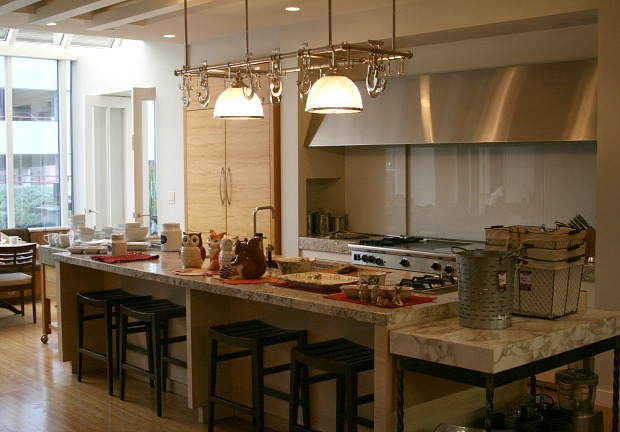 The visit wasn't all about the products, although I loved that part. I also got to see the Better Homes and Gardens Kitchens, and learn from the very best.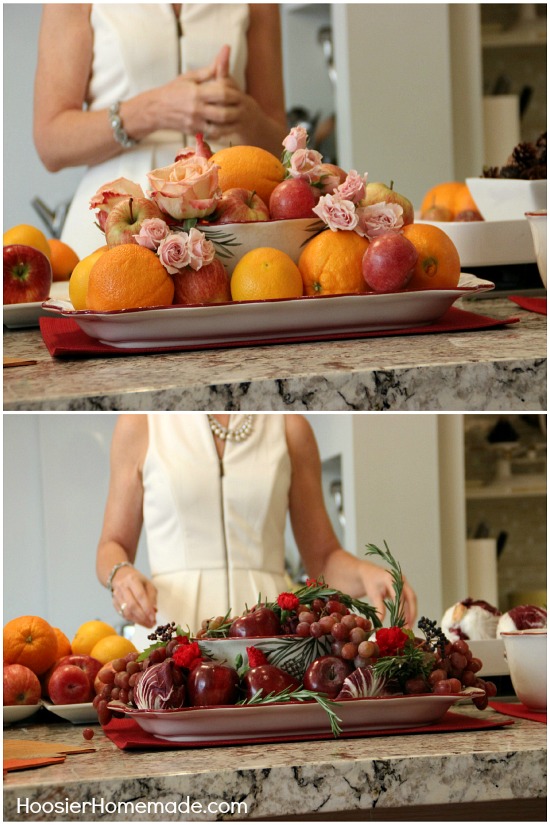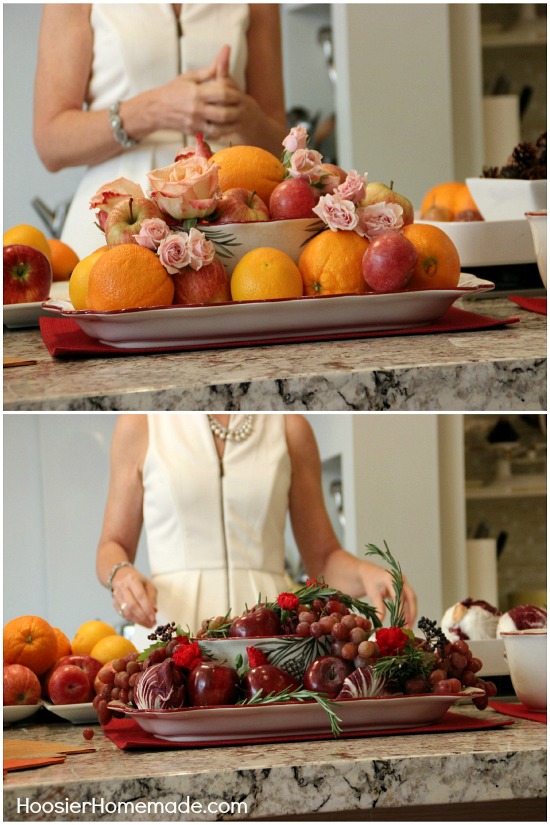 I could have sat all day and listened to Senior Editor Nancy Wall Hopkins teach us about styling. Here she took the same platter and bowl from the Christmas dishes and styled them in minutes. The top photo is the Fall centerpiece filled with fruit and roses. And the bottom photo is for the Holidays with all shades of red and fresh rosemary.
Nancy taught that entertaining doesn't have to be a difficult thing. It seems like more and more we are all so busy that we don't take the time to invite friends over for a last minute dinner, or pack a picnic to enjoy with friends during a hike. I loved her concept because it's what I try to teach you all every day, it really can be simple.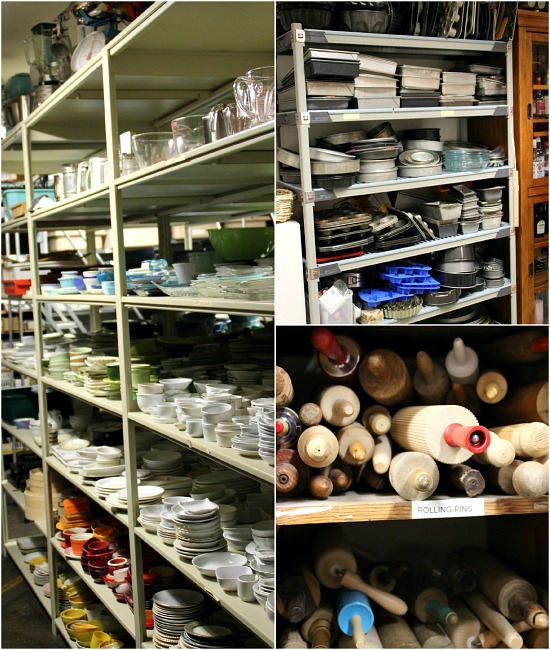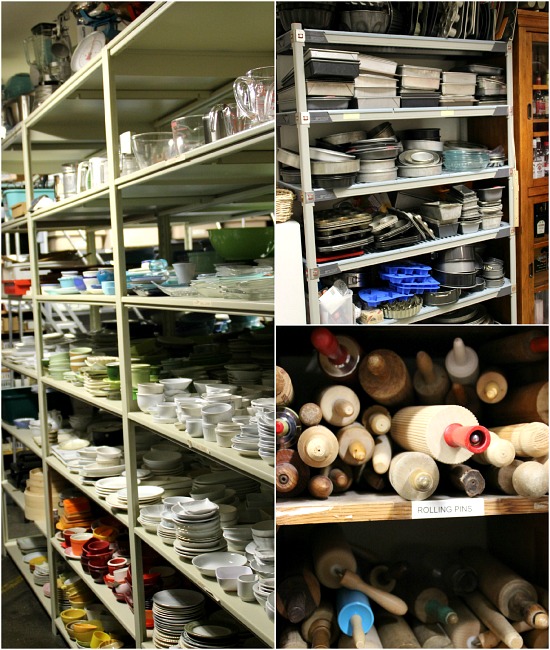 And speaking of kitchens, how about these pans, dishes and rolling pins? There are rooms and rooms filled with props that they use for the magazine photos and for the test kitchens. I could have stayed in there all day.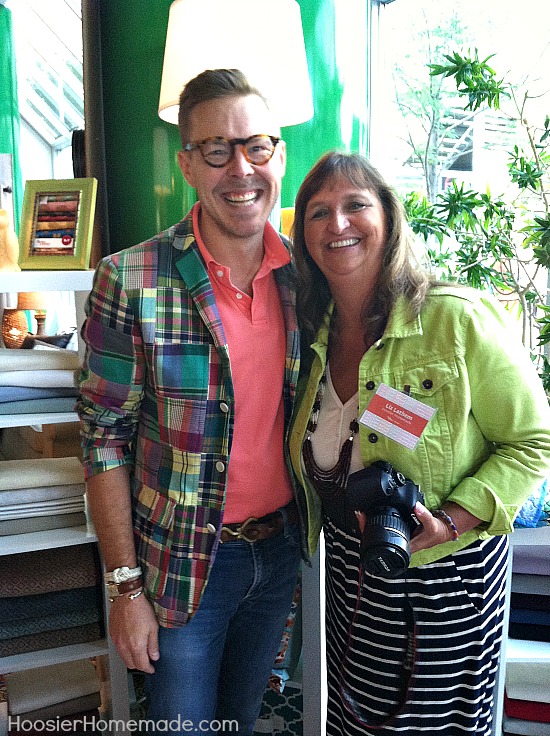 It was an honor to meet Editor Eddie Ross. He taught us how adding simple embellishments like tape and ribbon to everyday basics for your home take your style to the next level. Check out his blog and Instagram photos for more inspiration.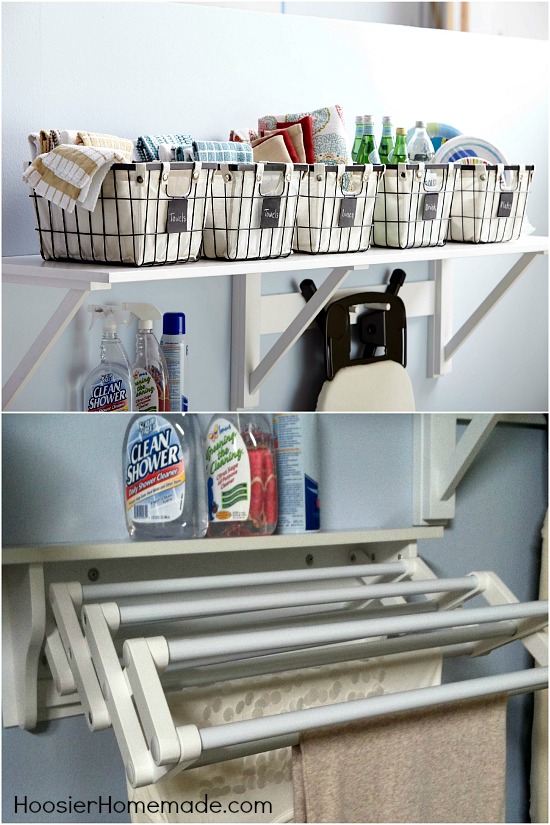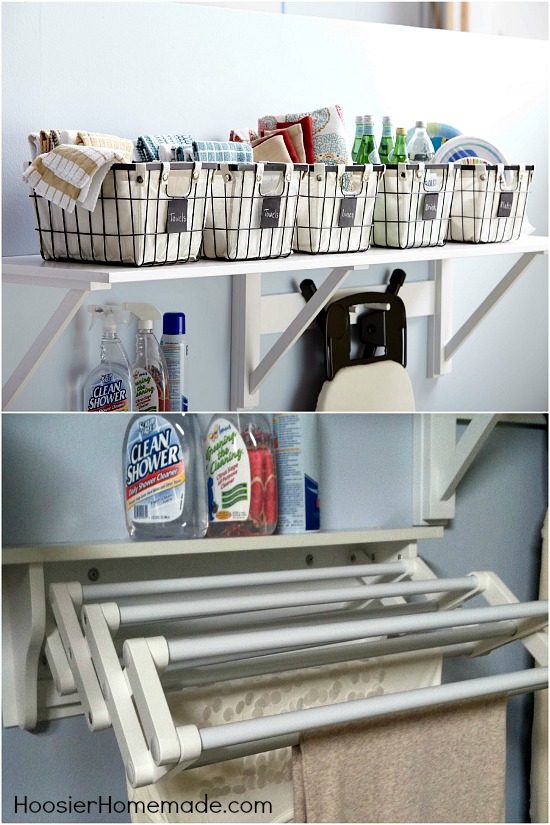 Moving onto the Laundry, we can't forget about that. I'm loving the lined baskets to hold lots of things from towels to pantry items to supplies for an impromptu picnic. And this wall mounted drying rack is of course perfect for the Laundry Room, but how about for towels in the kitchen or in your closet to hang your delicates. I'm going to grab one to hold scarfs and necklaces.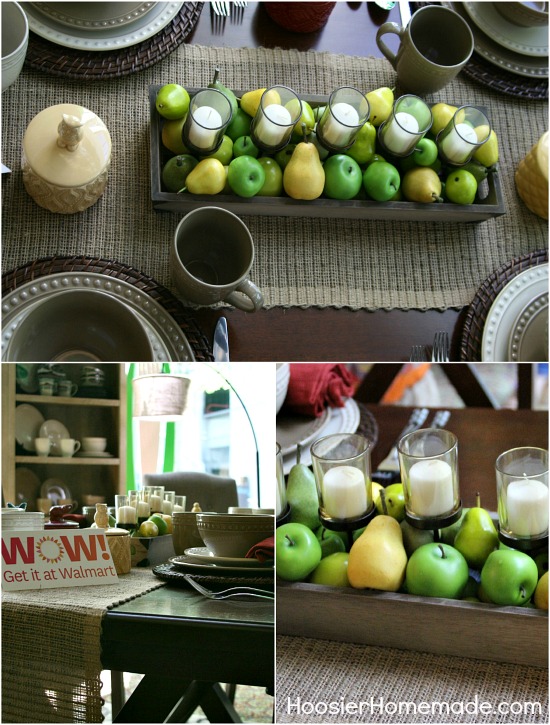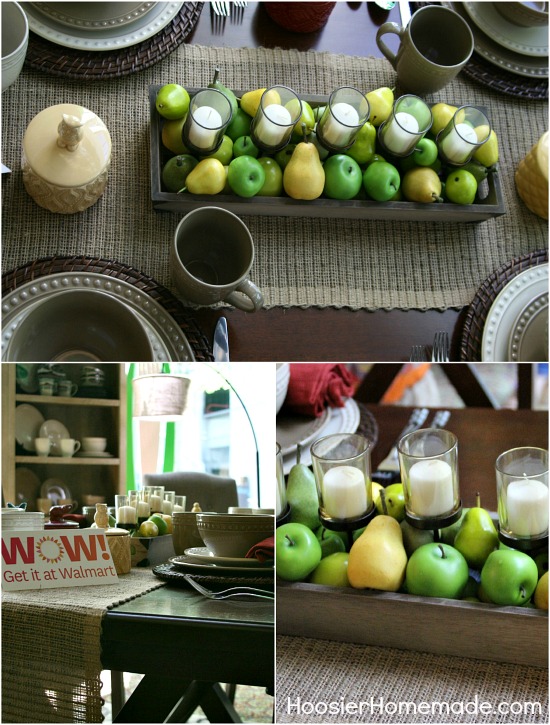 Here is new look for your table, a simple table runner, layered dishes and a fun centerpiece.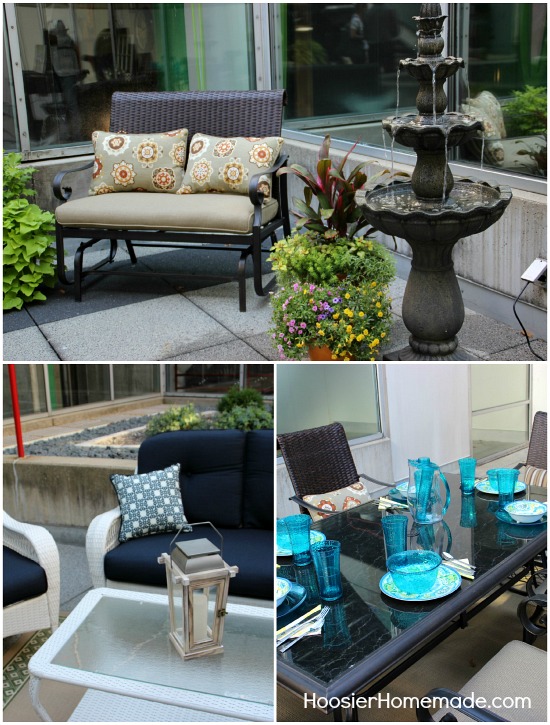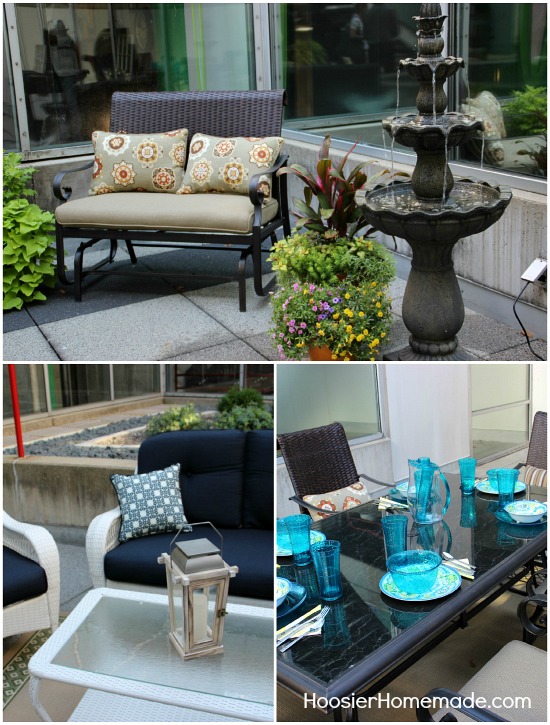 Bring the inside of your home out, and creating a relaxing space to sit or entertain is fun. The outdoor furniture was fabulous too! I have been wanting a set of white wicker for several years now. All of these pieces will be available next Spring.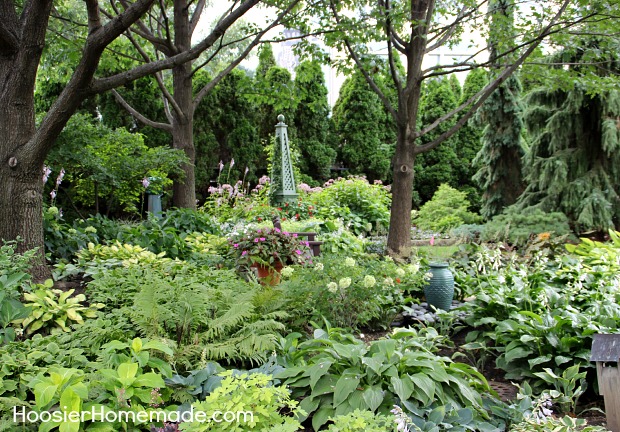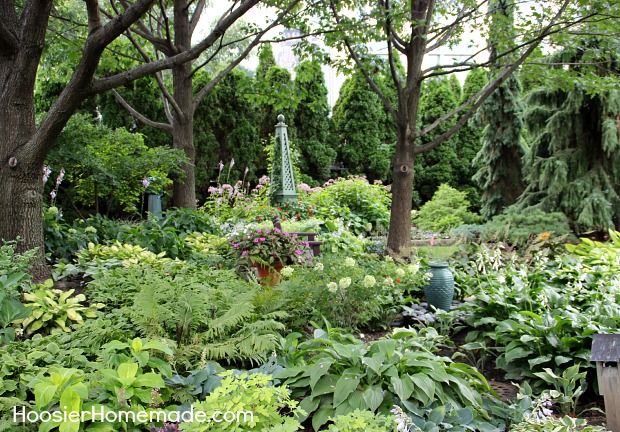 Across the street from the Better Homes and Gardens headquarters, is their Test Gardens. I can't begin to tell you how gorgeous this is. They created these gardens to be able to test different plants.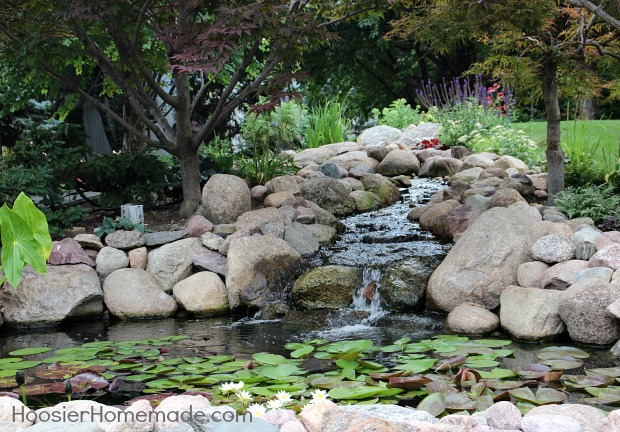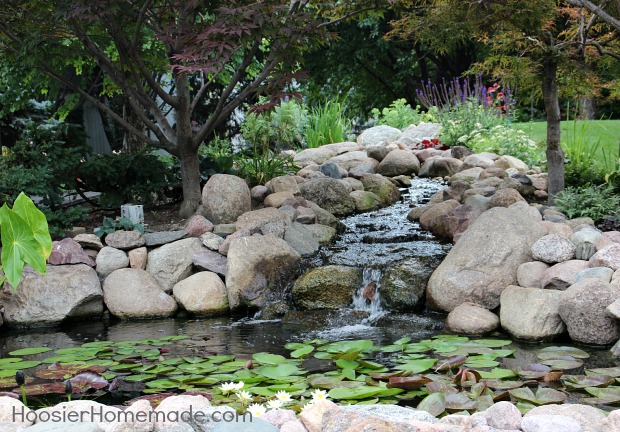 It is such a relaxing place, I would love to just sit all day and read a book by the pond.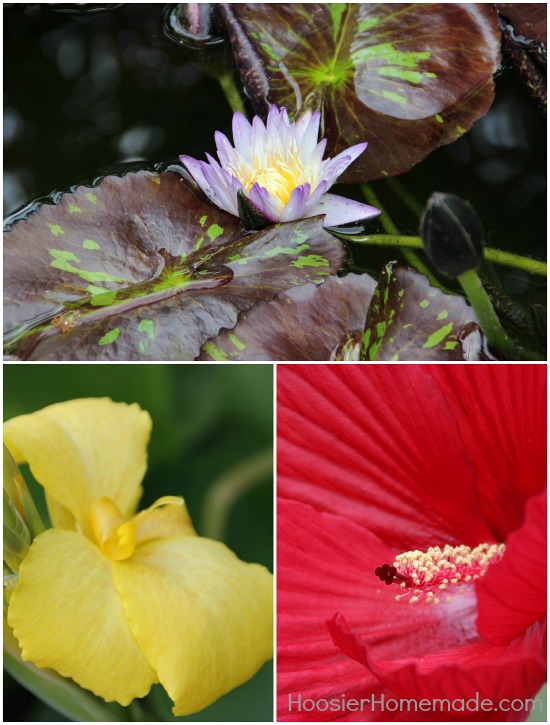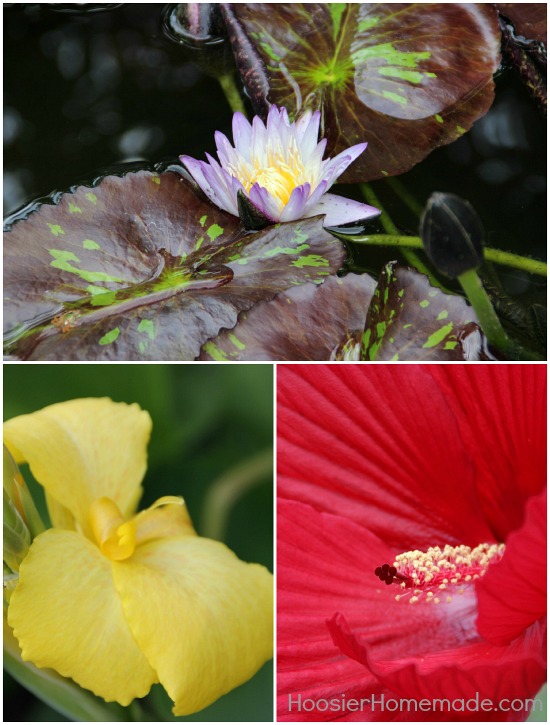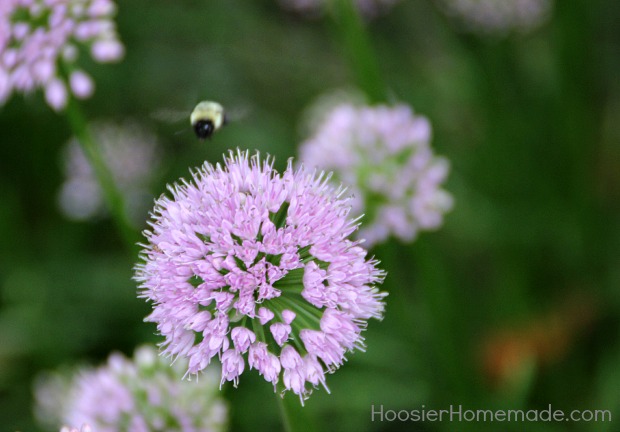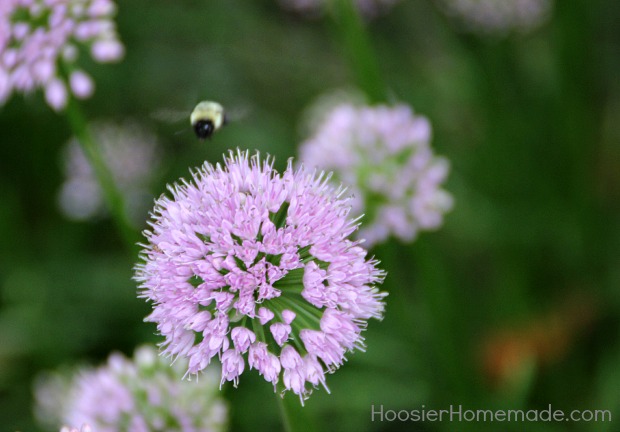 This is my favorite shot that I captured in the gardens.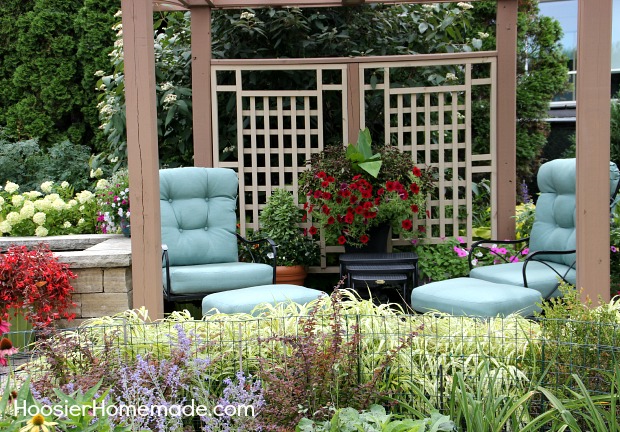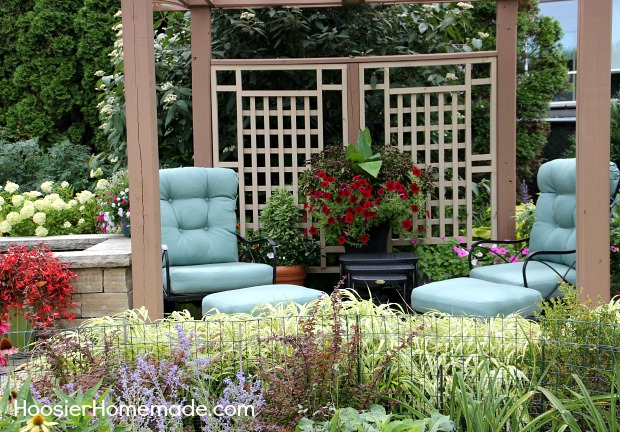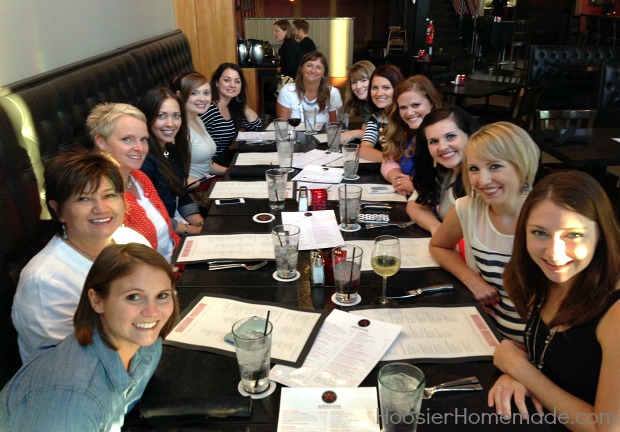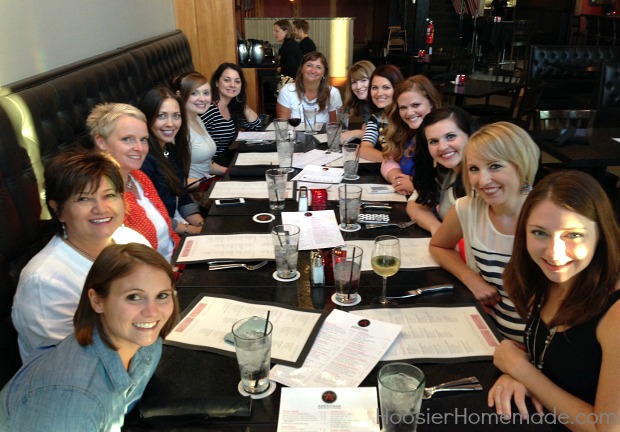 I'm very honored to be included with these wonderful bloggers!
For more inspiration visit Better Homes and Garden Live Better on Facebook  and Pinterest!