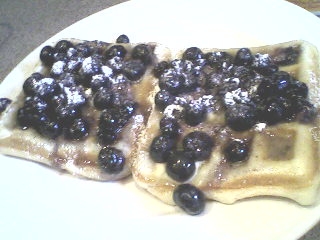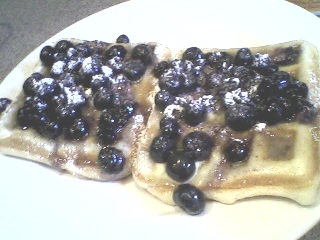 I don't know about you, but breakfast is the most hectic meal that I prepare. Even on the weekends. I think maybe because we all want to eat quickly and breakfast food is a little harder to cook so that it comes out all at the same time. Recently I decided to help myself out a little by preparing ahead.
Having pancakes or waffles are usually a must with my boys, and I like making them from scratch, but getting all the ingredients out to mix them takes time. So, I had my son make up several bags of the dry ingredients, with a little note with the wet ingredients, which will save time looking up the recipe also.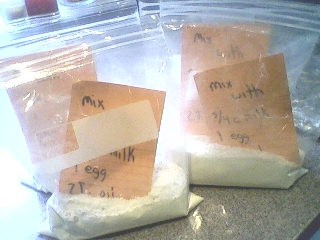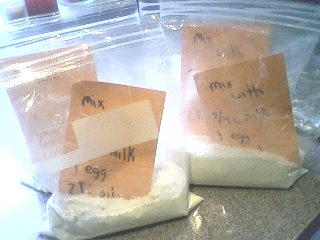 The pancakes are light and fluffy, the same mix can be used for waffles.
I also made some extra waffles and froze them. They make a great quick breakfast during the week. Just pop them in the toaster.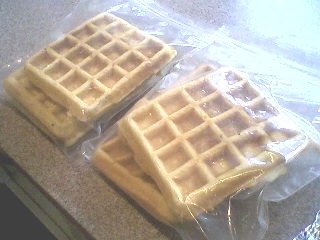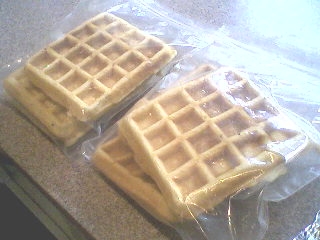 Be sure to let the waffles cool down before putting them in the bags though.
For more great blog carnivals, please visit:
~Finer Things Friday hosted by The Finer Things in Life
~Frugal Fridays hosted by Life As Mom