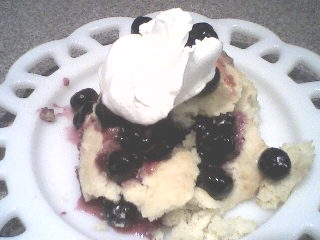 Served over Old Fashioned Shortcakes
My husband's Aunt Mary is an awesome cook (and a great friend of mine). She has given me countless recipes. My all time favorite from her is the Angel Food Cake, from scratch, of course. (I will share it soon) I have received many ribbons at our County Fair with that recipe and she has also.
A little while ago, she emailed me this recipe for blueberry sauce. It's a really quick and easy treat, since I had blueberries in the freezer. It's delicious over ice cream, but you could also use it on pancakes, waffles, shortcakes or even that Angel Food Cake.
Ingredients:
2 c. Blueberries
1/3 c. Sugar
2 T. Water
1 1/2 t. Cornstarch
1 t. Lemon Juice
Combine 1 cup berries, sugar, water and cornstarch in saucepan on top of stove. Heat through and simmer for 1-2 minutes.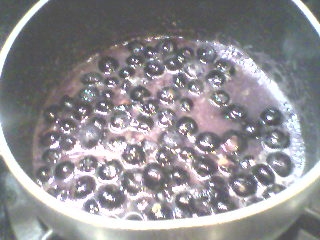 Add the remaining cup of berries and lemon juice.
Let cool and serve.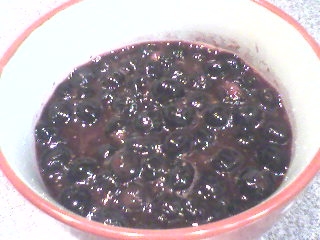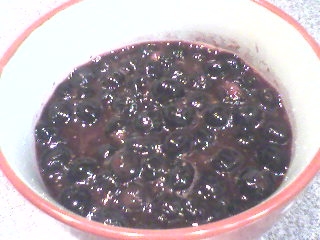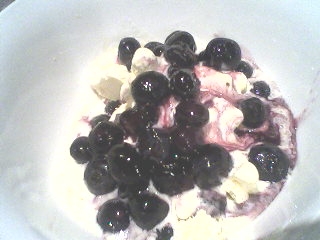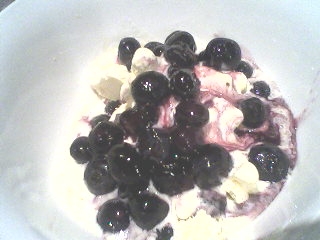 Served over Ice Cream
Even though school has started for my boys, the summer is still here and hot as ever.