Part of being frugal and trying to cut corners wherever I can, is finding ways to reuse, reduce and recycle. This may or may not be a new idea for you, but I reuse storage bags (Ziploc).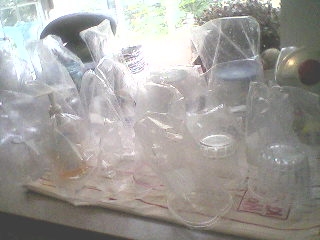 First, I turn them inside out and wash them. I put a drop or two of dishsoap on them and rinse them well.
Then I stand them up, sometimes over a glass or container to dry. Most of the time after a few hours they are mostly dry and then I turn them right side out and dry them a few more hours.
Reusing storage bags not only helps with cost but also helps the landfills.
I need to add too, that I don't reuse bags that I have had raw meat in. I also try to use plastic reusable containers as much as possible but sometimes using a bag is necessary and a little easier.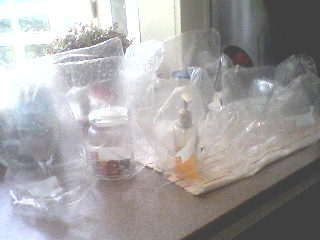 Another way to save on your kitchen supplies is paper towel. I will admit that I do buy paper towel, mostly because I have 2 teenage boys and my youngest son is 12. I can get by with 3-4 rolls per month, by using my kitchen towels.
For more frugal tips, please visit: