Truvia is Sharing a Sweet Future for Bolivian Children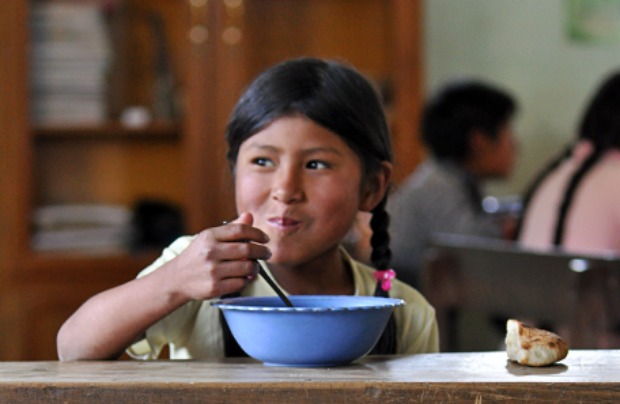 Childhood Hunger is a huge problem in our world today.  It just breaks my heart to know that there are little ones who will go to sleep tonight feeling hunger pangs or worse due to the lack of nutrition.  That's why I'm so grateful to Truvia for doing their part to help with this huge calamity that is plaguing our world.  I already love Truvia for their excellent products, but this project makes me appreciate them even more.

Truvia has partnered with the United Nations World Food Program to help reduce childhood hunger in Bolivia. During Truvia's "Sharing a Sweet Future" charitable initiative, nearly $1 million in contributions will be used to help develop sustainable communities in Bolivia, a region of critical need with one of the highest rates of nutritional deficiencies in South America.
In Bolivia, 40 percent of families struggle to support their children's most basic food needs. In addition to the children its helped feed, Sharing a Sweet Future has provided 97 metric tons of vitamin-fortified vegetable oil for healthy meals and trained residents to build 125 safer, fuel-efficient stoves in rural communities, which will benefit over 17,000 children in the years to come and minimize environmental destruction.
You can help too! Head on over to World Food Programme to make a donation.
Check out the following facts about the child hunger problem in Bolivia:
Two-thirds of the Bolivian population is below the poverty line
The majority Bolivian children do not receive the minimum daily caloric intake and are suffering from nutritional deficiencies
The widespread use of primitive cook stoves resulting in harmful smoke exposure has led to a number of health issues for Bolivian families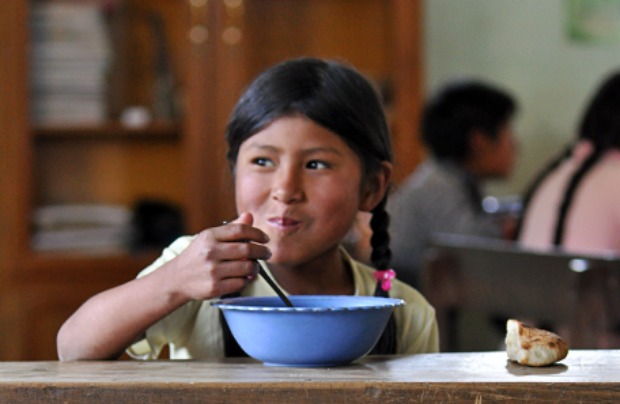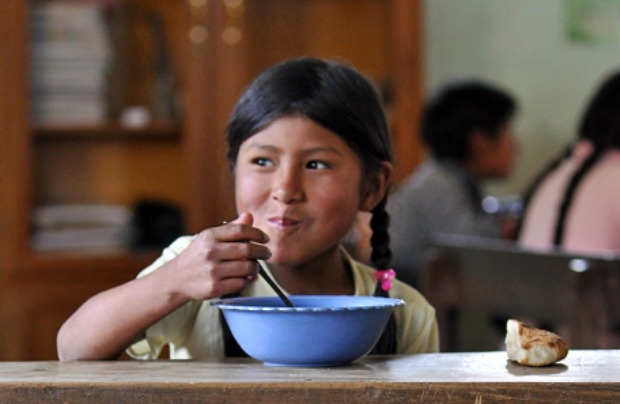 Matthew Jacobs, international product line manager for Truvia was recently quoted to say "By providing two meals a day to children in schools, we are providing nutrient-rich meals and motivating children to come to school and learn, the goal of this initiative is ultimately to help establish a self-sufficient community and the best way to do that is through better nutrition and education."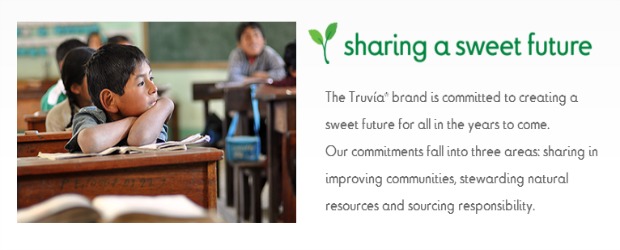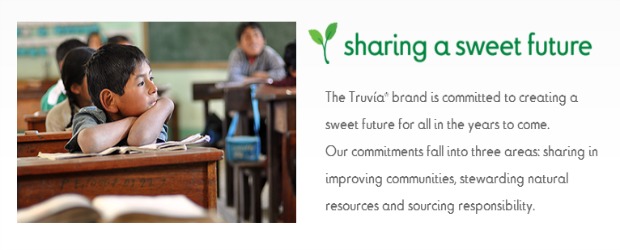 Learn how you can help Truvia give back to the community in the coming years by voting for their next charitable partner! Cast your vote!
I hope you would consider sharing some of these videos with your friends and family to help raise awareness for childhood hunger in Bolivia.  If you choose to share, please use #SweetFuture to help spread the word.