Backyard Camping: Campfire S'mores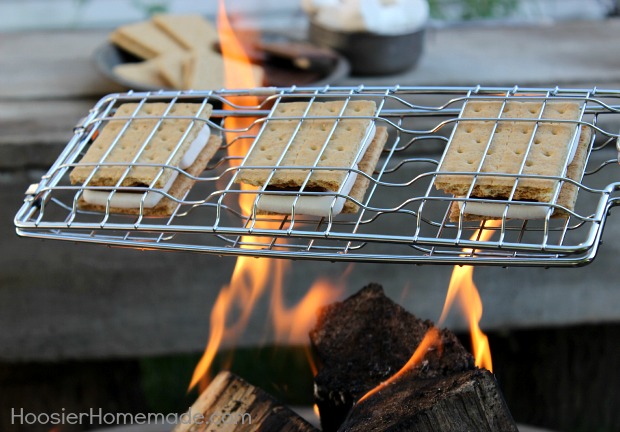 So I'll have to admit – I'm not a "roughing it" kind of gal. I love the comfort of my bed and the luxury of my home. However, I do love several things about camping, especially the food.
Growing up in a home with a mother who didn't really enjoy sleeping outside, but did love the food and atmosphere of camping, my boys had the next best thing…Backyard Camping. Now we did go camping – real camping, in a tent at the campground – but only once. And I think I would also be fine with camping in a trailer, but for now, we are happy with enjoying our camping experience in the backyard.
A big part of the camping experience is of course, Campfire S'mores and the food. So today I'm sharing a few ideas for you to create an easy camping experience with your family right in your own backyard.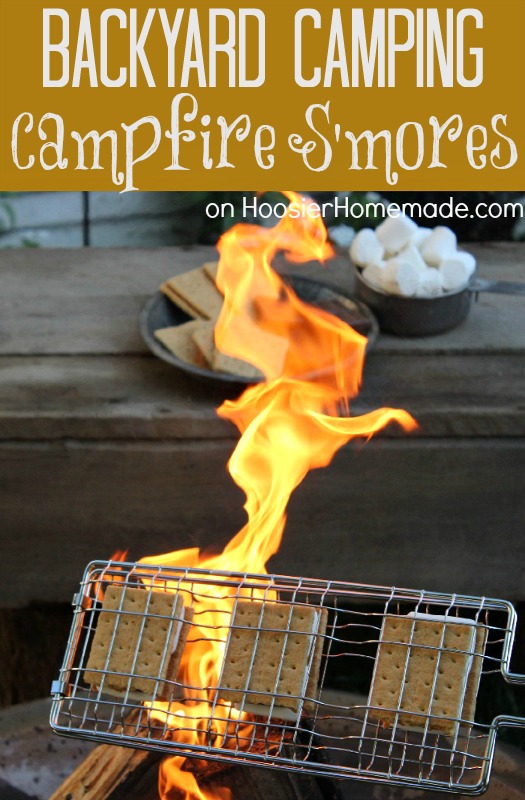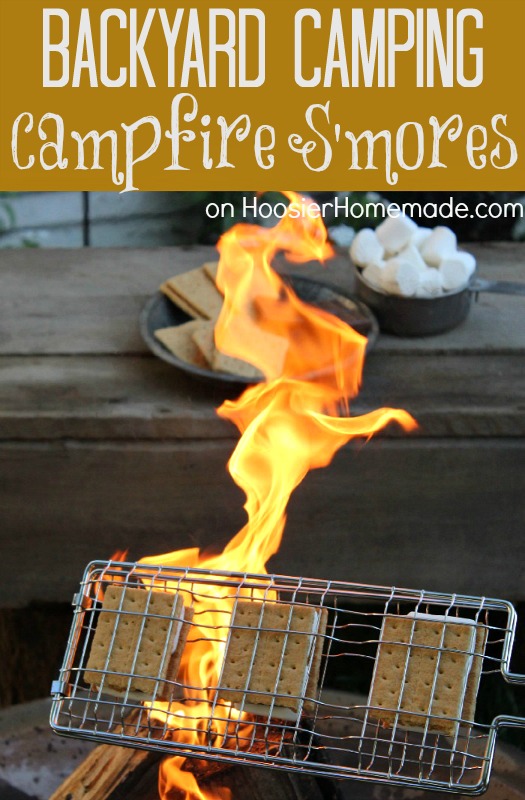 Whether you are pitching a tent or perhaps just enjoying an after dinner treat, you will want to get one of these handy-dandy S'mores Makers at Walmart. If your kiddos are anything like mine, they love to roast the marshmallows over the fire, but we almost always end up with marshmallows that are either burnt or fall off the stick into the fire.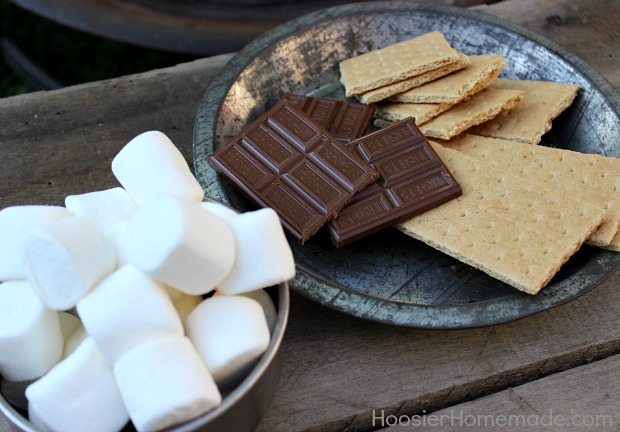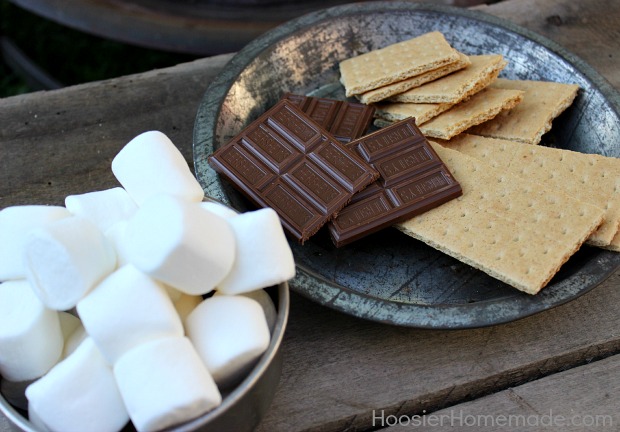 Grab all the ingredients for S'mores – Graham Crackers, Marshmallows and Chocolate Bars!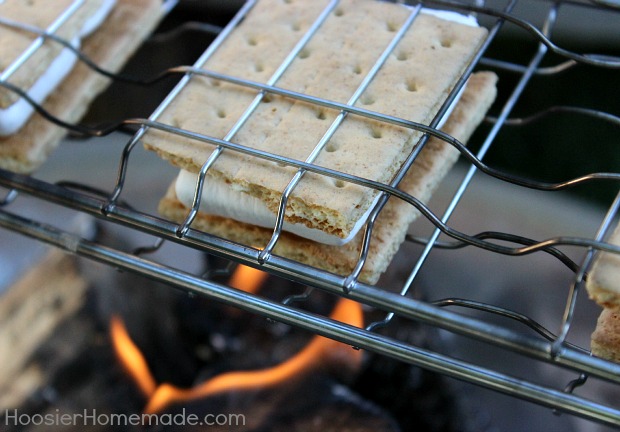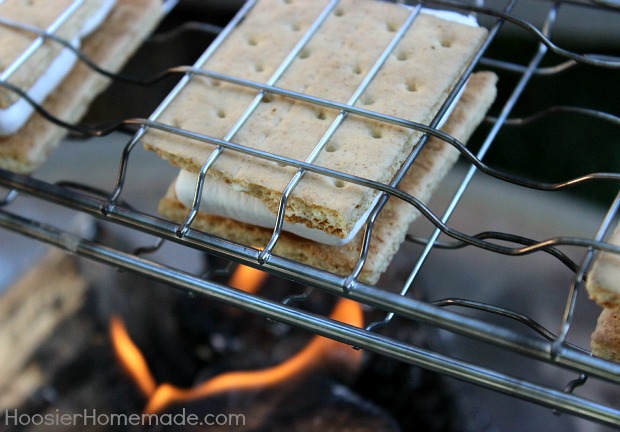 The just simply layer the ingredients as you normally would, and close the top of the S'mores Maker.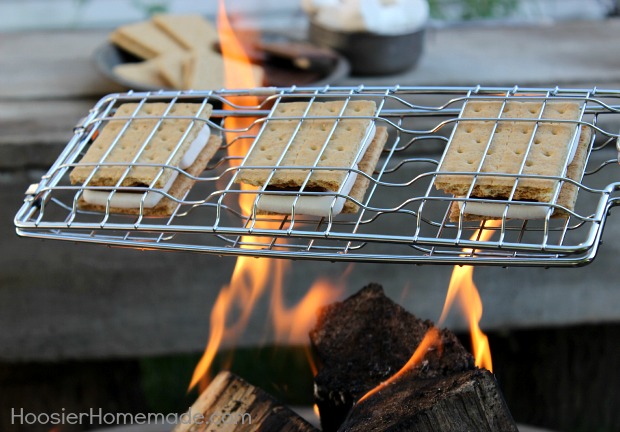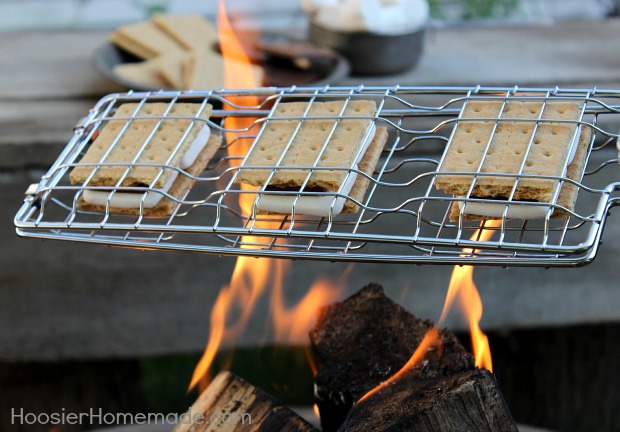 Roasting the S'mores over our fire pit worked out perfectly.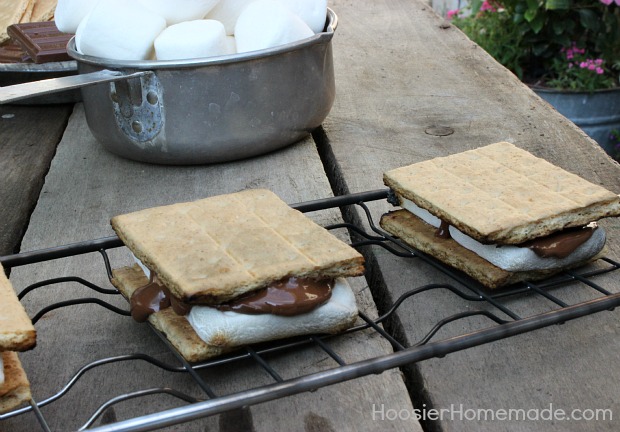 And in just a few minutes you have not one but three ooey-gooey delicious S'mores!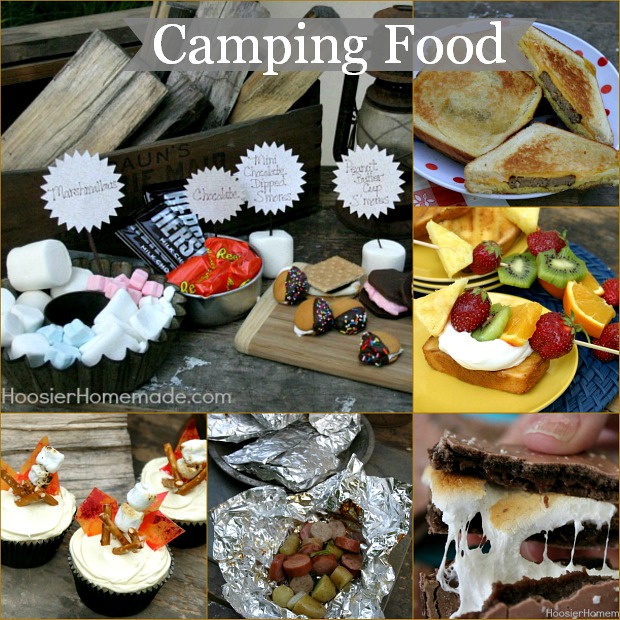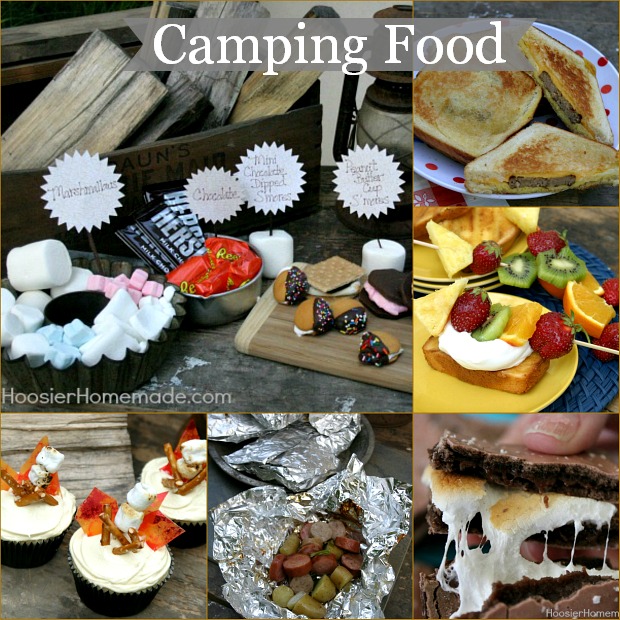 Now whether you are camping at a campground or in your backyard, you will need some recipes. Here are some of our favorites, many are from the Camping Week we did last year.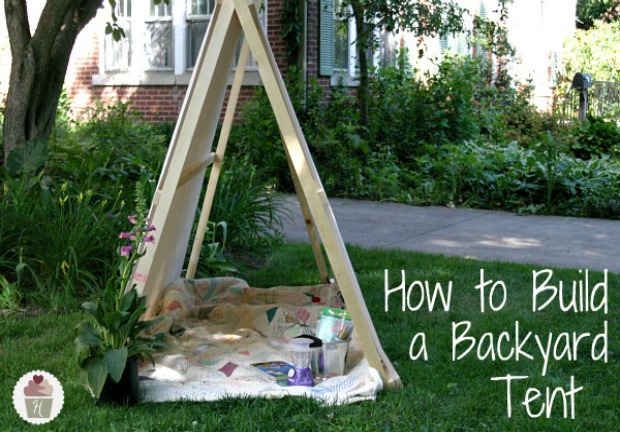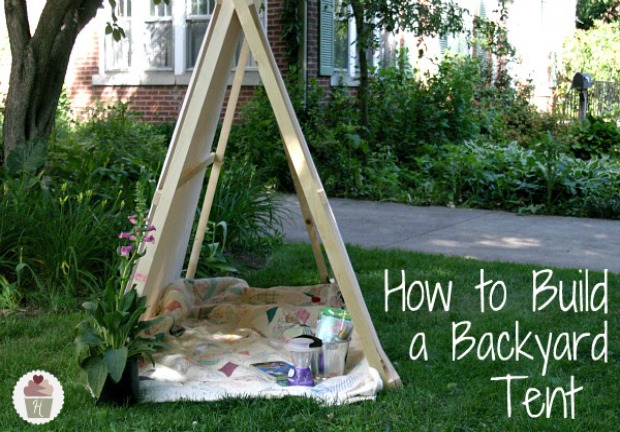 Now that we have all the food ready, we will need somewhere to relax. This Backyard Tent that we made last year, isn't necessarily perfect for sleeping in all night, but absolutely a hit with the kiddos to hang out in.
But we are talking about Backyard Camping. So if you are looking for a tent to use in the Backyard or if you are an adventurous family and head to the park or campground, check out the Tents that Walmart has to offer!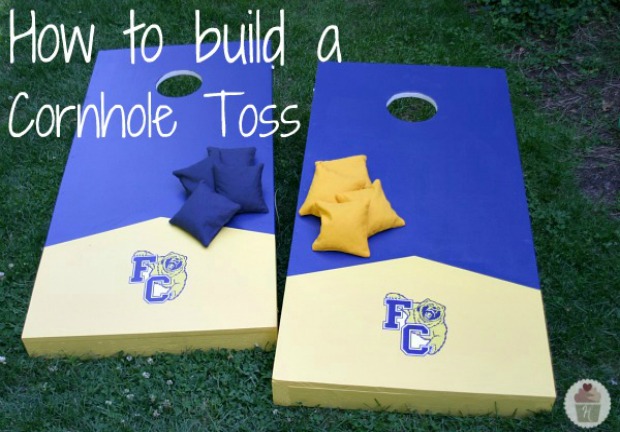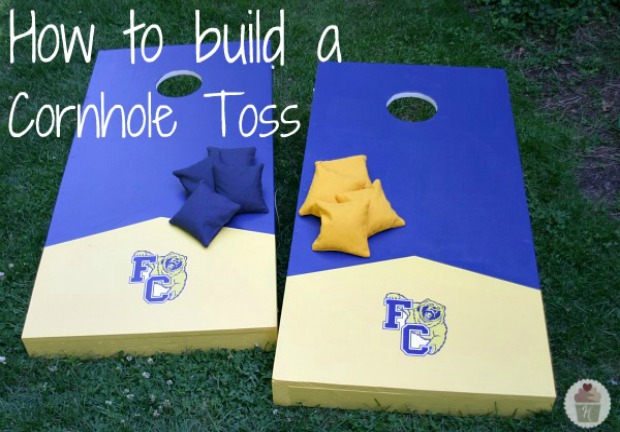 While sitting around the campfire is fun, the kids are probably going to want something to do. Here are a few ideas for you…
Cornhole Toss – Always a hit with the kids and adults alike! We shared how to build them last year
How to Play Bean Bag Toss – Walmart offers a variety of outdoor games, Jenn shows you how to set it up and tells you all about the rules of the game
Backyard Games – Create a set of Olympic like games with easy to find supplies