Twinkie Strawberry Shortcake Bites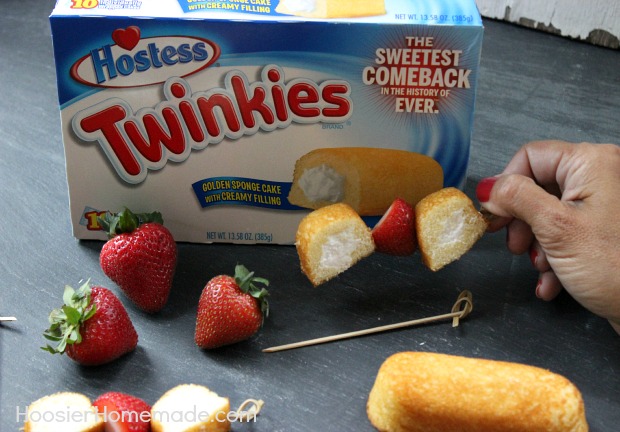 Hey! Did you hear? Twinkies are back! And not only Twinkies, they are also bringing back other Hostess treats too!
So to celebrate the come back of Twinkie, we have a super simple – will take less than 5 minutes – treat to share with you made with Twinkies and Strawberries – that's it! How great is that?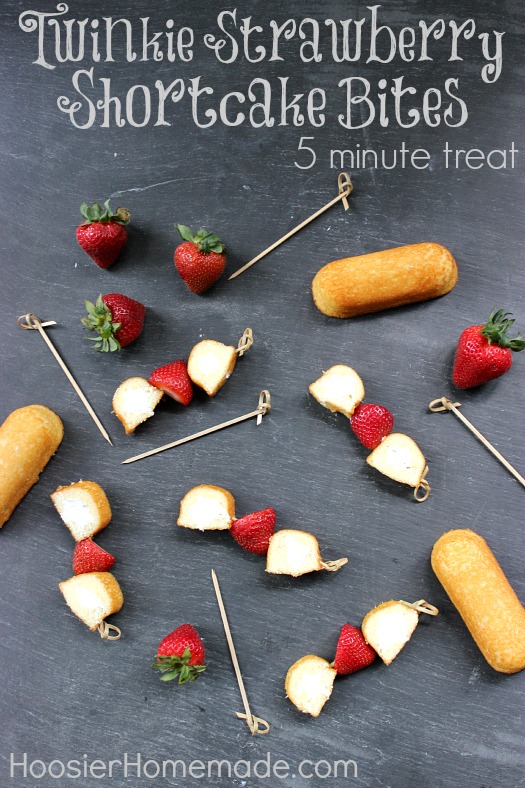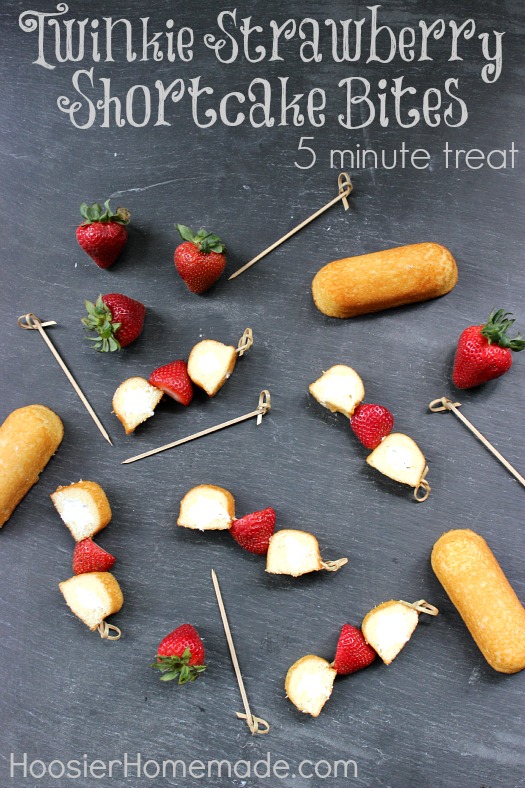 So tell me? Are you a Twinkie lover? Have you missed them?
Our oldest son, who is a HUGE Twinkie fan, was shocked when he saw the box of Twinkies and Hostess Cupcakes that I bought and were sitting on the counter while I worked on these Shortcake Bites. He said "oh man – life just got better," and preceded to take the rest of the box to his room, saying he was going to make sure to eat the rest since he hasn't had them in awhile.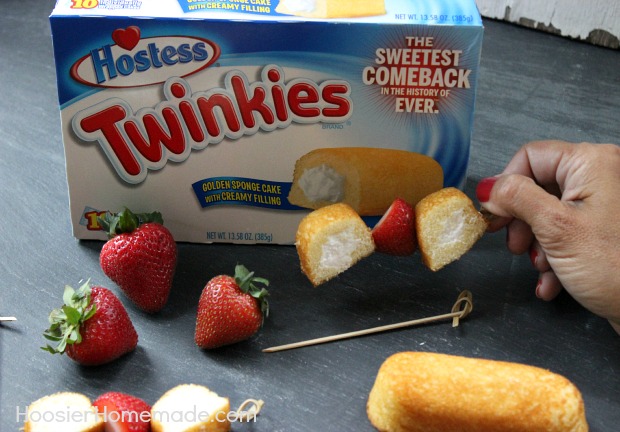 These little babies are super easy, but taste delicious! They are perfect for an afternoon treat for the kiddos or even great to serve during movie night or a quick dessert if someone stops by unexpected.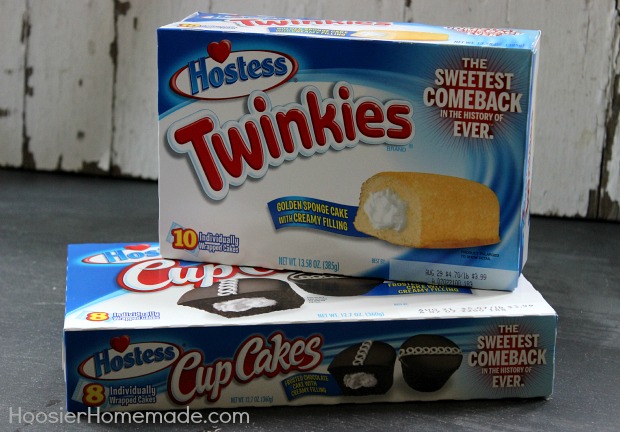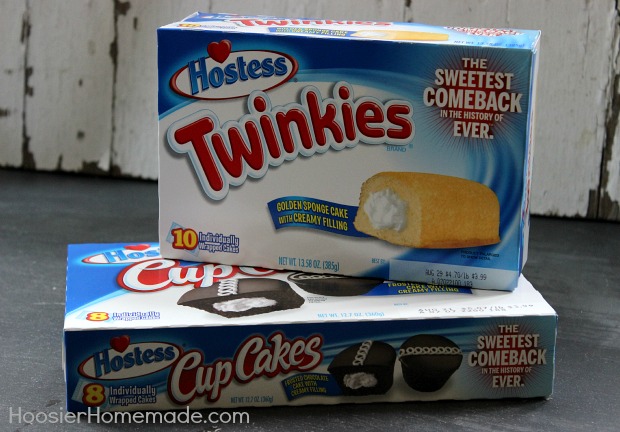 Twinkies comeback, being called "the sweetest comeback in the history of ever" hit the shelves at Walmart on July 15th. The new Twinkies carry an extended shelf life of 45 days, versus two weeks previously.
And for the avid Twinkie fan, Walmart also carries a Twinkie Cookbook! I had no idea, thanks Mommy's Kitchen for that great find!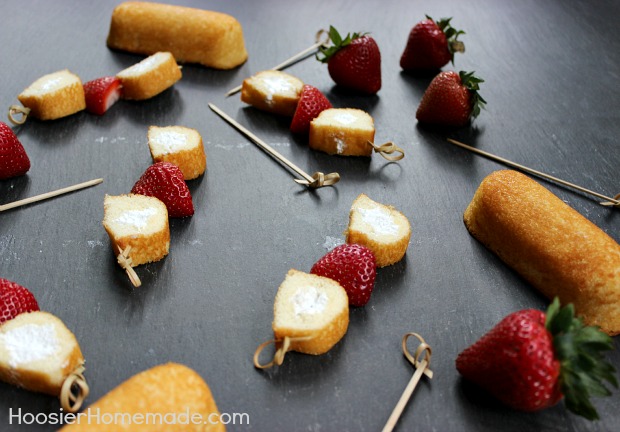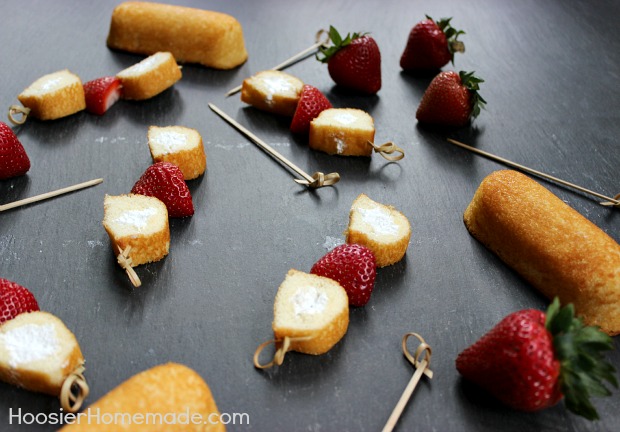 Surprising Twinkie lovers with their comeback also makes those that sell Fried Twinkies at the State Fair pretty happy! Our youngest actually tried one last year and loved it. This year it was Fried Gumballs and Fried Cookie Dough – I think I need to try to figure out how to fry the cookie dough, it's actually looked really good and he loved it!
Twinkie Strawberry Shortcakes Bites
Open Twinkies and slice with a serrated knife
Cut strawberries in half
Place on small skewers, if you like