Do you have a Princess celebrating a birthday soon? Every little girl dreams of being a Princess, especially one of the Disney Princesses. So why not make her day extra special with this spectacular Princess Party complete with Pink Princess Cupcakes and easy to assemble Decorations.
From the time your guests arrive at the castle doors, the girls will feel like they were transported to the Disney Princesses' Castle.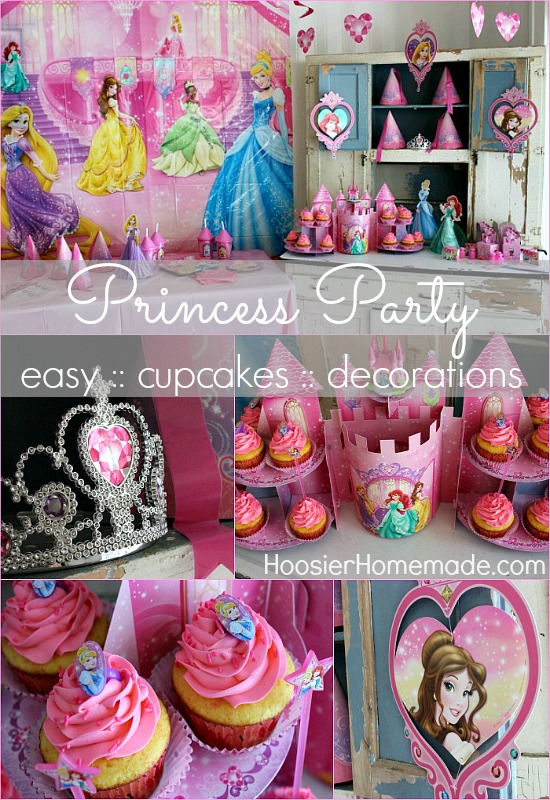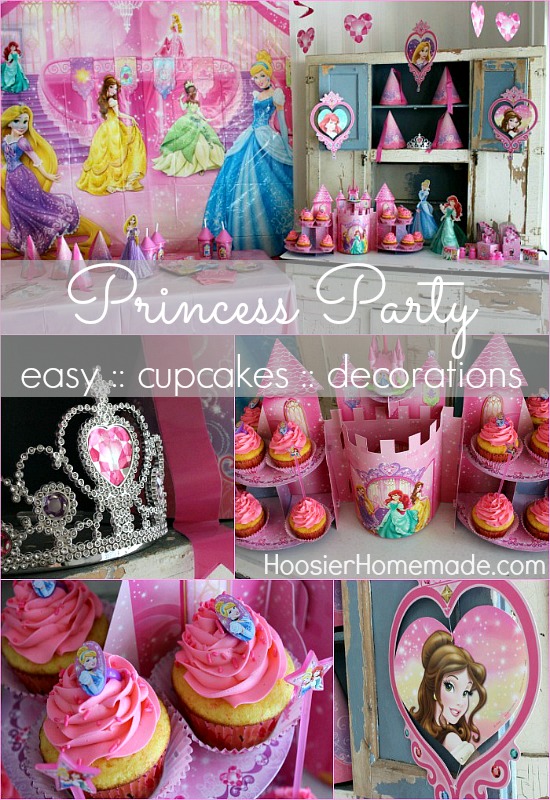 Setting up this Princess Party was super easy thanks to Hallmark. They have the complete Disney Princess selection available at Walmart, along with other themed parties, to make your party the Royal Event of the Year.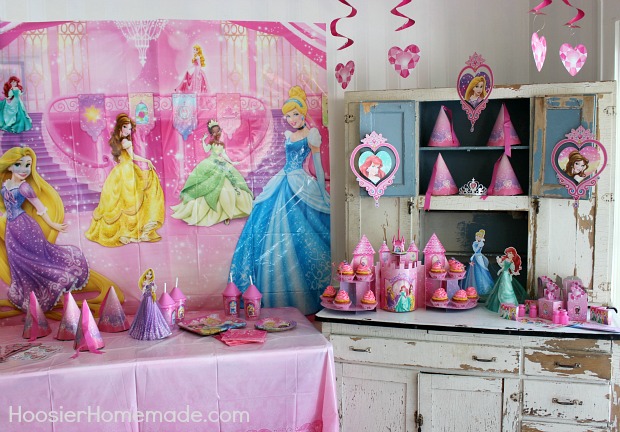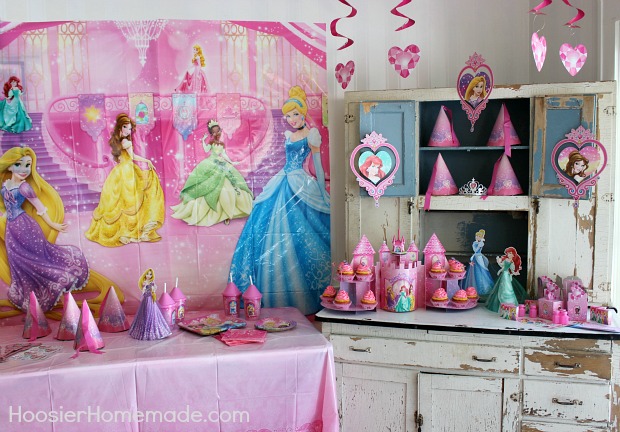 Our living room was transformed into a Disney Castle with the adorable decorations and party supplies, complete with a cupcake tower – I knew you would love that! Setting the scene on the wall is the Backdrop, it also comes with Props for a fun photo shoot.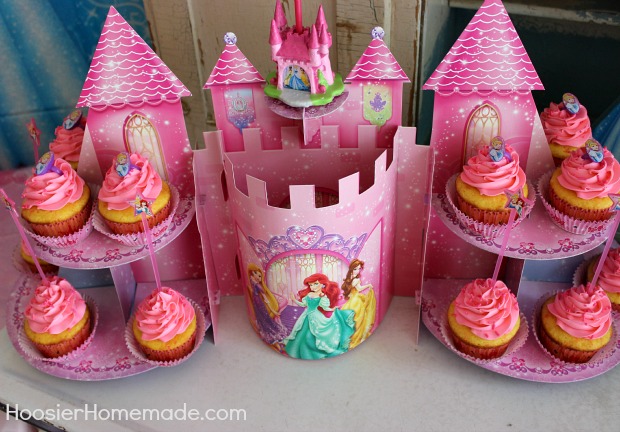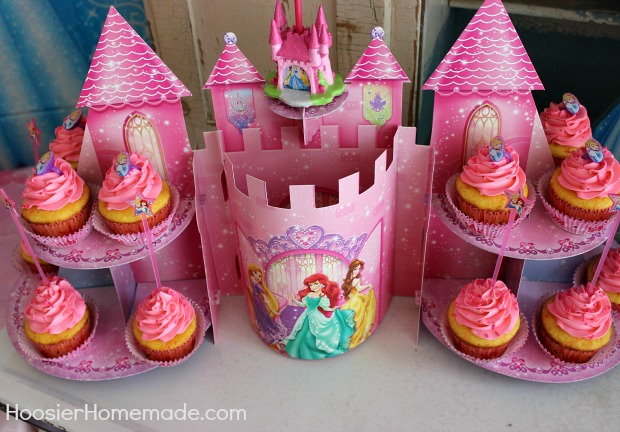 The Pink Princess Cupcakes look so cute sitting on the castle. More on the Princess Cupcakes later, but for now let's take a peek at the rest of the Princess Party.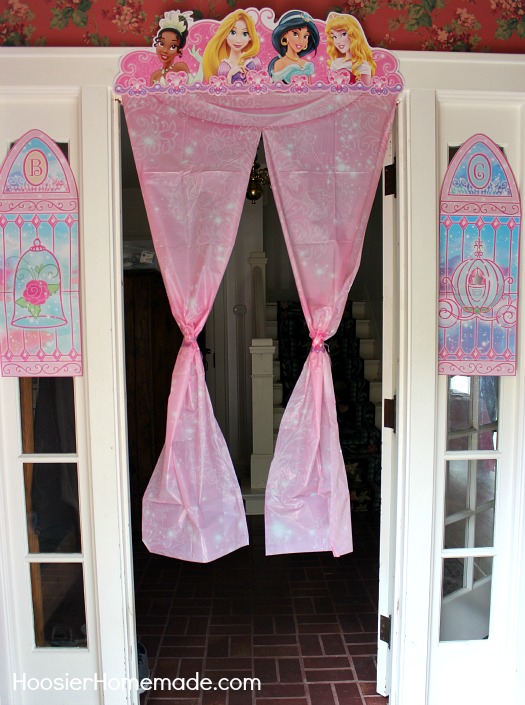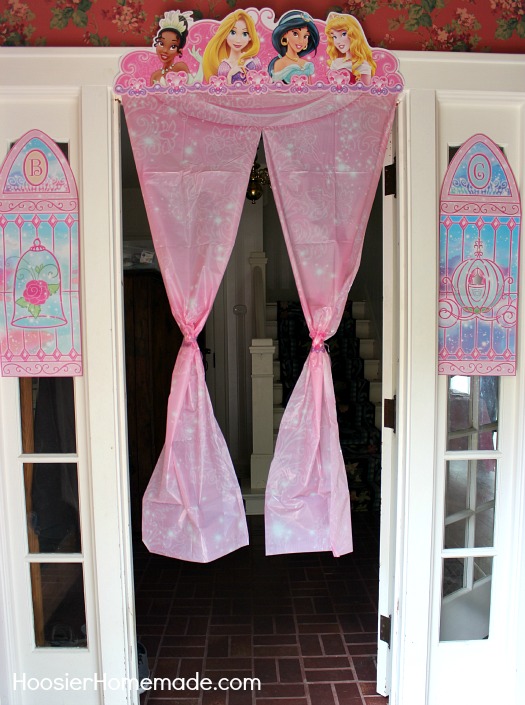 When the guests arrive, they are greeted by the Doorway Curtain Decoration.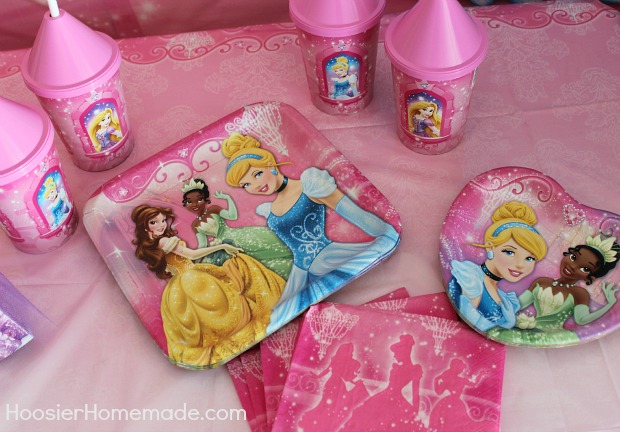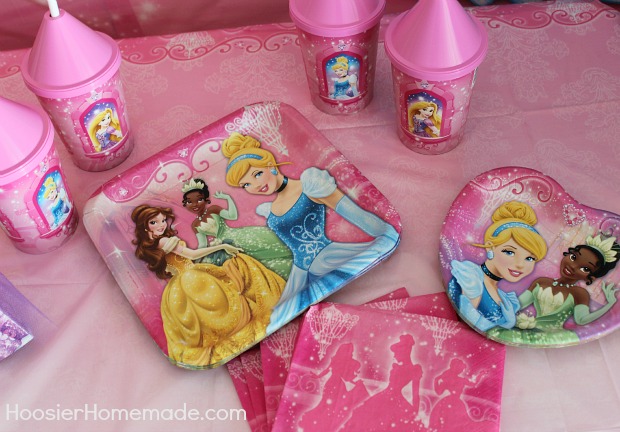 Plates, napkins and cups with lids and straws are perfect for the special occasion.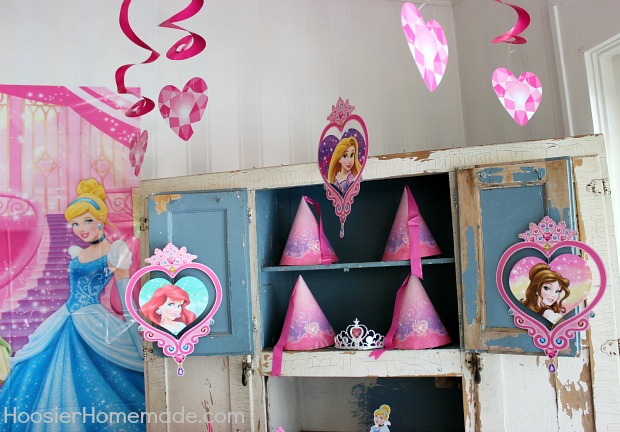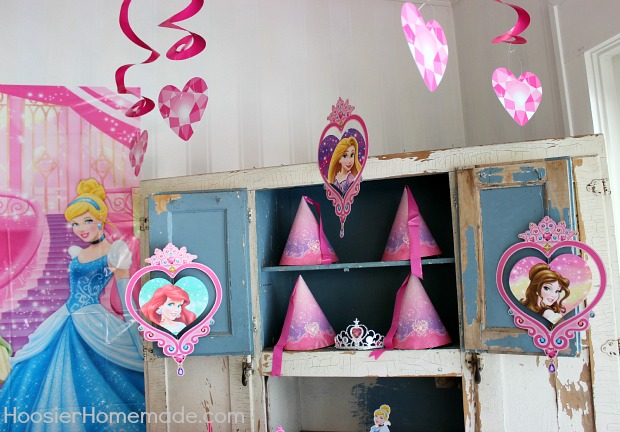 The hanging decorations come in a Room Transformation Kit complete with the Princesses and the heart spirals. Also the window decorations that we used on either side of the Doorway Curtain.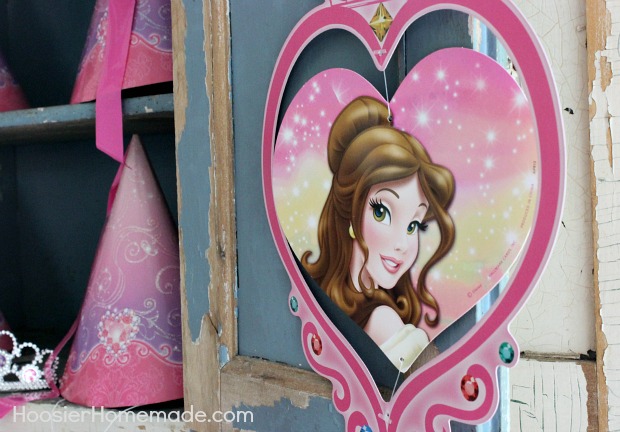 There are 5 Disney Princesses featured in the collection – Belle, Cinderella, Ariel, Tiana and Rapunzel.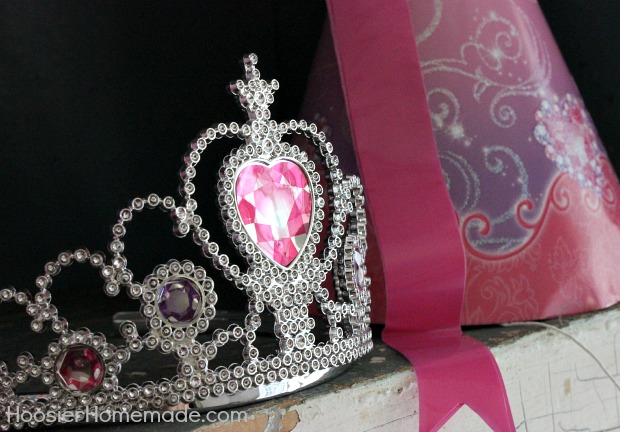 A jeweled tiara for the birthday girl.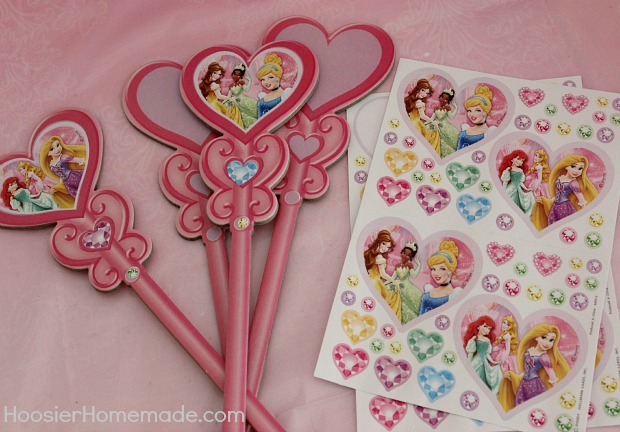 Let's not forget some fun things for the guests. This set of Decorate-a-Sceptor makes an easy activity for each guest to do and then take home.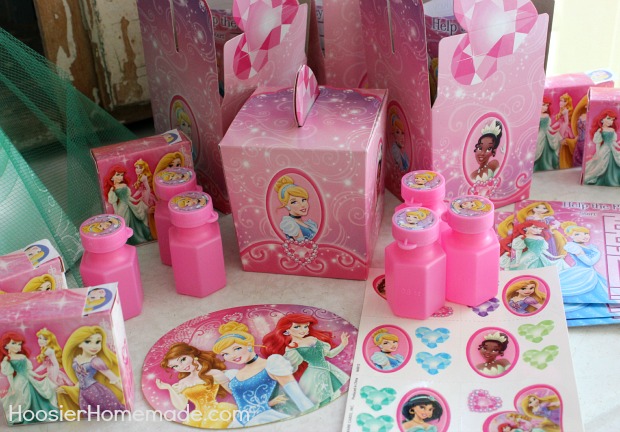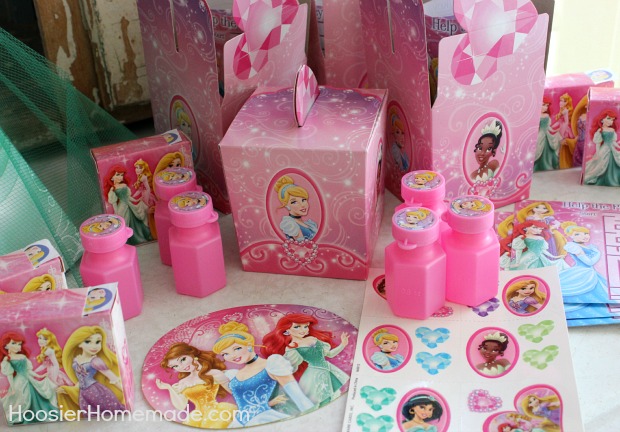 The Treasure Boxes are perfect to hold the take home prizes like activity sheets, tattoos, stickers, bubbles and puzzles.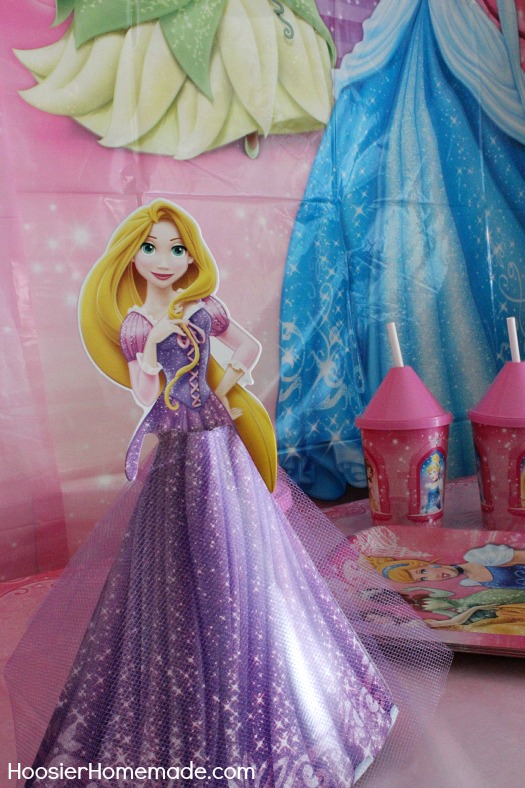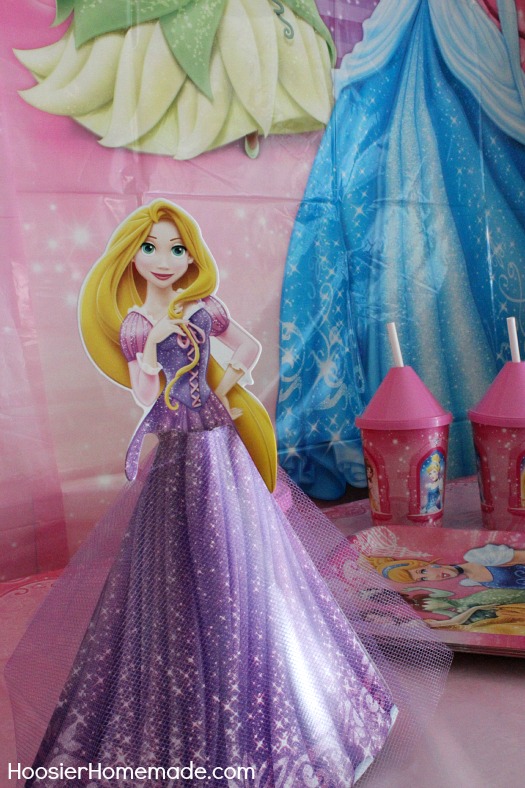 Rapunzel, Belle and Cinderella add to the setting with these Tabletop Decorations.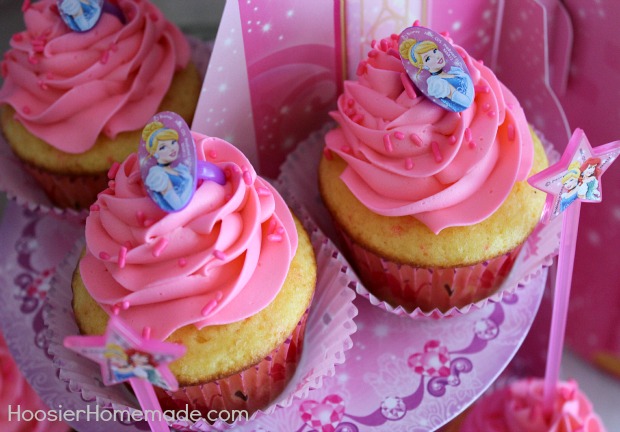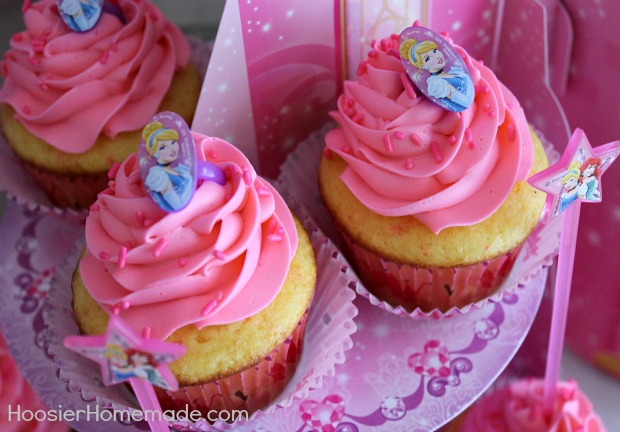 For the Princess Cupcakes, I started with a Golden Butter Cake Mix – you can certainly use your favorite flavor – and add the ingredients to make it taste more like homemade. Then I added Wilton Colorburst Batter Bits to add a little more fun. The liners are from Wilton and available in the Party Section at Walmart.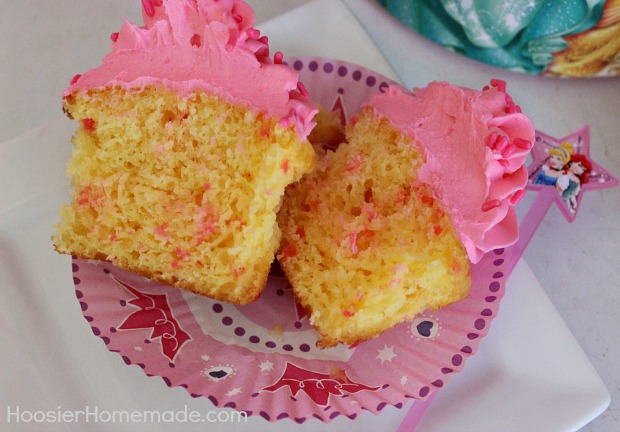 You can see the pink bits inside the cupcake. For the frosting, fit a decorator bag with a #1M star tip and pipe on the frosting. Need help frosting a cupcake? Check out my tips for How to Frost a Cupcake, complete with a how-to video.
Sprinkles are always a must on birthday cupcakes, I added some pink jimmie sprinkles.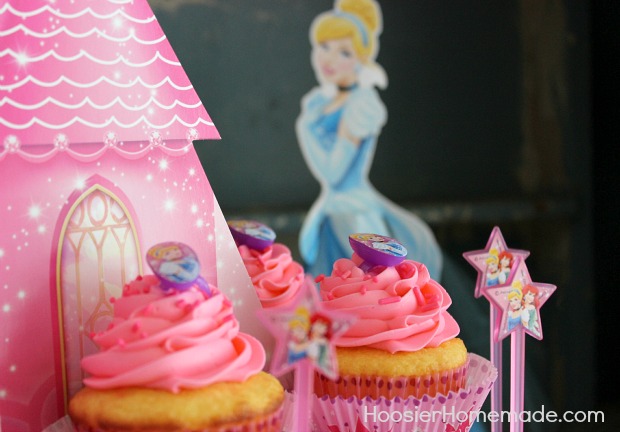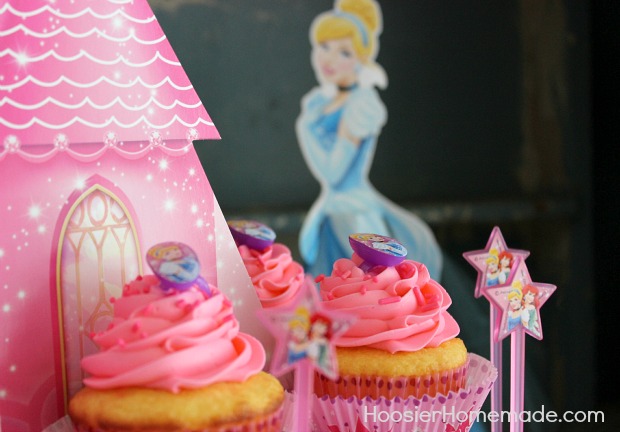 And to decorate the top, I used the Rings and Wands that came in the Party Favor Pack.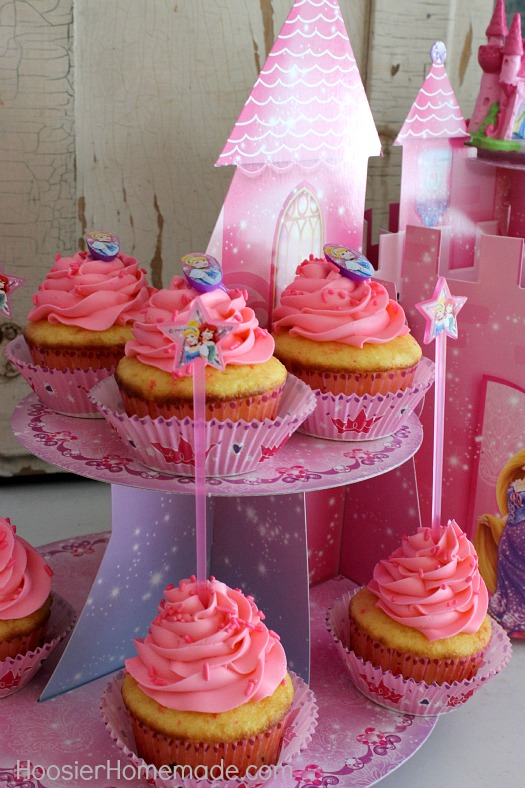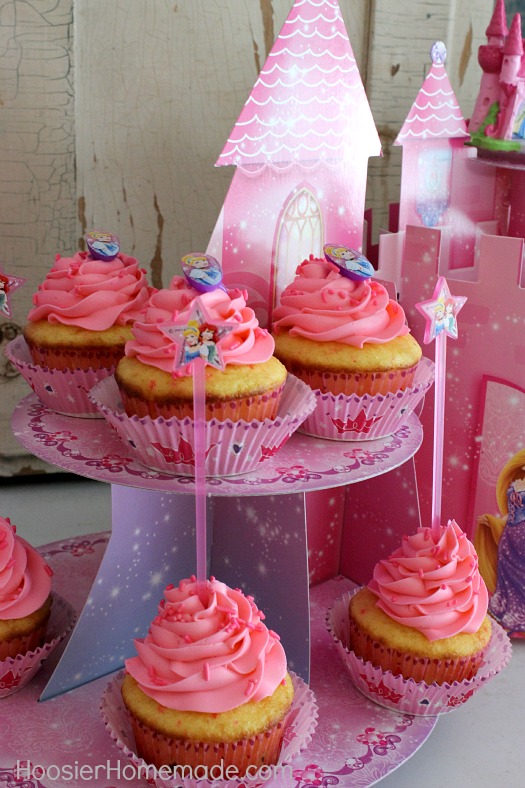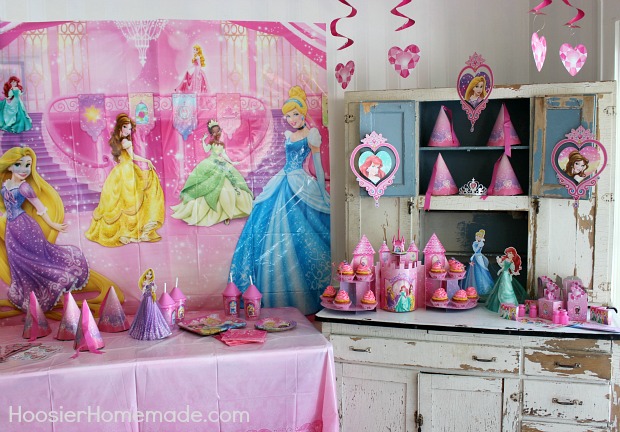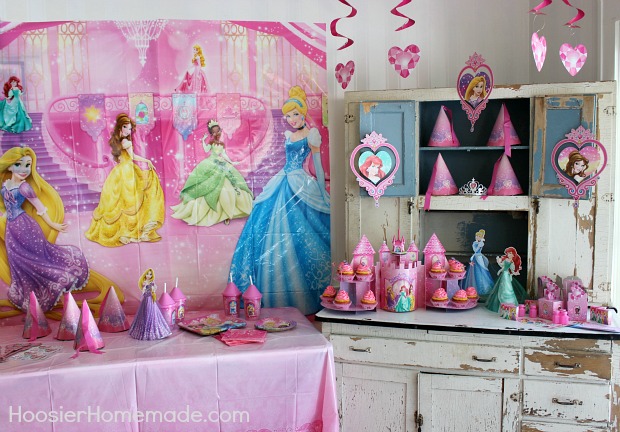 Princess Party Re-cap
Everything available at Walmart in the Party Section
Backdrop and Props Kit

Plastic tablecloth
Princess Tabletop Decorations
Room Transformation Kit
Doorway Curtains
Cupcake Stand
Party Hats
Party Tiara
Treasurer Boxes
Party Favors
Decorate-a-Sceptor
Plates, Napkins, Cups and Lids
Also available but not shown
Birthday Banner

Door Banner
Hanging Centerpiece
Decorating & Sewing Activity
Balloon Drop
Bingo Party Game
Invitations and Thank You Cards
Snack Caddy
Birthday Sash
Party Horns