Whether your kids have been in school for a week or don't go back until after Labor Day, these back to school crafts are a fun way to celebrate the beginning of a new year!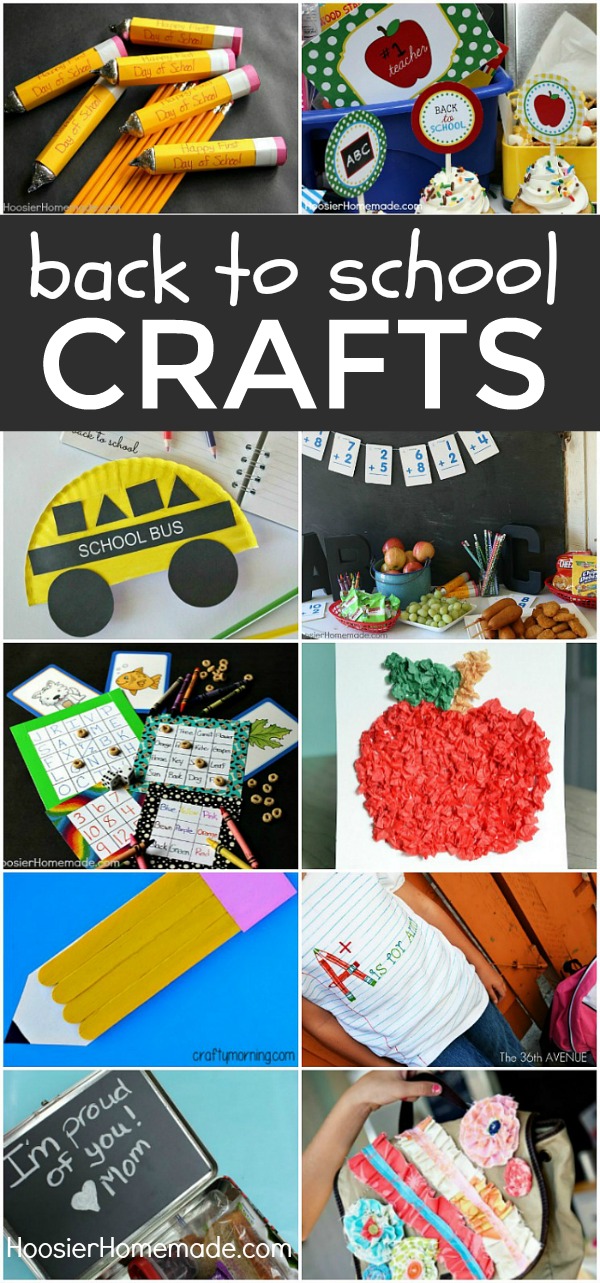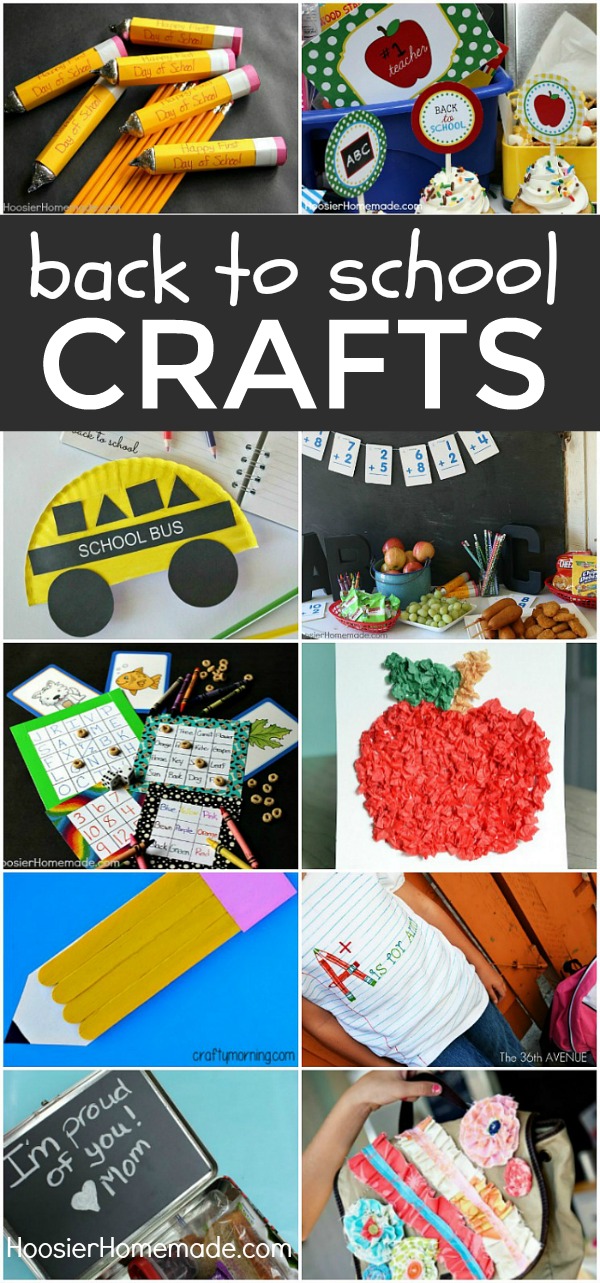 Going back to school is a big change for everyone- new clothes and book bags, riding the school bus or getting dropped off, lunch at school, and so many new friends. It is definitely the perfect time to celebrate the new year and the fun the kids will have!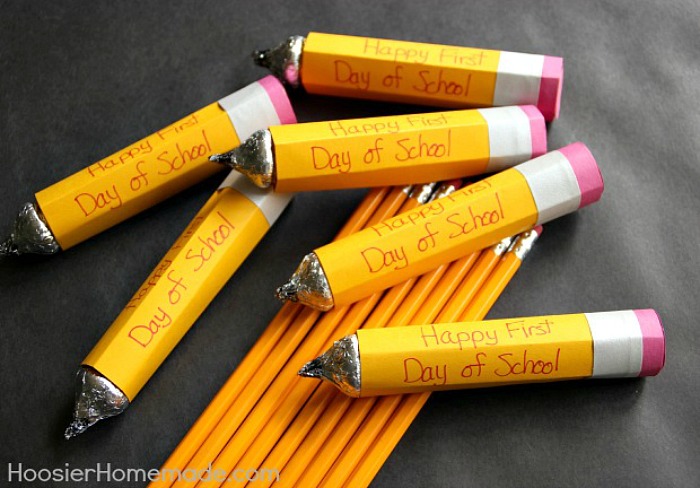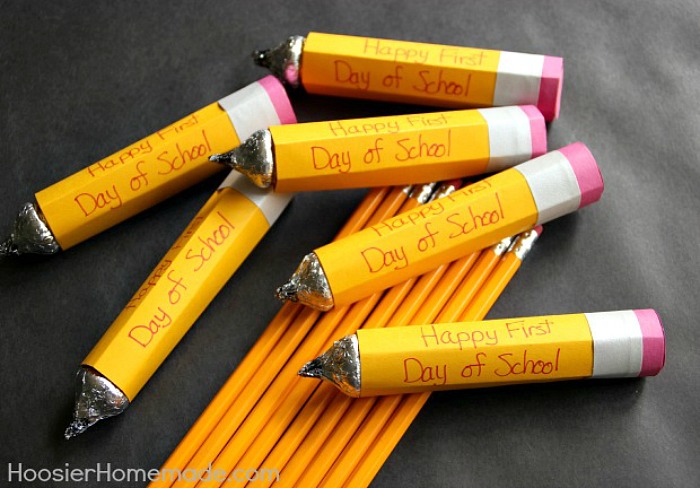 These pencils are so cute and so easy- and made of candy! Nothing better than that!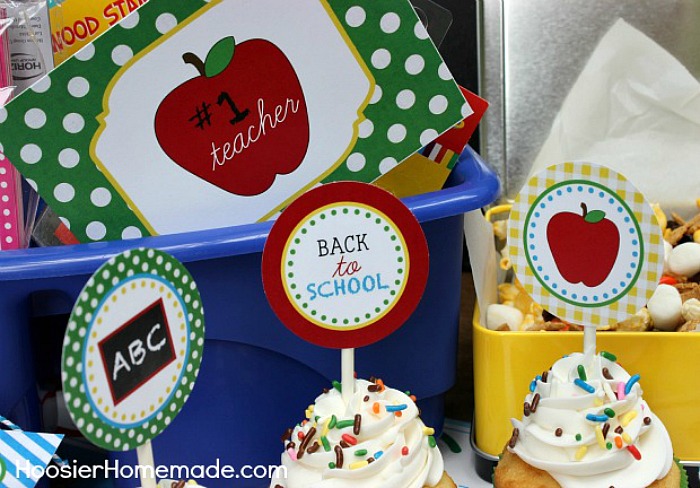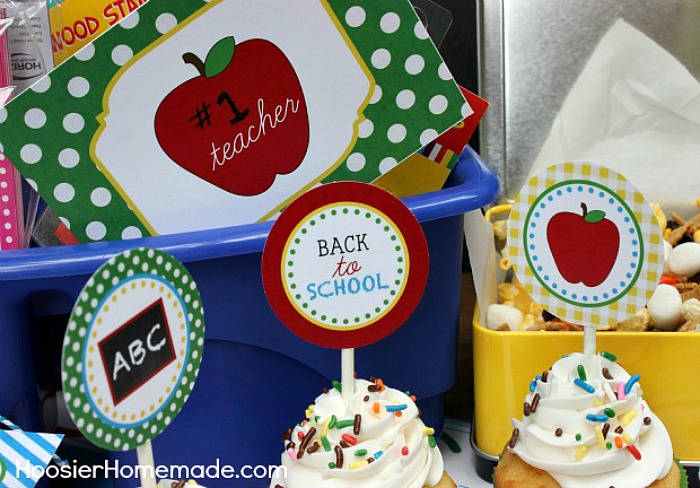 Throw a back to school party or just have a special afternoon with these back to school printables!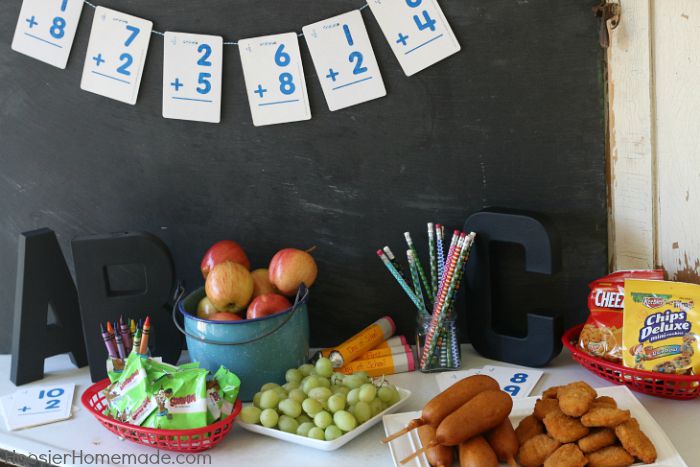 Make a simple Flashcard Garland for the perfect backdrop to back to school photos! Imagine how cute the kids will look under it!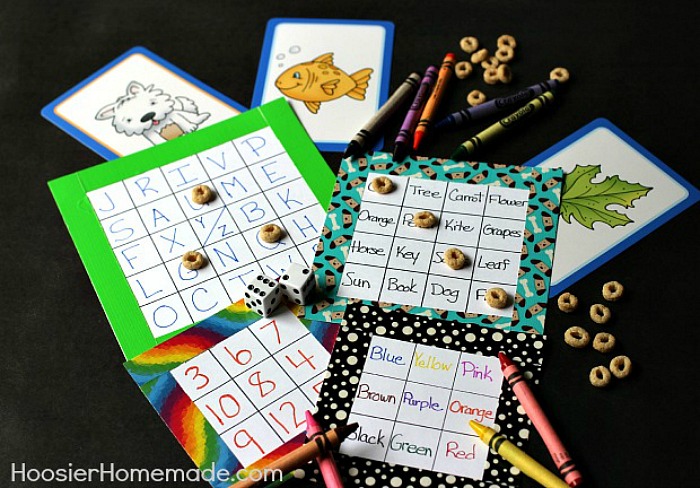 Back to school games are a great way to brush up on some things the kids learned last year or to teach them a few new skills- and candy bingo markers don't hurt!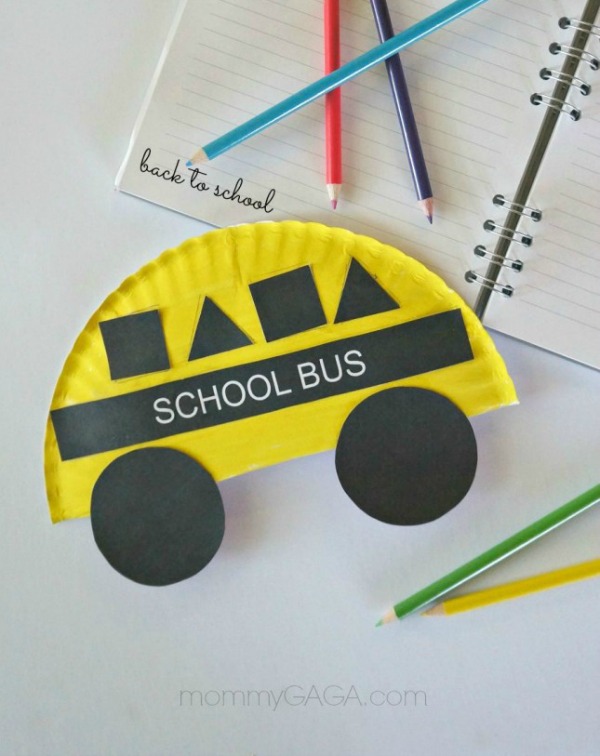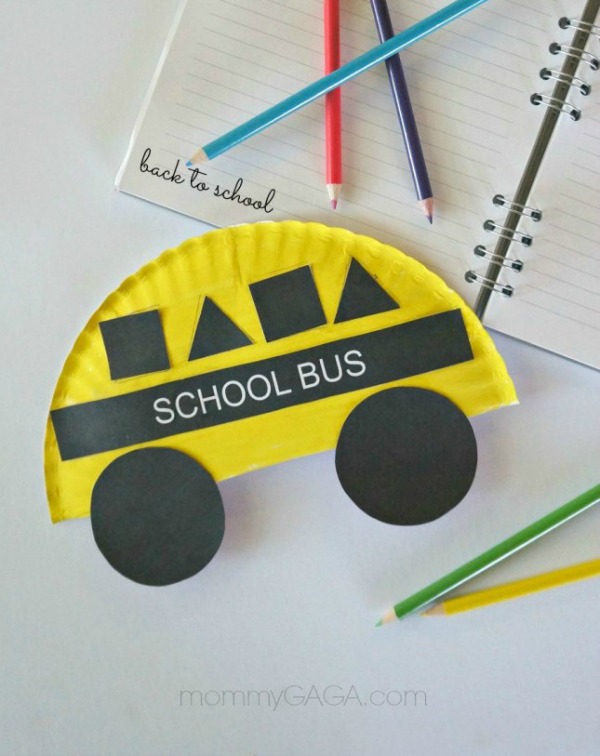 This paper plate school bus is too cute! So perfect to make while talking to the little ones about bus safety! Thanks Honey & Lime!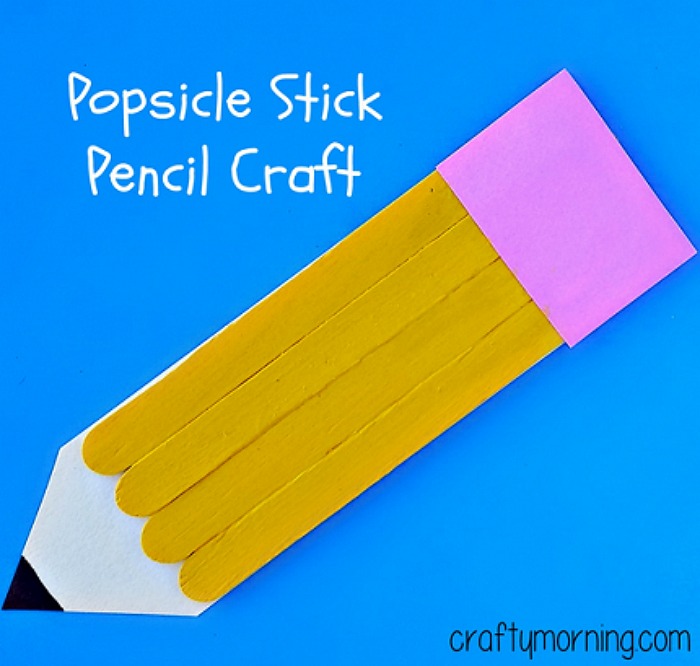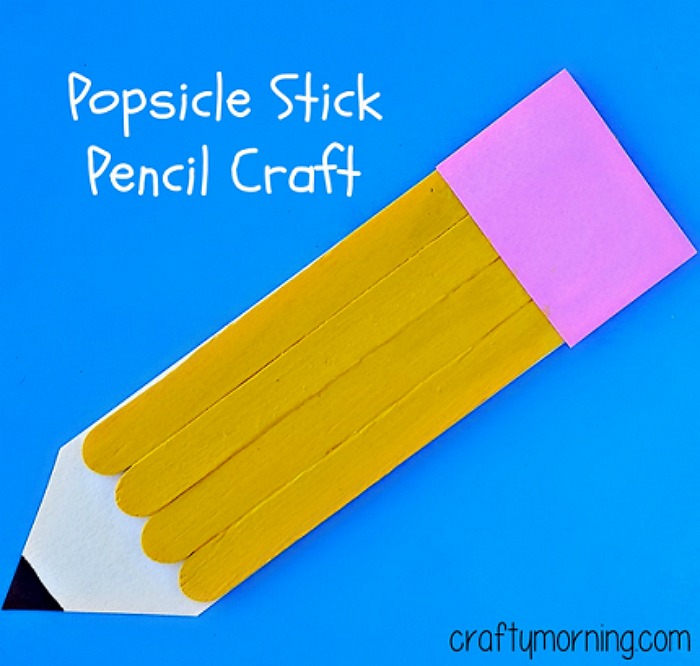 Grab your popsicle sticks and create this adorable pencil – or make a few of them to create a fun background or garland! Head to  Crafty Morning for the tutorial!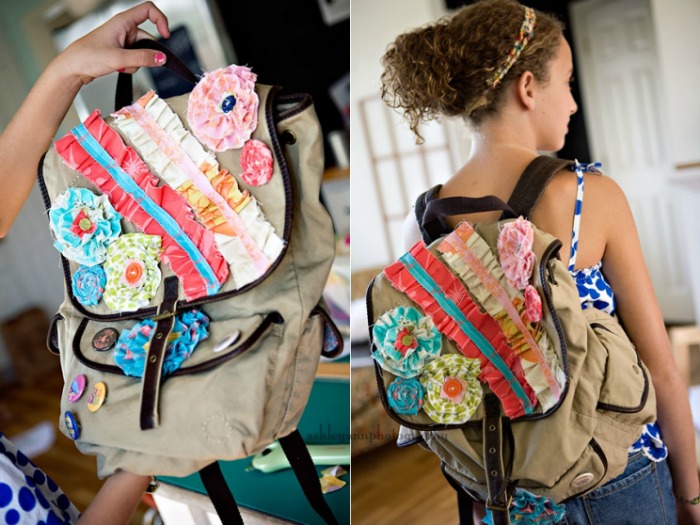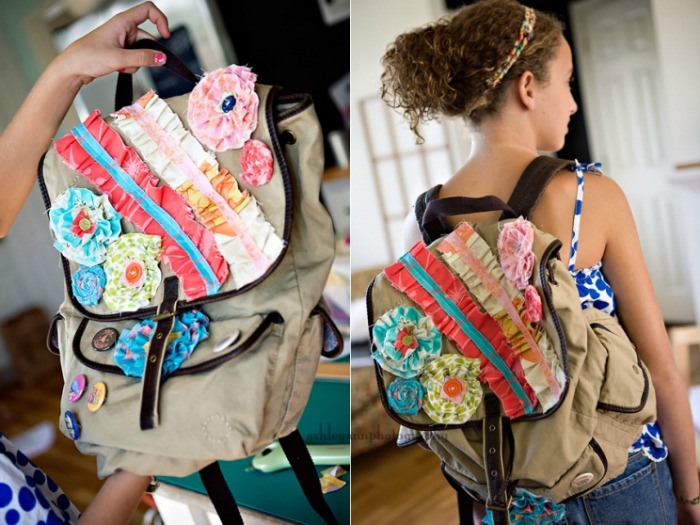 Does your child want to show off their personality? Or just make an old back pack new again? This tutorial from Ashley Ann Photography will show you how to spice up a plain backpack! Such a great way to get the kids excited for back to school!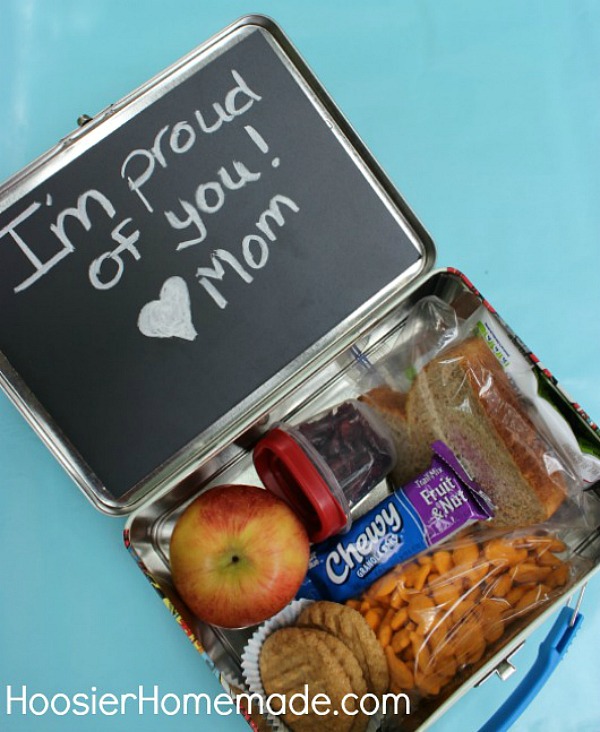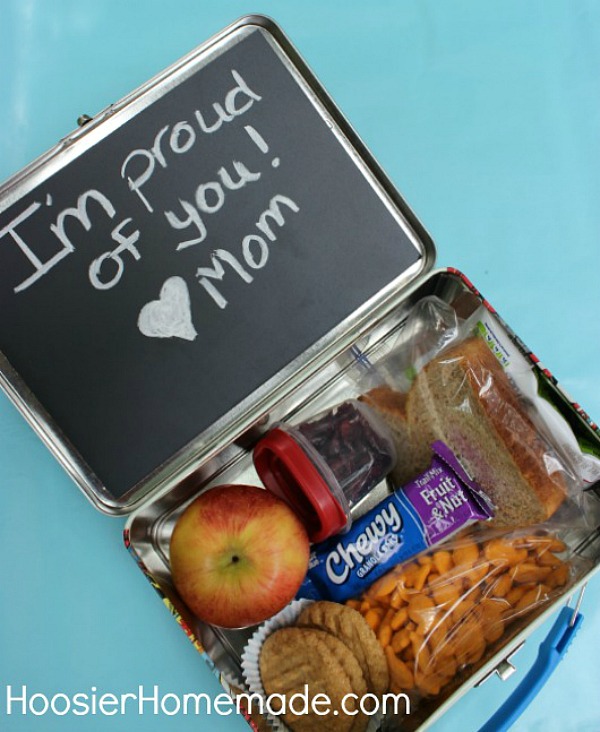 There is something so special about lunchbox notes! I loved knowing that my kids felt a little extra love at lunch. This is such a great spin on the traditional lunchbox note!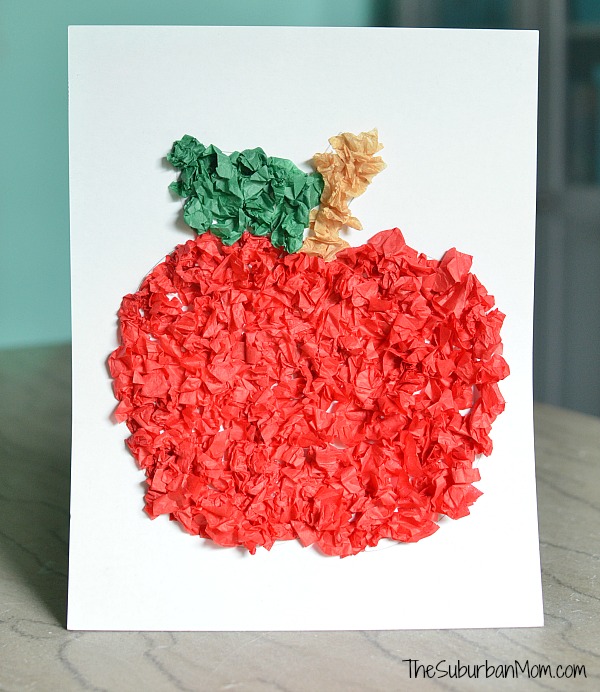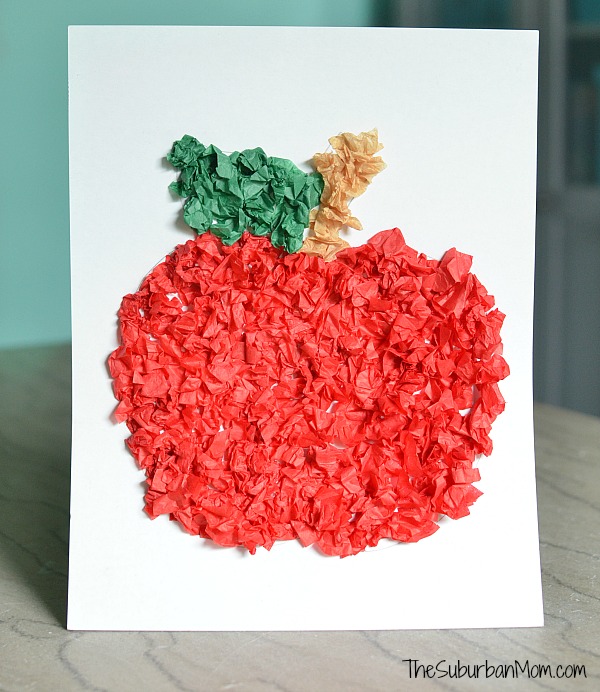 Apples and back to school go hand in hand! This adorable tissue paper craft from The Suburban Mom is the perfect way to have a little fun with your kids before they head back to school!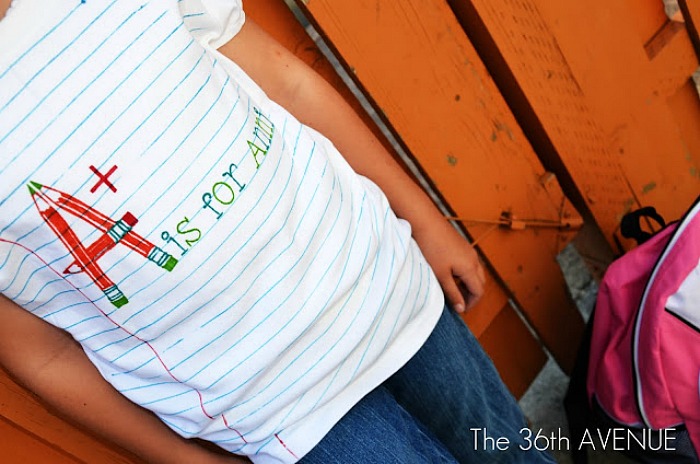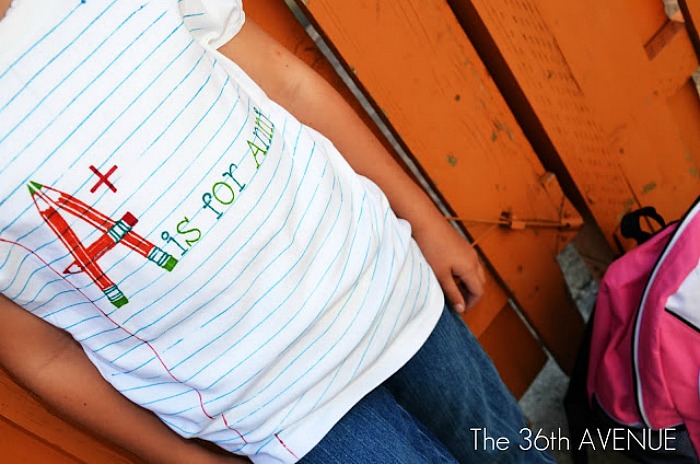 How cute is this? A personalized t- shirt is so great for the first day of school! And teachers will love the help remembering your child's name! Head to The 36th Avenue for the full tutorial!
How do you celebrate back to school? Do you have any fun traditions? We would love to hear about them!