Creating homemade gifts is a wonderful way to show someone that you care. Gift cards are a great way to give someone a gift when you aren't really sure what they'd like to have. Today's holiday inspiration combines those two things and brings you something completely adorable and easy to assemble. This handmade Christmas card will take just a few minutes to put together using just a few pieces of paper. It will be a great way to personalize a typically non-personal gift, like a gift card.
100 Days of Homemade Holiday Inspiration continues with Day 94! Each day we are inspiring you with  recipes, decorating ideas, crafts, homemade gift ideas and much more!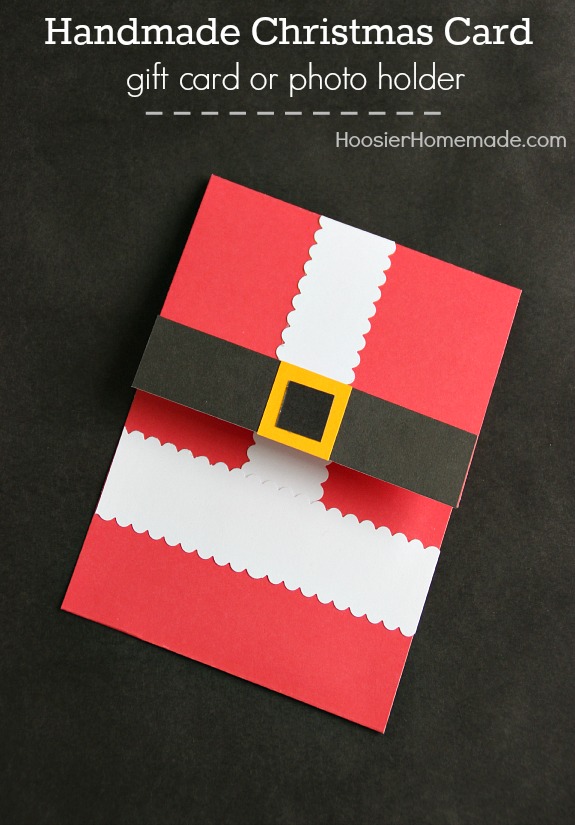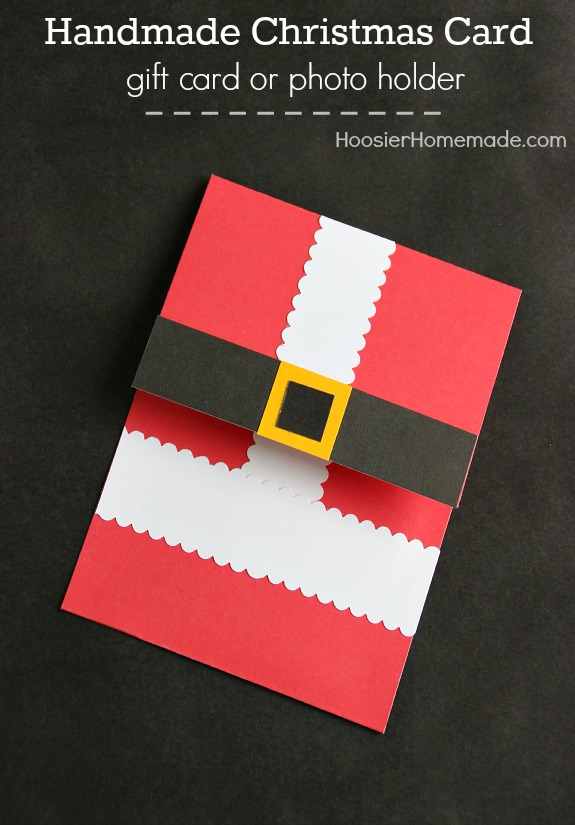 These are so simple to make that you could team up with your children to make a few. Once you've cut the paper, they could easily glue them together. These would be great to hold pictures of themselves or art work they've drawn for their grandparents. It's a great way to get the kids involved in the gift giving!
Find the instructions by clicking the link below…