5 Smoothie Recipes to Start your Day off Right
Smoothies are the perfect quick breakfast. Here are 5 Smoothie Recipes to start your day off right!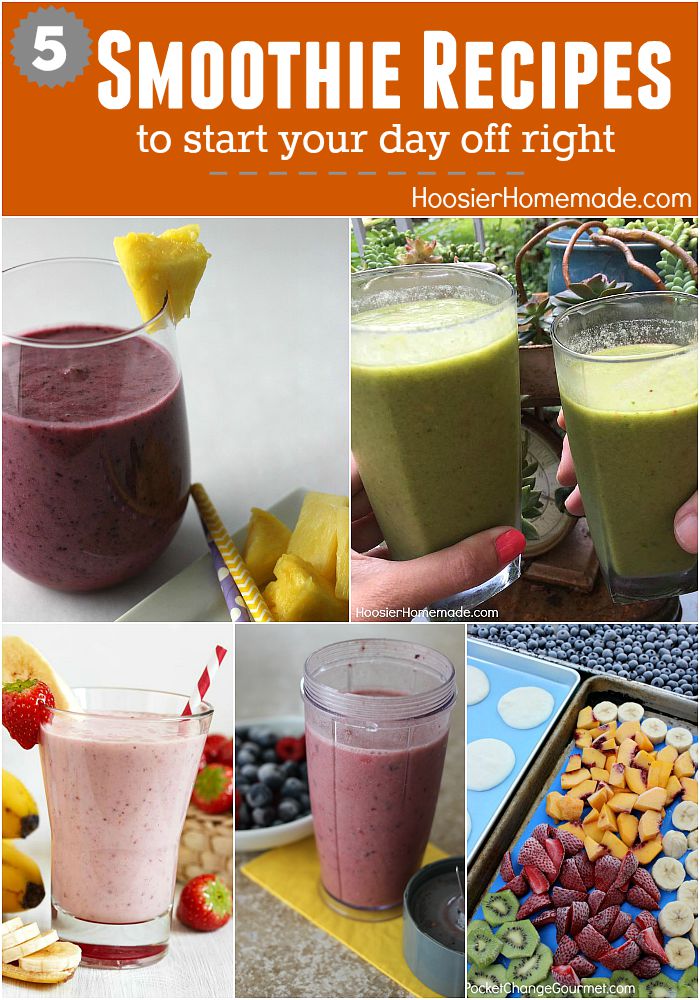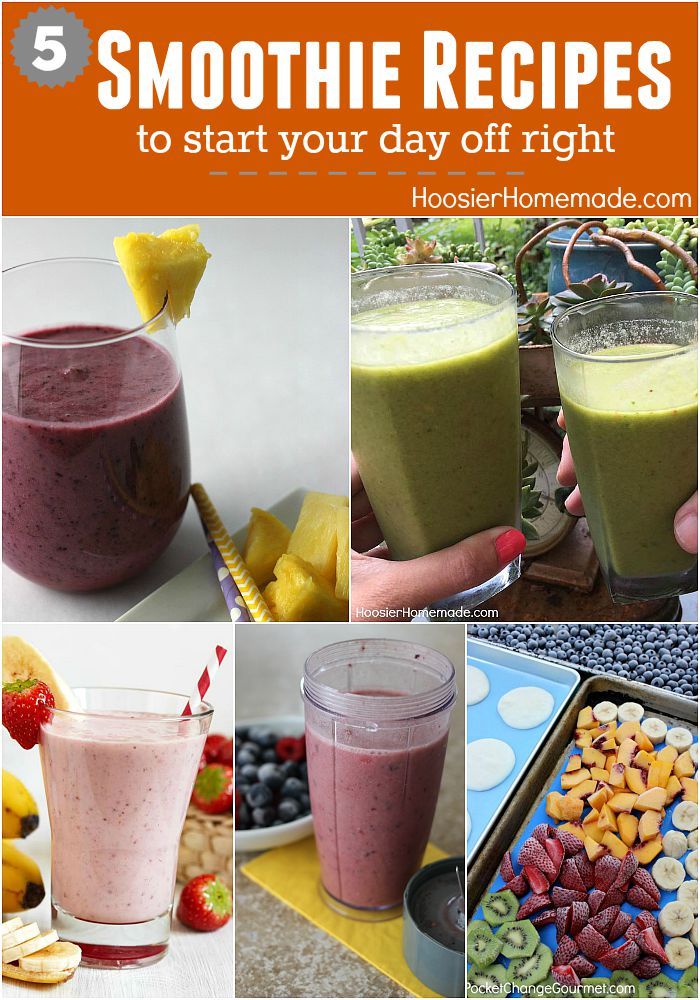 One of the things I have been working a lot on this year, is eating better. During the month of September I took on a challenge to eat at home more, eat healthier food and drink a green smoothie every day. Although the month just got started, I am off to a good start.
I recently stumbled upon Simple Green Smoothies Instagram and website. So we modified the Green Smoothie Recipe a bit for our taste.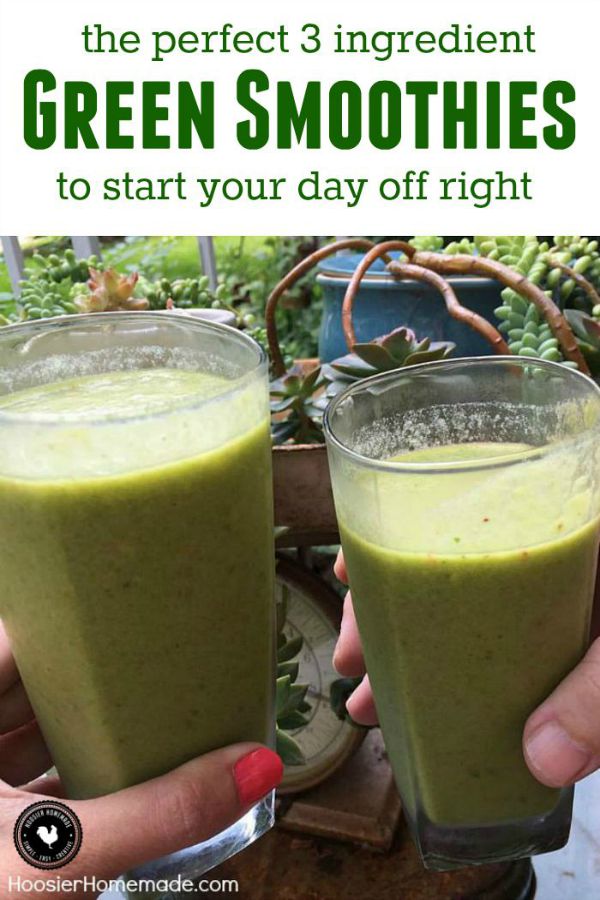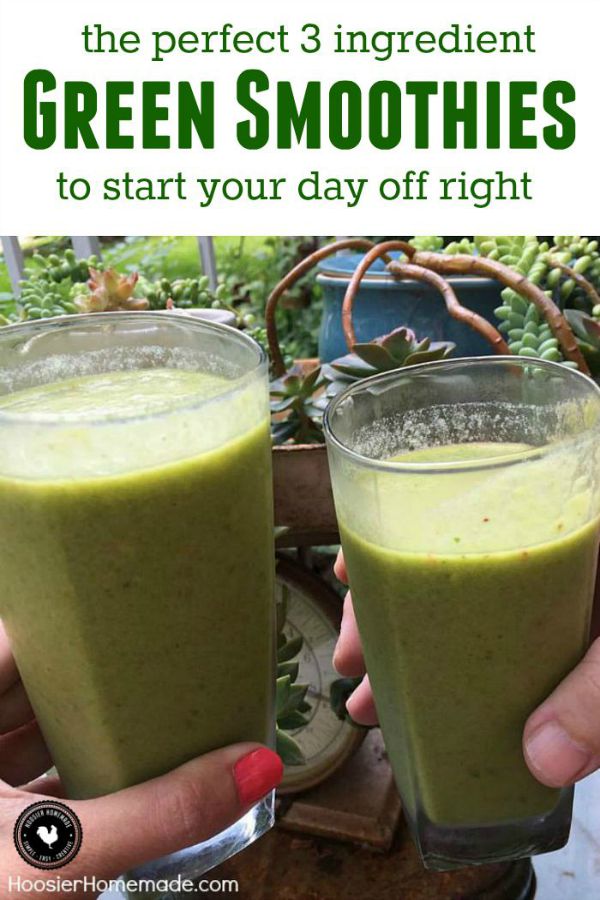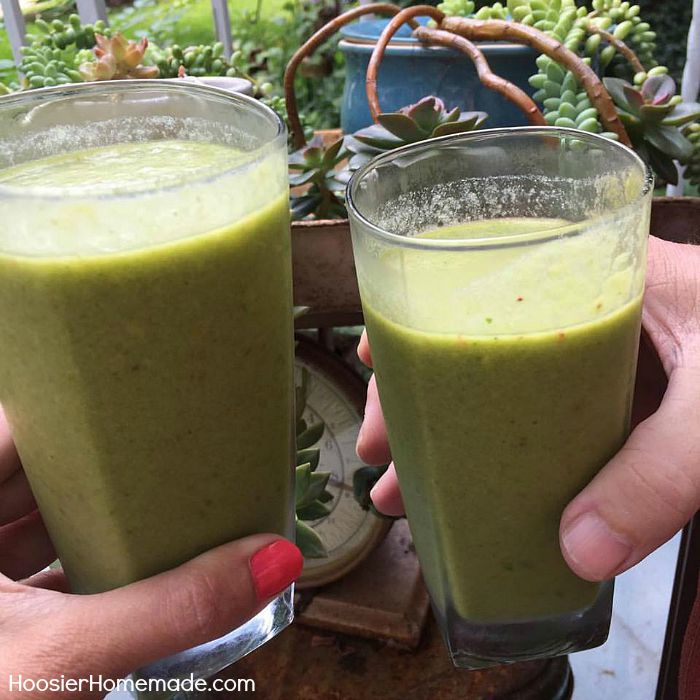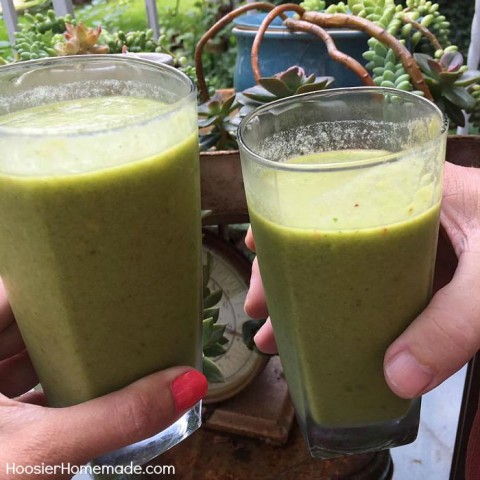 Green Smoothie Recipe
The perfect 3 ingredient smoothie to start your day off right.
Ingredients
2 cups greens - we use a combination of spinach and baby kale
2 cups water - bottled
2 cups frozen fruit - pineapple and mango is what we like best
2-3 tablespoons peanut butter
Instructions
In a high speed blender, mix the greens and water until smooth
Add fruit and peanut butter and mix really well
Enjoy immediately or cover and refrigerate up to 12 hours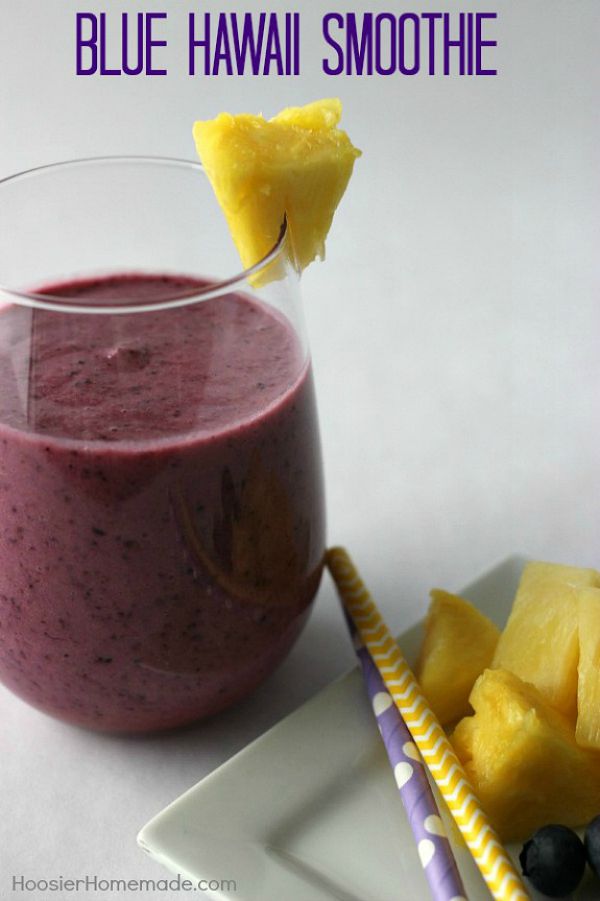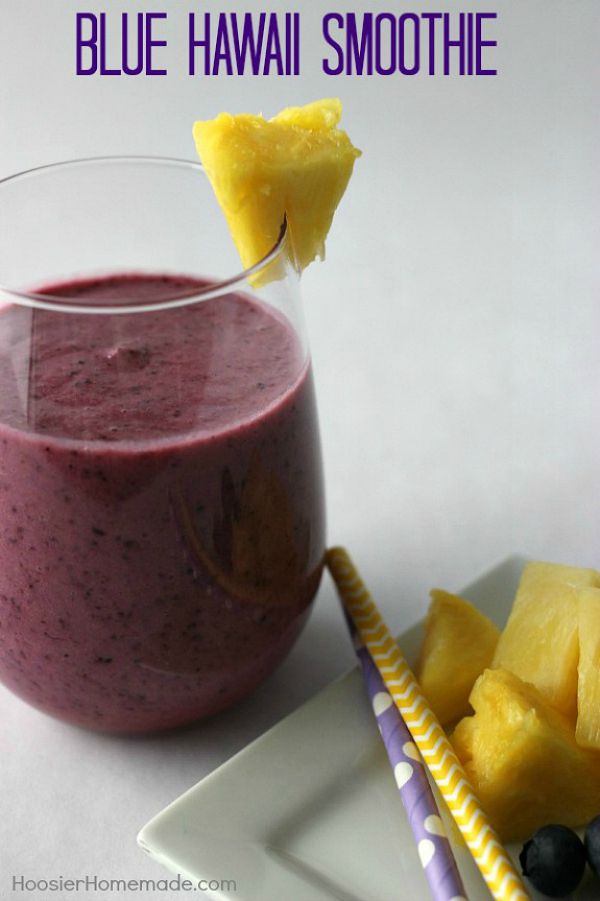 For a change of pace, our Easy Fruit Smoothie is packed with protein and nutrients.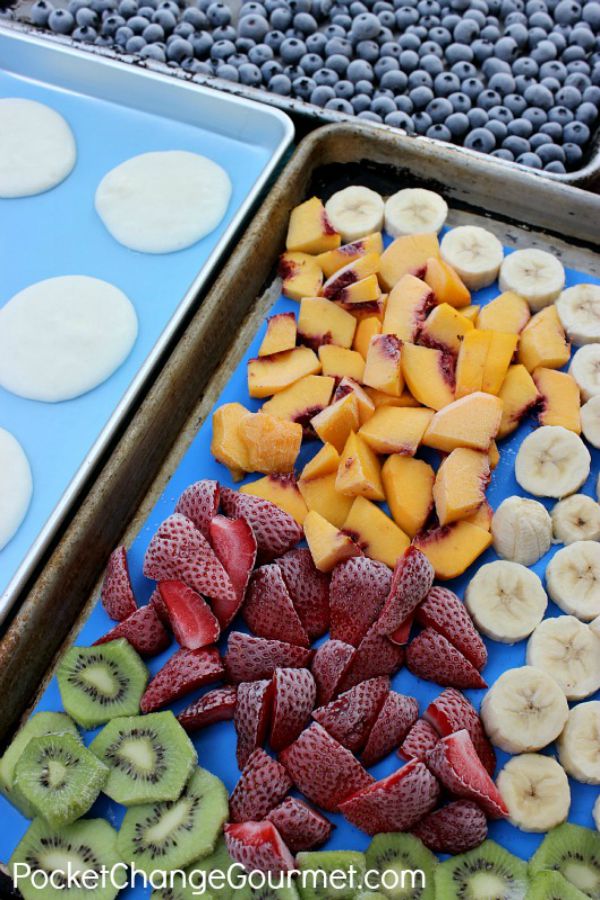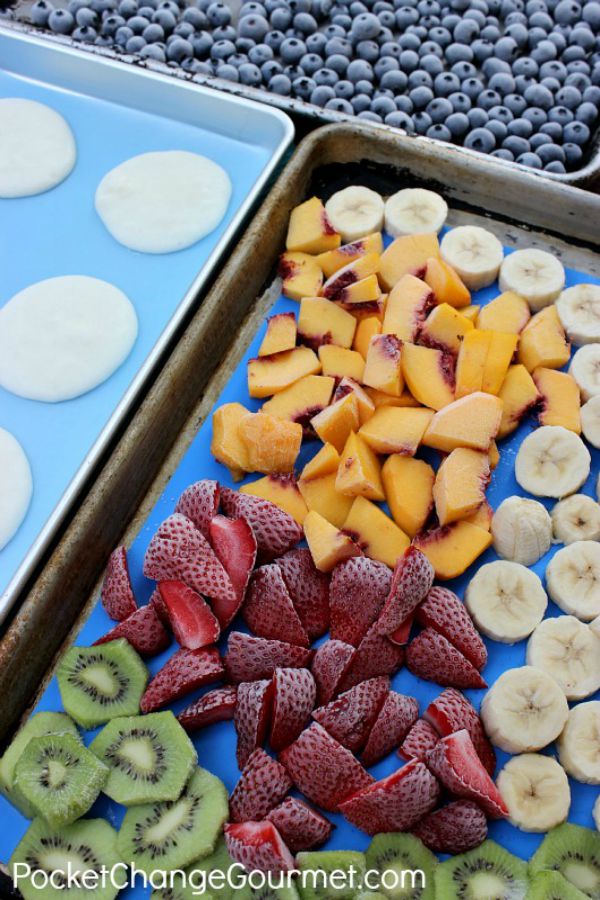 Pressed for time in the morning? Prep and freeze your Smoothies ahead of time and in minutes you have a healthy breakfast and you are out the door.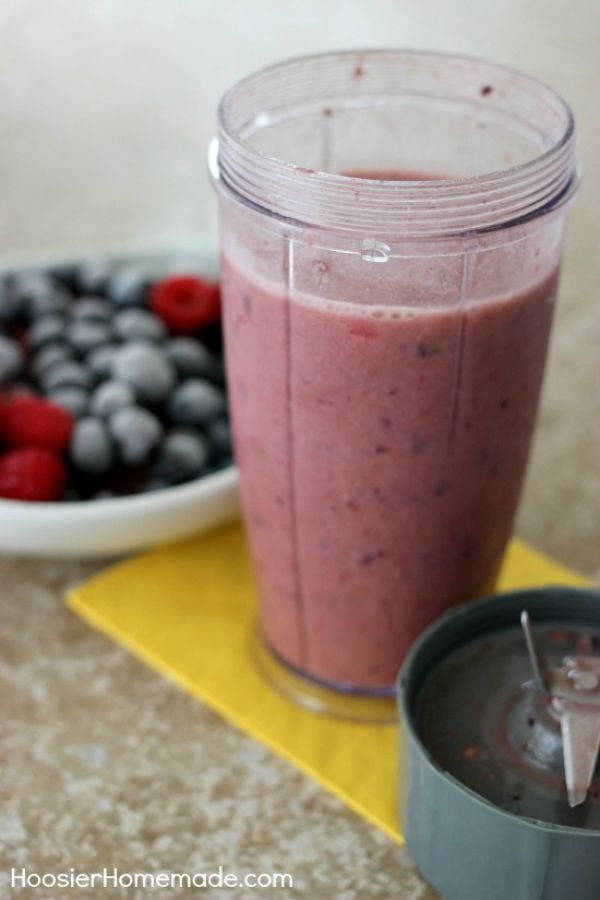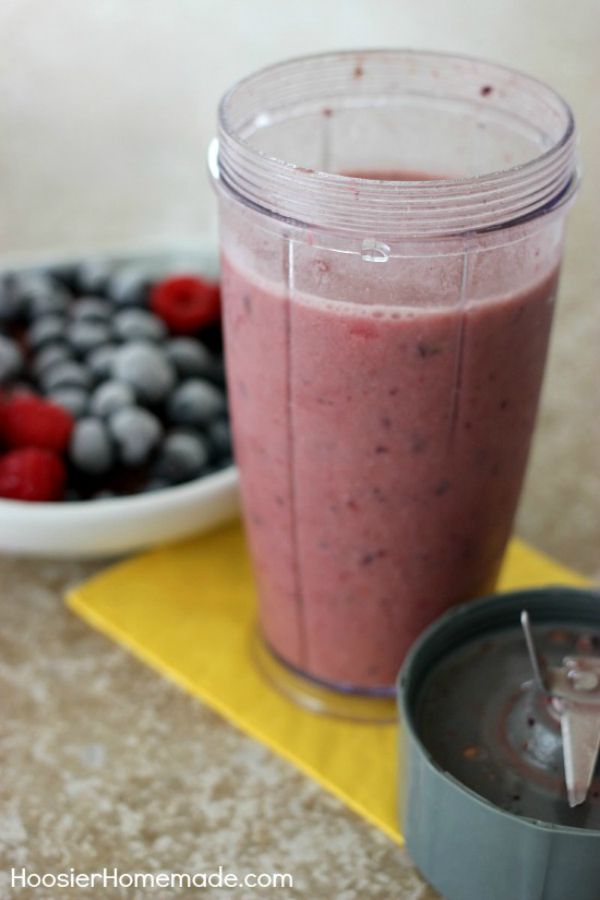 Creating a morning routine is something that I have really enjoyed. And honestly, it has changed my life. You can start your morning off with these 5 steps to a Healthy Morning Routine and see the rest of my morning routine too!
The following smoothie recipe is from our guest contributor, Vineetha Reddy.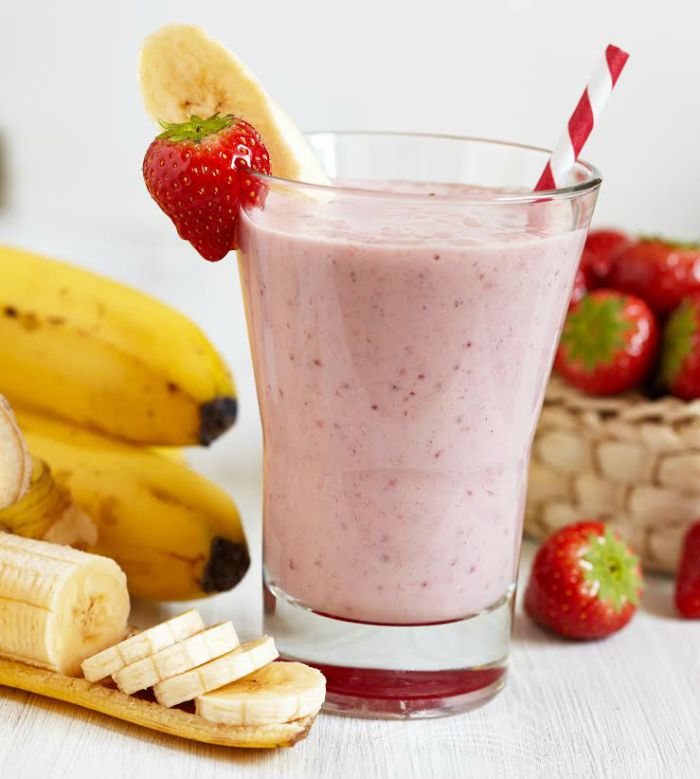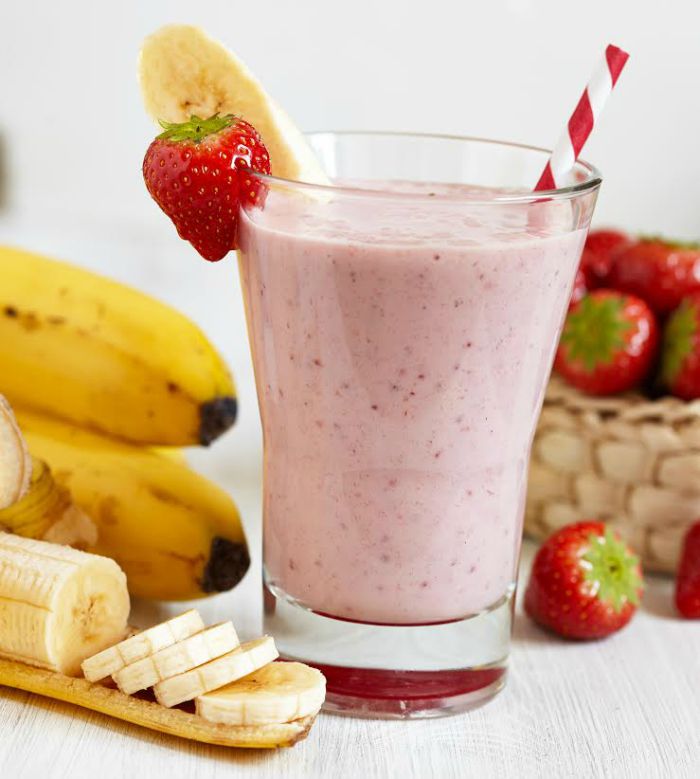 Are you tired of your same old, bland protein shake? It is time for some experimentation for delicious variations. So, instead of picking up expensive fruit flavored shakes, you could include fresh fruits to your protein shake. It will add more texture along with flavor. Bananas, kiwi, grapefruits, blueberries, and strawberries are great additions to shakes. You can, therefore, maintain your weight loss diet, as well as reinvent your protein shakes every day.
When you pick strawberries from the store, make sure you choose firm, large and evenly ripened berries. Strawberries do not ripen after they have been plucked, and will obviously not be juicy or sweet. So, make sure to get the best and juiciest from the lot. The most amazing thing about strawberries is that they are great weight loss smoothie alternatives because they have low calorific value, packing only 49 calories in every single cup serving.
Unbelievable, isn't it? So, after your next workout routine, for this delightful strawberry smoothie you will need:
1 cup of milk (If you are lactose intolerant, it is best you use ¾ cup of yogurt)
5 large (or a cup of) frozen, unsweetened, sliced strawberries
Just put these two ingredients in a food processor and blend till you have a smooth and creamy mixture. If you are using yogurt, you can add 2 tablespoons of milk before blending it together. Do not add sugar or artificial sweeteners since the strawberries have enough simple sugars required by your body. To add more variation, you can add 2 tablespoons of cold pressed flaxseed oil, or one banana and 2 tablespoons peanut butter. If you are not a big fan of nuts, then you can replace it with ¼ cup of chopped avocado.
The strawberry smoothie has around 200 calories, but if you add the banana and peanut butter, it will be a little more. Also, strawberries pack in a crazy load of nutrients that not only help you in losing weight but also keep your heart healthy. It soothes digestive issues and skin problems, without compromising on taste. Also, this strawberry smoothie recipe is not solely meant for the fitness freaks. It's a quick fix for anytime-hunger! So go ahead, and spin some strawberries in that blender sitting on your kitchen table top!
Author Bio : Vineetha Reddy
Being a regular practitioner and adviser of everything related to nutrition, fitness, health and wellness, I also have begun to write and contribute to this knowledge ecosystem. I strongly believe that the organic food you find in your pantry provide the best benefits for good health. Follow me for my best ideas and solutions : Twitter
Image Courtesy: Shutterstock