It's that time of year when we are all setting goals and trying to live better. Eating healthier is one of my goals this year. But honestly, I don't have a lot of time to spend preparing healthy food. This easy Fruit Smoothie Recipe is perfect for our busy lives.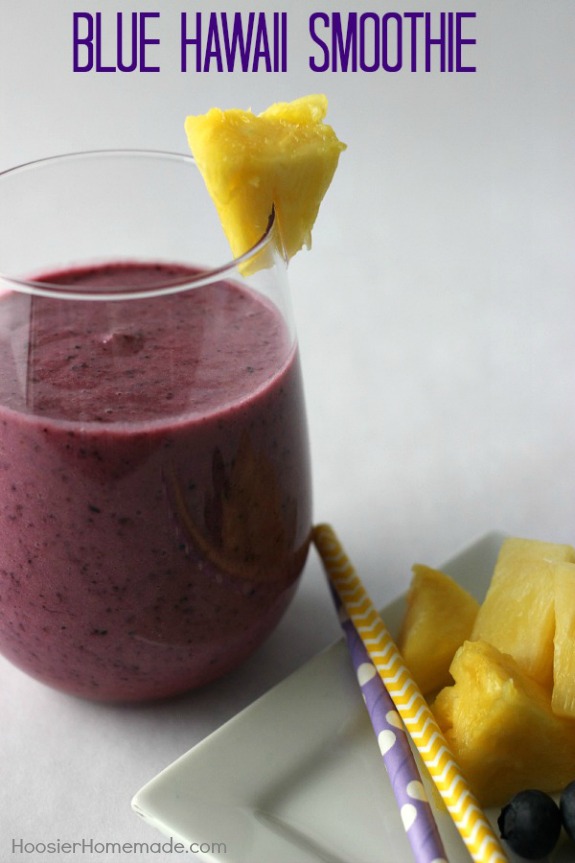 Smoothies are one of those sneaky drinks. You can pack them full of fruit or vegetables, add some protein and the kids (and you) will never be able to tell. This healthy smoothie recipe has a super combination of blueberries and pineapple that will make you feel like a kid again! They are creamy, rich and packed with flavor!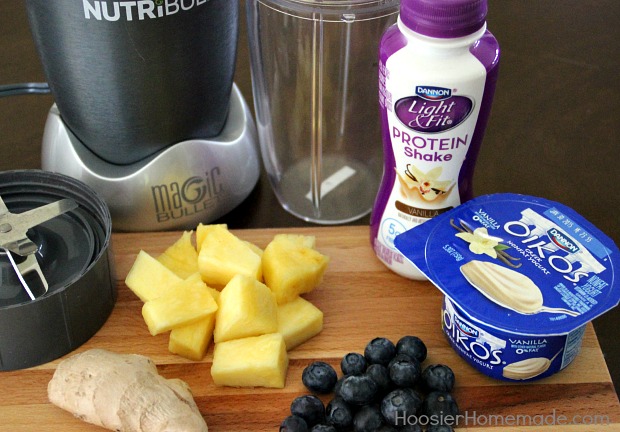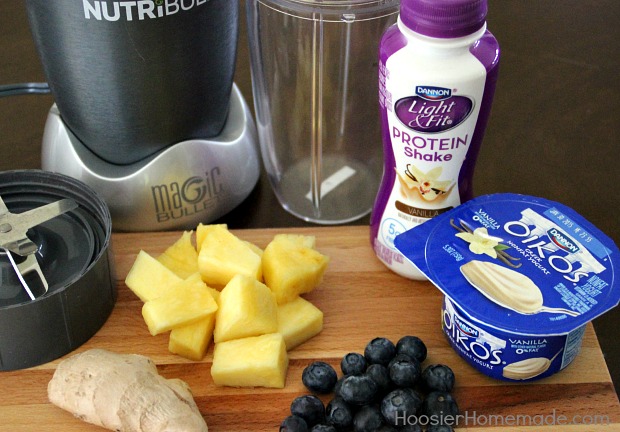 The ingredients in these Blue Hawaii Smoothies are simple and a bit surprising, they combine to make a delicious healthy smoothie when blended together. Pineapple and blueberries are the star here, a small piece of ginger is added for flavor, the Light & Fit ® Protein Drink and Dannon Greek Yogurt give the smoothie a burst of nutrients as well as creaminess.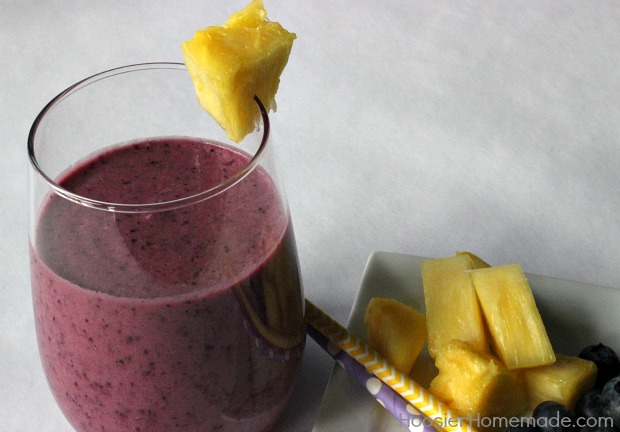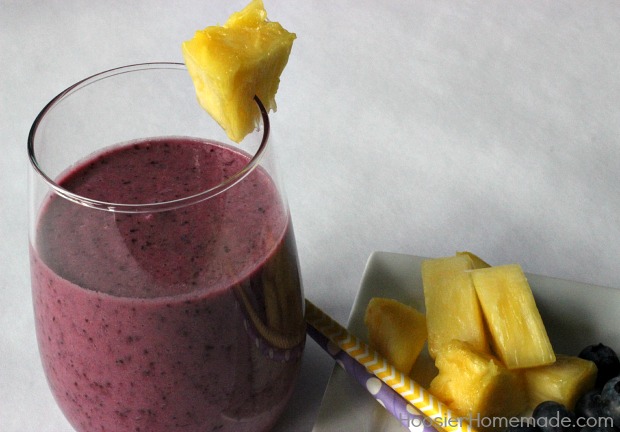 We all love Fruit Smoothies, whether we serve them along side our breakfast, as breakfast on-the-go or even with our breakfast for dinner. They also make the perfect easy healthy snack! I often enjoy them in the afternoon to hold me over until dinner time.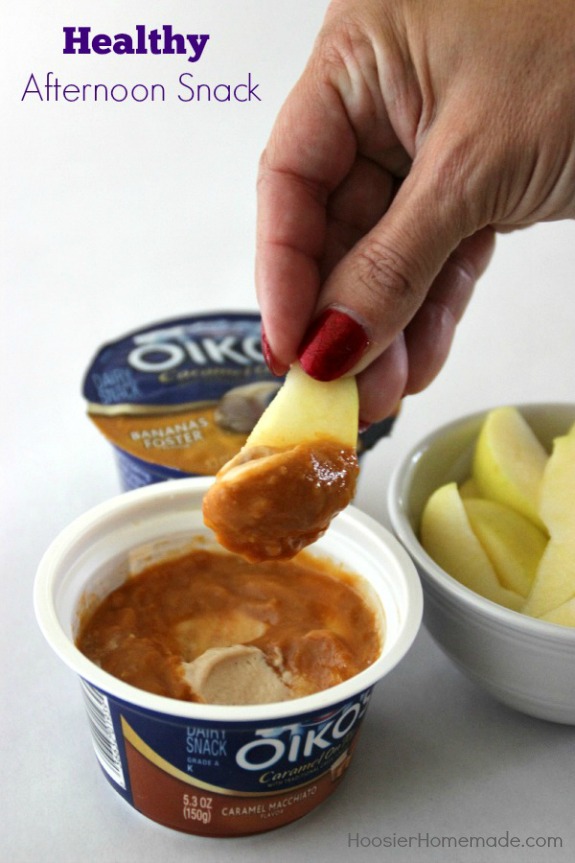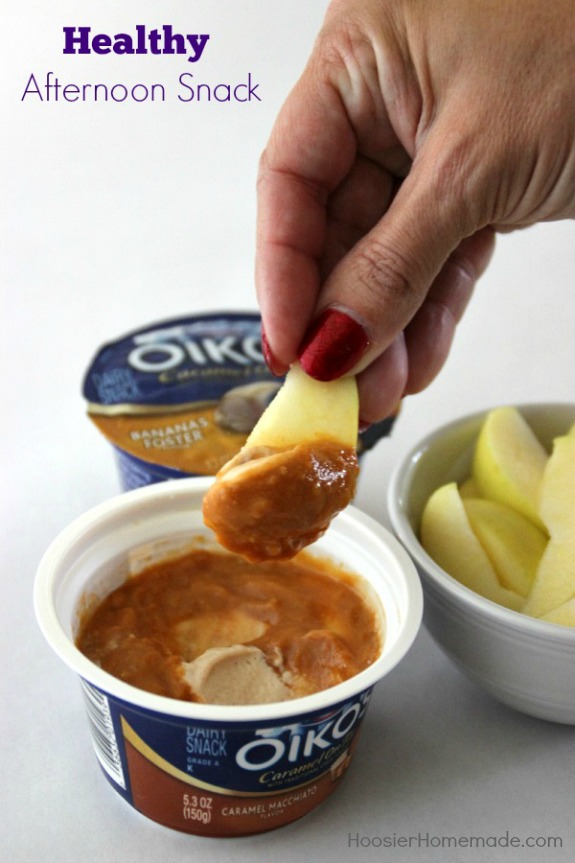 Another easy healthy snack that I have recently found to tackle the afternoon snacking binges are Dannon's Greek Yogurt with sauce on the top. These Caramel Macchiato, that we found at Walmart, is perfect with slices of apple for dipping!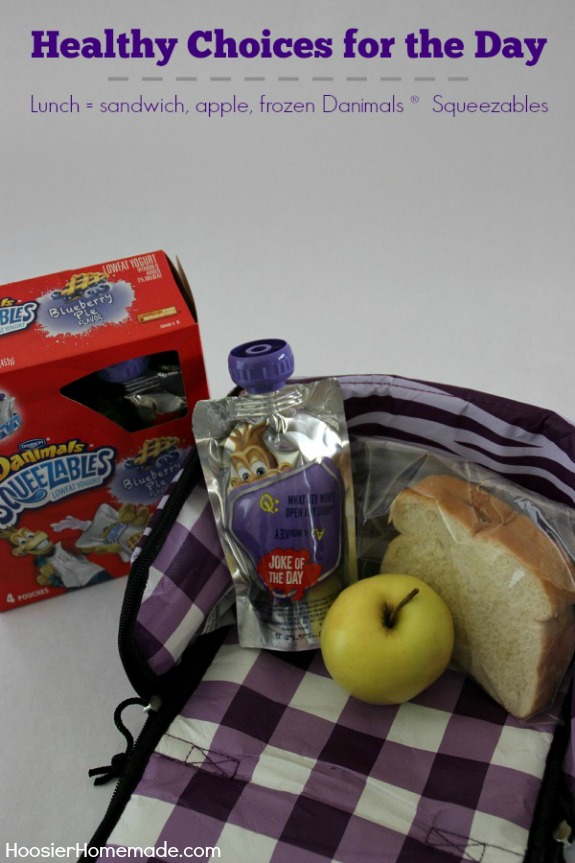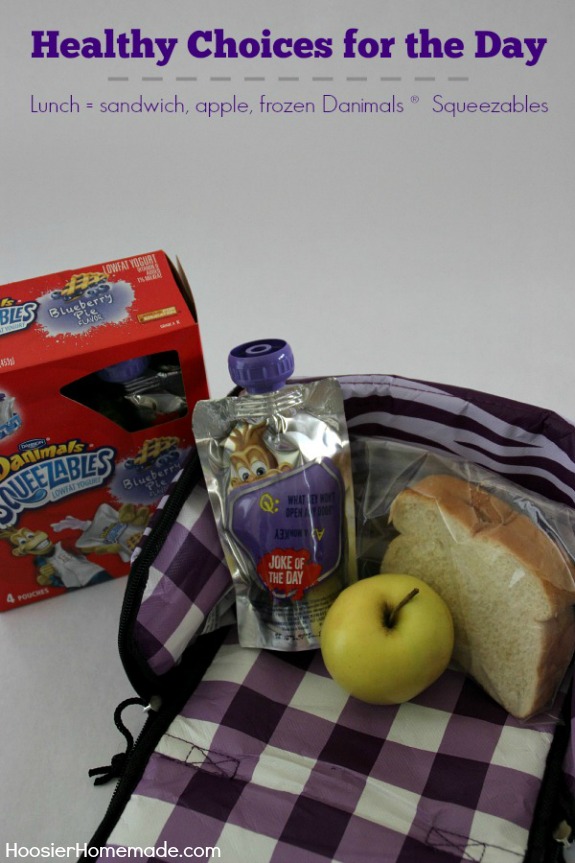 And we can't forget about lunchtime, these Danimals ®  Squeezables are perfect in lunches! Freeze them, toss them into the lunch bag for the kids or yourself and by the time lunch rolls around they have a delicious treat!
You can find all of these products at your local Walmart.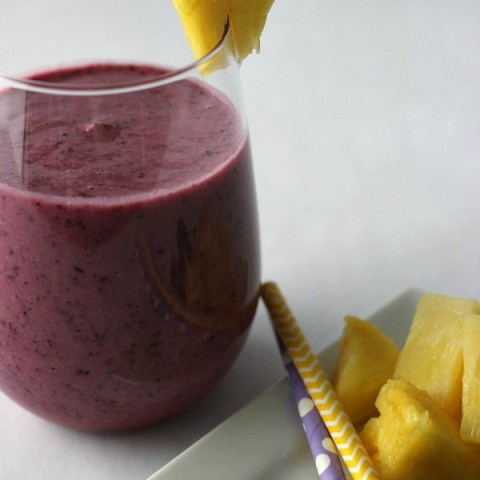 Easy Fruit Smoothie Recipe
The super combination of blueberries and pineapple will make you feel like a kid again! This delicious smoothie is creamy and packed with flavor!
Ingredients
1 cup fresh pineapple, cleaned and chopped
1 cup fresh blueberries, washed
1/2 inch fresh ginger, peeled
1/2 container Dannon Greek Yogurt
1/2 bottle Light and Fit Protein Drink, vanilla
Instructions
Combine all ingredients in blender or smoothie maker.
Blend until smooth.
Serve immediately
Store leftovers in refrigerator up to 24 hours