Are you a pie baker? It seems that many bakers have a specialty, perhaps cake decorating or cookie baking. I enjoy baking pies but don't take the time to make them except on the holidays.
While I love the traditional pie crust, and even graham cracker crust, during a recent to Duncan Hines headquarters I learned about a new pie crust made from a cake mix. It's super easy to make and taste really good too!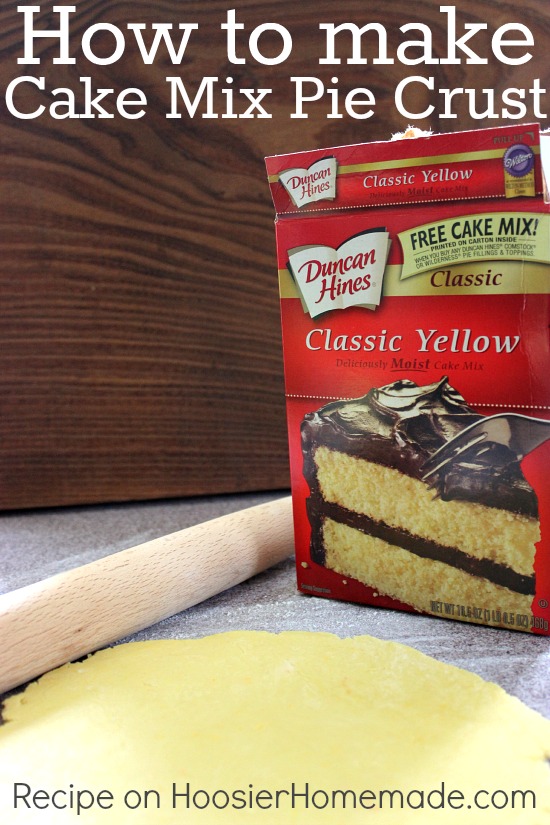 The flavor combinations are endless. Today I'm using a yellow cake mix and paring it with pumpkin mousse for a Fall treat.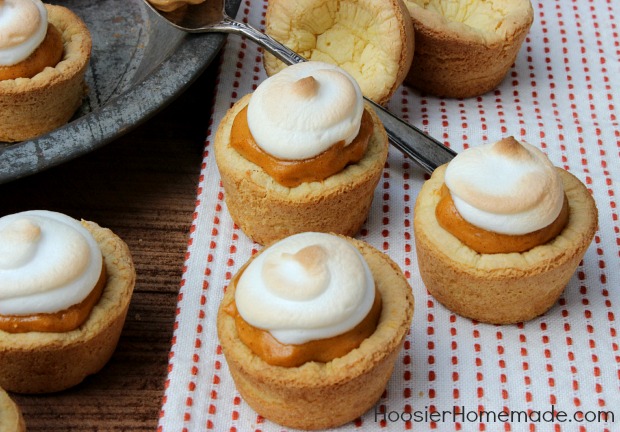 Let me show you how easy it is to make this cake mix pie crust…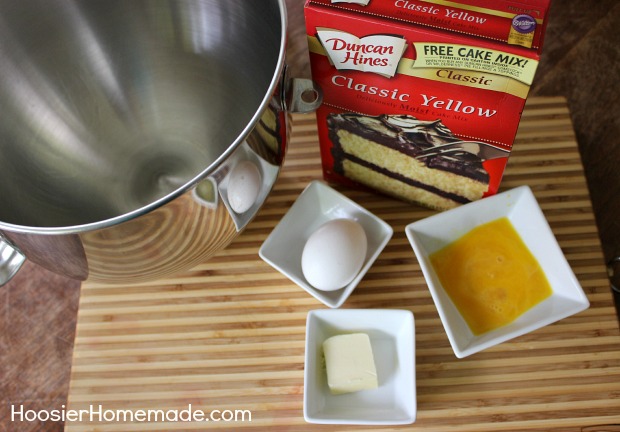 To make the Cake Mix Pie Crust you will need a cake mix, 1 whole egg, 3 egg yolks and 1 tablespoon butter.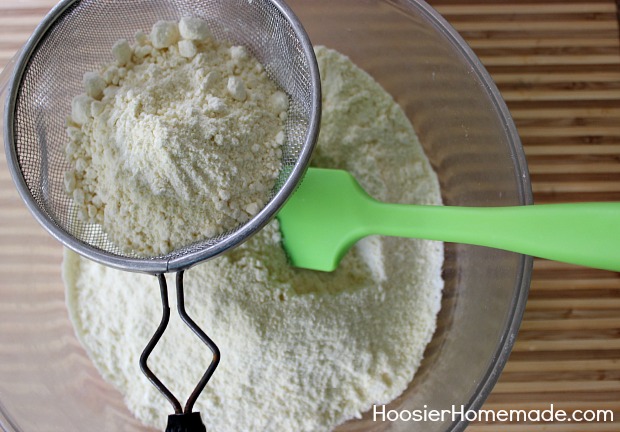 Sift cake mix: This step is not totally necessary, but I have found it helps a lot in combining the cake mix. I actually sift every cake mix I use, even when I'm baking cupcakes.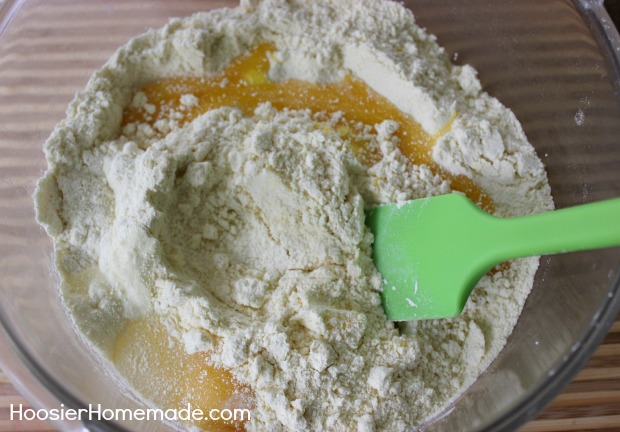 Ingredients: Add the eggs and butter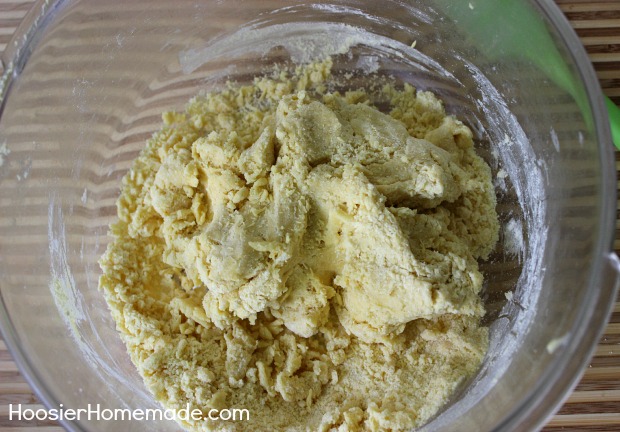 Combine: Mix the pie crust until the mixture begins to stick together.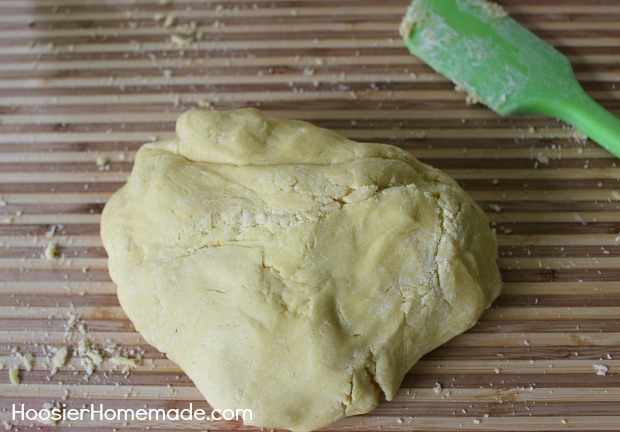 Knead: Turn the mixture onto the counter and gently knead until all the ingredients are combined. You can now wrap it in plastic wrap and place in refrigerator to chill or use right away. It's best to chill though. I chilled mine for about 15 minutes to make it easier to handle.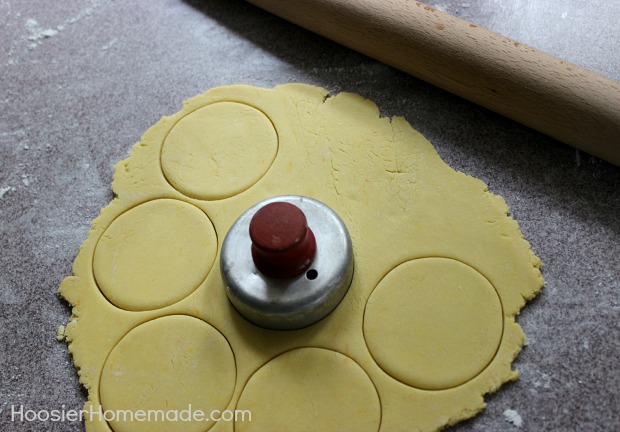 Rolling: Sprinkle counter with a small pinch of flour and roll out pie crust. You can make small pies like I did this time, or divide dough in half and make 2 regular pie crusts.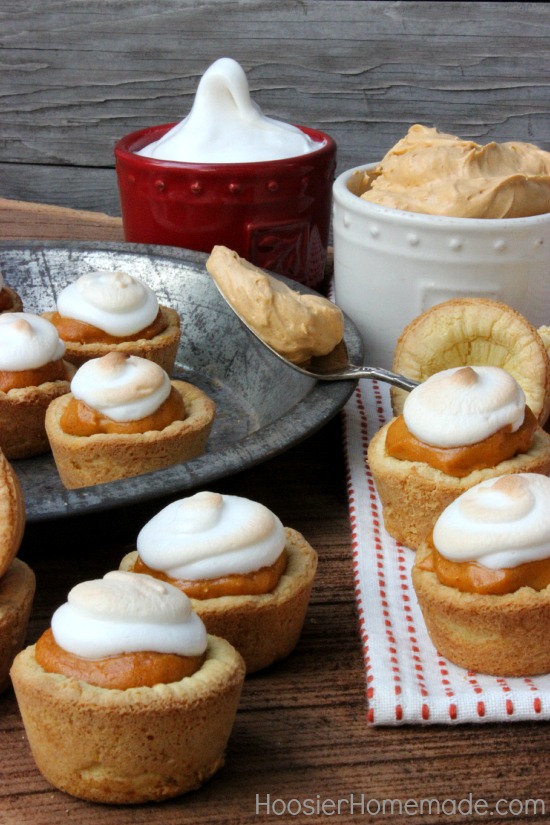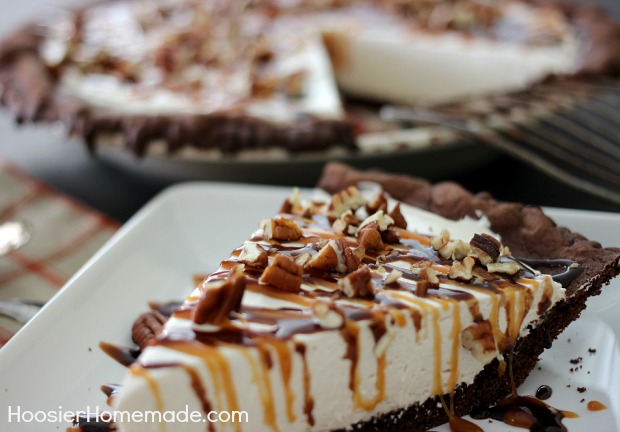 Yields 2 pies
How to Make Pie Crust from Cake Mix
Change the flavor of your pies by using a cake mix. Recipe from HoosierHomemade.com
10 minPrep Time
25 minCook Time
Ingredients
Cake Mix - any flavor
1 whole egg
3 egg yolks
1 tablespoon butter, softened
Instructions
Combine all ingredients in a large bowl
Turn dough out onto a slightly floured counter and knead until well combined
Wrap in plastic and chill at least 15 minutes
Divide in half and roll out dough
Place in pie pan, prick bottom with fork
Bake at 350 degrees for 20-25 minutes for full size pie
Bake at 350 degrees for 5-7 minutes for mini pies
Notes
Pie crust to be used as an already baked pie shell
http://hoosierhomemade.com/how-to-make-pie-crust-from-cake-mix/
Recipe from Chef Joe at Duncan Hines
 Linking to…Gooseberry Patch