Being organized and staying organized is often times a battle. With school season upon us, there is bound to be schedules, after-school activities, meetings and of course homework. And that's not to mention the rush to get breakfast on the table and the kids out the door in the morning and dinner on the table in a hurry, especially when practices and activities begin.
So, how do you keep your routine running smoothly – and particularly your back to school routine organized?
Many moons ago I started using a Household Binder to keep track of calendars, schedules, menu plans, cleaning the house, bills and more. I thought you might enjoy seeing my new and improved binder to keep track of everything that life throws at us.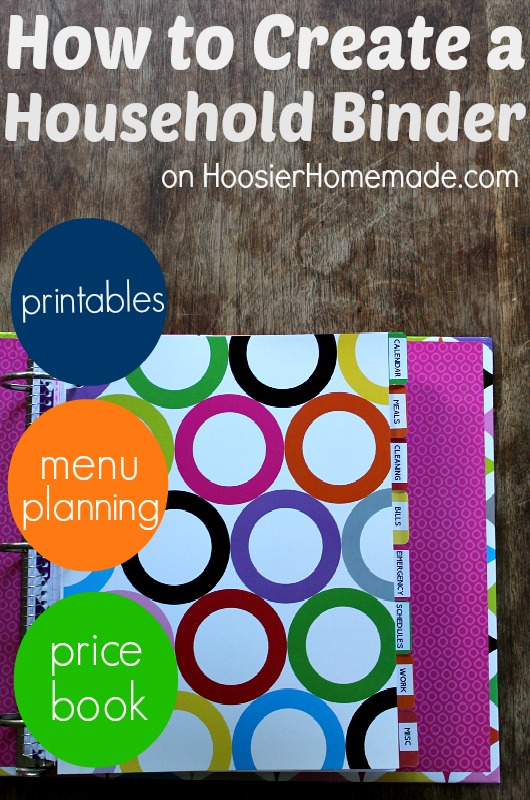 There are many different options to choose from when you are creating a Household Binder, depending on what works best for you and your family.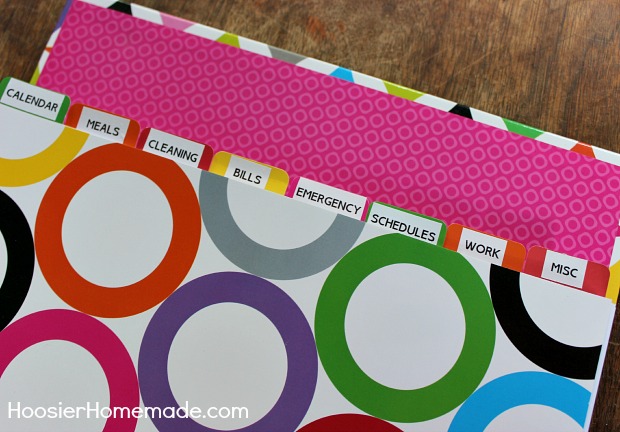 No matter what you need to include in your binder, I would suggest separating the categories with tabs and file folders.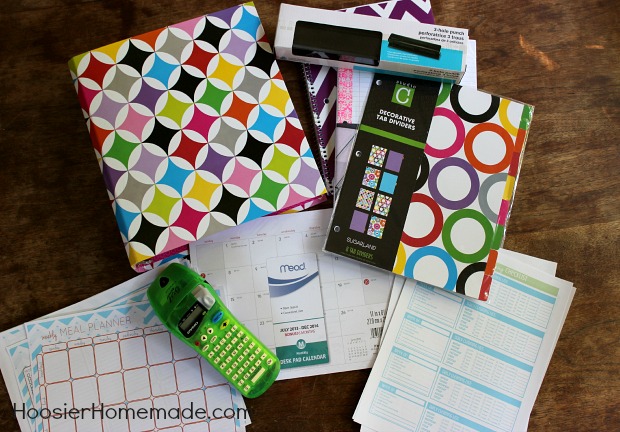 With all the Back to School sales, now is a great time to buy all of your supplies. I found everything I needed at Walmart. I love their new designs they have out this year in 3-ring binders and tab dividers. A 3-three hole punch and label maker are also great items to have.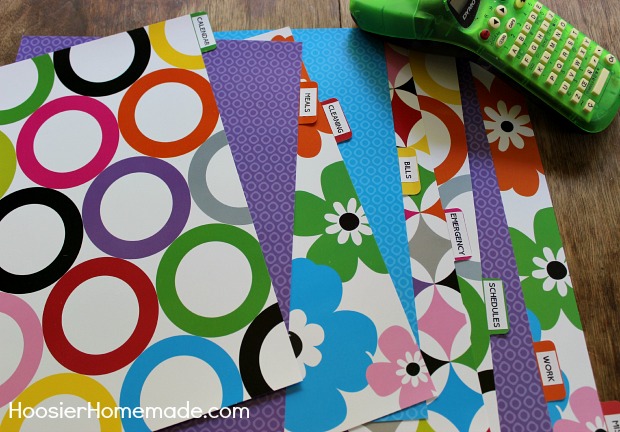 First, you will want to determine what categories you need. I have – calendar, meals, cleaning, bills, emergency, schedules, work and miscellaneous. Then I added labels using the label maker, I like everything to look as clean as possible.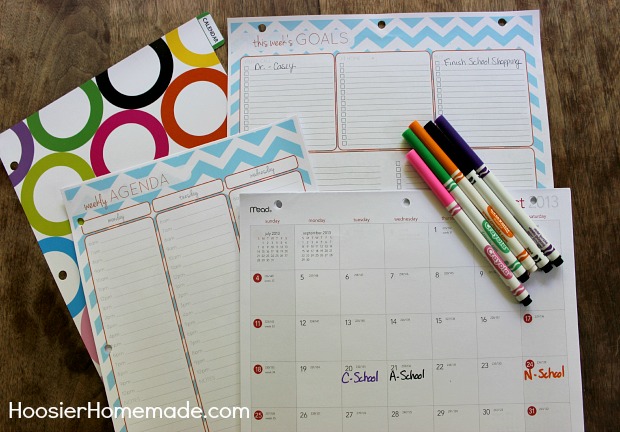 Calendar
There are many options for calendars, some like weekly, some like monthly and some like a combination. I actually prefer a combination, a monthly calendar for special dates and events, and a weekly calendar to keep track of my to-do list each day. I also like color coding for each family member.
The monthly calendar I used is from Mead, found in the office supply area at Walmart. Right now they have one that also includes the remainder of 2013, which is great for your Back to School Routine.
The Weekly Agenda and Goals sheet are printables, I will explain those a bit later.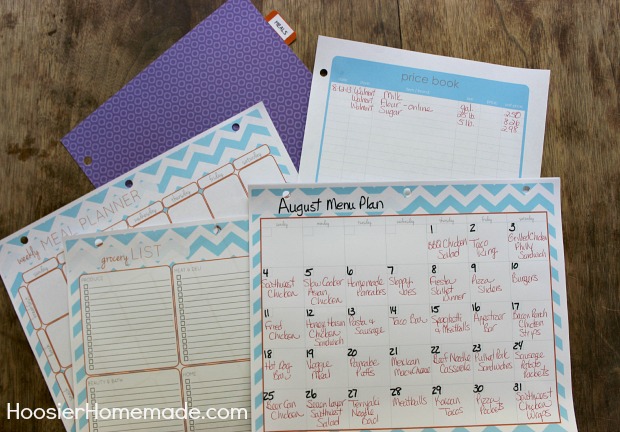 Meals
Having your meals figured out ahead of time is not only a time saver, but also cuts down on your grocery budget. I know for us if I have the meals planned out, we eat out far less. Creating a Price Book also saves a lot of money, you can list out the items you buy and what they cost at each store, then when there is a sale, you can easily check prices.
I have done a Monthly Menu Plan for many, many years. I like planning the whole month so there aren't duplicate meals, but I only shop weekly.
You can find almost 2 years worth of Monthly Menu Plans over at Pocket Change Gourmet.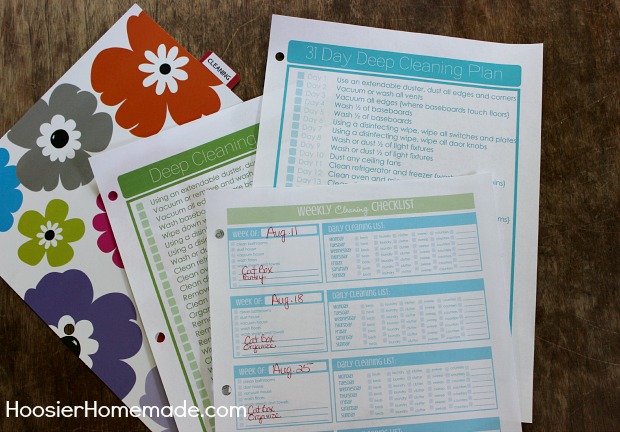 Cleaning
Keeping your home tidy and clean can be a struggle, especially with children. Most days we can keep up with the daily chores, but there never seems to be enough time for deep cleaning. These printables will make it easy to keep track of daily and deep cleaning.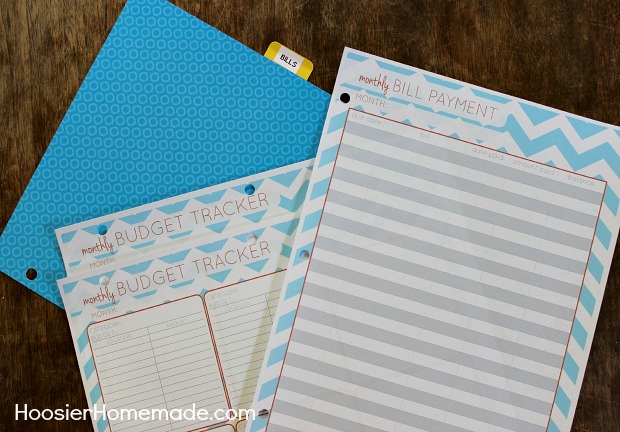 Bills
Next up is an area to keep track of your bills and budget. Everyone's favorite – right? Not!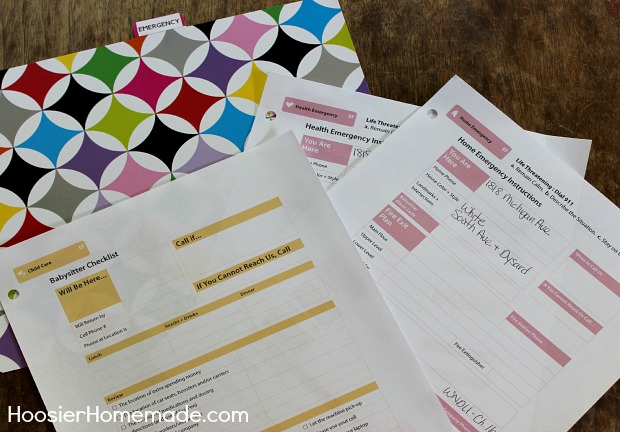 Emergency
This area is for information, specifically for a babysitter. Although I know longer need to hire a babysitter, I knew many of my readers have small children, so I wanted to include it. There is also a sheet to enter names and numbers of the Doctor and Dentist, and an emergency escape plan, which everyone needs to have.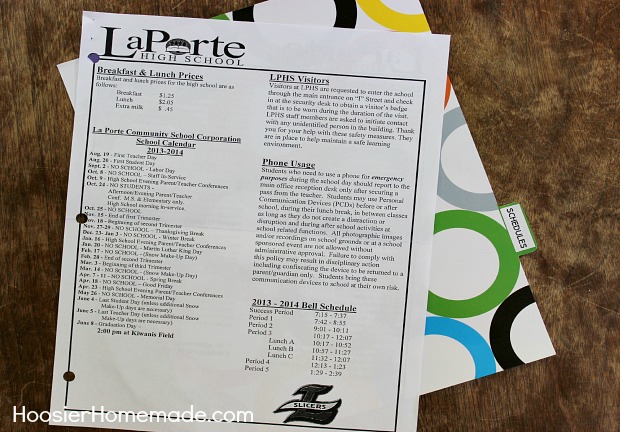 Schedules
Keeping track of school and sports schedules is a must. I just took the school schedule directly from the newsletter that came in the mail.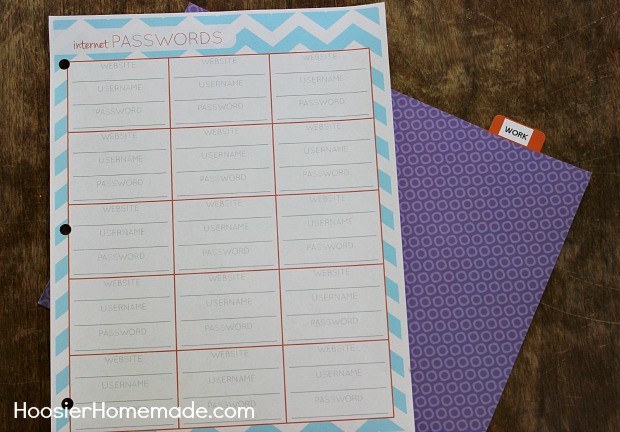 Work
Having a spot to keep track of passwords is always helpful.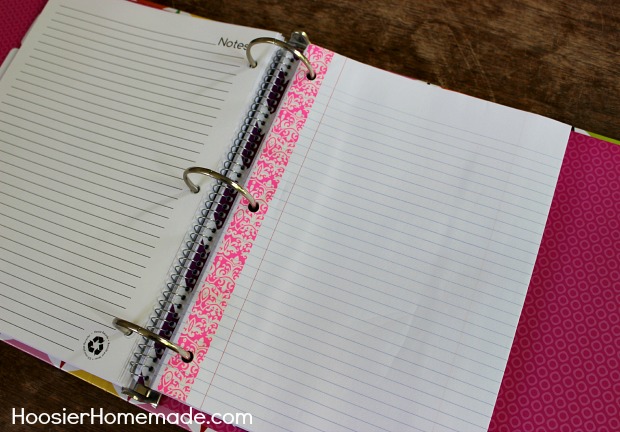 Miscellaneous
This spot is a catch all area. I added some reinforced paper that has a pretty design on it, made by Studio C, available at Walmart.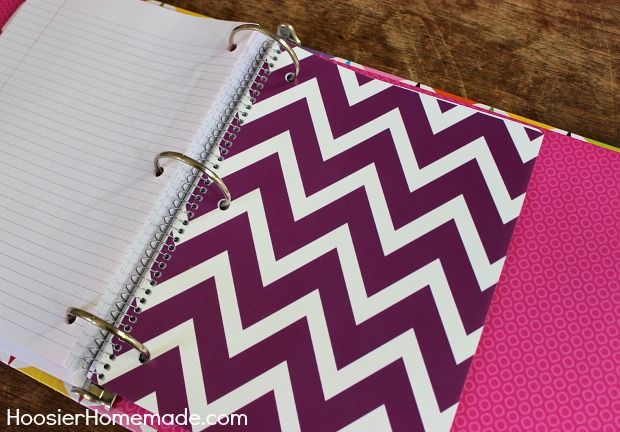 And finishing off the Household Binder is a patterned spiral notebook to write a journal or just keep track of your to-do list.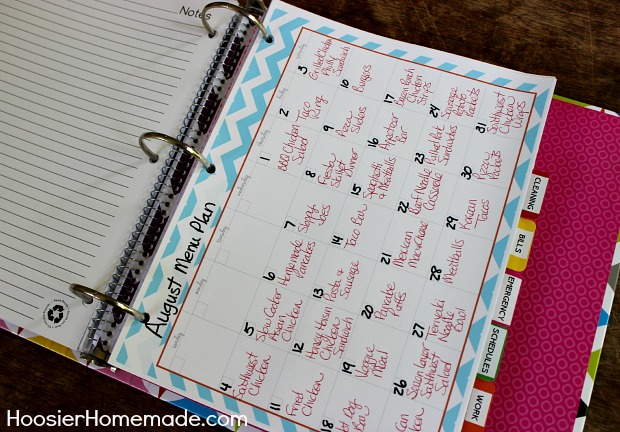 Creating a Household Binder – it's a good thing!
Household Binder Re-cap
Supplies – binders, papers, calendar, 3-hole punch, label maker – all available at Walmart

Printables –
You can also find many free printables by doing a quick search on Pinterest or Google.
Do you have a Household Binder? How to create a Back to School Routine? Share with me what categories you have.