All this week I have been sharing simple, creative ideas for your Back to School Season. Today we are turning our focus, once again, on the Teachers. This First Day of School Teacher Gift is packed with fun supplies that any teacher would love.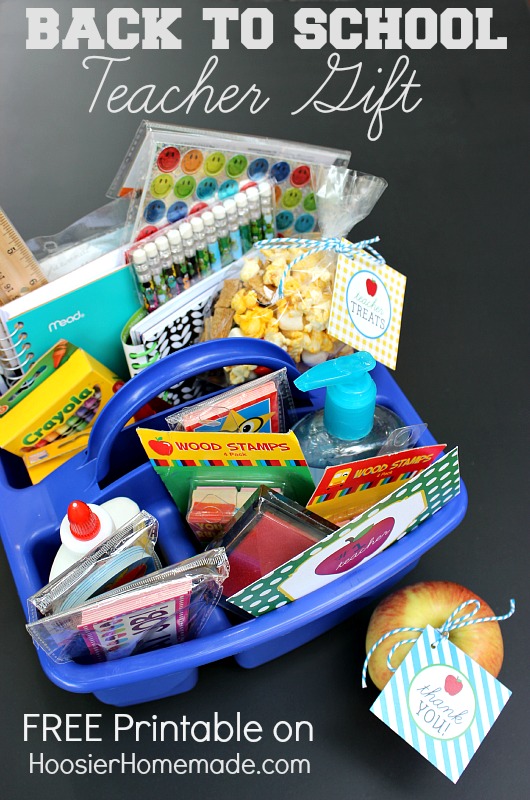 There isn't a teacher that I know that hasn't told me that they have to pay for some of their supplies themselves. So why not pack a container full of items that they would use.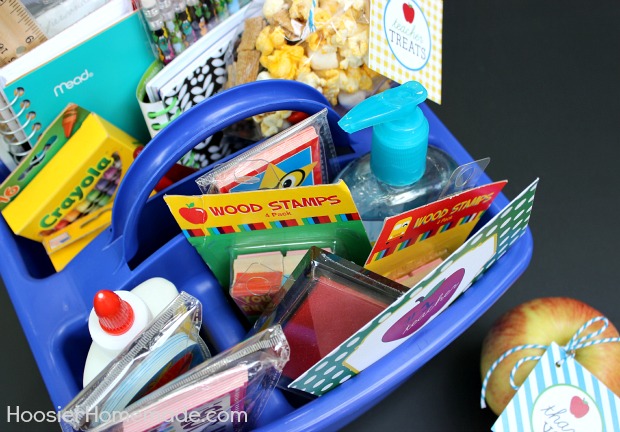 You can add items, depending on the grade level. And don't forget to include a couple things that the teacher can use for themselves.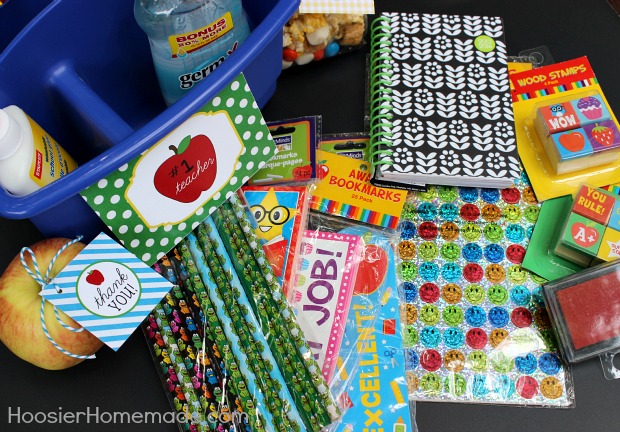 To get you inspired, here is what I added to the plastic container –
Stickers
Bookmarks
Stamps and Ink Pad
Pencils – with cute frogs on them
Pens – in black and red for grading papers
Notebook
Planner
Hand Sanitizer
Apple – with cute printable
S'mores Snack Mix – with printable for a little afternoon pick-me-up
Crayons
Rulers
Glue
And don't forget to tuck in a cute Back to School Printable. They are FREE! Thanks to The Paper Cupcake for designing them!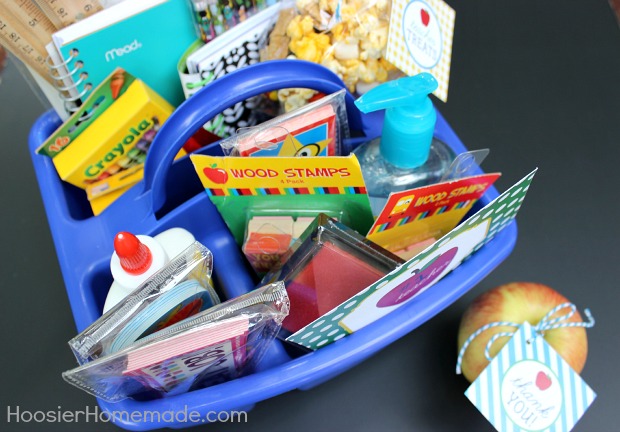 All of the items can be found near the Back to School supplies at most stores. I bought all of these, including the container at Walmart.