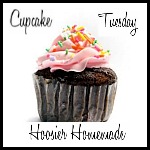 Welcome to Cupcake Tuesday! I'm so glad to have you! I have updated the Cupcake Heaven page, there are over 150 designs and recipes! Check it out!!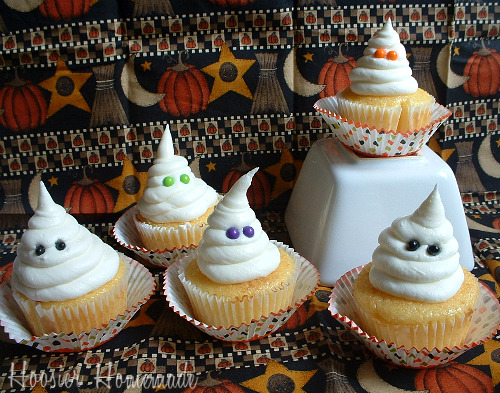 For the month of October, I will be sharing fun Halloween Cupcakes! These Ghost Cupcakes are easy, fun and perfect for the kiddos!
Last month I had the privilege to share them with the readers over at Pink Little Cake. They turned out so cute, I just had to share them here too.
Head on over and read all about how to create them…go ahead, I'll wait…
Glad to see you are back! Did you see that Kathia has 28 days of Sweet Halloween ideas? How fun!
Here's another peak at the cute little Ghost Cupcakes!
I think the little point on the top is so funny! I bet they would be a hit at a classroom Halloween Party!
Now, it's time to share your creations! Please be sure to link back to this post so your readers can enjoy all the entries and visit one or all of the participants.