Welcome to Cupcake Tuesday! I'm so excited you are here! Be sure to check out the ALL NEW Cupcake Heaven page! And if you are in need to a special cupcake design, use the "Be a Hero" area!
Fondue = dipping small pieces of food into melted cheese, chocolate…or frosting! Cupcake Fondue = fun, quirky, delicious…I say Yes!
Whether you are throwing a little birthday bash, dinner party or just a treat by the pool, this Cupcake Fondue is fun for the little ones as well as adults!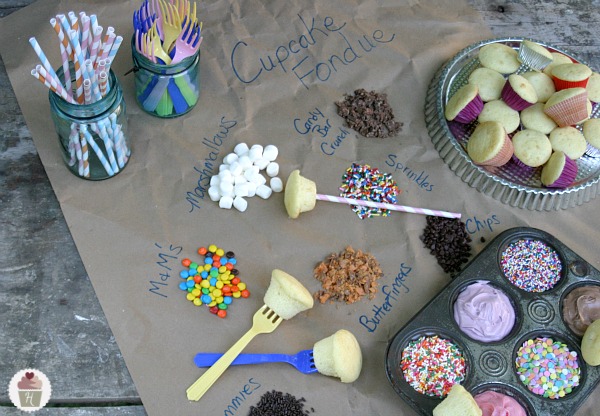 Cupcakes + Frosting + Sprinkles and Candy…you know you love it! What could be better? Well, maybe a whole day to relax on the beach, but the Cupcake Fondue comes pretty close to that!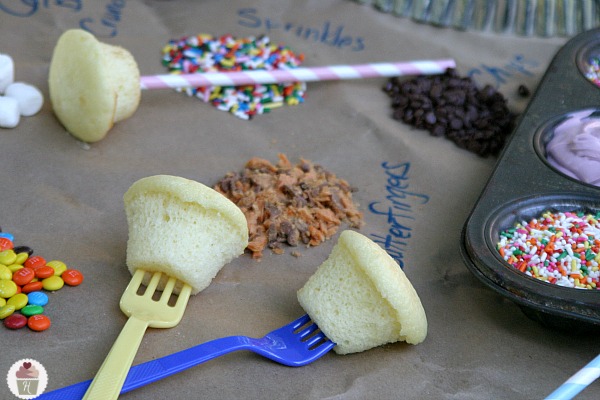 The cupcakes, frosting and topping ideas are endless, but here is what I used…
Cupcake Fondue
Mini white cupcakes
Forks and Straws used as skewers
Duncan Hines Frosting Creations – Bubble Gum, White Chocolate Raspberry and Chocolate Marshmallow
Sprinkles, Chocolate Jimmies, Nonpareils, Chocolate Chips, chopped Butterfingers and Nestle Crunch Candy Bars, M&M's and Mini Marshmallows
Pulling it all together
Bake a batch of cupcakes, cool and toss in a basket or on a tray
Mix up frosting, and pour into a bowl or muffin tin
Check all your cupboards and drawers for your favorite sprinkles and candy bars
Grab some forks or straws and throw them in a glass
Serve it up!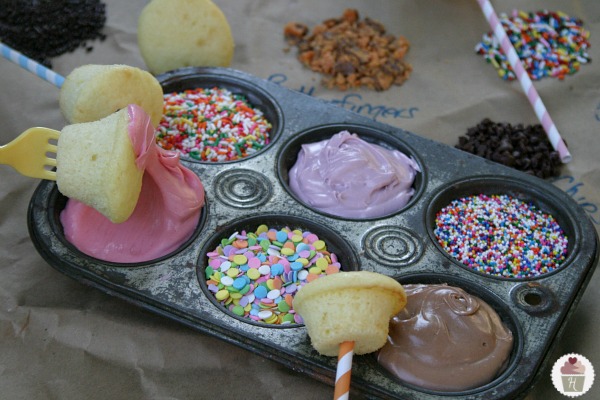 Dipping into the Bubble Gum frosting…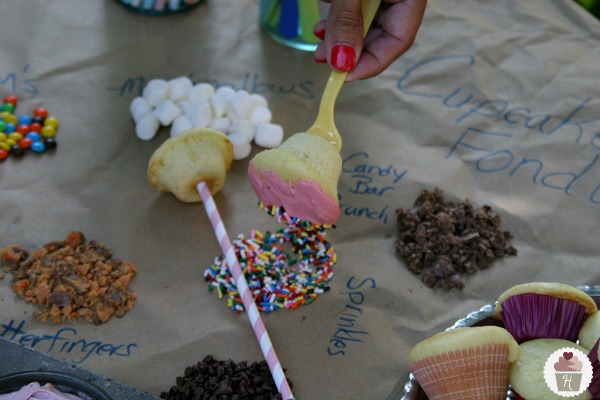 Add a few sprinkles…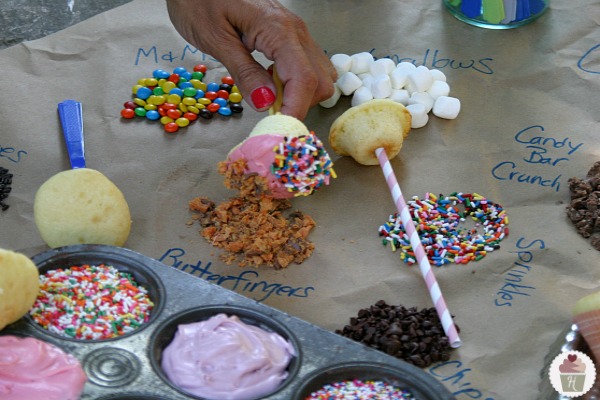 and some candy!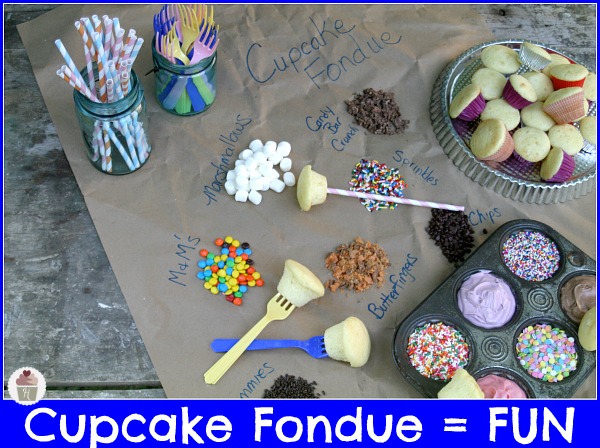 Have fun!