I couldn't let a special day like National Dessert Day go by without sharing a yummy dessert with you!
Perfect for apple picking season, these Caramel Apple-Nut Bars are delicious and super easy too!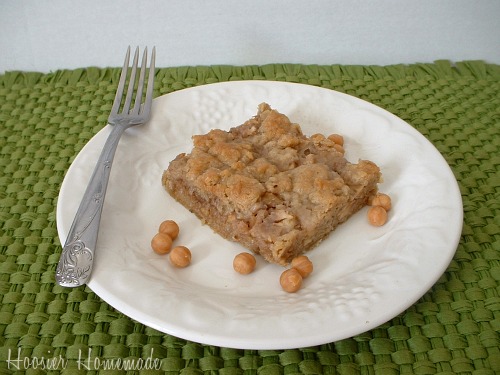 Picking apples is one of those family activities that we all enjoy! There are some things, like going to the Pumpkin Patch or picking Apples, that is an ageless activity, even my teenagers enjoy the time we spend there.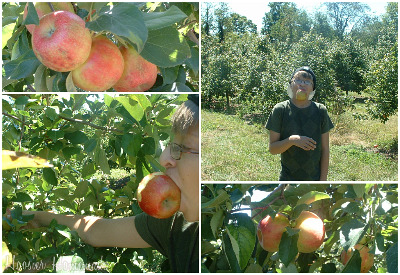 Quick and delicious Caramel Apple-Nut Bars from HoosierHomemade.com
Ingredients
2 cups flour, all-purpose is fine
2 cups quick cooking oats
1 1/2 cups brown sugar, packed
1 teaspoon baking soda
1/2 teaspoon salt
1 1/4 cups butter or margarine, softened
1/2 cup caramel topping (store bought or homemade )
3 tablespoons flour
1 cup apple, peeled and chopped
1/2 cup nuts, coarsely chopped
Instructions
Combine 2 cups flour, brown sugar, oats, baking soda and salt.
Add Butter, and combine well.
Press about 3 cups of the mixture into a greased 13×9 pan. Bake for 10-12 minutes at 350 degrees.
Combine caramel topping and flour
Peel and chop apples and nuts, sprinkle over partially baked crust.
Drizzle caramel topping mixture and top with remaining crust.
Bake for 20-25 minutes or until golden brown.
Cool and cut into bars.
http://hoosierhomemade.com/caramel-apple-nut-bars-for-national-dessert-day/
Now of course, eating them plain, they were delish! But, we just had to add a little more…
Ice cream and drizzle of caramel sauce!  Oh my!! I could have eaten the whole pan!
Psst…tomorrow is the last day to enter to win Bakerella's Cake Pop Book!!
I'm linking to the Blog Parties in my footer, please visit them! You might just find one or two that are new to you!