I love gifts that keep giving year round, which is why this Year Long Gift in a Frame really rocks my world. Anything I can just print out and use is super okay in my book. These are printables that you can print out, frame, and gift. Of course they're pretty awesome!
100 Days of Homemade Holiday Inspiration continues with Day 83! Each day we are inspiring you with  recipes, decorating ideas, crafts, homemade gift ideas and much more!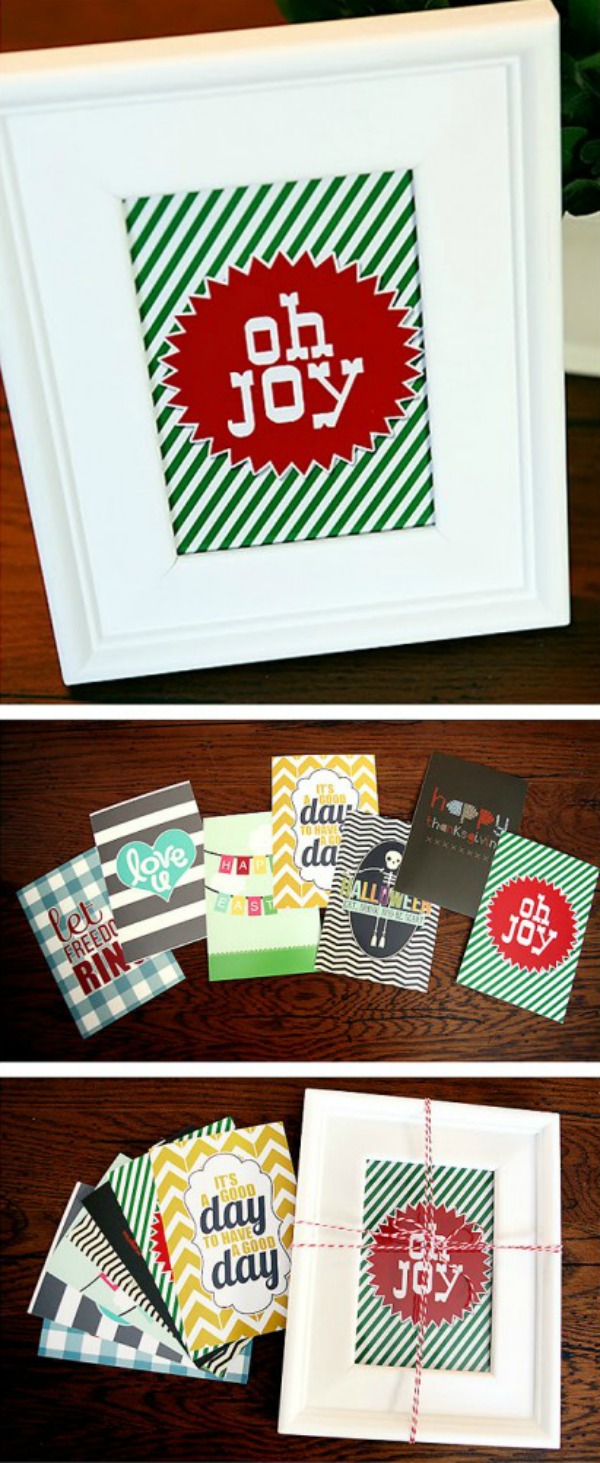 These gifts are super inexpensive and just a great gift overall. I can think of several people that I could gift these to over the holiday season. I have to say that my love language is definitely gift giving, but my wallet doesn't always agree. With something simple like this, I can print it out and give a gift that keeps giving all year long. I also love shopping for frames, so this Year Long Gift in a Frame is simply awesome. If you're looking for a gift to give this holiday season and all year long, then this is it!
Find this Year Long Gift in a Frame from Eighteen 25 by clicking the link below…
Sign up to receive a daily email full of Holiday Inspiration