Who doesn't love a nice big glass of wine on some days? Well, if you know a wine lover in your life, it's time to shower them with these amazing Stocking Stuffers for the Wine Lover. I never realized there were so many cool gizmos and gadgets for wine lovers. I can't wait to share all of these amazing gifts with you. Make sure you pick out at least one of these gifts to give to the wine-lover in your life. Don't have a stocking to stuff? These Wine Lover Gifts are still perfect!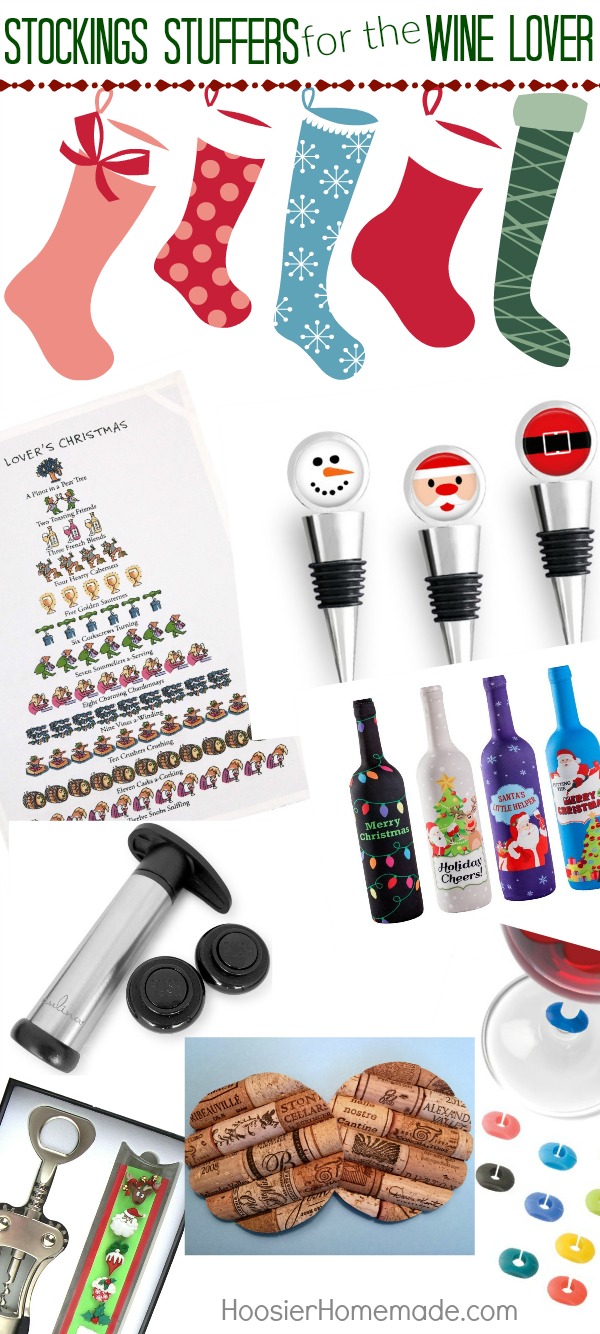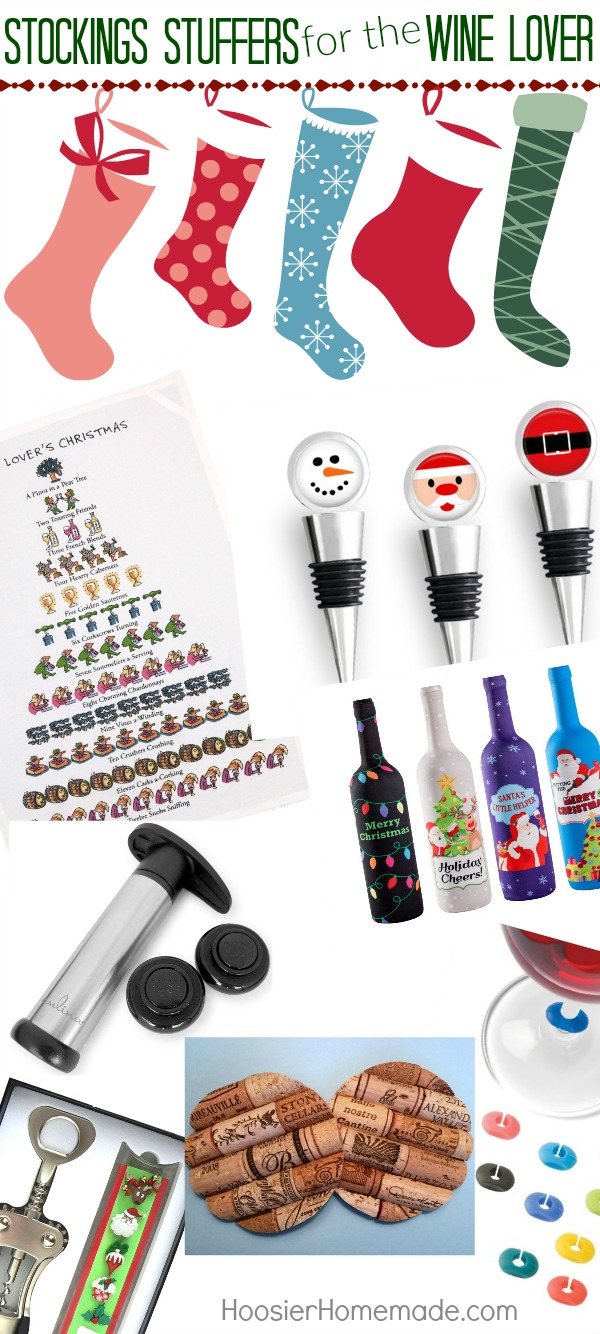 Whether you want to preserve your wine for a bit later with a wine stopper set, add a fun bottle cover for the holidays or even give a fun gift made with wine corks – this list is for you!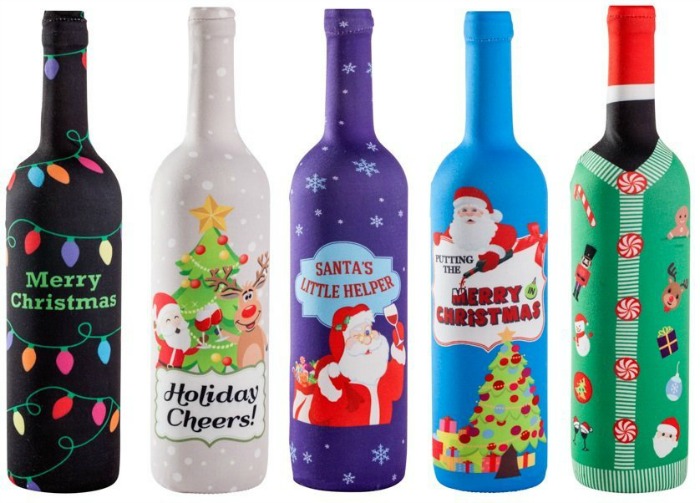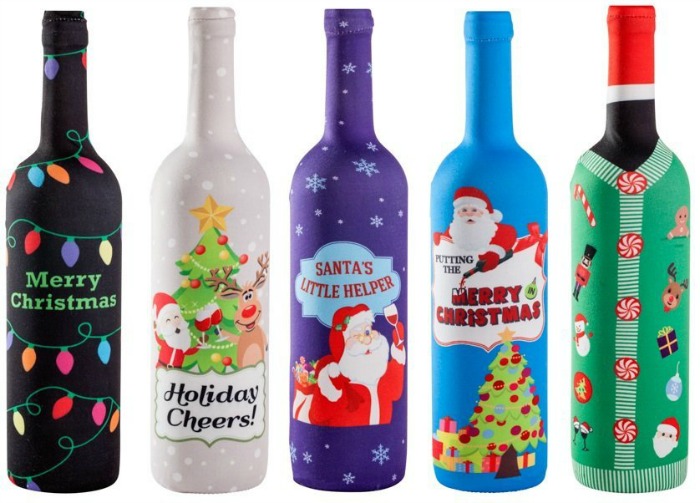 Toast the Season, Christmas Wine Bottle Covers 
Give A Reason To Toast The Season! Looking for the holiday gift that nobody has and everyone can use? Toast the Season Wine Bottle Covers are a festively fun and unique Christmas gift, stocking stuffer, host/hostess gift or holiday decoration!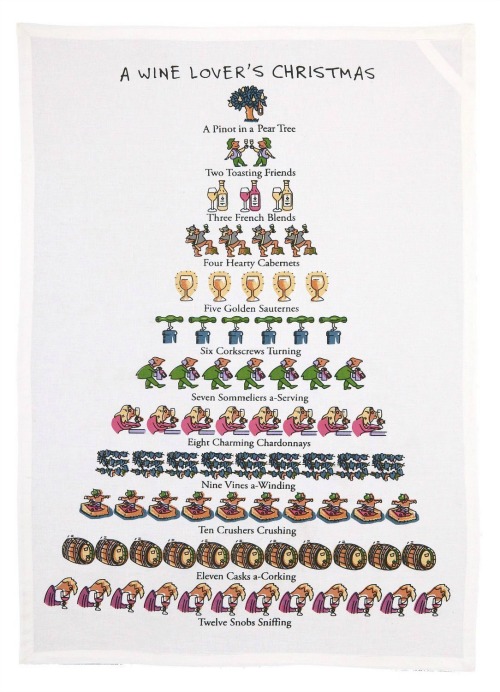 Twelve Days of a Wine Lover's Christmas Dish Towel
Charm your guests in the kitchen this holiday with a fabulous Twelve Days of Christmas message, with a twist just for our wonderful family!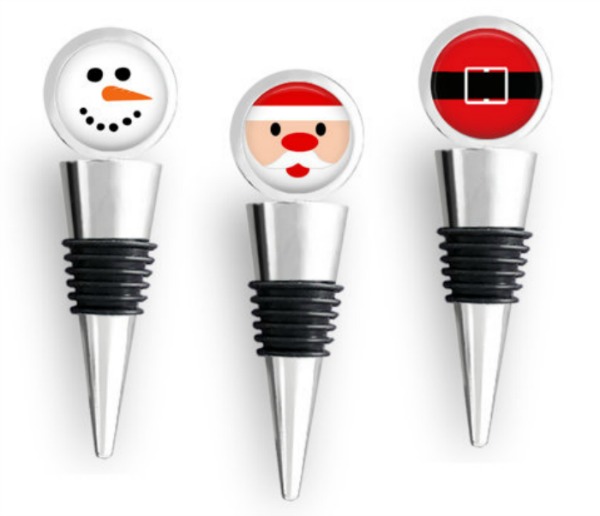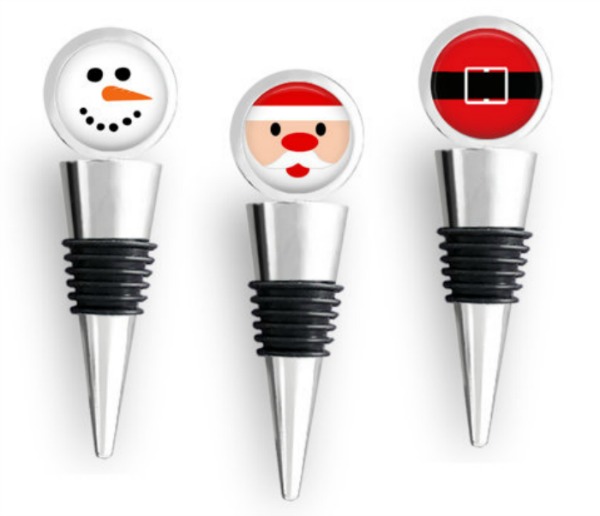 It is the perfect gift for a wine lover! It features your choice of three colorful images. It makes a great Christmas gift for a wine lover!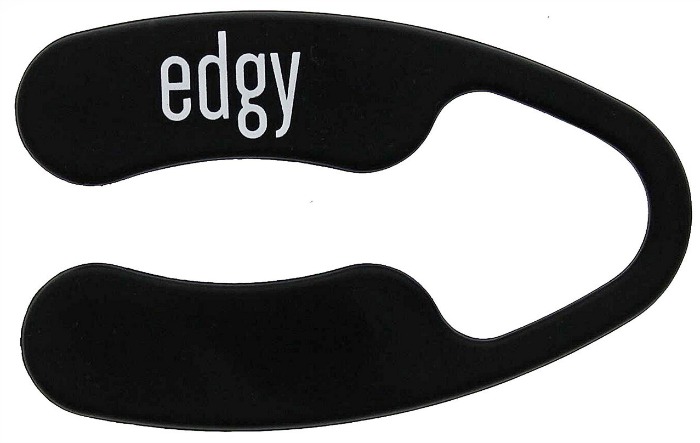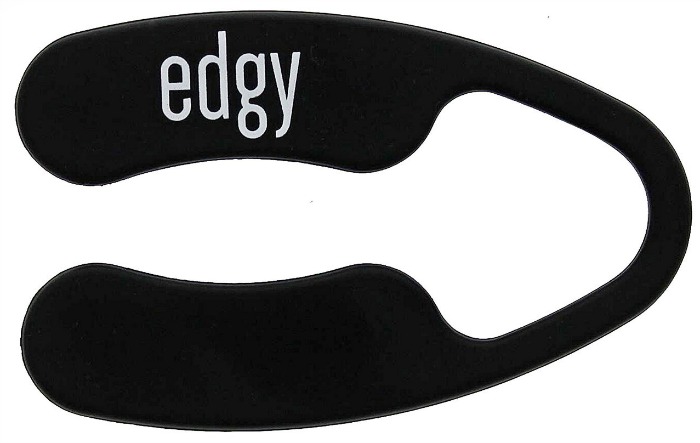 EDGY Wine Foil Cutter Accessory 
The EDGY Wine foil cutter features a sleek ergonomic design, making your quarter-turn of your wrist effortless. Whether enjoying wine alone, hosting a wine tasting party, or doing wine shots with your college buddies, The EDGY Wine foil cutter has your back.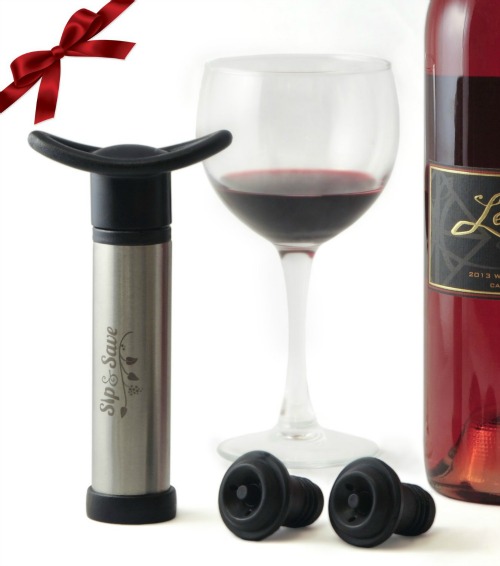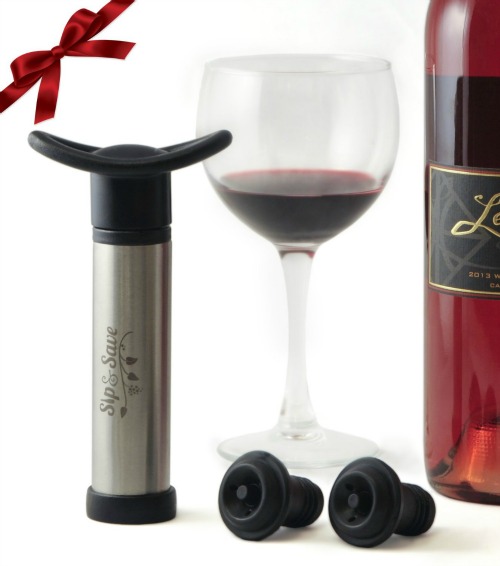 Sip & Save Wine Preserver & Two Stoppers 
The Sip & Save extracts the air from your opened wine bottles, slowing the oxidation process and keeping your wine fresh!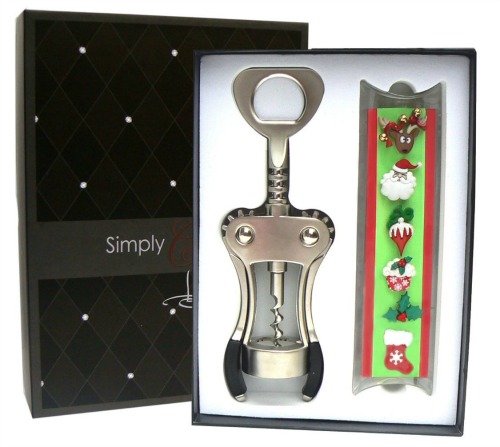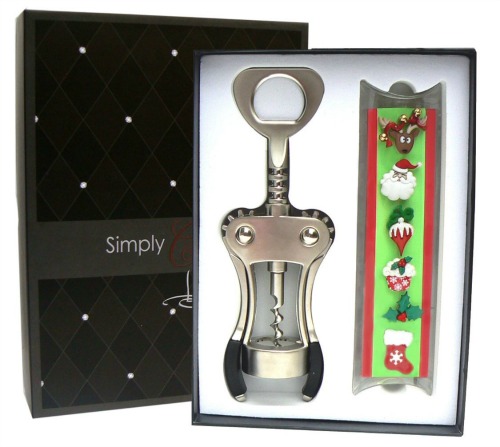 Christmas Holiday Wine Gift Set 
Wondering what kind of unique gift you can get for that hard to buy for person? Or to have on hand for hostess gifts? Or for your friend that loves wine, or loves to entertain? Then this wine gift set is your ideal solution.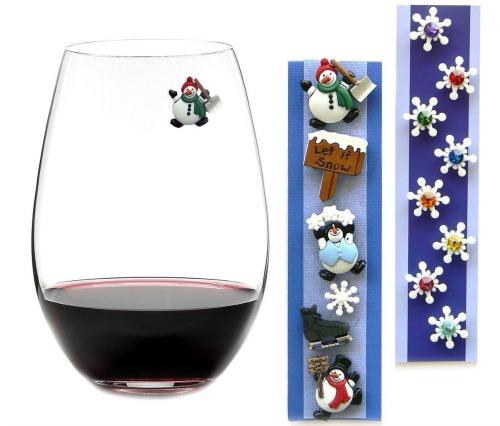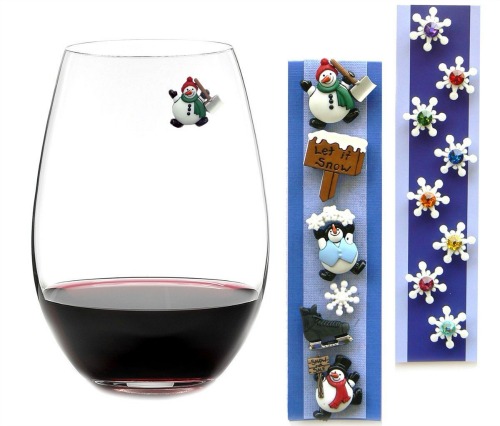 Magnetic Wine Charm Snowmen and Snowflake Bundle
Each magnetic glass marker attaches THROUGH the glass with 2 powerful magnets. Therefore, our charms work on every type of glass, including stemless wine glasses, martini glasses, and beer mugs. They also work on plastics and acrylic glasses, including red solo cups.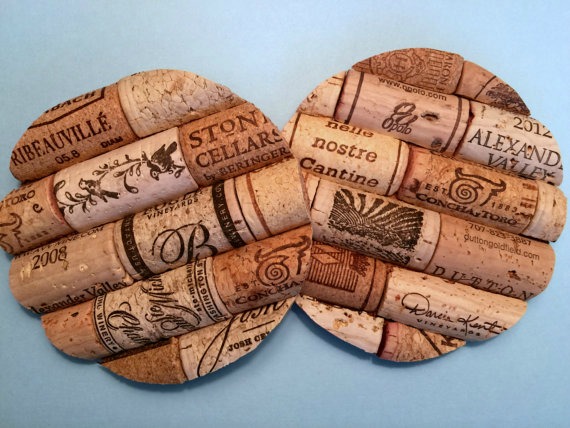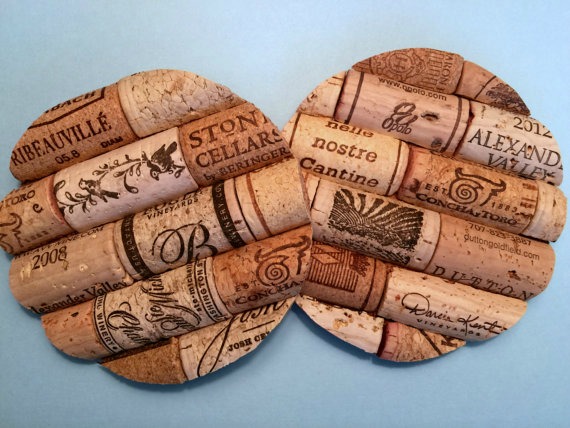 These 2 coasters are made with wine corks from a much loved collection gathered over the years.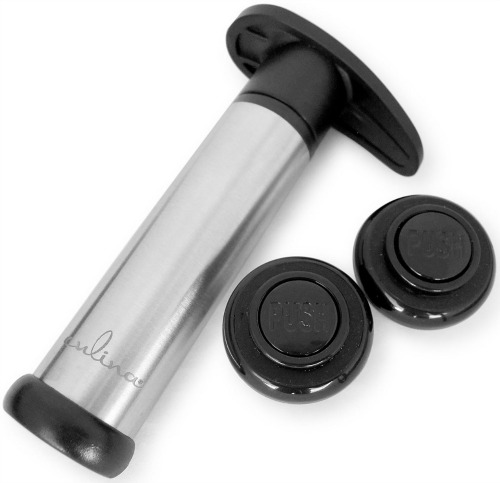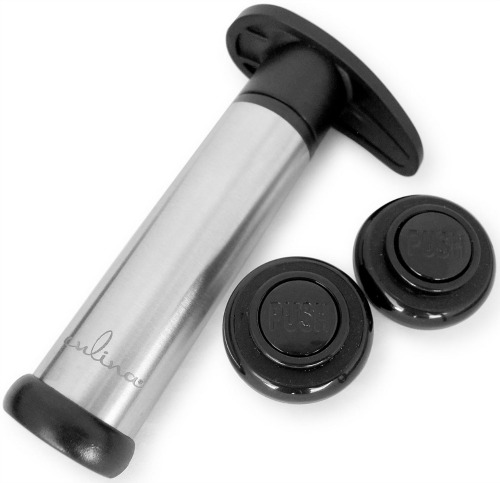 Culina Wine Saver Vacuum Pump and 2 Stoppers Set 
Preserve freshness and flavor longer with Culina Wine Saver Vacuum Pump + 2 Stoppers. Keep flat wine fresh and crisp for days!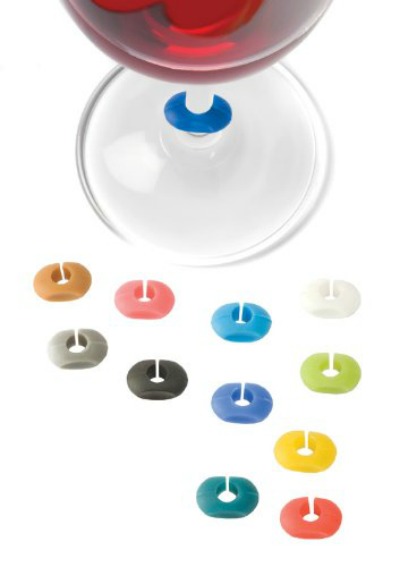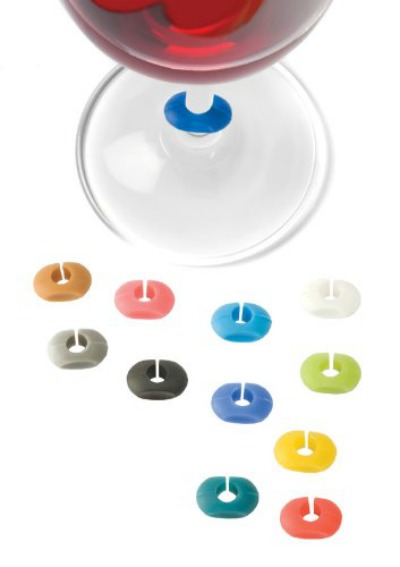 True Fabrications Colorful Silicone Wine 
Set of 12 multi-colored stem wine glass charms. The silicone rubber ensures these are flexible and durable. They fit snugly around your glass stem to verify that vino is yours.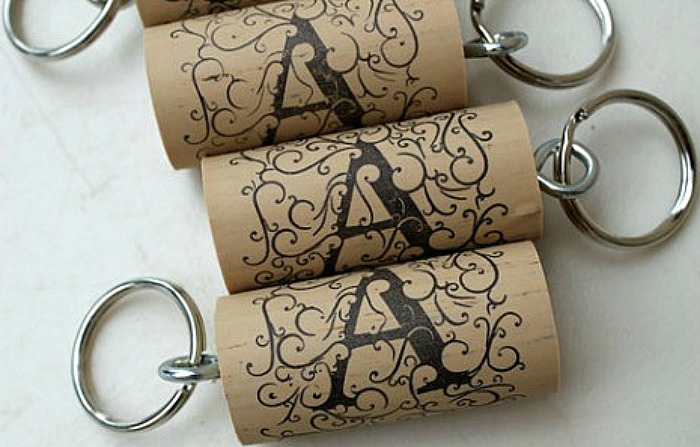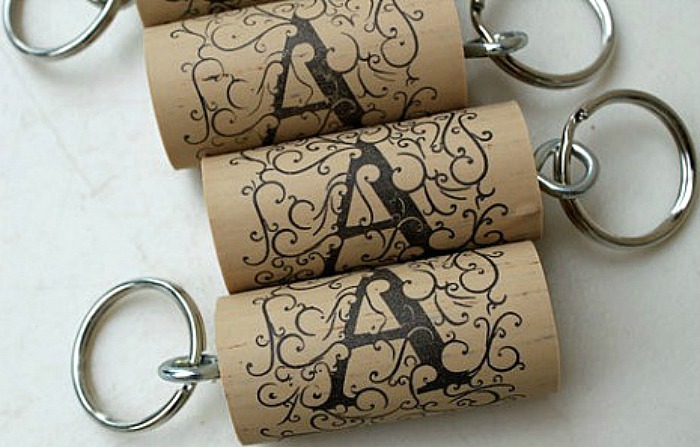 Are you looking for that perfect gift for the wine lover? I'm pretty sure these qualify as being purely awesome!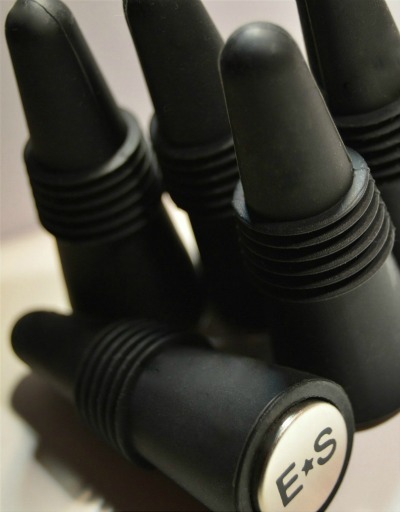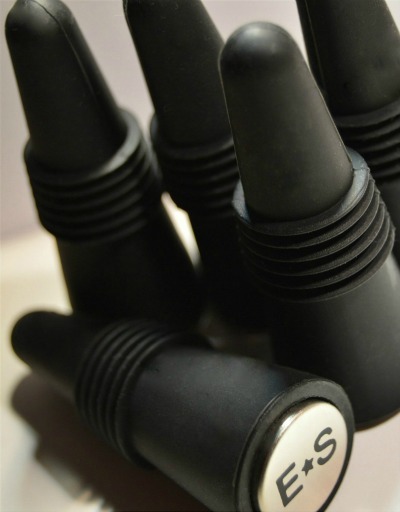 Love these! Works great with wine bottles, oversized beer bottles, soda beverage bottles, carbonated water bottles, oil and vinegar bottles or even condiment bottles with missing caps. They have a low profile for easier storage in the fridge.
This post contains affiliate links. By clicking on the links, we will receive a small amount of money that helps us provide free content to you.