I have been wanting to share some of Andrew's, my oldest son's drawings. He has tons of talent!
This is one of the most recent drawings that he did in school this year. It's a picture of himself, and I think it's amazing. I have it up on the wall in my office. The photo of it just doesn't do it justice.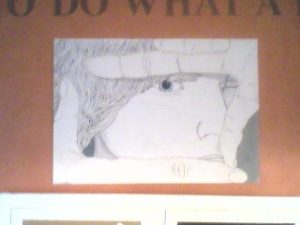 Here is another drawing he did awhile back.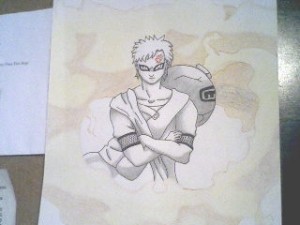 For more great blog carnivals, please visit:
~Wordless Wednesday hosted by Mom of 3 Girls
~Wordless Wednesday hosted by Life Down Our Lane