Well, I think we are finally just about done with the painting. Here is where we started, Week 1, Week 2 and Week 3.
This week we got the college jerseys started. We started by drawing a jersey on a piece of foam core board. I thought it should be a little thicker than regular poster board so that we could trace around it easier and hold it up on the wall easier. Turns out, it was super easy.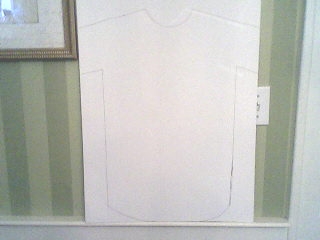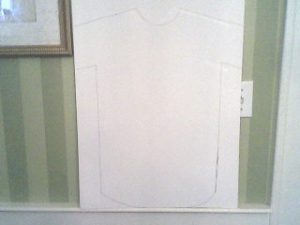 Then I cut it out with a knife. I tried scissors, but the knife gave it a much cleaner edge.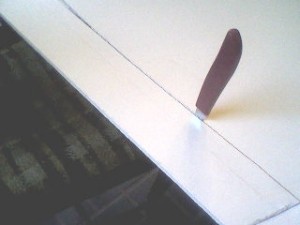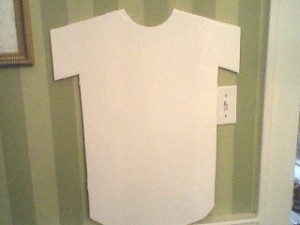 The boys chose 4 college teams that they liked best. I bought the  sample size paint, 1 for each team, and we had plenty.
We traced the jersey onto the wall.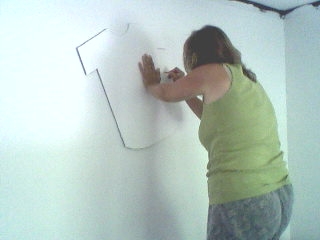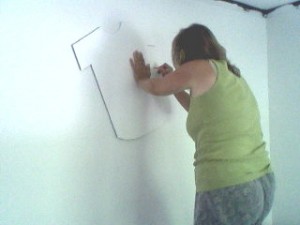 Then we outlined it first. I bought a package of 4 small sponge brushes at Walmart for .82 cents, and they worked out great.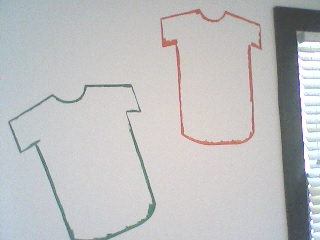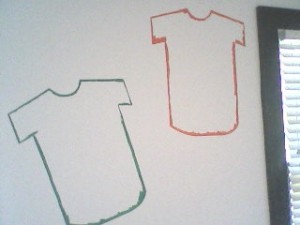 Then we filled them in.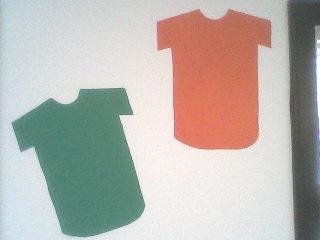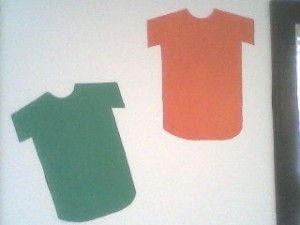 Now we will add the team names and accents. Hopefully, by next week, I can show you the finished project.
For more great blog carnivals, please visit:
~Tackle It Tuesday hosted by 5 Minutes for Mom
~Talk About Tuesday hosted by The Lazy Organizer