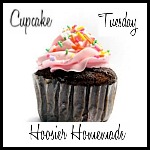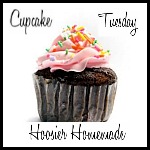 Welcome to Cupcake Tuesday! I'm so glad to have you! If you are new, you can find all my cupcake designs and recipes on the Cupcake Heaven page.
Before we dive into cupcakes, I want to THANK YOU for all your sweet comments last week. I love sharing my cupcake creations and other goodies with you, and was not going to stop, I just wasn't sure if I should continue offering the linky. I loved hearing the feedback from you all and will continue the linky.
Congrats to the winners of the TomKat Studio Giveaway…Kara says I follow tomkatstudios on facebook and Denise Sawyer says I follow you on Twitter. Denise @WholesomeMommy
It's a Winter Wonderland here on Gum Drop Mountain!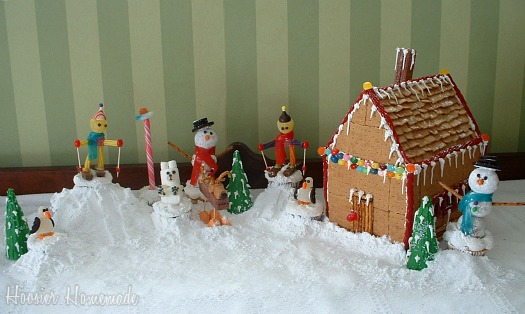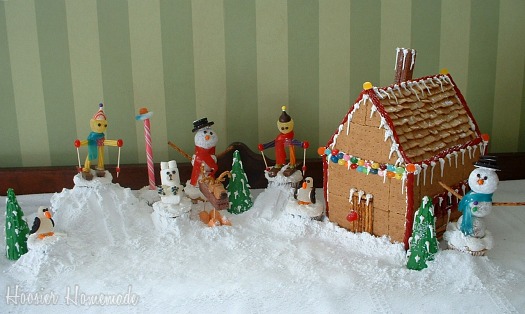 Many years ago, when my boys were little, I received Family Fun magazine. I loved all their ideas, and have used many of them over the years.
Recently while I was moving my office around, I came across a plastic tub that I had filled with magazine clippings. I quickly flipped through them, and spotted the Gum Drop Mountain article that I had tore out and saved all these years.
I knew I wanted to share this with you, so the wheels in my mind started turning, and I came up with the idea on how to turn Gum Drop Mountain into a Winter Wonderland with Cupcakes.
Because this project is too large to share in a single post, I've decided to share each part with you during the week.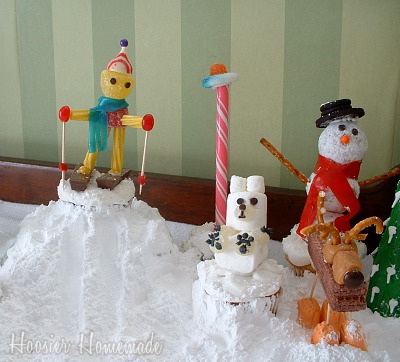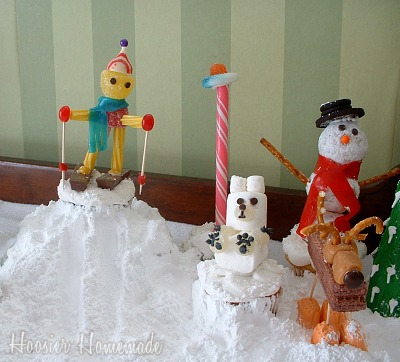 Tomorrow I will share how to make the Gum Drop Skier and the Snowmen.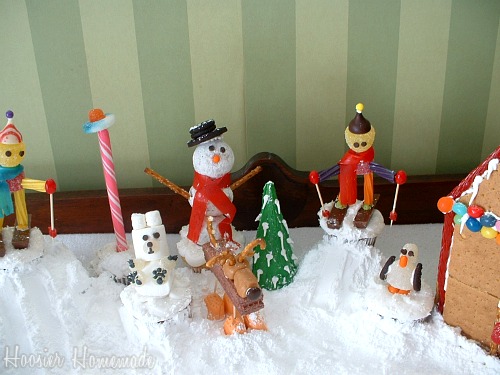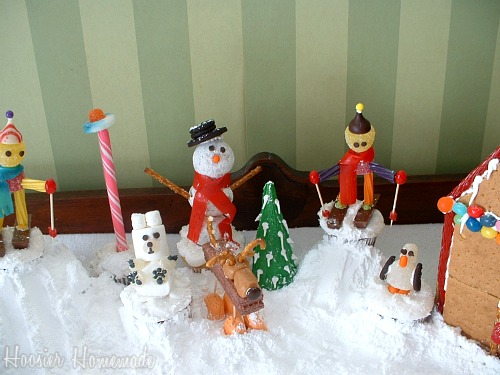 On Thursday I will share how to make the animals…Mr. Moose, Polar Bear and the Gum Drop Penguins.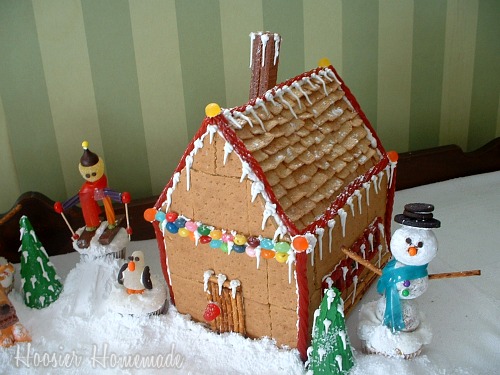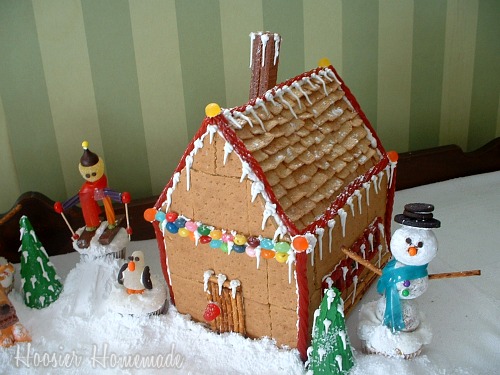 And on Friday, for Cupcake Chronicles Newsletter…I will be sharing the Sugar Chalet!! If you aren't a subscriber, please sign up! It's FREE, and I share exclusive designs, how-to's and monthly printables!
How fun it would be to gather the kids and let them create these adorable cupcakes! Be sure to join us in the Seasonal Celebration Community, we are chatting about decorating, cooking, Valentine's Day and of course…cupcakes!
Now it's your turn…show off your cupcake creations! I'd appreciate a link back and be sure to check out the other cupcakes!