White Chocolate Cherry Almond Bars: Holiday Inspiration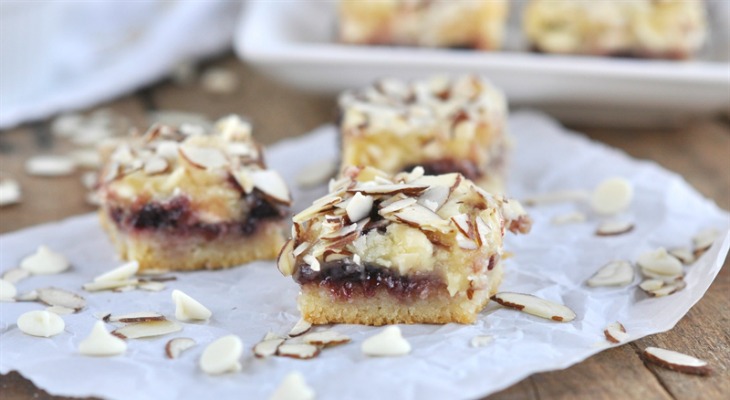 Alright, who is ready to start the serious holiday baking? I'm certain that these White Chocolate Cherry Almond Bars fit into this category. Holiday baking is one of my favorite things ever.  I am a huge fan of white chocolate and the cherry flavor is just the icing on the cake. I think these are the perfect snack to make and snack on while you're wrapping gifts or even listening to Christmas music.
100 Days of Homemade Holiday Inspiration continues with Day 77! Each day we are inspiring you with  recipes, decorating ideas, crafts, homemade gift ideas and much more!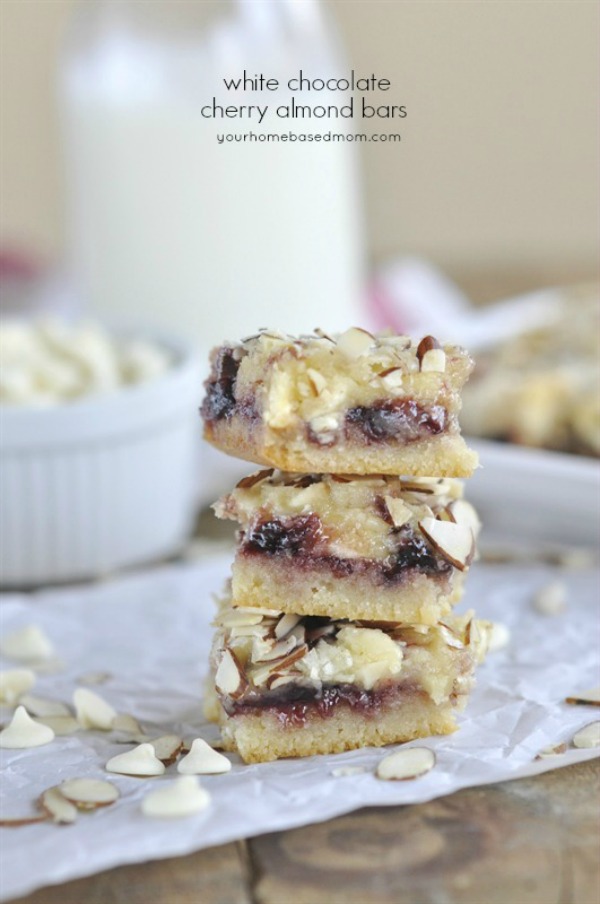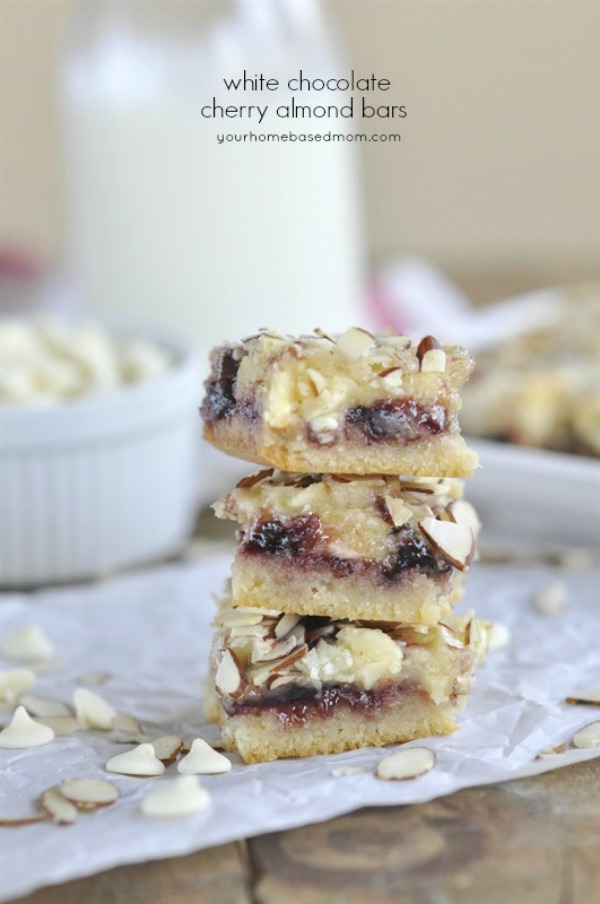 If you're looking for that ultimate dessert dish to take with you to a holiday party, I'd bring these every time. These cookies would also be great to bring to a Christmas Cookie Exchange. Whatever you use these cookies for, your guests will definitely love them. I am going to add these to my favorite holiday recipes and make them every year. If you're looking for holiday inspiration, you will find it in these cookies.
Find these White Chocolate Cherry Almond Bars from Your Home Based Mom by clicking the link below…
Sign up to receive a daily email full of Holiday Inspiration