Although we had a little snow on the ground this morning, the calendar is still telling me it's Spring. After what seemed to be the longest Winter ever, I could hardly wait to bring out more of the Spring Decorations.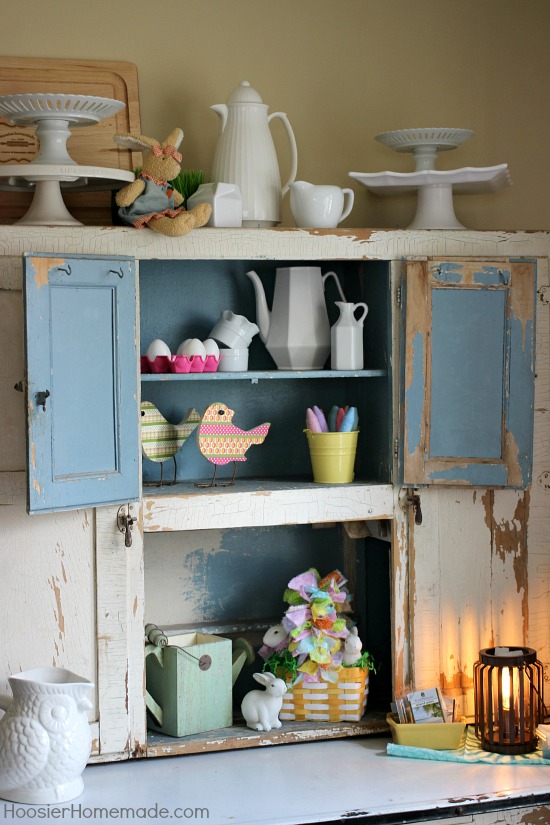 Next to decorating the Mantel, I just love decorating our vintage Hoosier cabinet. I used to have time to decorate the cabinet for each holiday, but it seems like lately I'm too busy. So after the Christmas decorations were put away, I added several of my all white pieces. I love the look of the white on the charming cabinet, but I was itching to add a little color for Spring.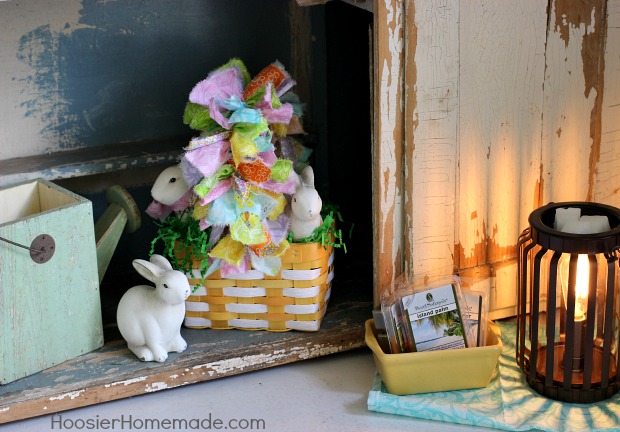 On the bottom I added the Rag Tie Basket that I shared a couple weeks ago, filled with bunnies. And the wooden watering can also adds a bit of charm. On the other side is my new Edison Bulb Wax Warmer from Walmart.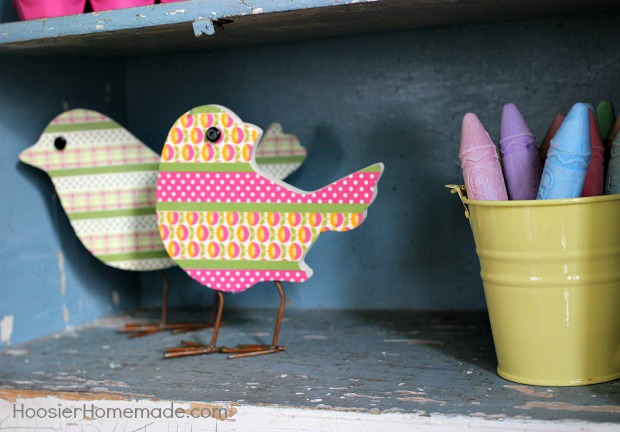 On the middle shelf, I added the Washi Tape Birds that I made last year, a metal bucket filled with sidewalk chalk.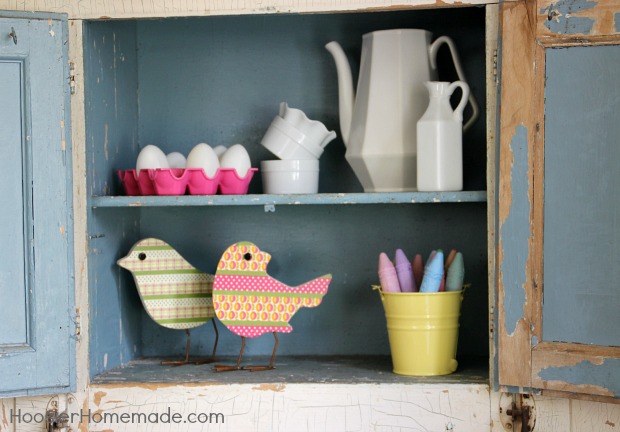 The other shelf has a pink egg holder with plastic eggs for a splash of color and I left some of the white pieces.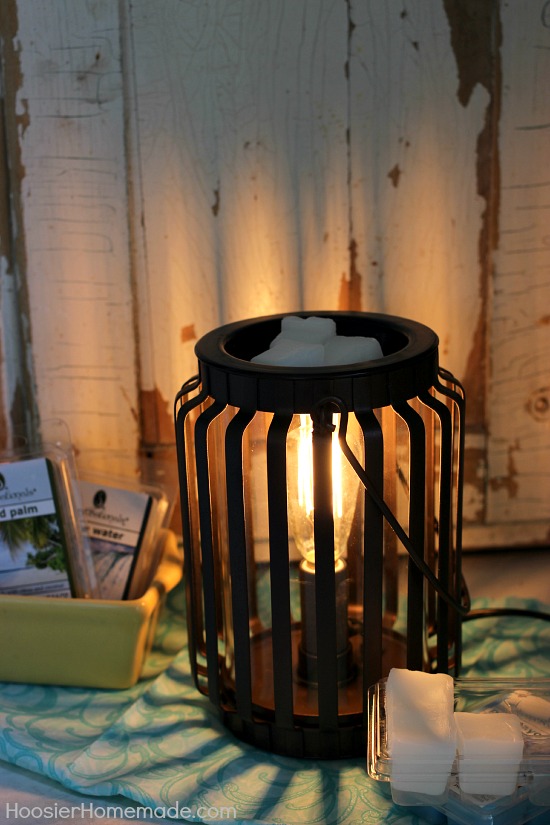 The Edison Bulb Wax Warmer is a new and exclusive line at Walmart, inspired by vintage light created by the inventor of the light bulb, Thomas Edison. The vintage style fits my home perfectly and they are reasonably priced at $19.97.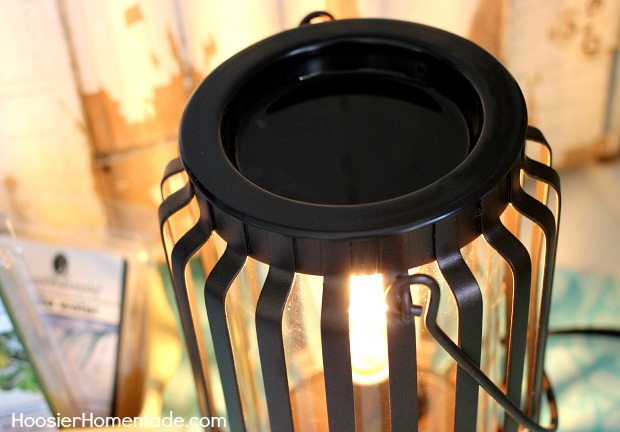 I have had many Wax Warmers over the years, but I have to say I simply love this one! Not only is it stylish, but our home was filled with scent, even upstairs after the wax completely melted.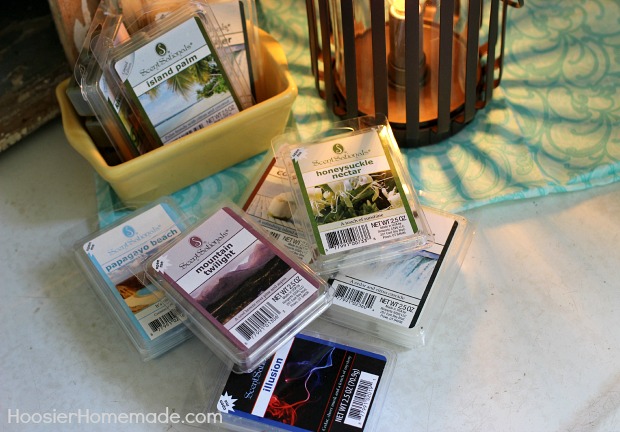 The Edison Bulb Wax Warmer is made by ScentSational and they also make the wax cubes to go in the warmer. We tried the Honeysuckle Nectar first and loved it. It has a very fresh, clean smell which was perfect for Spring.