We all know how busy the Holidays can get, the shopping, programs at school, decorating, parties, cooking and then hopefully we have time for baking. Sometimes though, life gets in the way and we just need a quick dessert to share with family and friends.
If you have ever found yourself in a hurry at the last minute, then you are going to love today's Holiday Dessert!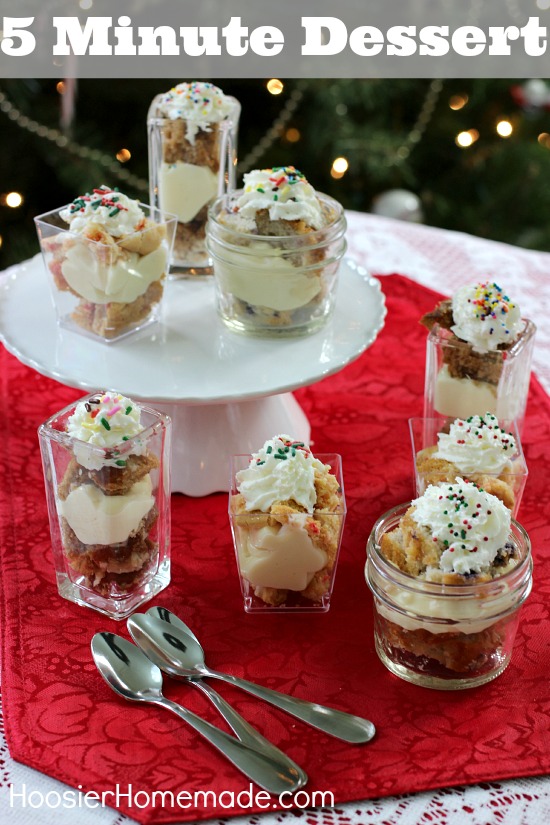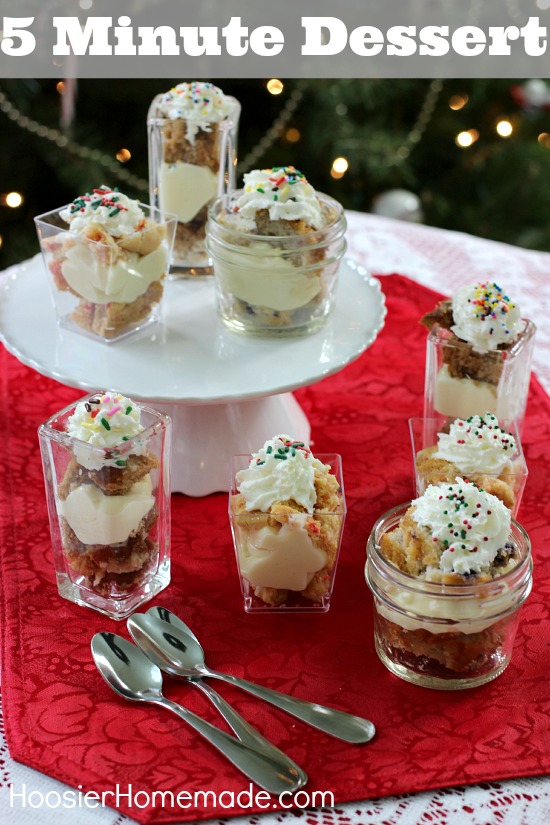 It's all about presentation with this Holiday Dessert! I absolutely love all the little glasses and containers that they have now to serve your dessert!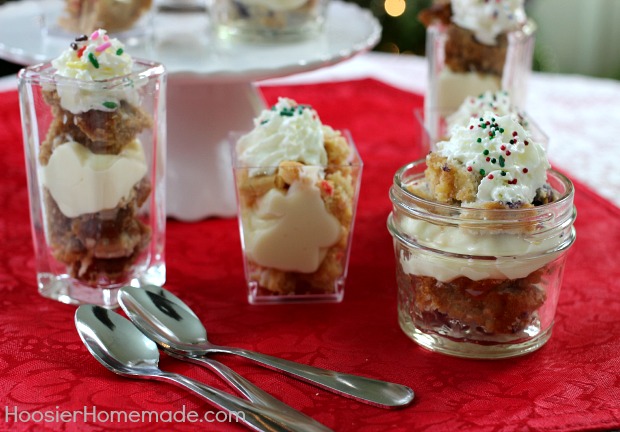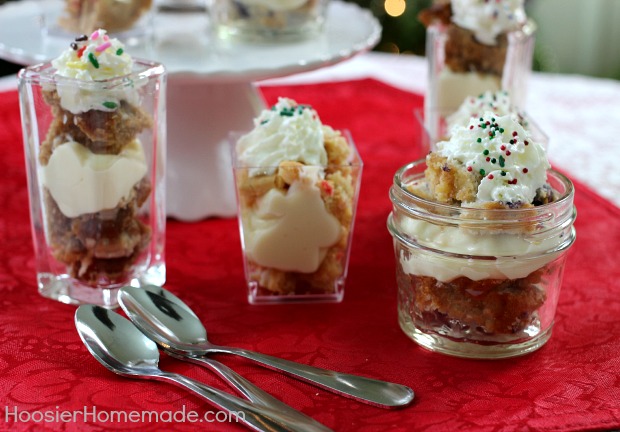 The options are endless! And really, anytime you need a quick dessert to serve, these are absolutely not limited to just the Holidays! These quick desserts would go nicely with our Quick & Easy Dinner! Let me show you how I made them…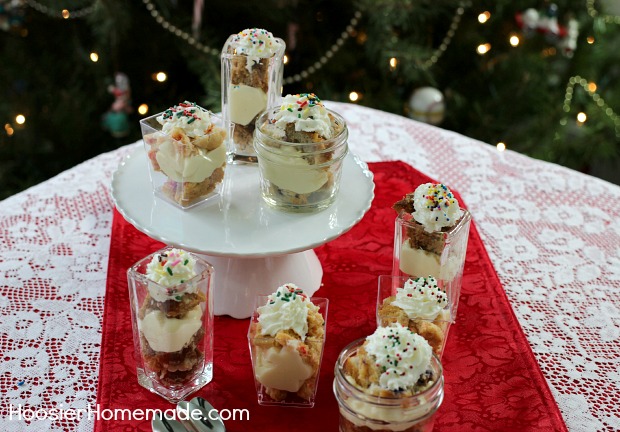 5 Minute Dessert Supplies
Containers – I used small Mason Jars, the tall glasses are SOHO Taster Series, and plastic mini cubes. All found at Walmart in the housewares department.
Dessert – I used Blueberry & Gingerbread Mini Bread Loaves and Peppermint Cheesecake Cookies – all found in the bakery
Pudding – Ready made SnackPak Pudding, you can also make your own if you have an extra 5 or 10 minutes
Whipping Cream – in the can is the easiest
Sprinkles – you can find a wide selection in the Christmas section, near the cake decorating supplies or in the baking aisle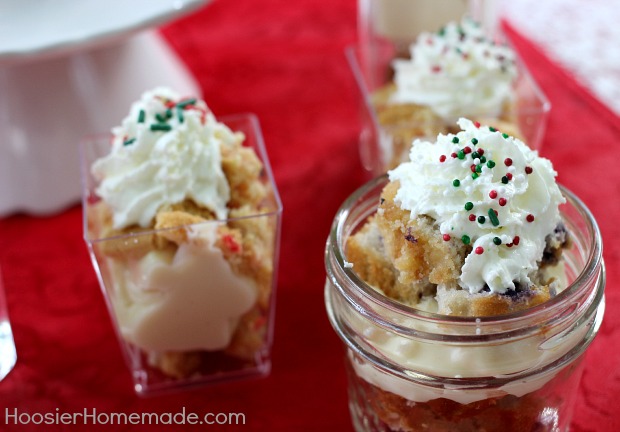 Have fun! Change the flavor of the pudding to go with the dessert, perhaps chocolate and cherries, that's always a favorite!